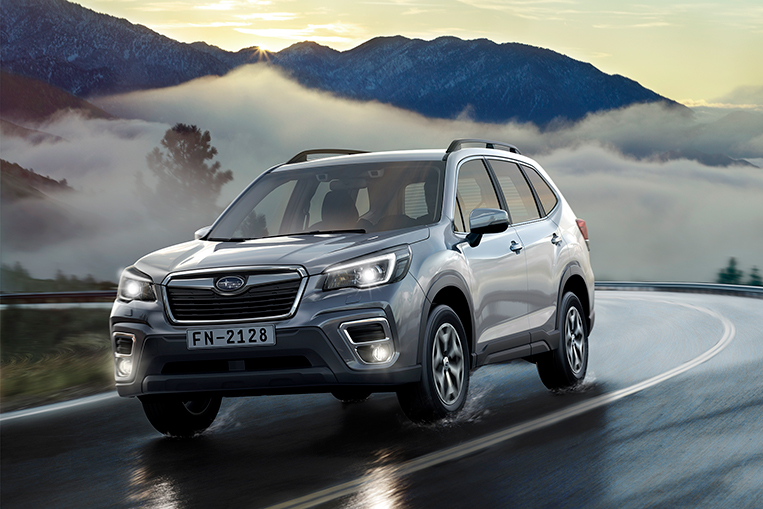 They say that modern-day automobiles are becoming so good in terms of quality, performance and reliability that it's getting harder and harder to distinguish them from each other via their unique attributes—and that we'll soon get to a point where the biggest factor that will ultimately sway consumers is customer service. Maybe.
If that's the case, Motor Image Pilipinas, the exclusive distributor of Subaru vehicles in the country, wants people to know that it is upping the ante in the after-sales department. According to a press statement we just received from the company, all Subaru vehicles bought starting July 1st, 2019, will boast a five-year comprehensive warranty—with the exception of STI models, that is, as they apparently have a different type of warranty coverage. This comprehensive warranty, it should be noted, is also not the same as an extended warranty scheme, which merely "provides reduced coverage in subsequent years."
Subaru's new five-year comprehensive warranty offer particularly favors medium-mileage owners, because the deal stipulates that the coverage is effective up to a maximum of 100,000km. So if you've hit that cumulative distance on your odometer and you're still only in your third year of ownership, it's game over for your warranty. (Obviously, Subaru didn't say it like this in the press release—we just deciphered the fine print for you.)
Still a tempting proposition—again, especially if you don't do much driving. Or, to be exact, if you travel a total distance of just 20,000km per year (or an average of about 55km a day). So, if your regular destination is just a moderate stretch from your place, and you're a fan of Japanese-made cars that stand out from the rest, this coming Monday would be a perfect time to start considering a Forester or an XV or a Levorg or (our favorite) a WRX.