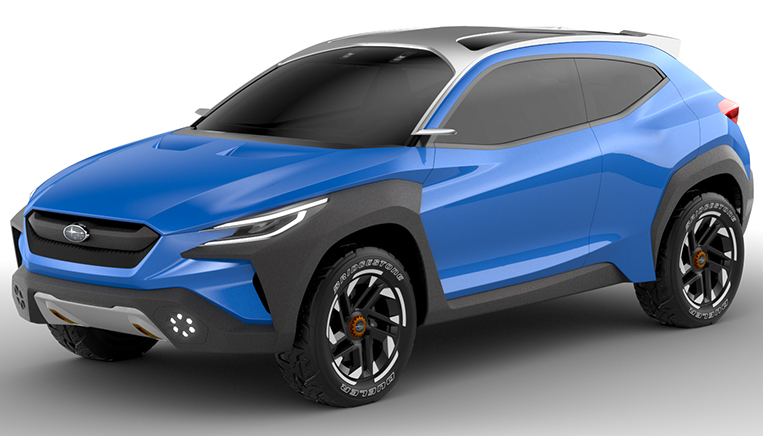 Subaru's Viziv family of concept vehicles has been a staple of auto shows around the world since 2013. Each one of its members has showcased something exciting from the Japanese automaker, and the latest one, unveiled at the ongoing Geneva Motor Show, has got some new tricks up its sleeve.
Called the Viziv Adrenaline concept, it is the first vehicle created by Subaru under its "Bolder" design principle, which is the evolution of the brand's "Dynamic x Solid" styling philosophy. What the company hopes to achieve with this is to kick the butt of every rival with flashy looks and tastefully quirky features that should make every journey fun and engaging.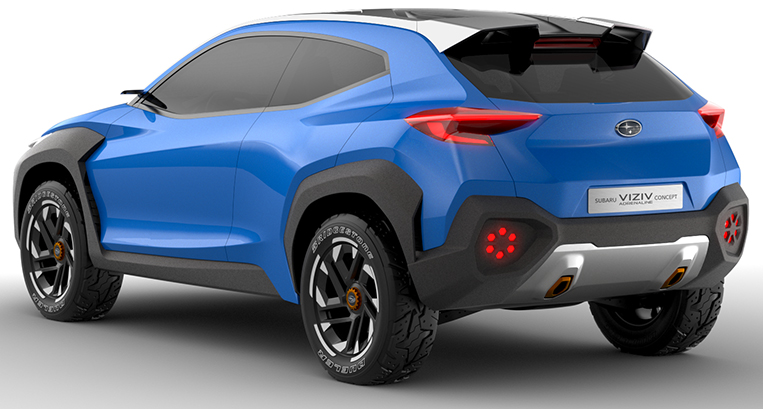 Built to take on the rough stuff, the Viziv Adrenaline boasts lifted suspension, skid plates and plastic body cladding that make it well and truly dirt-ready. That said, fitting huge two-tone wheels with low-profile tires sort of defeats this purpose, but we'll let it slide since we understand that this is only a show car. The swooping roofline makes for a low and sleek stance, complementing the raised ride height.
Technology "used" on Subaru Vizivs often trickles down to production models, so the Viziv Adrenaline is one to watch for as this may plant the seeds for the next-generation Outback, Forester or XV.