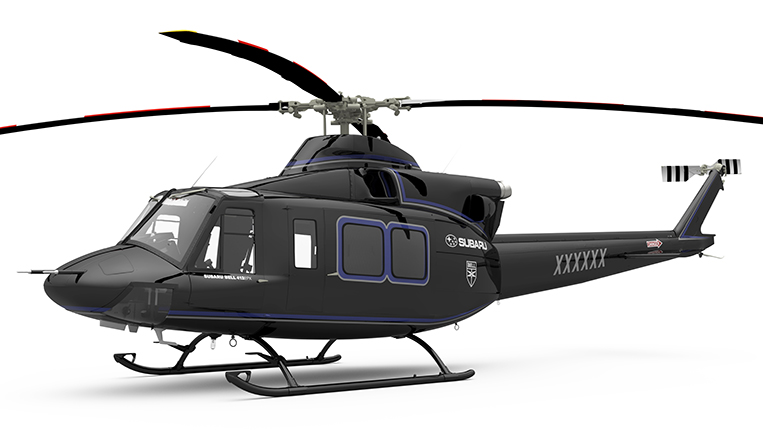 Most readers may not know that Subaru has a very rich history in aerospace engineering. Formerly known as Fuji Heavy Industries (FHI), the brand's parent company has more than 60 years of aircraft manufacturing experience ranging from military trainers to components for Boeing 777 and 787 passenger jets. At this year's Farnborough International Airshow, Subaru and partner Bell Helicopter announced their collaboration for an enhanced version of the latter's 412 utility chopper.
Called the Subaru Bell 412 EPX, the aircraft is essentially a commercial derivative of the UH-X military transport helicopter. Subaru was awarded the contract to build the UH-X to replace the Japan Ground Self-Defense Force's fleet of aging UH-1J utility transports. The 412 EPX is the latest project from the Subaru-Bell partnership that spans over six decades.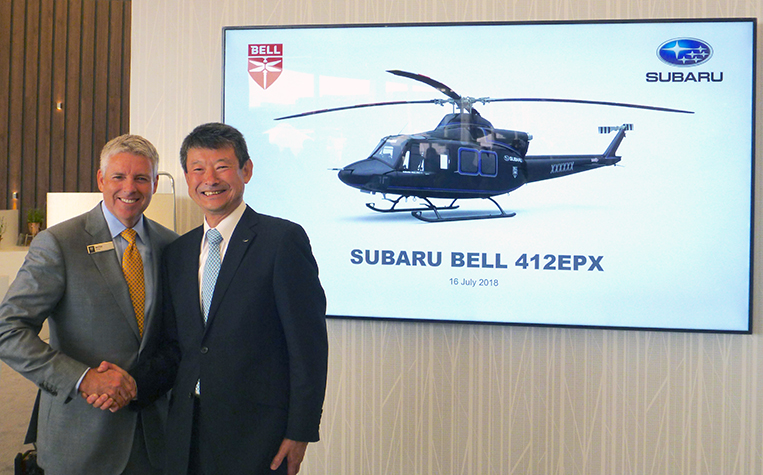 The Subaru Bell 412 EPX has a host of several upgrades from the 412 EPI currently sold by Bell. The new main rotor gearbox can run dry without any lubricant for a longer period of time. The maximum gross weight is increased to 12,200lb from the standard 412 EPI's 11,900lb. Together, these enhancements should give 412 EPX operators improved cargo-carrying capabilities and an increased margin for flight safety.
Subaru and Bell plan to widen the 412 EPX's reach to potential customers by marketing the aircraft through their global dealership network. This thing would look good in World Rally Blue, wouldn't it?