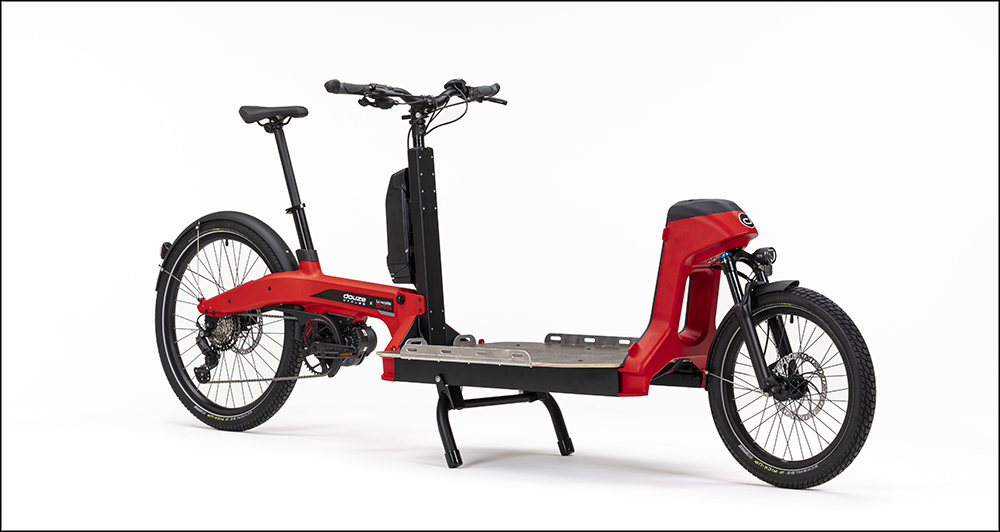 France is home to some of the most prestigious cycling events such as the Tour de France and the Paris-Brest-Paris. Yet, it took more than a century for the Parisian government to start making the capital a more bikeable city.
To be fair, it's doing a good job at a rapid pace, implementing active transport infrastructure, incentivizing the switch to e-bikes, and even requiring automakers to advocate for sustainable transportation.
Last year, Toyota France announced its partnership with Douze Bicycles to sell electric cargo bikes at its dealerships. And now, the car company has officially unveiled the product known as Douze Cycles x Toyota Mobility.
It's a weird name, but the fact this was made shows the company's dedication, recognizing the need for clean and light mobility in an electric future.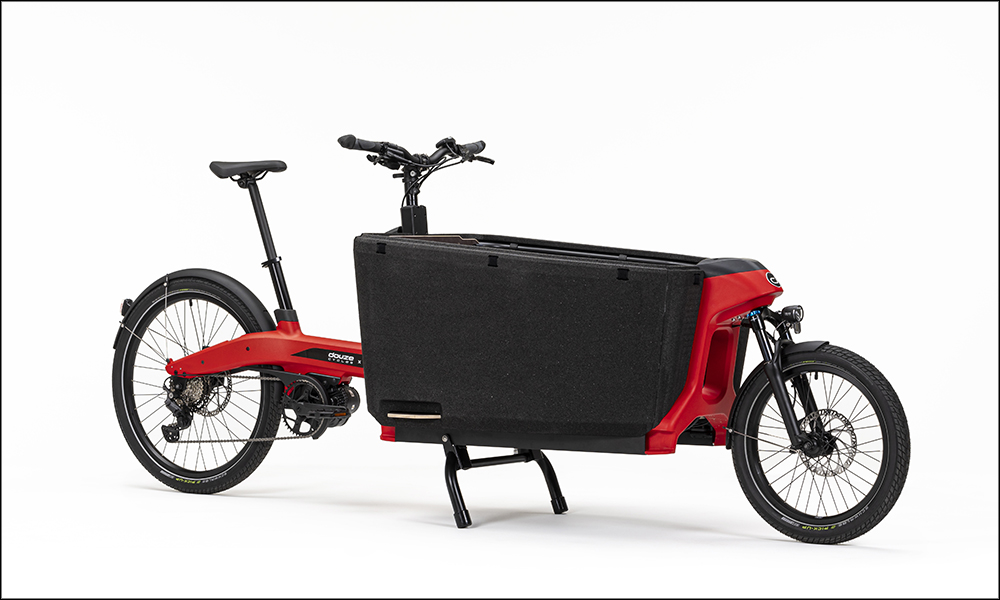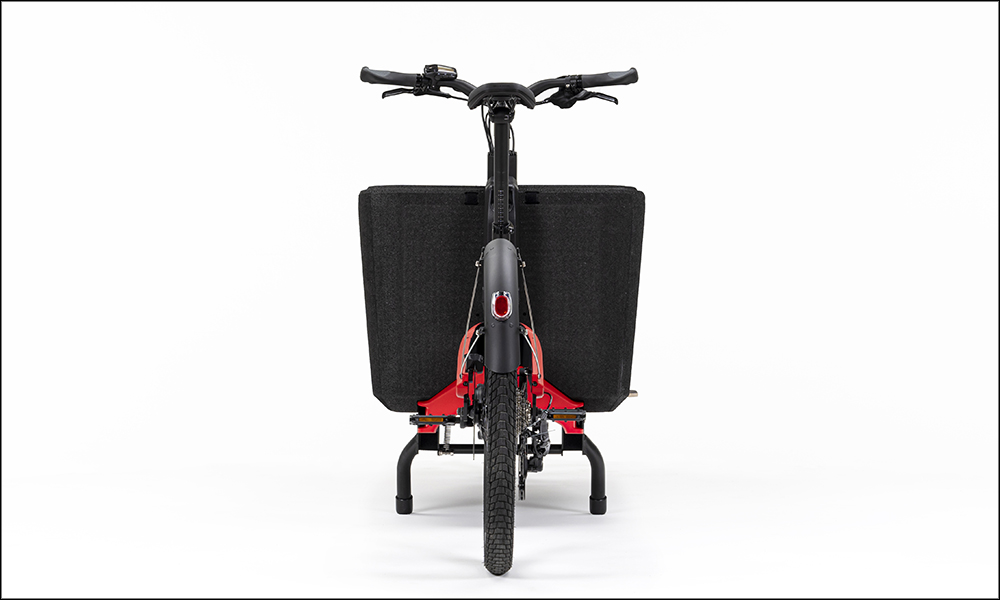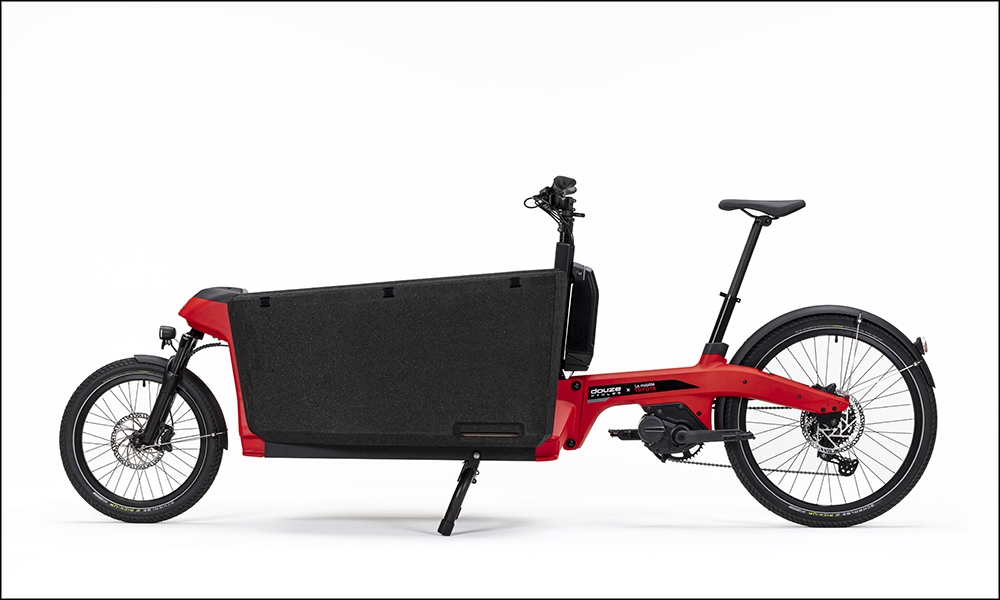 Being a biporteur, the cargo is stored at the front between the operator and the front wheel. The die-cast aluminum frame has an 850mm long loading platform, capable of transporting loads as heavy as 100kg, with an optional 300L box for storage.
If that's not enough, the frame can also accommodate a hitch to further increase the payload. This makes the e-bike a perfect complement to electric vehicles for last-mile deliveries.
For people-moving, the cargo bike can transport up to three children or one adult as passengers. The cabin consists of a polypropylene box supported by an aluminum frame. Occupants rest on breathable, fabric seats, and are secured by two-point harnesses with magnetic buckles.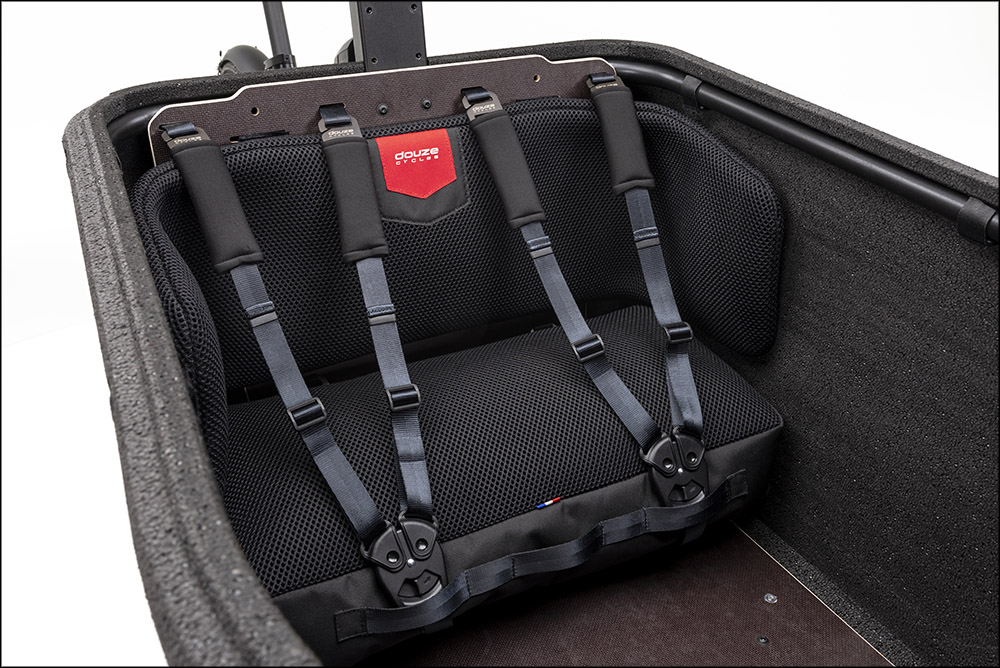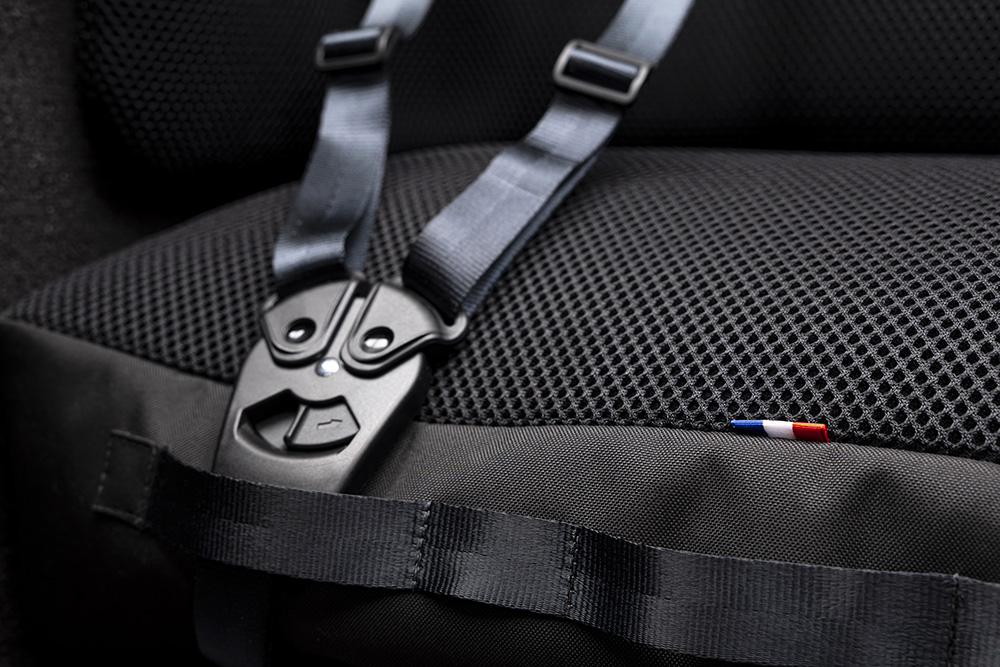 Thankfully, you don't have to be as strong as Lance Armstrong to pedal this thing on the street as it is equipped with a 250W Yamaha mid-drive motor, powered by a 500Wh battery. A full charge takes around four hours, and will deliver a range of up to 100km of pedal assistance.
Power is transmitted from the crank to the rear wheel with a 10-speed Shimano Deore drivetrain—a far cry from the Shimano Tourneys on entry-level bikes. You won't be sprinting with the 42T chainring in front, and the 11-43T cassette at the rear. But at least you won't be breaking a sweat turning the pedals, especially with the electric motor.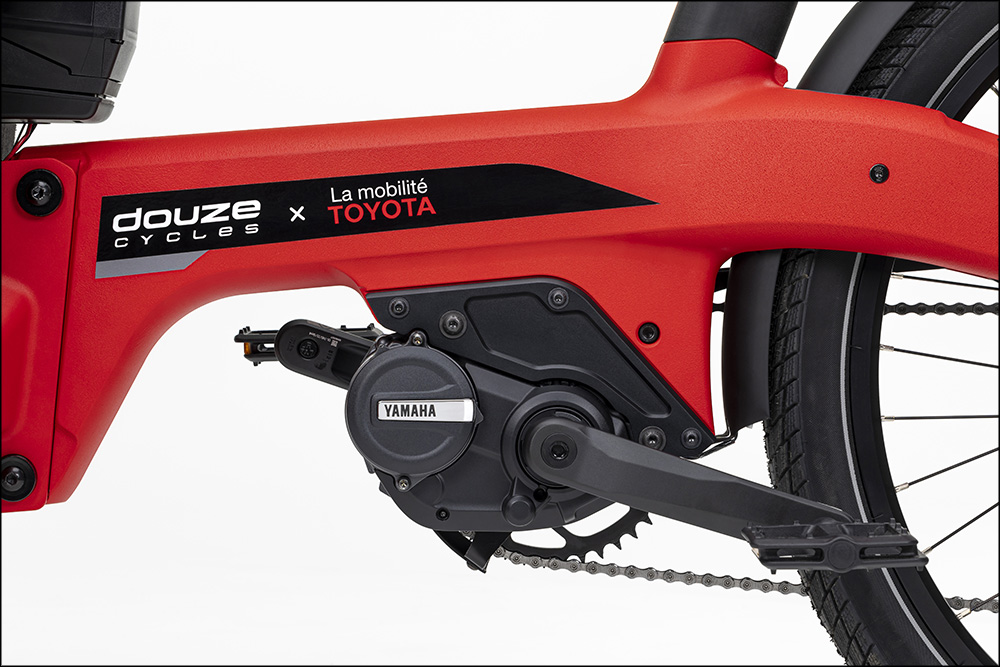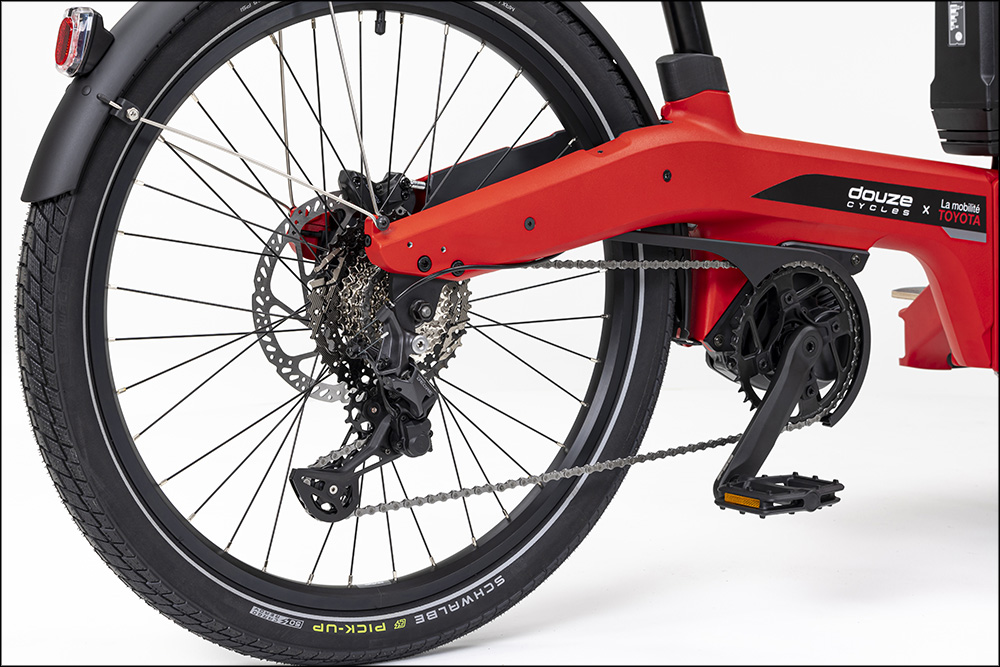 Grip is provided by Schwalbe tires specifically meant for cargo bikes, on 20-inch and 26-inch wheels at the front and the rear, respectively. Meanwhile, stopping power comes from a pair of Tektro M750 quad-piston hydraulic brakes ready to halt, even with loads of cargo. Once you've safely come to a standstill, the wide and durable kickstand will keep the bike steady as you load or unload stuff.
A low center of gravity means balancing won't be a problem for users, while the adjustable stem and the adjustable seat post will make sure the rider is seated comfortably. This bike is one-size-fits-all with the rider height ranging from 155cm to 195cm.
Turning is done via four sheathed cables with integrated steering pulleys, allowing for a steering angle of up to 75° on each side. Should the time come for maintenance, the mechanism is easily accessible with removable covers.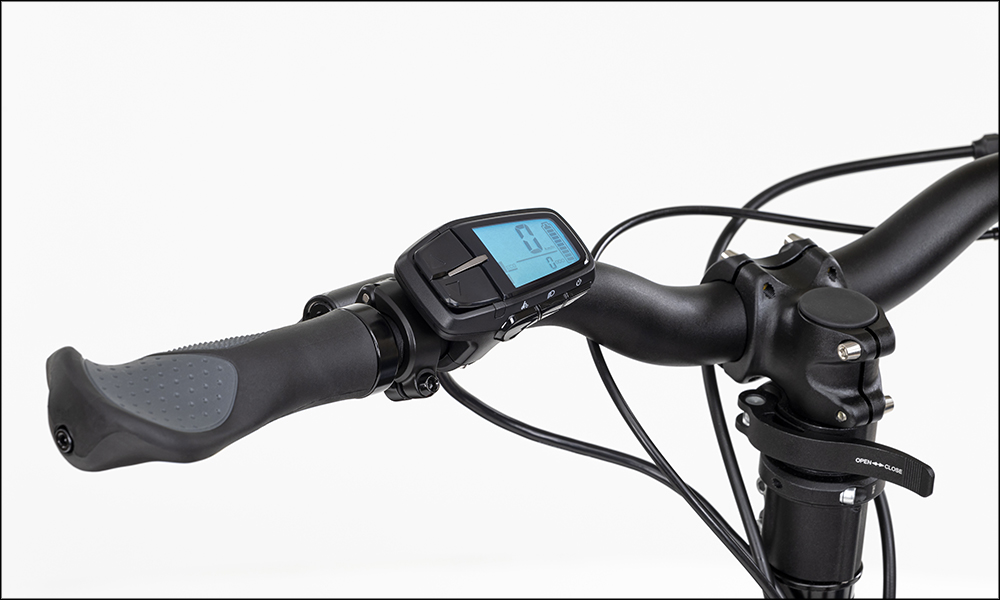 Your environmentally conscious self will be impressed as even in the planning stage, the electric cargo bike was designed for minimal impact. The aluminum and the polymers are recycled materials that are locally sourced—meaning, less carbon is emitted with the logistics. The modular design makes it easy to change or repair parts. And once the product life is over, the bike can easily be dismantled for recycling.
Starting in September this year, these electric cargo bikes will be offered in hundreds of Toyota dealers around France. No price has been announced, and looking at the specs and the features, this will cost more than an ordinary bicycle. But we can be sure it will be much more affordable than owning a car, especially with a government pushing for active transport.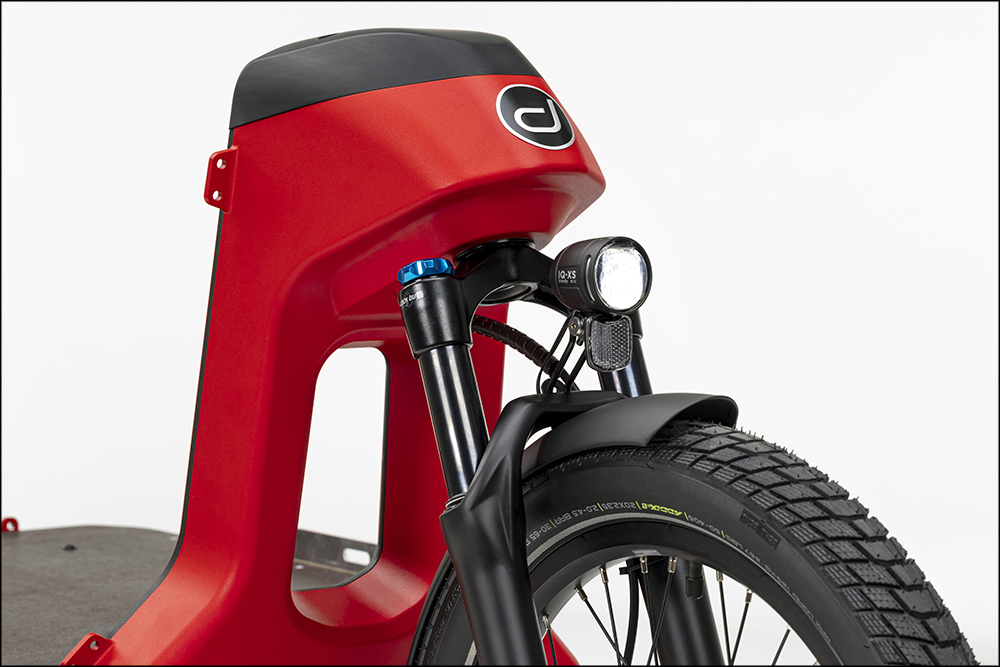 The Douze Cycles x Toyota Mobility shows that cargo bikes have a place in society. Not just for those who can't afford cars, but as a more practical and sustainable alternative for households with a private vehicle.
If you're not convinced, take a look and you'll be surprised at how many two-wheelers, tricycles, pedicabs, and push carts are delivering cargo around Metro Manila—arguably even more than pickups and SUVs.
It's highly unlikely we'll ever get Toyota's electric cargo bike, but at least we have the Tern Short Haul as the closest alternative with an SRP of P54,750.