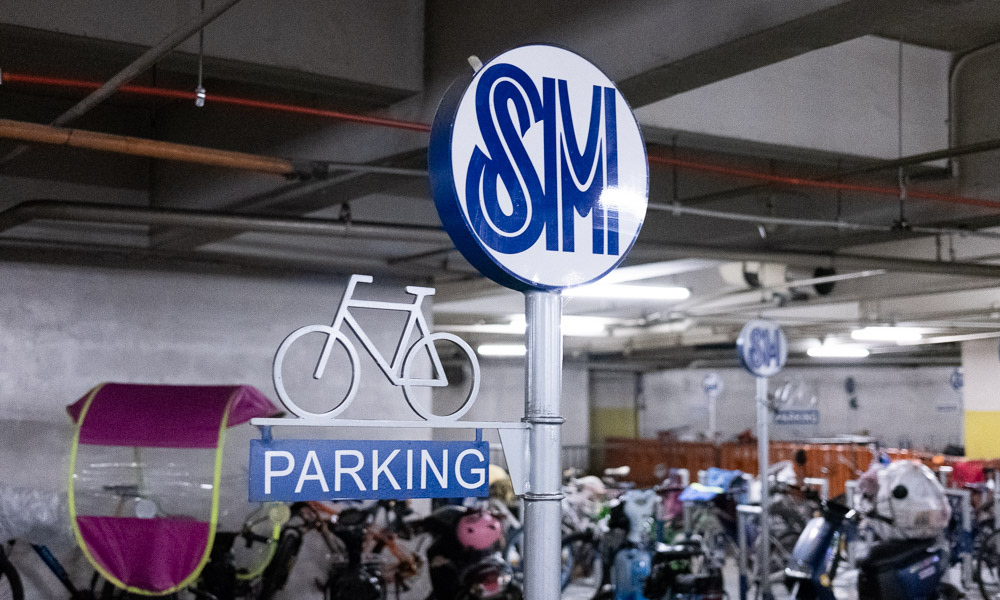 SM Megamall was a place that always had too many people, even in my childhood. Getting there by car is a tremendous pain as it can take up to 40 minutes or more from where I live (less than 2km away) with no assurance of parking.
However, after I started cycling, it was time to go shopping there and see if the bike facilities really are top-notch. I headed there with my gravel bike fitted with a rear rack and two panniers.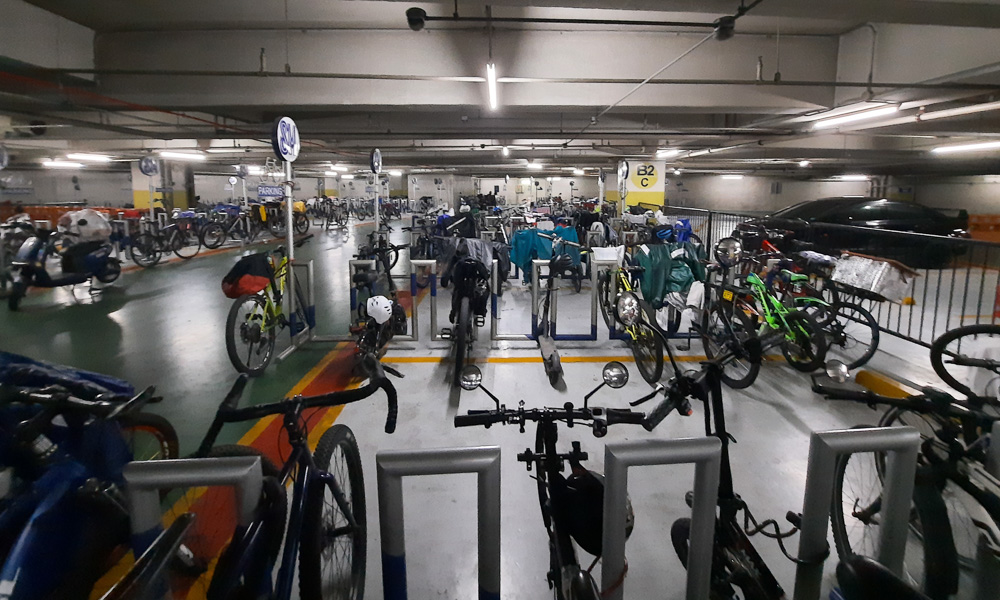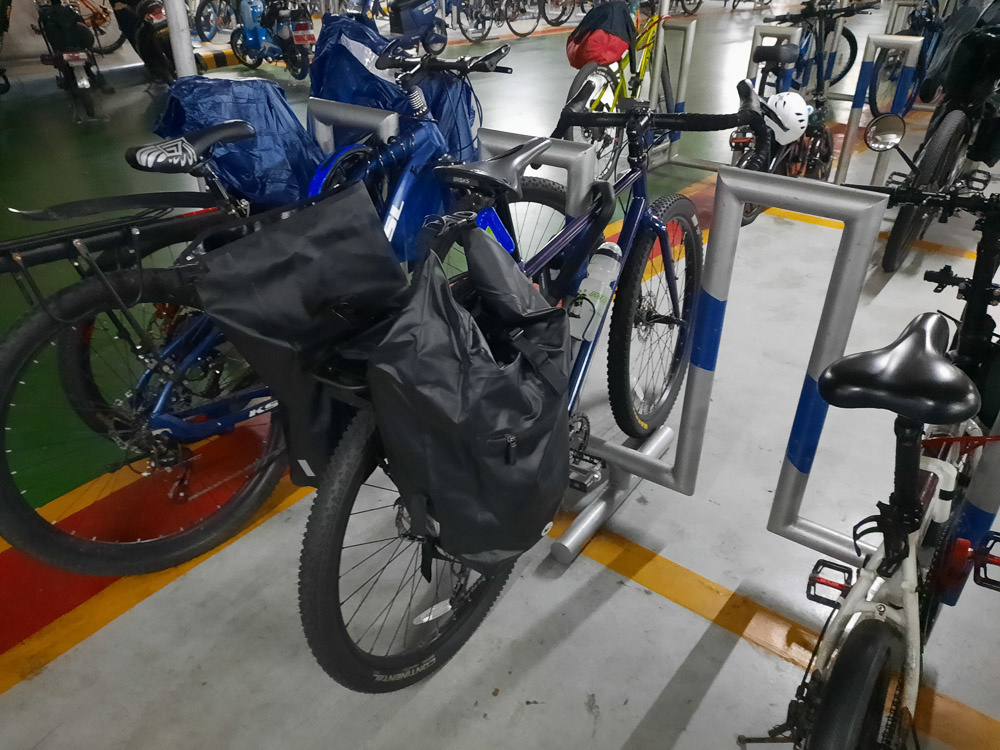 If I were to take my car, I'd have spent 15 minutes getting out of Kapitolyo, but getting to the intersection was no problem. The rest of the ride was smooth since the traffic was congested, so with the cars stationary, I could easily squeeze in the gaps and get ahead.
After arriving and asking around, I found the bike parking in the basement under the Fashion Hall. All I had to do was leave an ID with the guard, get a pass, and lock my bike to one of the several racks. Once it was secured, I detached my panniers and brought them with me as sling bags inside.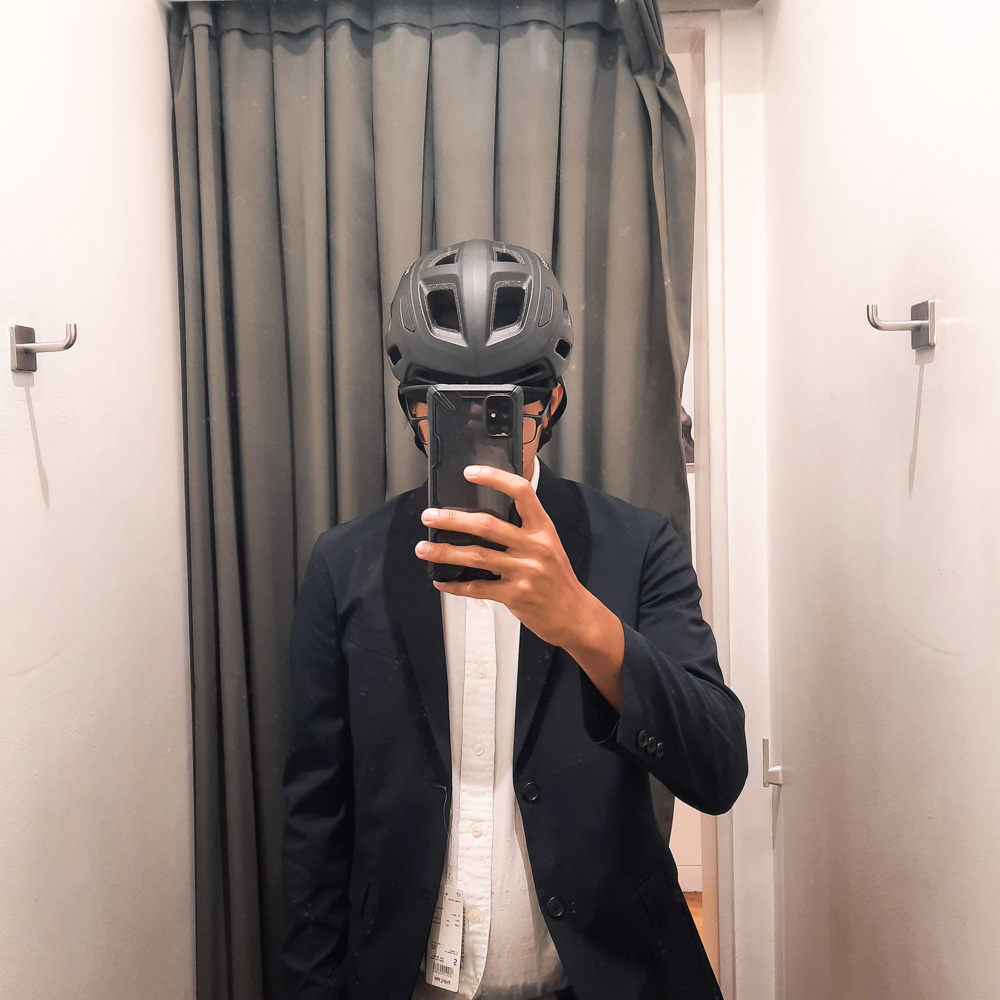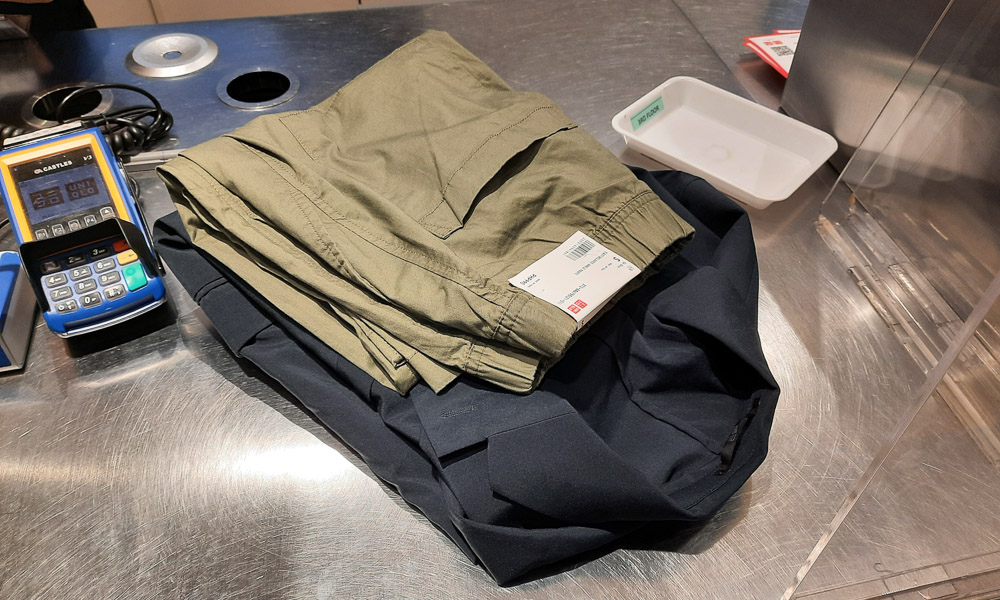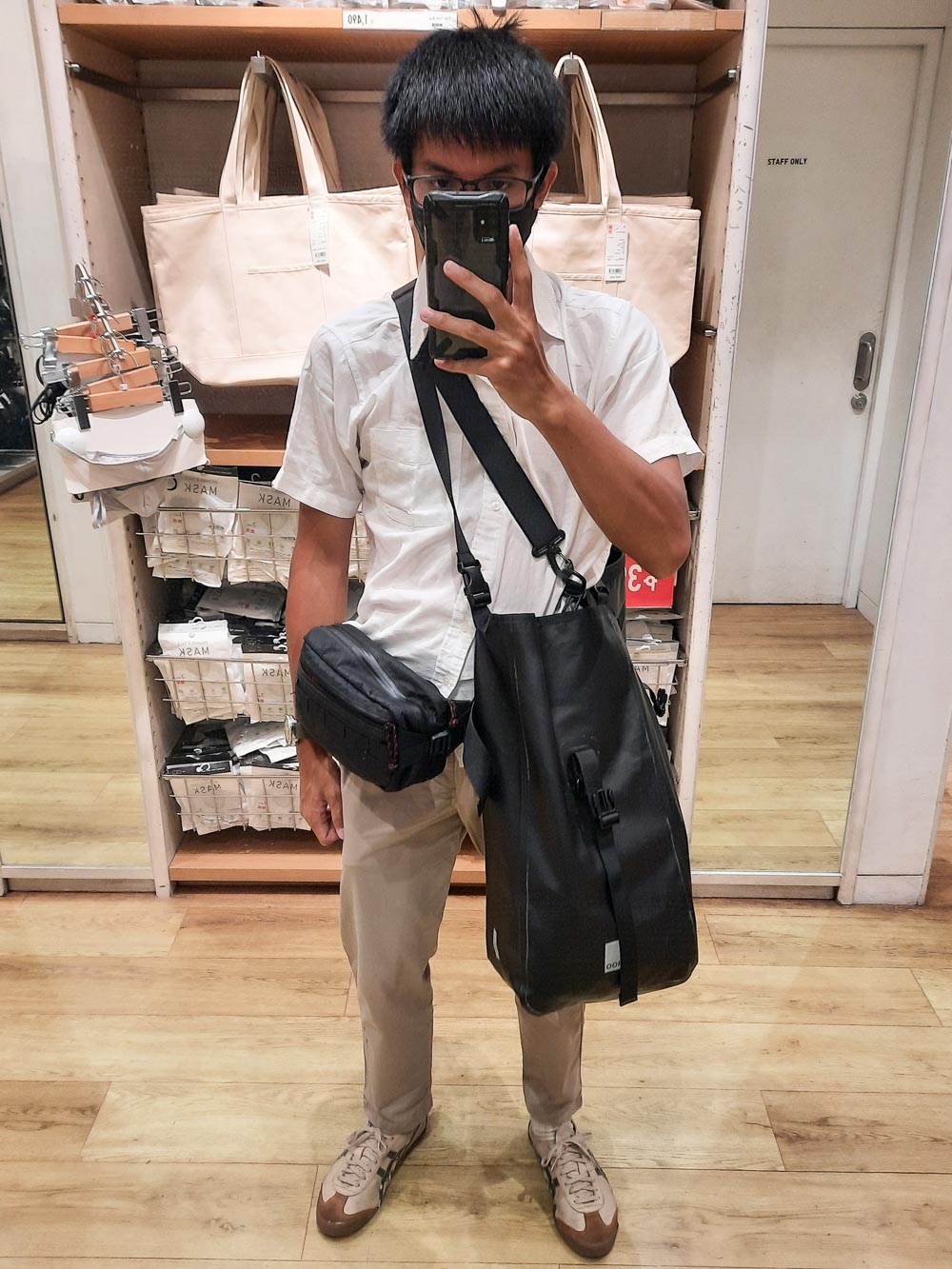 From then on, I was just like any other mall-goer except I had my helmet and cycling cap in one of my bags. It gave me peace of mind knowing that the parking was secure and indoors as I took my time in the mall.
By around 6:30pm, I was done going around and went back home to Kapitolyo in time for dinner at 7pm. Exiting the parking was a walk in the park, and the Monday-night traffic didn't stop me once I was out.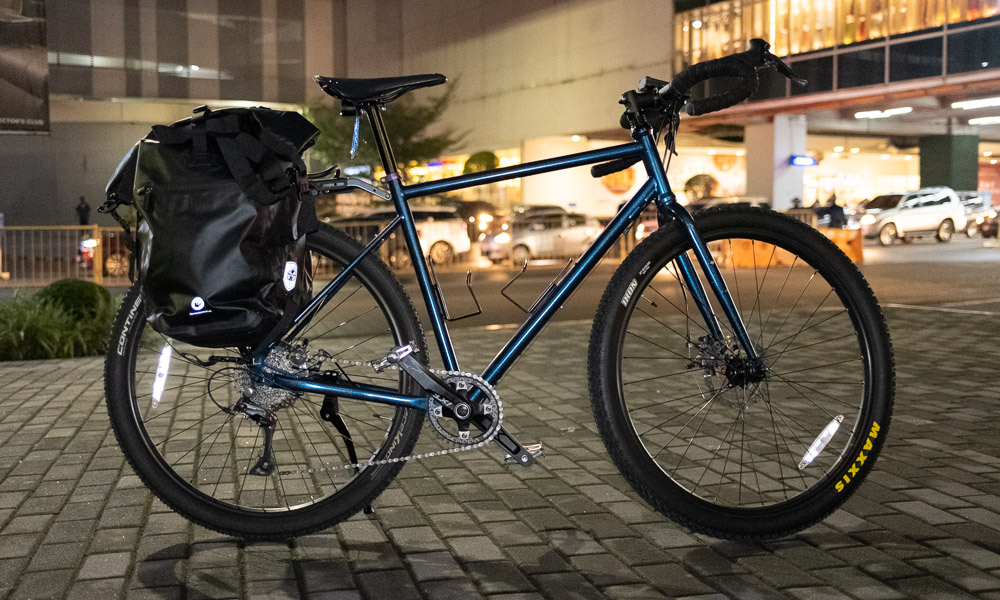 In the end, what would have been a grueling journey ended up a leisurely bike ride. I wasn't the only one who benefited from this, though. The mall not only got another customer, but also other road users weren't deprived of space.
Now, if you're concerned about carrying cargo by bike, all it requires is some creativity and resourcefulness as seen on the Instagram page of Cargo Dalisay.
If we want more people to ditch cars for bikes, then not only must the roads be in proper condition, but so do the facilities. That's why I commend institutions like SM for proactively supporting cycling and making everyone's lives better in some capacity. Hopefully, more institutions and local governments follow, too.