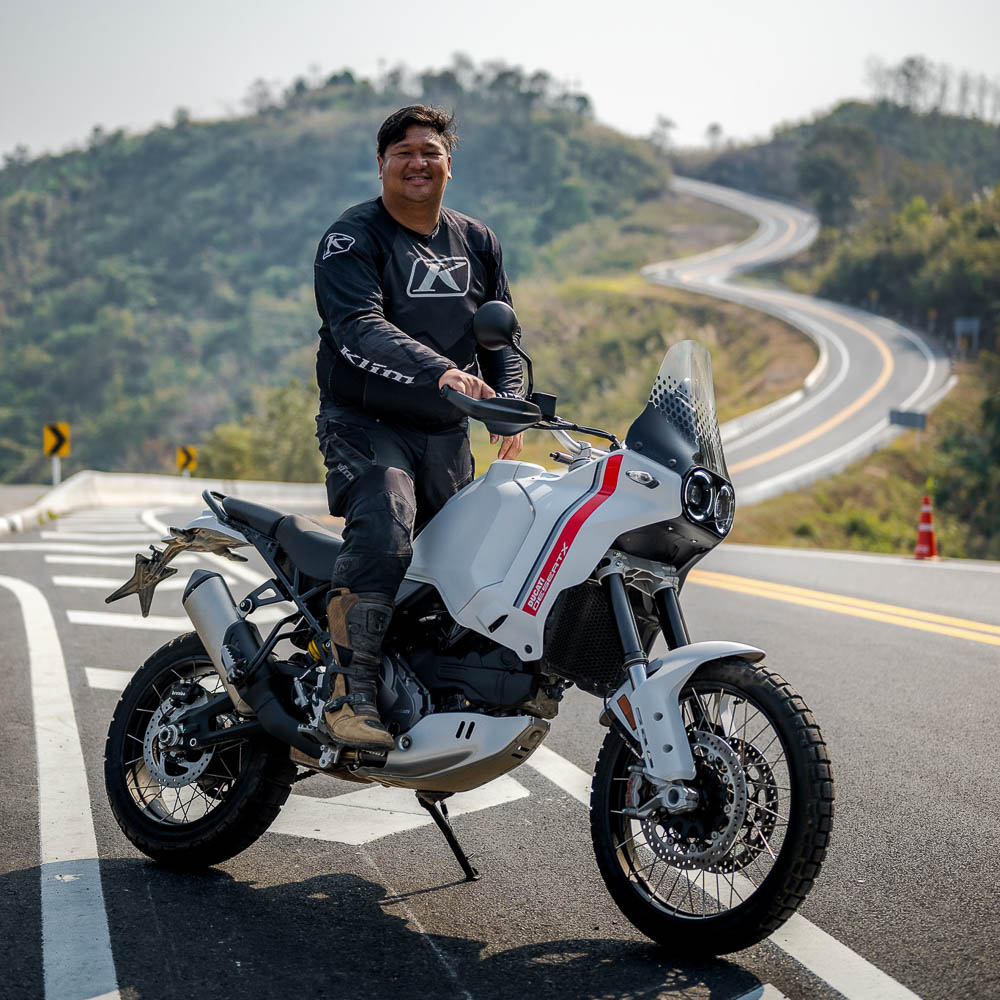 Be careful what you wish for.
A little over a month ago, I was asked what I would like to do for my (gulp) 43rd birthday, which fell on the 20th of February.
"Away from people, in the mountains, riding motorcycles," I replied.
Due to a string of fortunate events, I was invited to Chiang Mai, Thailand, by Ducati Philippines to participate in the "Ducati Adventure Tour" hosted by Ducati Asia-Pacific and powered by DART Asia.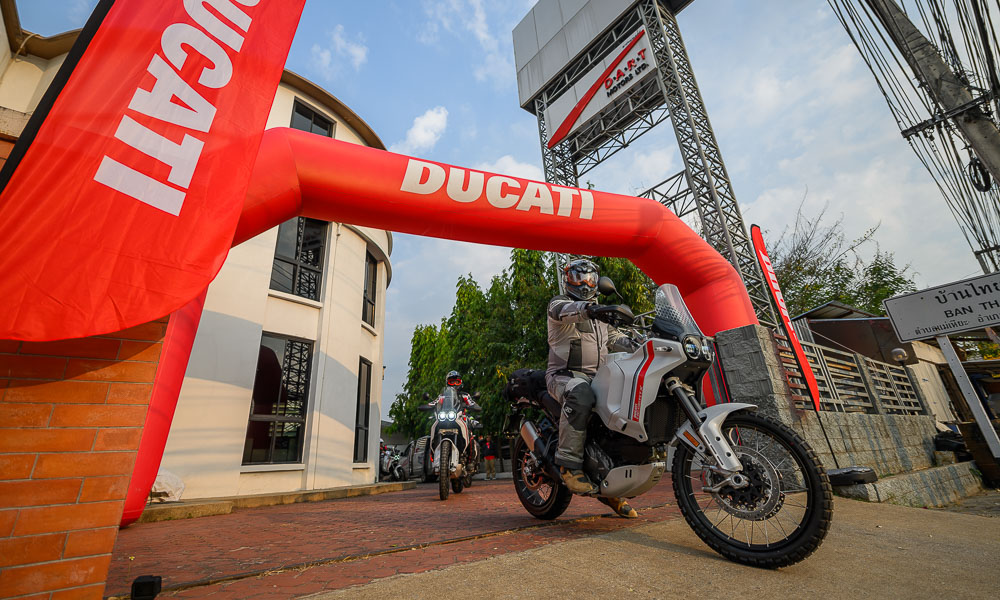 We arrived in Chiang Mai on the 19th of February, and were welcomed at the Vdara Hotel by Ducati Asia-Pacific marketing director Siddhartha Varma and sales and marketing vice president Marco Biondi.
Behind them was the all-new Ducati DesertX, our weapon of choice for the next few days.
We were then turned over to local expert Sayomphu Thammarach, director of DART Asia. Fondly known as Pepper, he then explained the route over the next four days.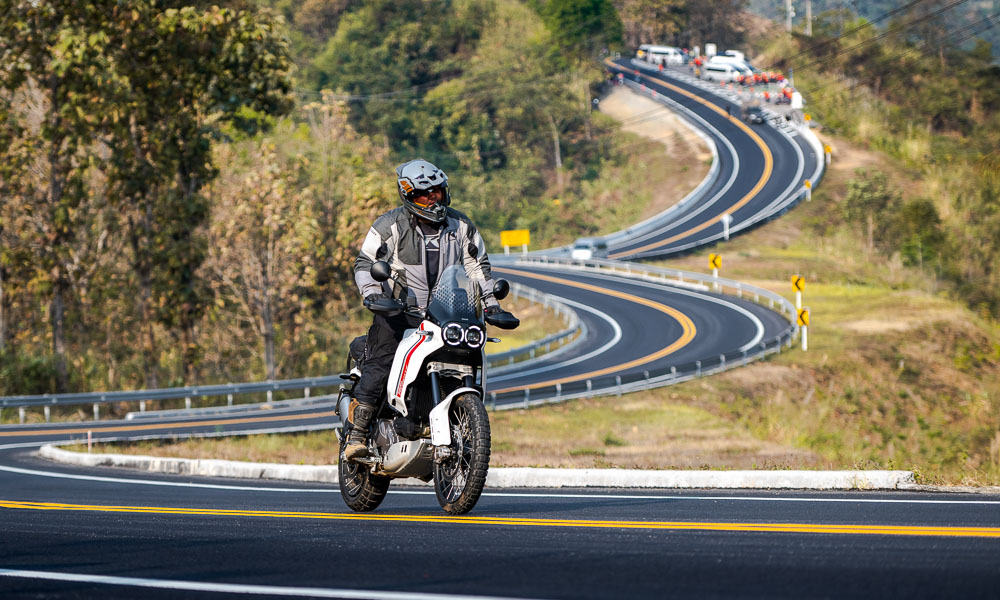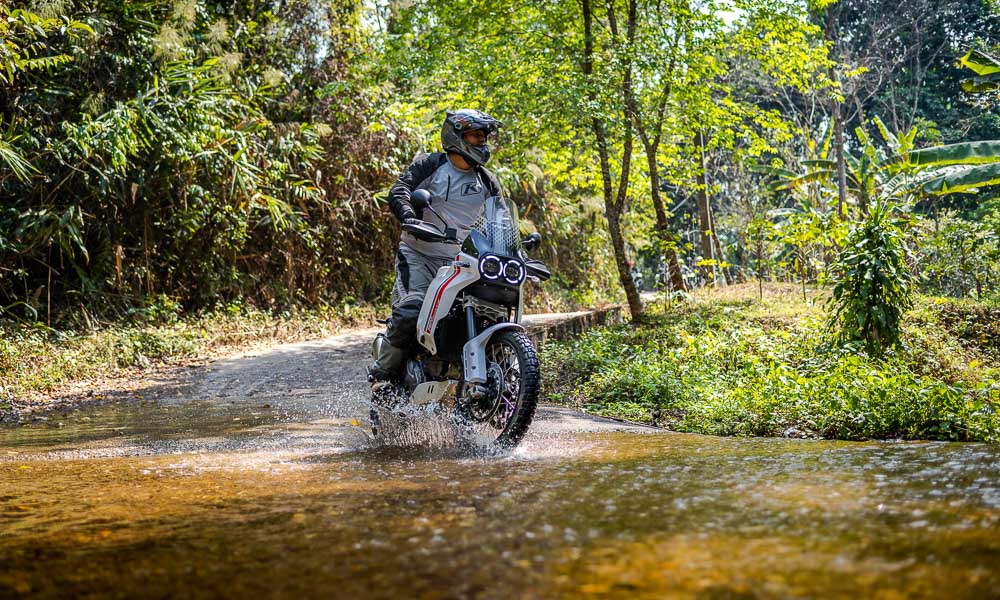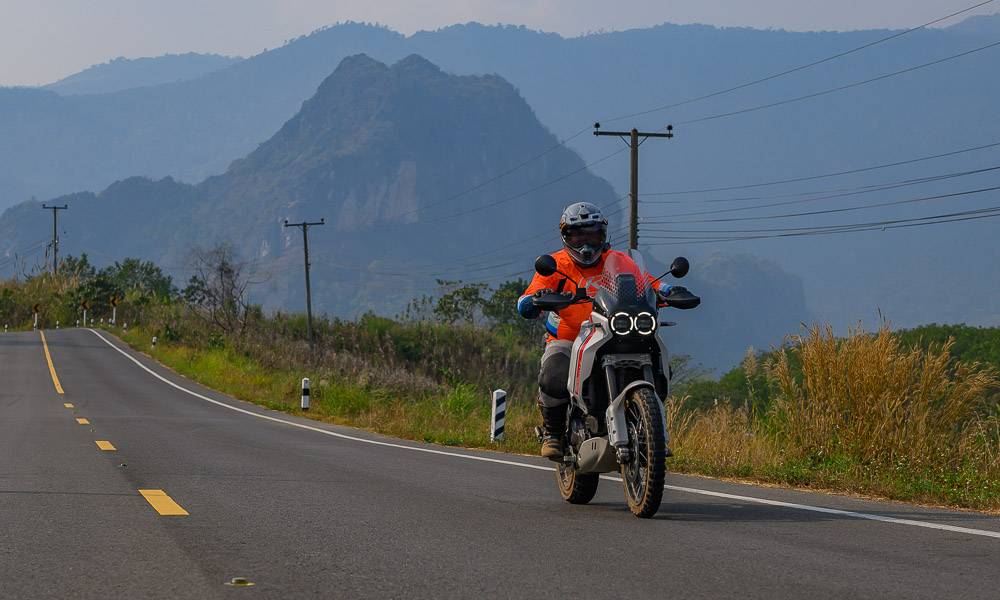 Our program consisted of riding through the spectacular road network of Chiang Mai and some off-roading. We did 400km per day for the next four days where we really got to see the beauty of the northern region of Thailand.
The highlights of the trip were the following:
Meeting Thai kickboxing champion and Ducati enthusiast Buakaw in Buakaw Village;
Seeing the Golden Triangle, a spot where you can witness Burma and Myanmar from across a river in Thailand;
Visualizing #3 Corners, a unique section of the road where it looks like the number three; and
Going through the Ducati Experience, a well-curated experience designed by local experts hand in hand with full-blooded Ducatisti.
You can watch the video here.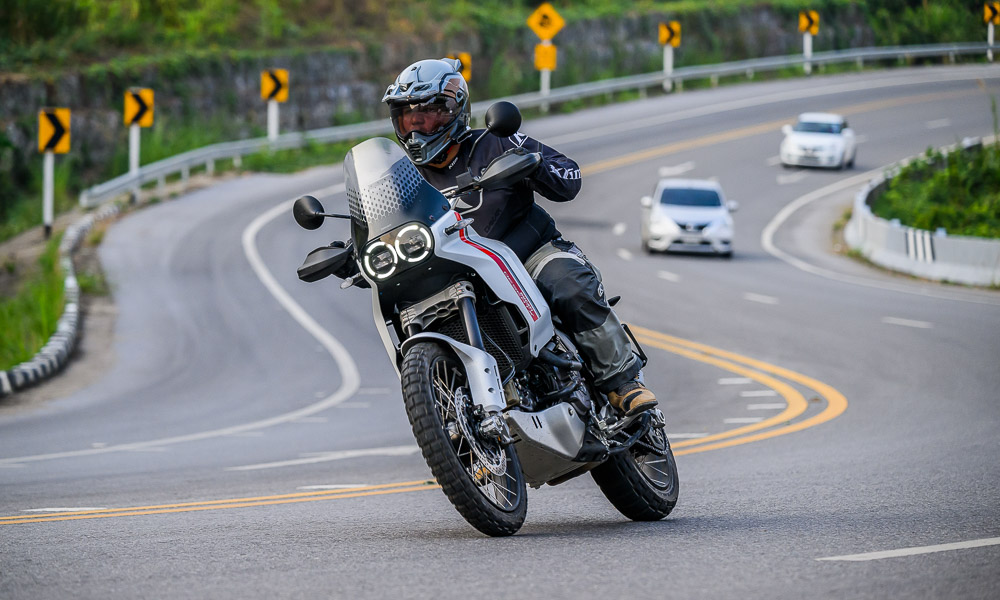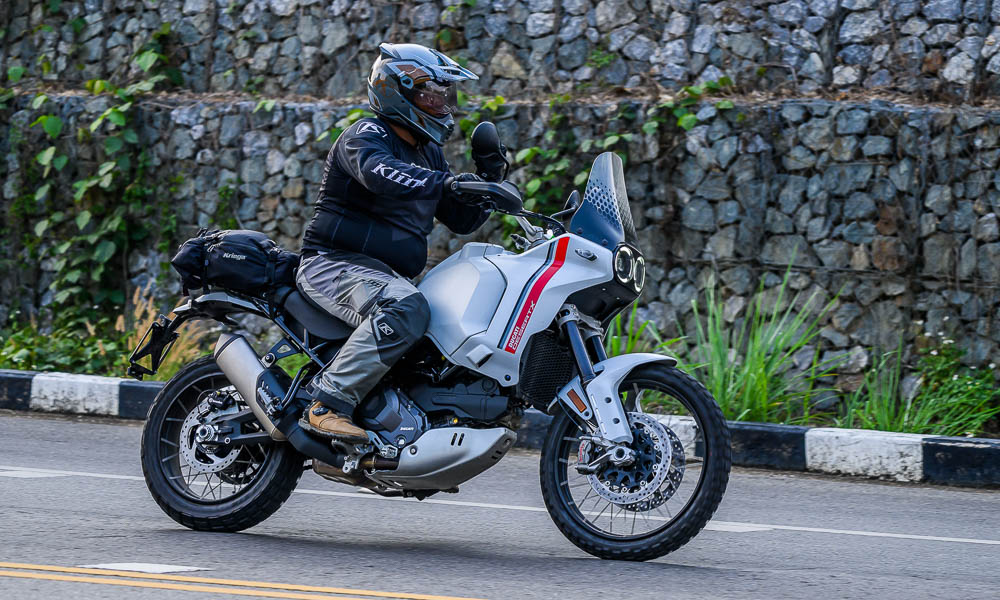 Of course, as a motorhead, the main event was the Ducati DesertX. It was released in 2019 at EICMA as a concept based on the Cagiva Elefant from the '90s.
Unlike many concepts released as downplayed production models before, Ducati shocked the world by releasing the production unit almost exactly like the concept (or even better). The heritage of the Ducati brand combined with the proven 950 Testastretta engine brings it wisdom beyond its years.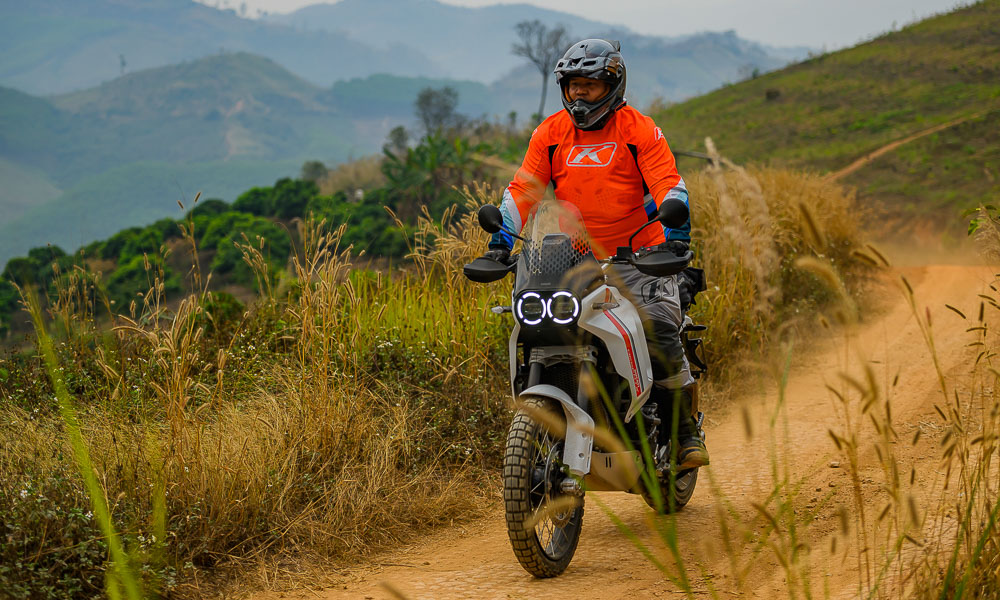 Some challenges I see: This is Ducati's first entry into this segment, and is arguably its first true adventure bike. Like all new things, there will be a learning curve.
Also, at P1.550 million, it is on the pricier side, and is competing with higher-displacement competition.
Then there's the Cagiva Elefant in the room: With a seat height of 34.4 inches (874mm), the 5'11" me could barely flat-foot on a standard DX.
My motorcycle mentor Jinno Rufino, at 5'6", was able to confidently use the DX in Italy, but says that Manila traffic would be more challenging for him. With the price and the height combined, it is definitely not for everyone.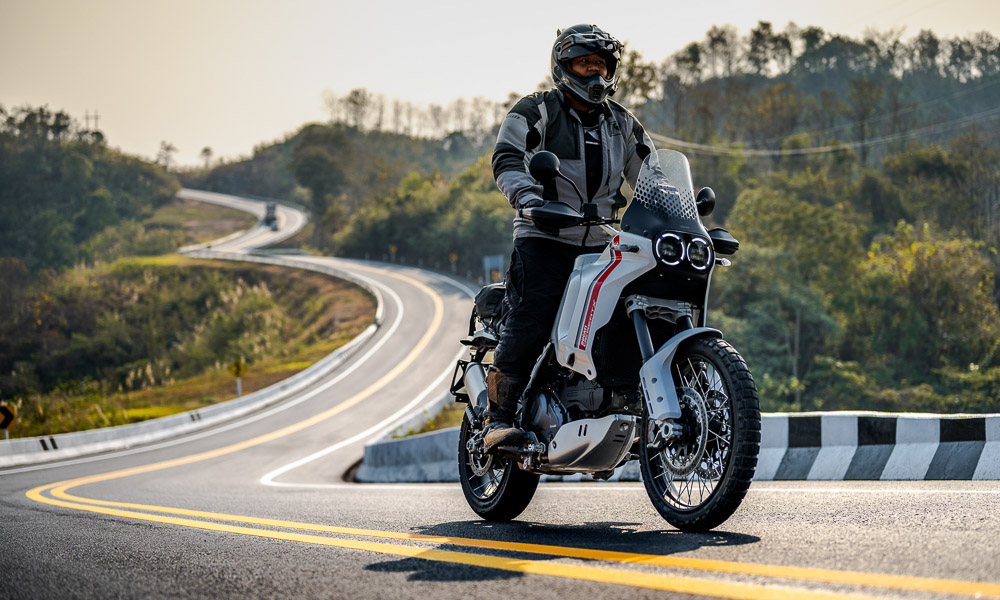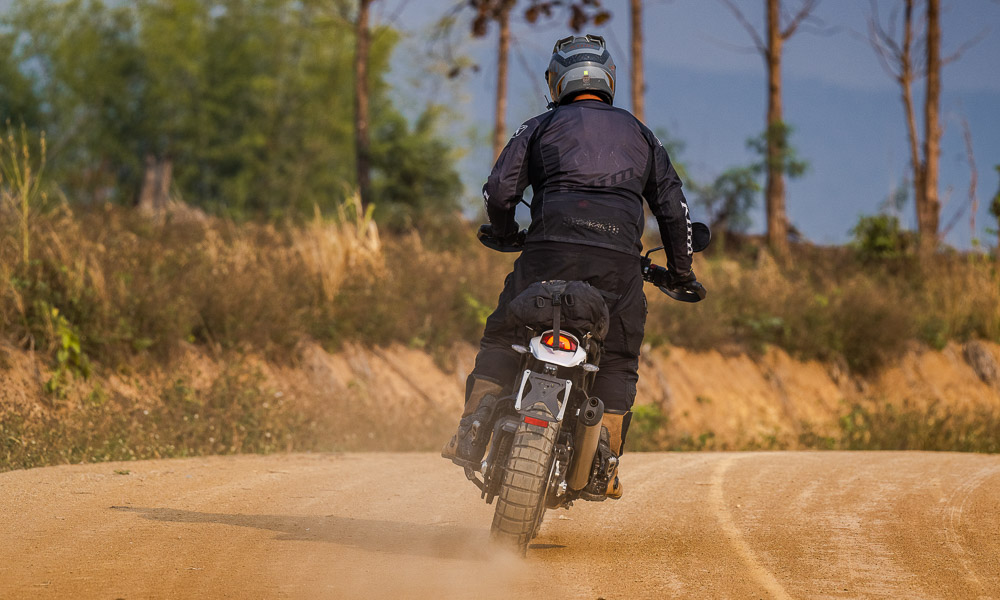 As Ducati enters the fastest-growing segment of the industry—the adventure market—it will surely be a big moneymaker for the company. The worry is that a 21-inch front wheel would suffer on the road and excel off-road.
This is not the case for the DX. From our ride in Chiang Mai, you could really see the DX as a super tourer and off-roader. You don't feel the 21 inches on and off the road. It feels like a smaller bike than it actually is.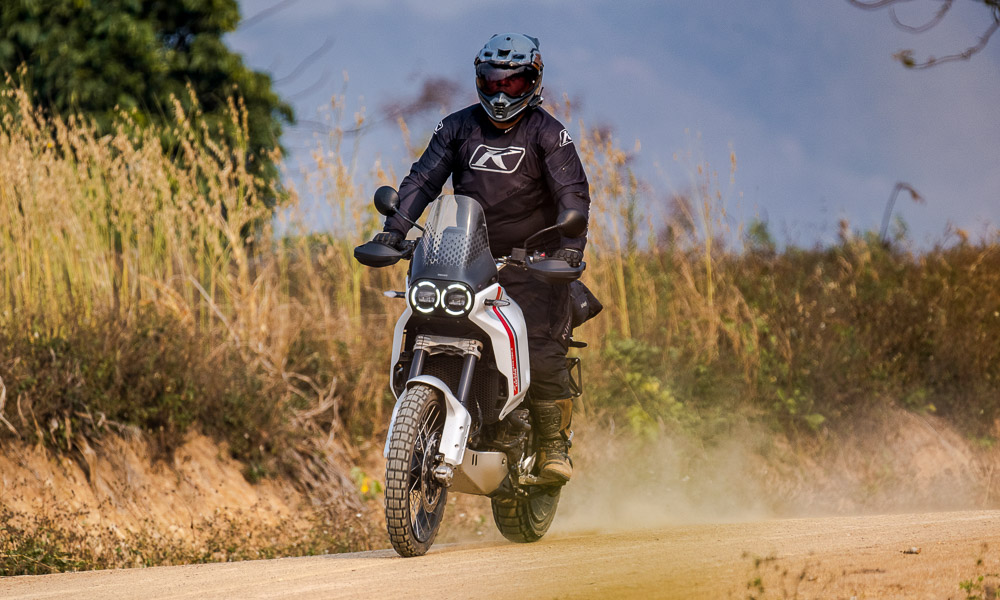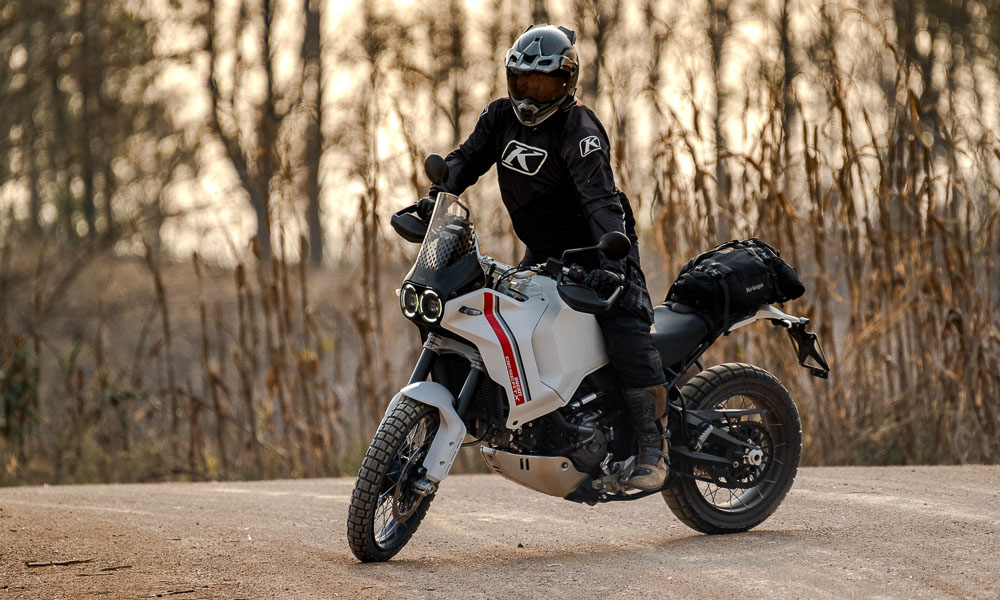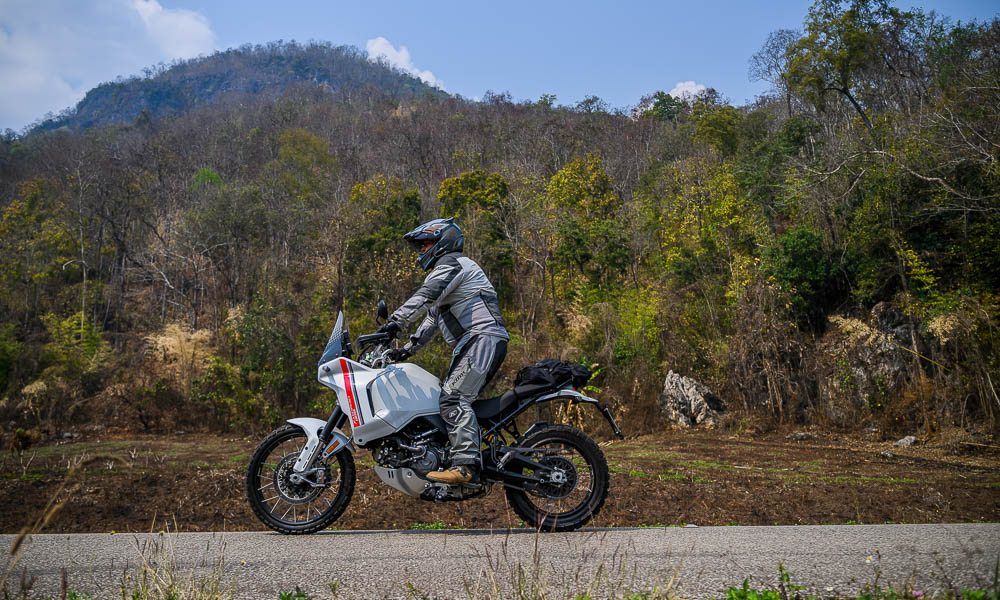 While it was a challenge to our bottoms after a few 100km a day, the DX made up for it by having the perfect standing position for me with great foot pegs and one of the most comfortable standing positions.
The rapidly growing adventure segment also brings a lot of formidable competition. After 1,400km in Thailand, I am confident that the DX will hold its ground and be a success. To date, I cannot think of a motorcycle that performs with this breadth of capability on and off the road.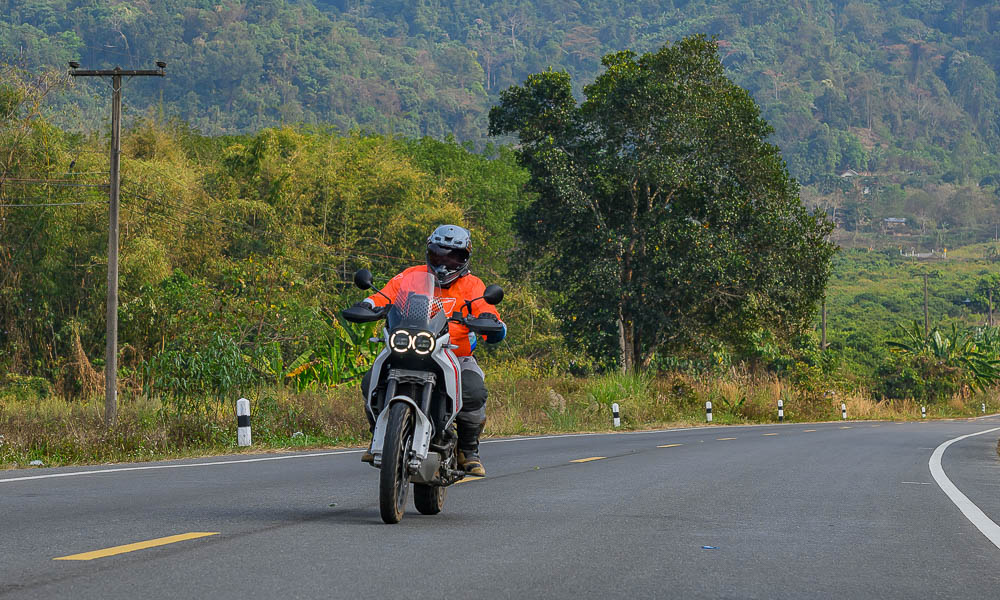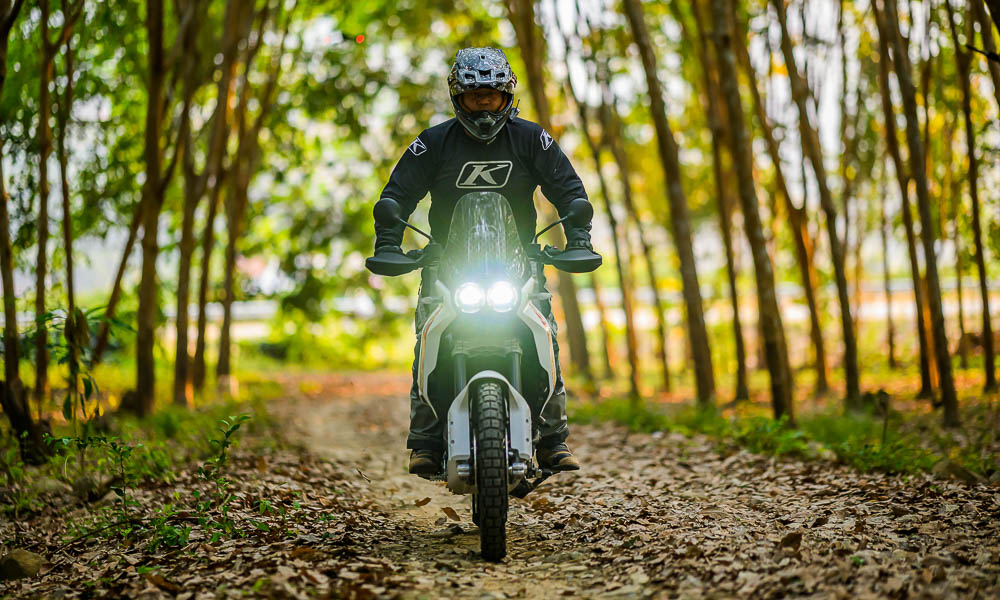 Though I wished to have ridden under the radar on my 43rd birthday, two of my new buddies (Vir from India and Pepper) got a whiff of my birthday because I was buying drinks. The next night, Pepper set a simple surprise for me, which was a very nice gesture.
As our journey came to an end, I really felt what it meant to be a Ducatista for a few days. I left Thailand with a sense of what Ducati is to me: family, performance and passion.
I once dreamt of a bike with a 21-inch front tire that looked good, performed well on the road, excelled off-road, and had a level of exclusivity that you didn't see around every corner.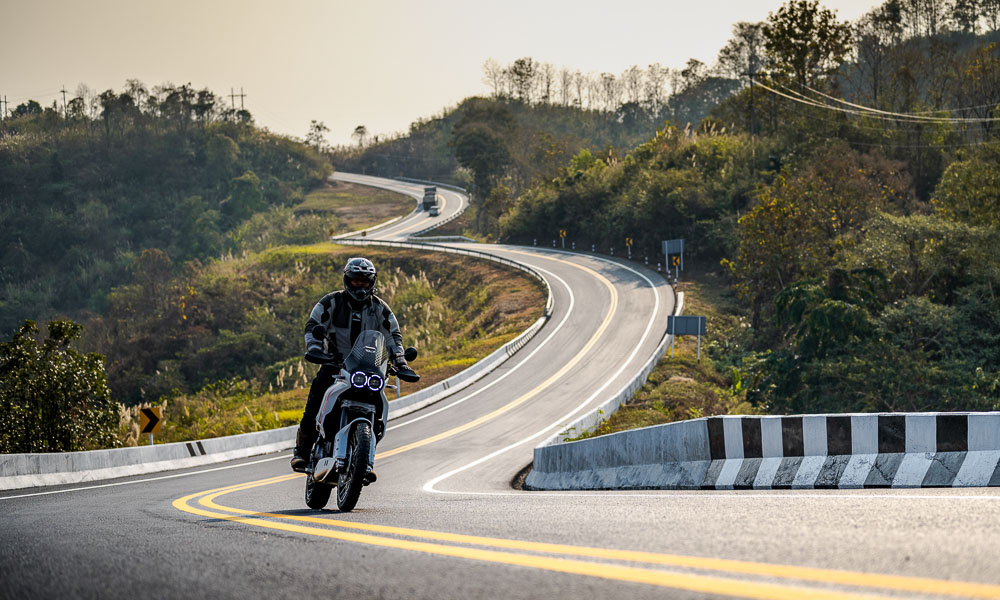 Again, I thought: "Be careful what you wish for."
I also wish someday that we have a program where people from all over the world could come to the Philippines, and explore our beautiful country on two wheels. This would do wonders for tourism and our riding community.
After overhearing some initial discussions with Ducati Philippines, this, too, may become a reality sooner than later. For now, should you want to experience what I did, you can get more information about Ducati Adventure Tour at this link.