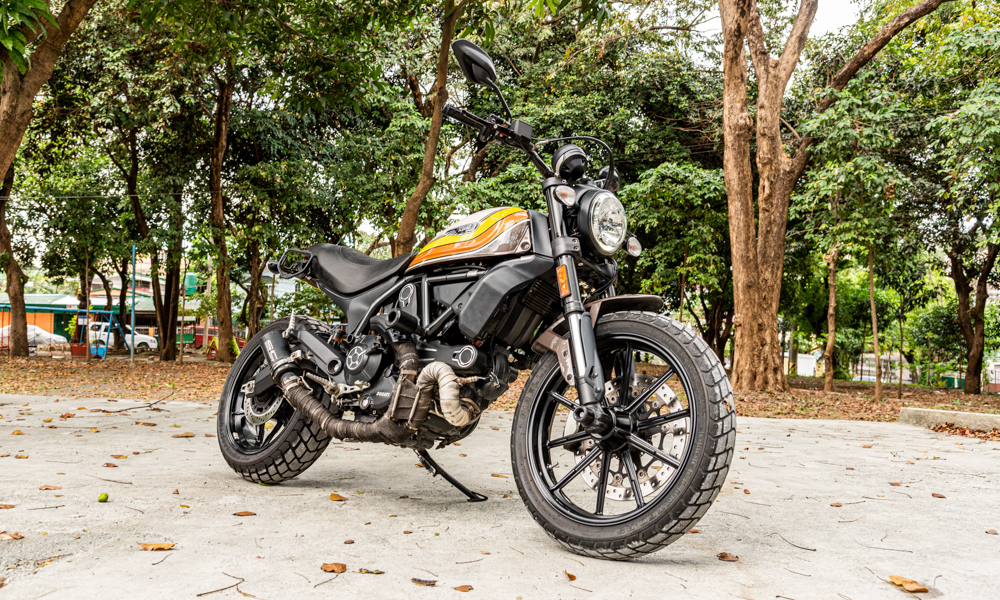 New bikes that look old seem to be all the rage these days, as evidenced by their abundance in the market. Every manufacturer has its own contenders, and it seems like every riding group has at least a few of them in the pack. Even the aftermarket scene is filled with builders that can turn any bike into a retro charmer. But, of all the options out there, none is more ubiquitous than Ducati's bestseller: the Scrambler.
Having been launched way back in 2015, the motorbike is getting a bit long in the tooth. But that is not to say that it has been left behind. This particular example is 2018's Roland Sands Design Mach 2.0, a limited release with higher-set handlebars, a slightly different seat, and a special four-color paint job designed by, well, Roland Sands. Underneath, it is mechanically identical to the standard Icon.
Aesthetically, the Scrambler is clean and restrained. It captures the classic look perfectly by straddling the middle ground between the more modern neo-retro interpretations of Yamaha's Sport Heritage line or Honda's Neo Sports Cafés, and the unmistakably old-school looks of Triumph's Modern Classics, or any Royal Enfield. The tricolor striping on the RSD Mach 2.0 adds a dash of extra old-is-gold flavor for good.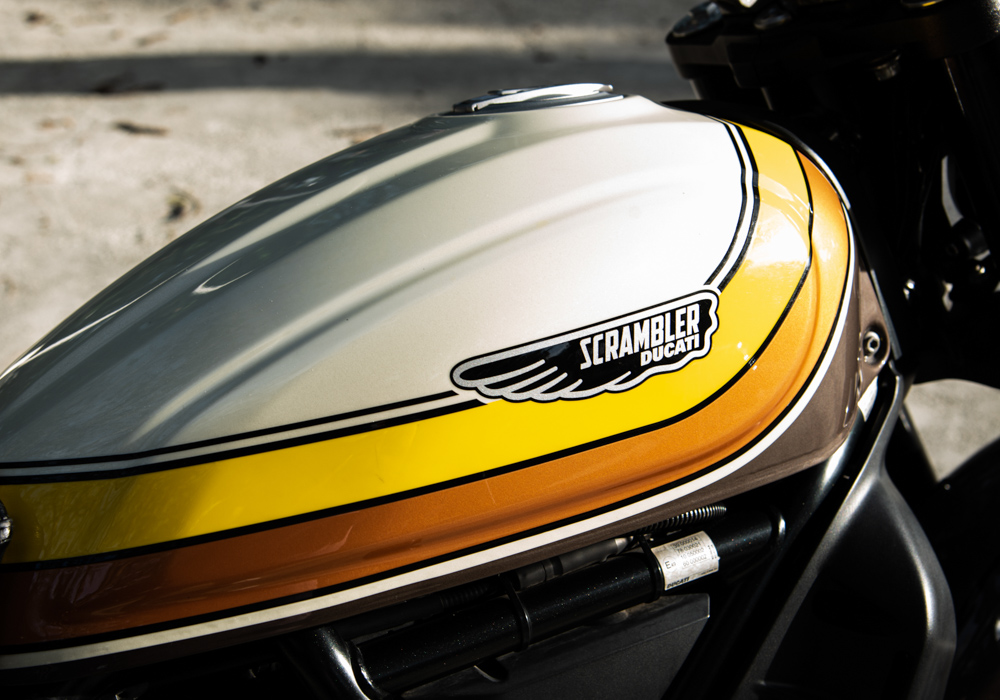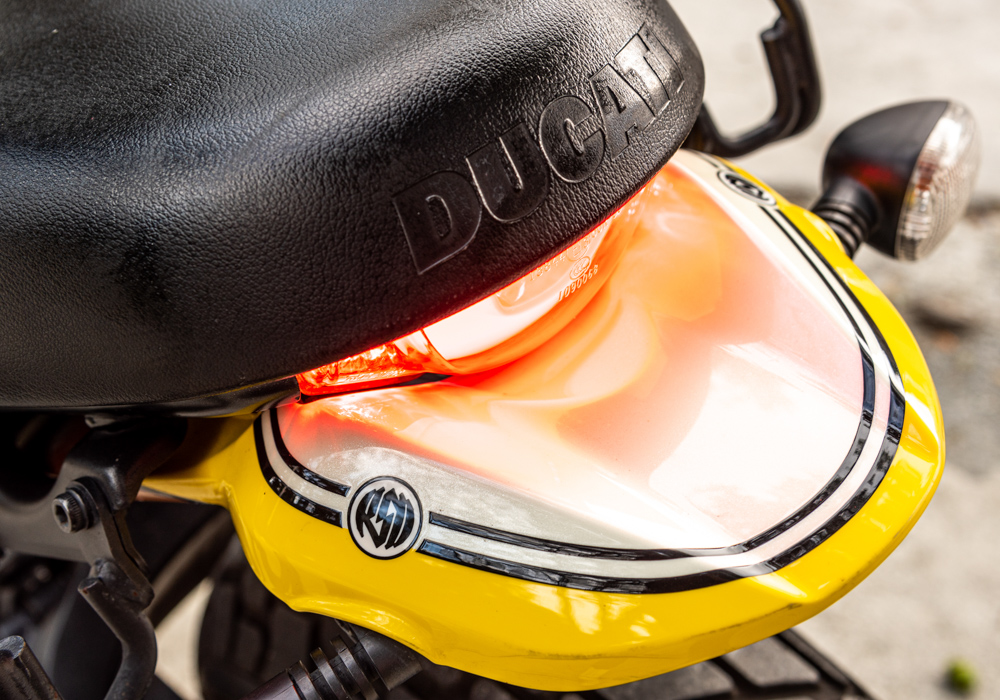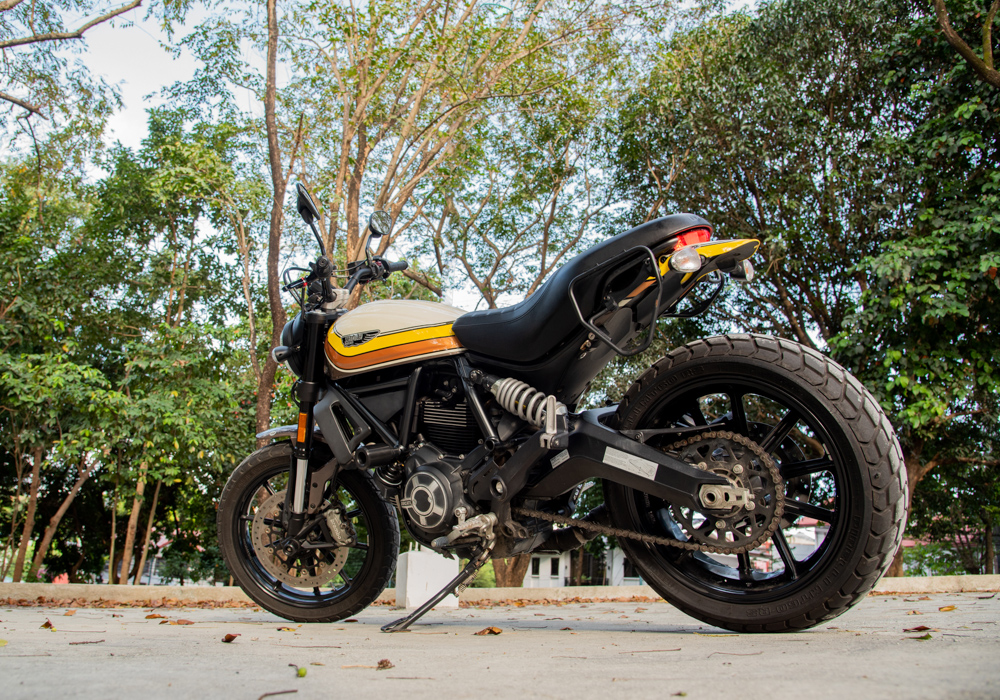 As you swing a leg over it, its position in the lineup as the easygoing, approachable option is instantly apparent. The cushy saddle is just the right height at 31.1 inches for anyone to comfortably put both or at least one foot flat on the ground. The foot pegs are set at a neutral position giving you a lot of space to relax your legs as you ride along, and the higher and wider handlebars keep you sitting upright. The controls are straightforward, though the lack of complicated switchgear does indicate that there are no driving modes, switchable ABS, or other adjustable settings to be found here. The gauge is the same story—simple, but leaves something to be desired on this particular model. While it does show all the pertinent information one needs on a ride, it would be nice to have a fuel gauge and a gear indicator. Do note that these are nitpicks at this point, as the manufacturer has already added both features to 2020 and newer models.
Slide the ignition switch upward, press the starter button that pops up behind it, and you are treated to the glorious rumble of the brand's Desmodromic 803cc air-cooled L-twin engine. This Scrambler, in particular, is fitted with an aftermarket SC Project exhaust that makes enough crackles, pops and bangs to make you giggle like a teenage girl at the sight of a K-pop boy band. However, do not let its vicious bark fool you; this is a gentle beast that has no intentions of biting. The light clutch coupled with a throttle that is easy to modulate makes commuting a joy. There is tons of torque to be found down low, as well, giving even novice riders the confidence to wield this bike.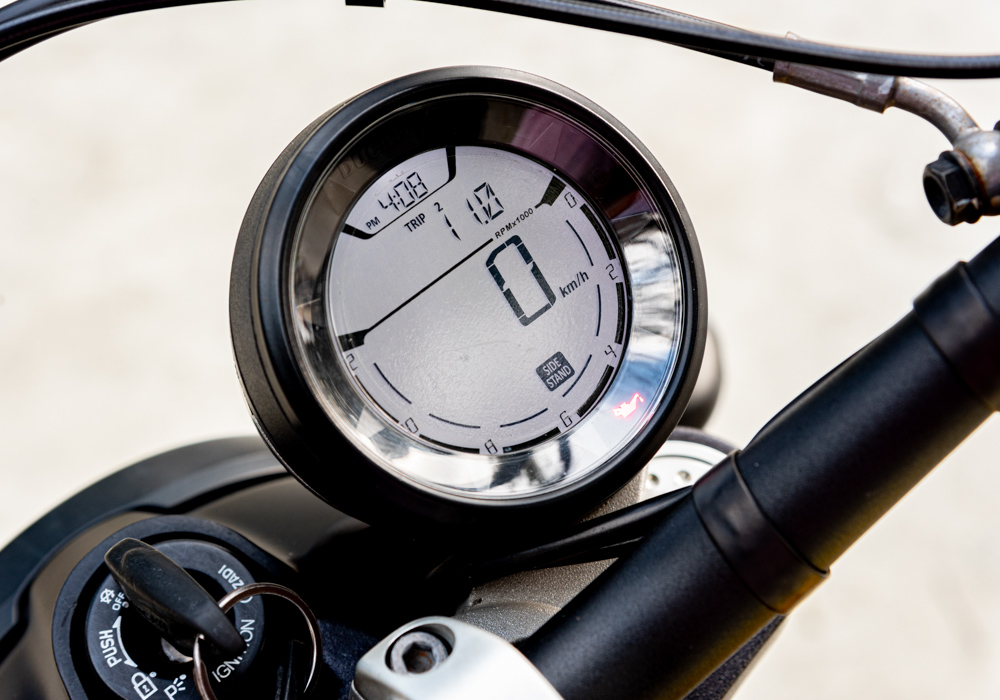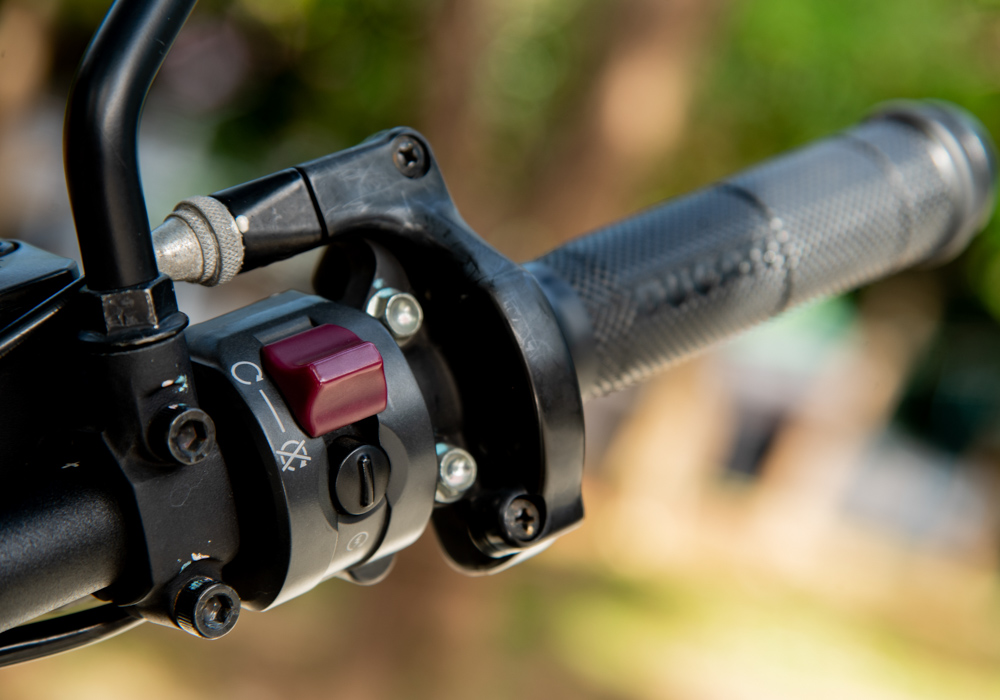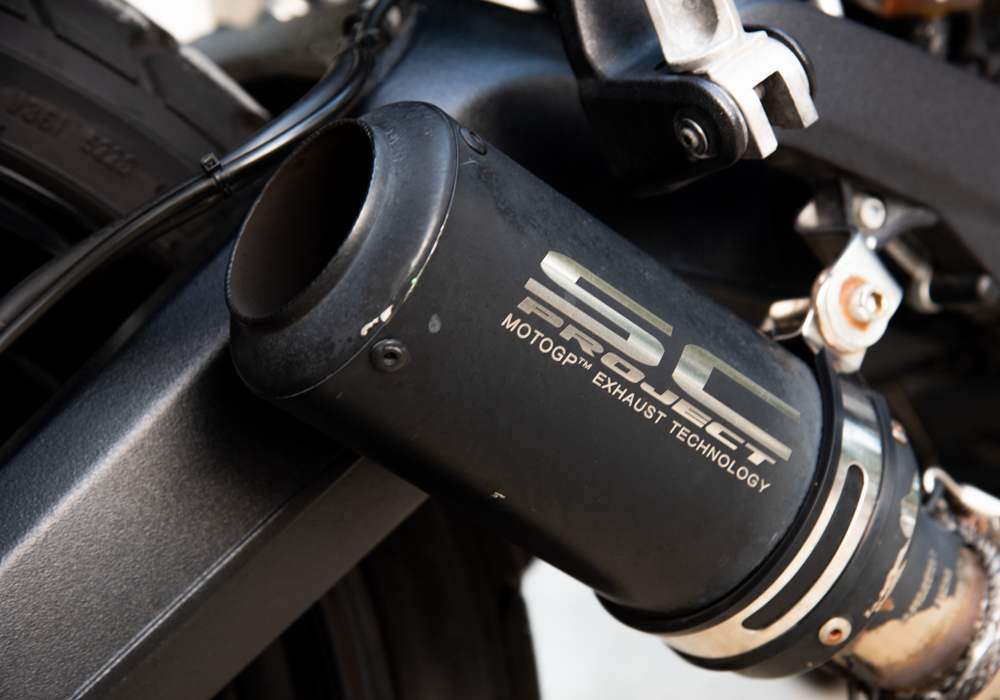 Power delivery is linear all throughout the rev range, and should you wish to do so, you can summon all of its 75hp to do speeds that would definitely make the wife put it up for sale if she ever found out. There is ample stopping power taken care of by a single 330mm disc up front and one 235mm rotor in the back. Current models now have cornering ABS instead of the standard ABS fitted onto this one. Pirelli MT60 tires and the softer suspension keep it true to the Scrambler moniker, although for daily road use and weekend canyon carving, a set of sport tires would be better suited. There is zero adjustability on the front forks, and the rear monoshock is preload-adjustable only. For a heftier guy such as myself (5'10", 122.5kg), upgrading to a fully adjustable monoshock is probably a necessary modification as I did find that the rear sags under my weight even with preload dialed all the way up.
So, at the end of the day, this is quite a simple motorcycle, and that is the whole point. It's not the fastest, but neither is it a high-strung, high-horsepower monster looking for every opportunity to betray you. It has enough torque to carry a newbie through the learning curve of being on two wheels, and more than enough oomph to tickle ribs. At the current going rate of P599,000 for the most affordable variant with the 803cc engine, you may be expecting more tech, yes, but again, that is not what the Scrambler is about. Sure, at least traction control would have been nice, but I prefer to see it as the bike maker giving you room to hone your skills and grow into the rider you need to be. And that is what the success of this lovable classic comes down to. All that's left for you to do is take it out on a ride and have a blast.