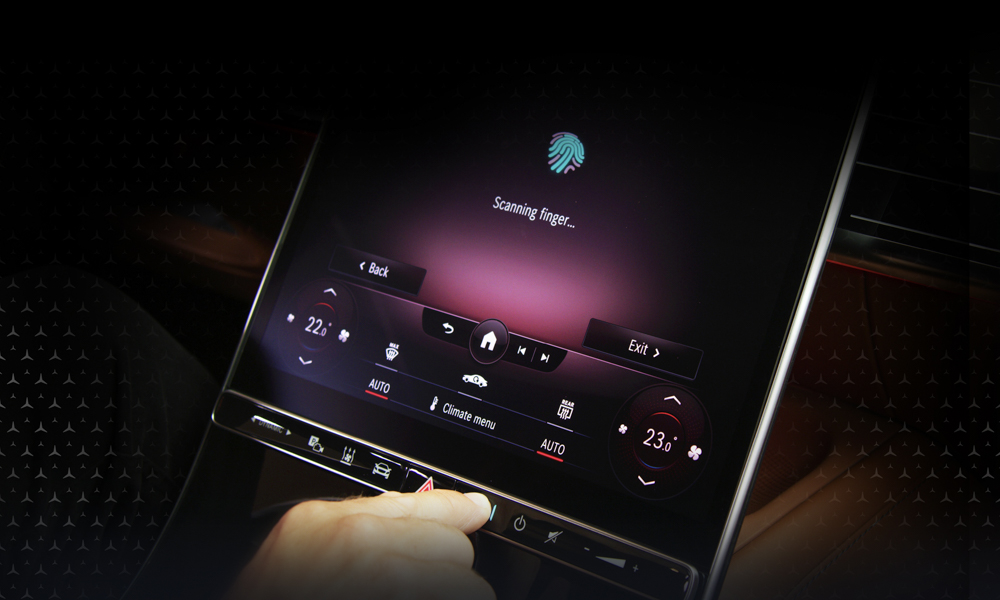 Given that we can now use our smartphones to pay for bills and groceries, it won't be long before cars get the same capability. Touchscreens are becoming the norm even in basic vehicles, which opens up new possibilities for tasks that can be done with them. Financial services giant Visa wants to capitalize on this technology.
The company has partnered with Daimler to introduce in-car-payment services to Mercedes-Benz vehicles. This will combine the automaker's MBUX infotainment system with Visa's Cloud Token Framework. The latter is an extremely secure cloud channel that can facilitate fund transfers from Visa accounts. For vehicle applications, two-factor authentication will be used.
From 2022 onward, users of compatible Mercedes-Benz vehicles will be able to buy goods and avail of services using their head units. Payments will be initiated with a fingerprint sensor on the display screen. The service will be initially rolled out to customers in Germany and the UK.