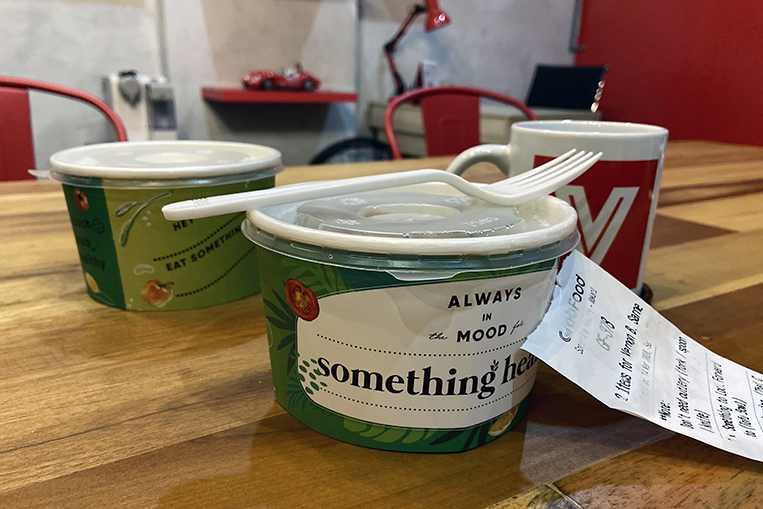 With the monthlong community quarantine to be imposed upon the National Capital Region from March 15 to April 14 to help stop the rapid spread of the COVID-19 virus, Metro Manila residents have no choice but to restrict their movement as much as they possibly can. And that means staying put inside the house unless they absolutely need to step out. God bless those companies that will allow their employees to work from home.
If you think about it, the idea of being "imprisoned" in your own home these days isn't such a bad proposition at all. One month is almost nothing when you apply yourself to the noble task of finishing a Netflix series or two. Add to that the entertainment provided by social media and the prospect of lying in bed the whole day becomes a lot more appealing.
You know what else will make your domestic quarantine perfect? Ordering meals or snacks via GrabFood. Yes, the food-delivery service will continue throughout the community quarantine period, still 24 hours a day and seven days in a week. Unfortunately, while it's totally convenient having our lunch, dinner or even midnight snack brought to us while we lazily play our favorite PS4 game, the people carrying the food items are realistically putting their own safety on the line. COVID-19 is highly contagious, and these delivery guys can very easily catch it if they or the individuals around them aren't careful.
COVID-19 is highly contagious, and GrabFood delivery workers can very easily catch it if they or the individuals around them aren't careful
For this reason, GrabFood is now implementing a set of "contactless delivery" rules to ensure the personal safety of its delivery workers. If you love using the app, you need to be aware of these important changes.
First, you have to identify a drop-off point for the delivery person. This could be the reception area of your condo building or perhaps even a small table by your house's gate or door. Your food will be left at this specified drop-off spot or, in the absence of the same, on top of the delivery box.
The delivery worker will notify you, as usual, of his or her arrival and wait for you to collect your food while standing at least 2m or 6ft away. Yes, that's more than the prescribed 1m social-distancing separation.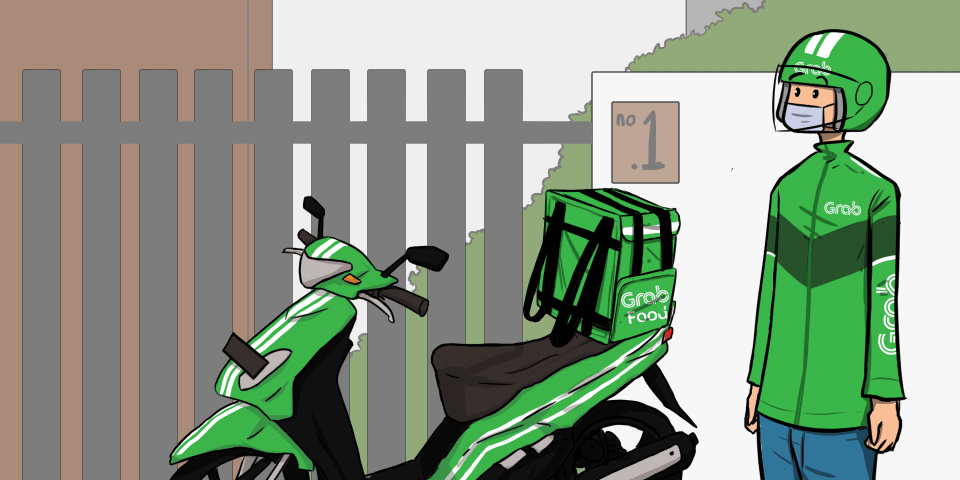 Needless to say, you are encouraged to settle your bill via cashless payment. But in case you have to pay in cash, all you have to do is place the money (exact amount, please) in an envelope or some other container, and then leave it at the exact same spot you're getting your food from.
According to a press statement sent by GrabFood, the service provider continues to care for its delivery workers (or partners, as the company prefers to call them) by supplying them with sanitizer/disinfectant refills at Grab Driver Centers. There is supposedly also a GrabCare Package meant to extend financial and medical assistance to delivery workers who might test positive for the coronavirus.
So yeah, enjoy your Netflix shows and greasy snacks, but be mindful of the safety of those helping to make your quarantine a lot more bearable.