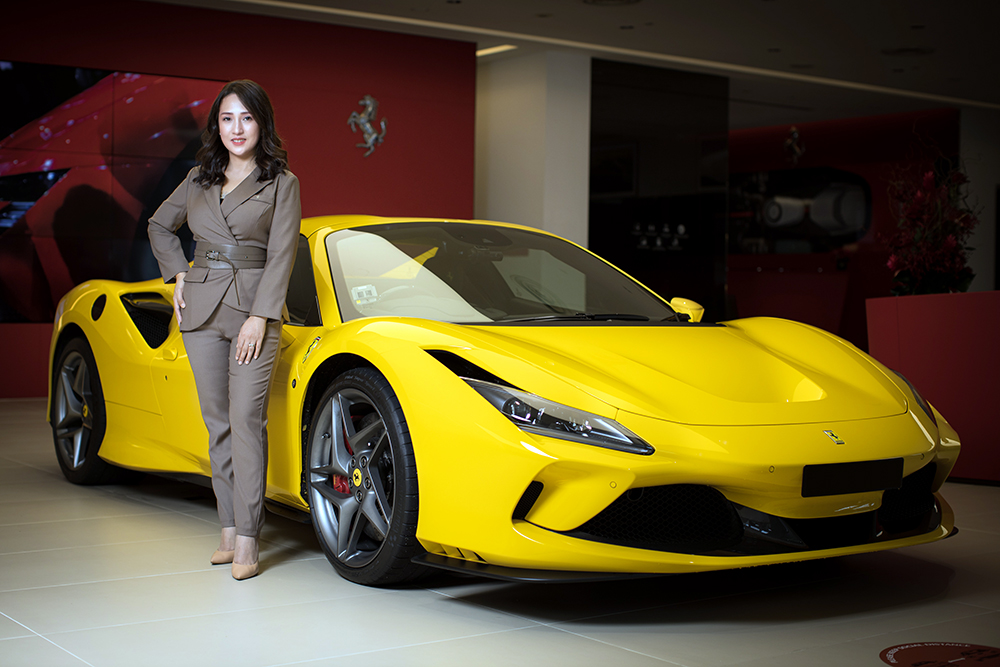 Congratulations on being named the top marketing executive at the 2020 Testa Rossa Awards. Tell us about this award.
The Testa Rossa Awards, inaugurated in 2016, is Maranello's way of recognizing and honoring the best employees in its global network of 2,000 employees working at 180 authorized dealers in over 60 markets. It is also Ferrari's way of inculcating a "Champions League" attitude in its staff's pursuit of excellence. It is an integral part of Ferrari's RRR (Recruit, Retain, Reward) strategy, which, as the name suggests, aims to attract the best talents in the world to Team Ferrari—and make sure that they stay.
The final competition is traditionally held in Maranello, where the 12 finalists for each of the four categories—Top Technician, Top Service Manager, Top Marketing Executive and Top Sales Executive—compete for the podium. But due to the pandemic, it had to be held digitally this time around.
The journey begins with employees undergoing mandatory training sessions, both online and through classes. A total of 48 nominees across the four categories are selected regionally after they get top scores in the online exams. To qualify for the marketing award, I needed to achieve certain KPIs (key performance indicators), too.
For the finals, I had to go through a series of timed exams, and the highlight was presenting a case study virtually to a panel of Ferrari's senior executives. The case study was relevant to the times as it was about creating a full customer acquisition journey digitally. The senior executives from Ferrari posed many difficult questions as well, testing my knowledge to the limit.
So, who is more important to the business of Ferrari: the marketing executive or the salesperson?
While the pandemic has accelerated the disruption in the automotive retail industry, encouraging customers to complete the buying journey online without intervention from the salesperson shows that marketers are becoming more relevant. I personally believe that, for emotional products such as a Ferrari car, a salesperson will stay relevant because there are brands that need to be felt. And only humans can deliver that. So, I would say both roles are important. If you'll ask me what the difference is, a salesperson analyzes and talks to other human beings, while a marketer analyzes data and talks to their self.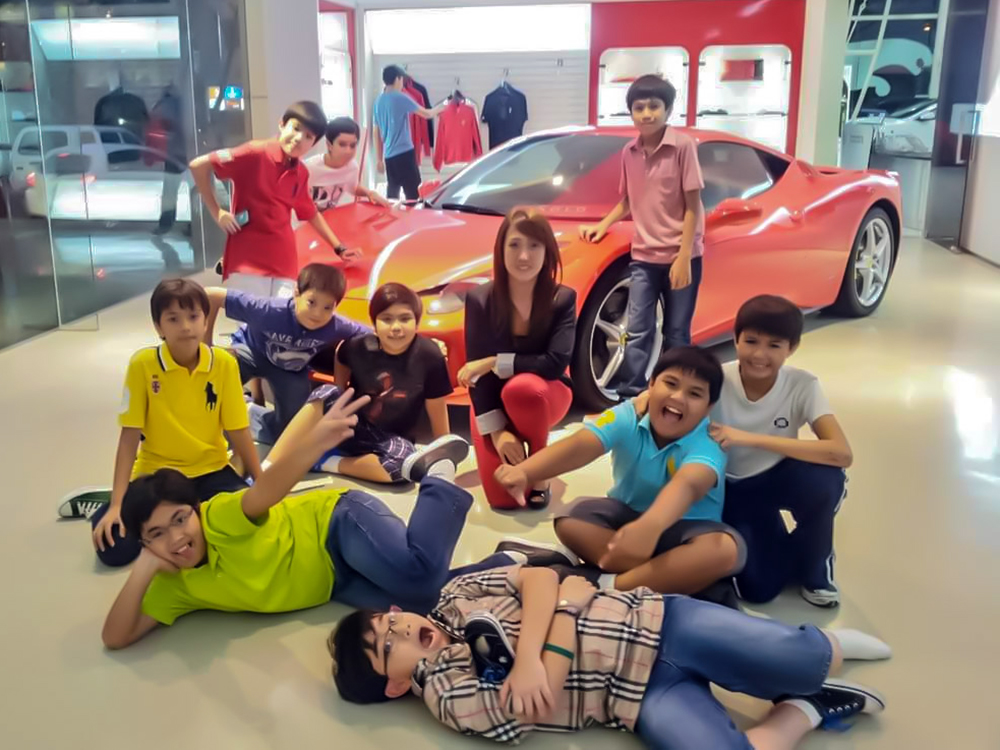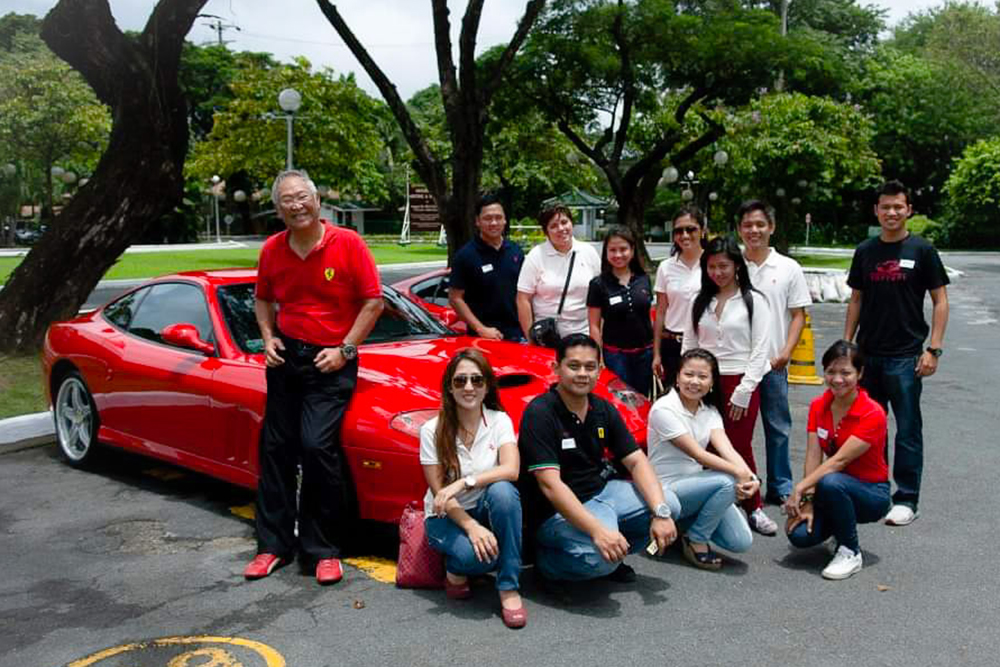 How did you start working for Ferrari?
I joined Autostrada Motore, the official Ferrari dealer in the Philippines, in 2012. I joined Autostrada as sales account manager first, then I got promoted as brand manager after a few months, representing the Prancing Horse as well as another luxury automotive brand. I was responsible for pretty much the whole operations—sales, marketing, admin—and I was in charge of achieving the KPIs and analyzing the dealer composite for the whole company, including after-sales.
What I enjoyed the most there was dealing with prospects—sharing with them the history of the brand and its founder Enzo Ferrari. I also enjoyed closing deals and assisting them to configure their dream car. Being an instrument to fulfill someone's dream brings me joy. I love listening to the stories of my fellow dreamers. I remember one client who used to sell ice in his makeshift kariton, and then later on, he was able to put up his own ice plant. And his business continued to grow. He bought a Ferrari not to show off, but to reward himself for all the hard work that he had done.
I truly believe in this quote from Enzo Ferrari: "The Ferrari is a dream. People dream of owning this special vehicle, and for most people it will remain a dream apart from those lucky few." I would always share this quote with my staff to give them a sense of pride, as well as to use it as a sales pitch to customers.
I learned about the dealership's whole operations voluntarily, and trained all the new staff because I wanted to make sure that I pass to them not just my knowledge but, more importantly, my passion for the brand. I don't believe in hard sell. I believe that if our staff is passionate about the brand, selling will come easy. After all, what we are selling is a dream, not a car.
The Philippine team's hard work paid off, and we won the "Dealer of the Year" award for Ferrari Far East back then.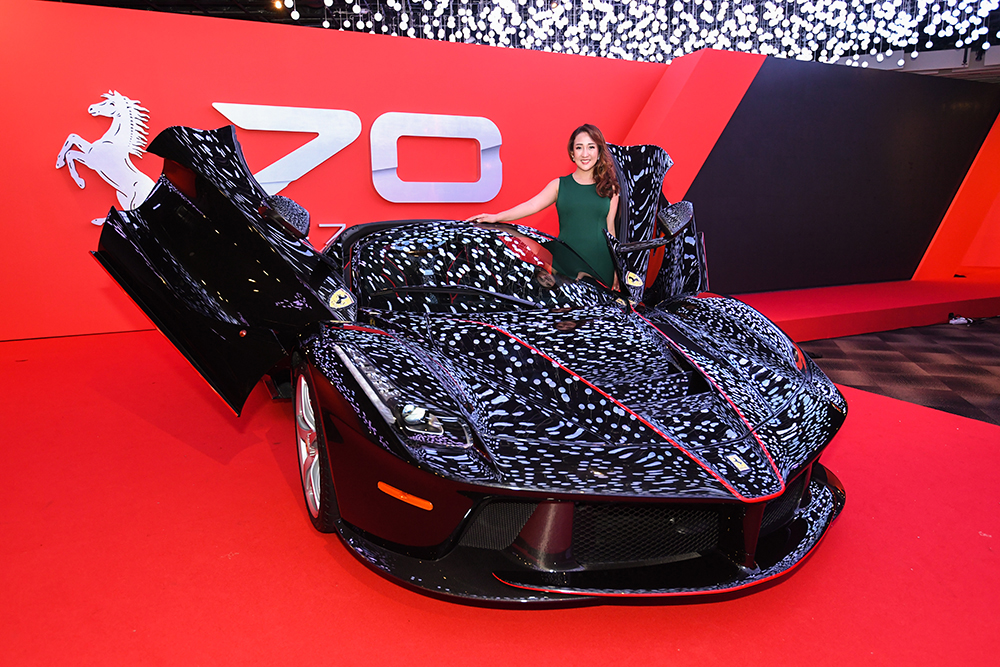 What happened after your Ferrari stint in the Philippines?
I moved to Singapore to join Ital Auto, the official Ferrari dealer here, in 2014. When I joined Ital Auto, I was made responsible for the brand. That includes managing the showroom operation, events, customer relations management, communications, and digital and social media marketing. I have to ensure that the company's commercial needs—such as hitting all the marketing KPIs, customer retention, inactive and ex-customer reactivation, and brand awareness—are met.
I think the best thing I did for the brand in Singapore is to enhance the Ferrari ownership journey. I conducted a thorough analysis of our customer base. I also tried to get to know our customers better by personally meeting them during the monthly meetups so I could curate experiences and gifts that were tailored to their needs. I also reached out to the wives of our customers, and I became very good friends with them.
One project that I am really proud of is Ferrari's 70th Anniversary celebration in Singapore in 2017, where I organized a record-setting parade of 173 Prancing Horses in Singapore. That day, Singapore became Maranello. Ferrari fans were engaged, and they were waving the Ferrari flags along the streets.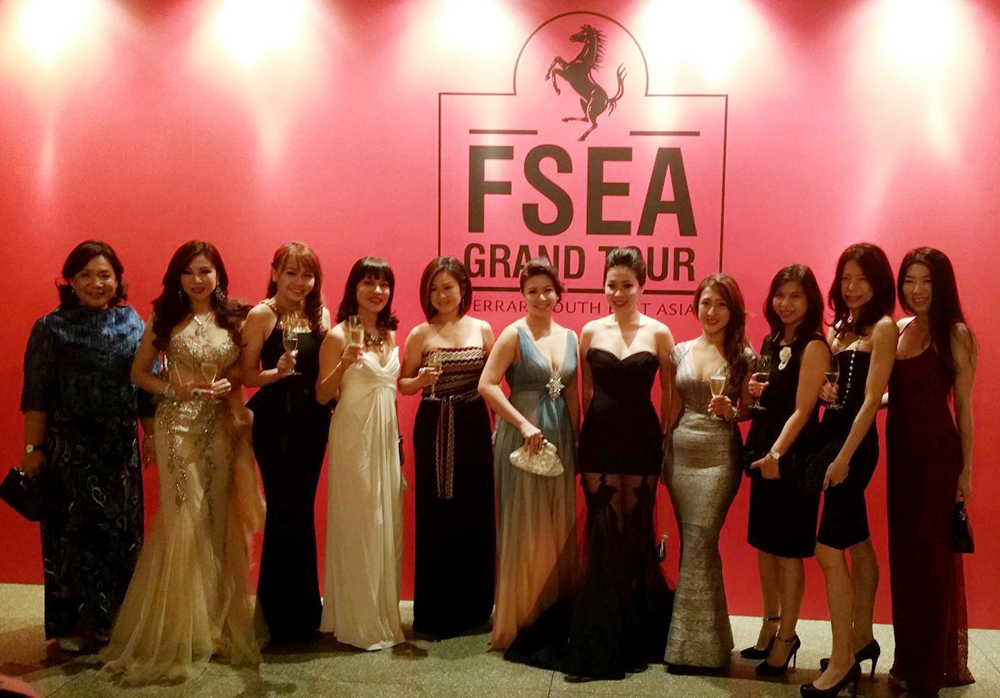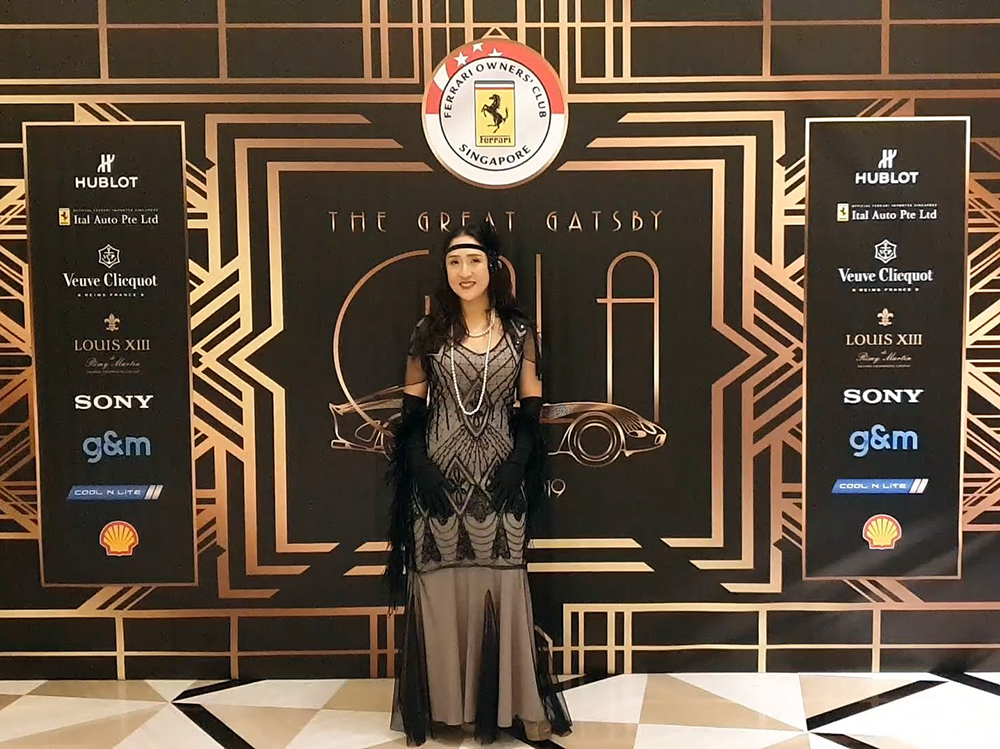 And what inspired you to be passionate about Ferrari?
My passion for Ferrari was not a coincidence—it was fate. After finding out that I was adopted when I was five, I grew up with a lot of fears and insecurities. But at the same time, it became my source of strength. Instead of resenting, I took it as a challenge and motivation. Instead of allowing my fears to drown me, I conquered all my fears. Instead of rebelling, I chose to be a better person. From a young age, I thought very differently. I told myself that someday, I would have to work hard and become successful so I could get the approval of my adoptive and biological families, so that they would eventually be proud of me. Ferrari soon became my refuge, my source of strength.
I had a recurring dream in my youth. In that dream, I was driving up a vertical road, and I never reached the top. I thought that I needed a fast and powerful car. One day, I read a car magazine, and my eyes were fixed on a red sports car. It was the Ferrari 250 GTO. That was how my passion for the brand was sparked.
When I was 16, I moved to Manila to study at the University of Santo Tomas. And in one of the student-organized flea markets, I saw a yellow Ferrari F40 scale model for sale. I knew I had to buy it. That was when my passion for Ferrari scale models and other Ferrari merchandise started, and I never stopped. To date, I have amassed over 200 Ferrari scale models. That same day, I told myself that someday I would work for Ferrari.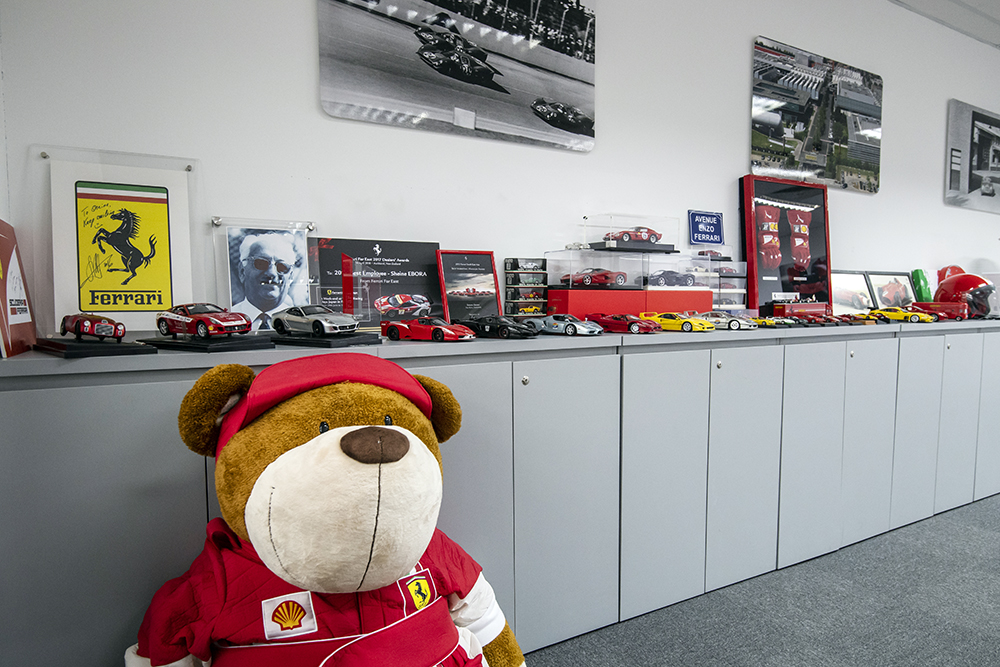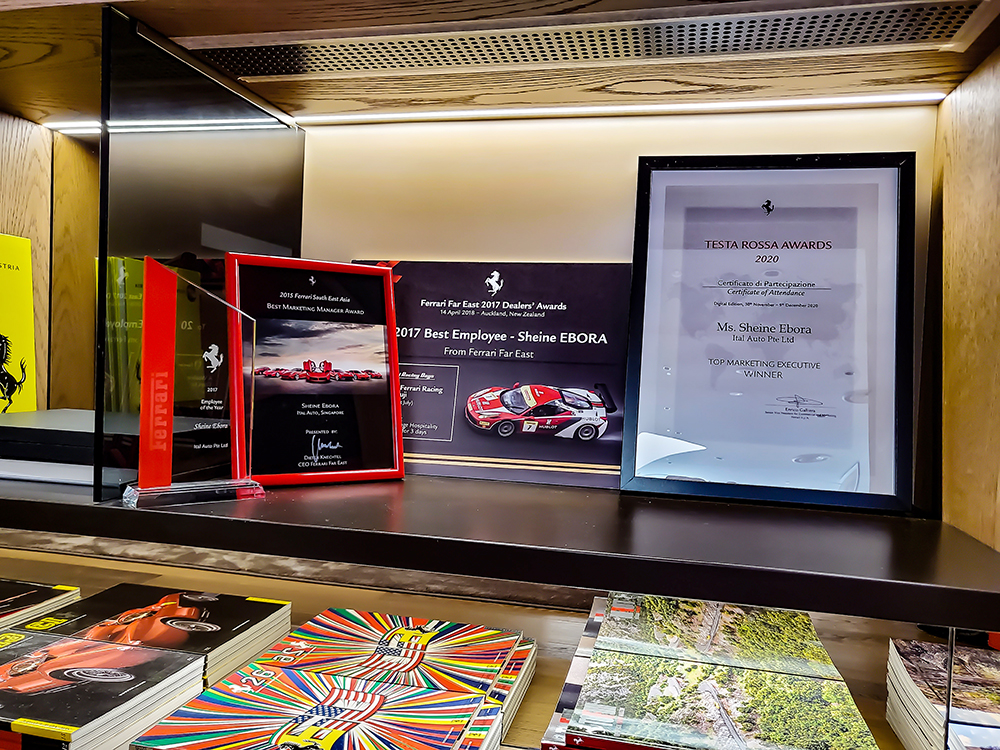 Before getting hired by the Ferrari dealer in the Philippines, how did you get your start in the automotive industry?
My first automotive job was with Universal Motors Corporation as PR and events manager and chief product specialist under Elizabeth Lee. I also joined the Autohub Group as head of marketing and communications for Mini under Willy Tee Ten.
I am fortunate to have been mentored by some of the greatest minds in the Philippine automotive industry. I will not become who I am today if not for them.
How do you think Ferrari should be marketed in the Philippines?
Speaking in general, based on my experience and the many customer analyses that I did, the best way to sell Ferrari is really just to keep the existing customers happy so they will continue the relationship with the brand and refer their family and friends to us. Keeping them happy is not a simple task, though. It entails close coordination of the sales, marketing and after-sales teams, and it requires them to dig deeper and study the profile of each and every customer in order to craft experiences that will resonate with them. That requires a lot of dedication and hard work, and is only possible if you have a team who is willing to do it.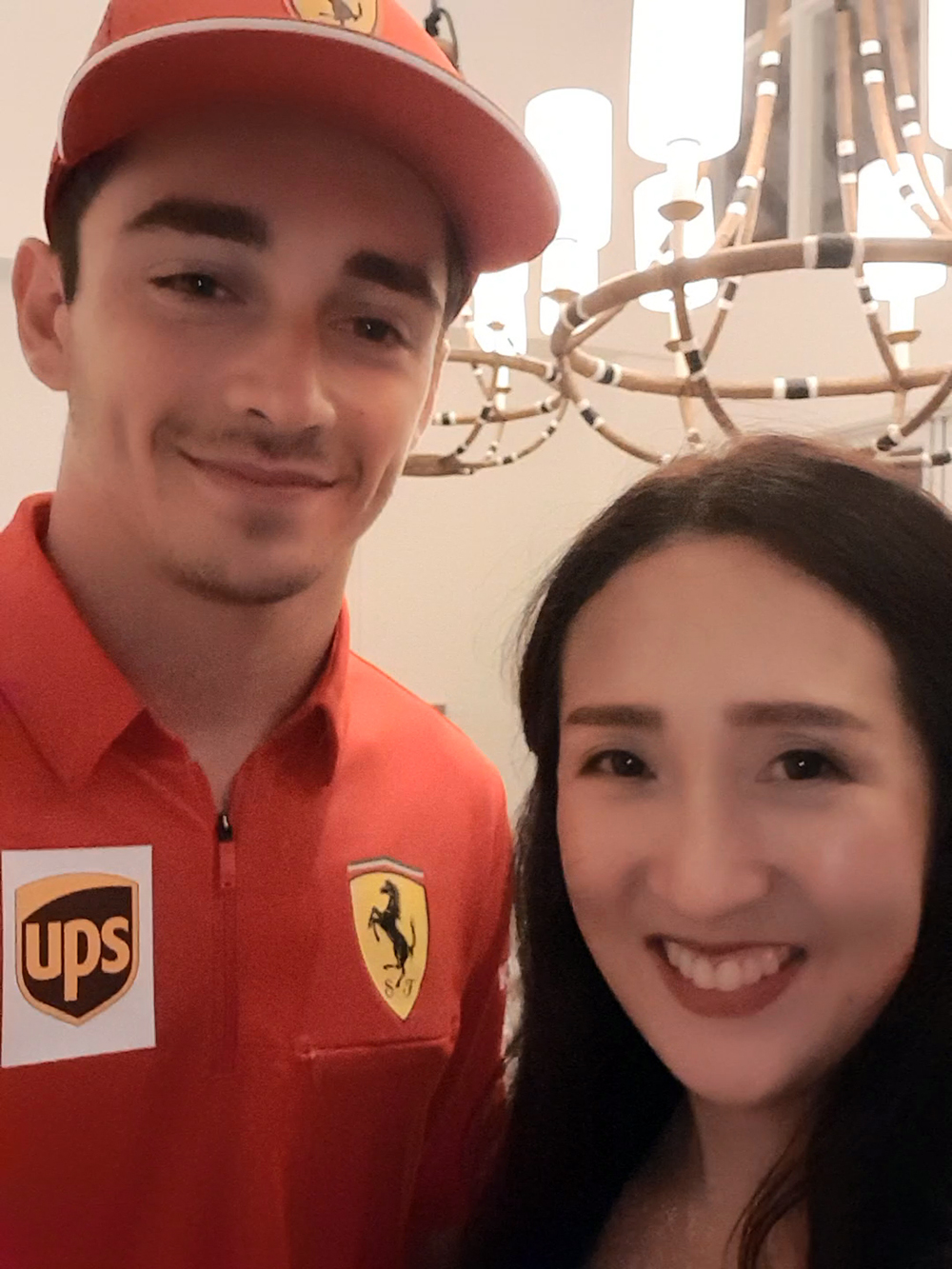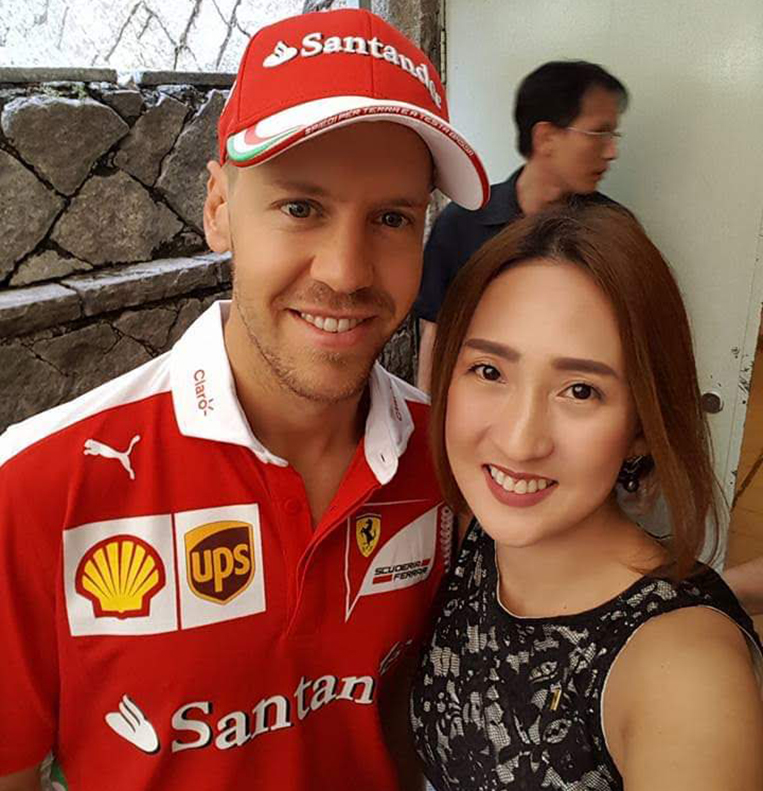 What would you do differently in a challenging time like what we live in now?
I think the real challenge during the pandemic is how I, as a marketer, rethink new ways and channels to engage potential customers given the disruption created by the pandemic. As the market opens up, there's a sense that we might be on the verge of returning to normal. But the reality is, during the months of lockdown and isolation, we are writing a new future. And for us marketers, we need to reimagine marketing and think about what customers and potential customers think, feel, say and do in the next normal. For the Singapore market, we now focus on much smaller and more personalized engagements. It is more tedious, but we are very satisfied with the results.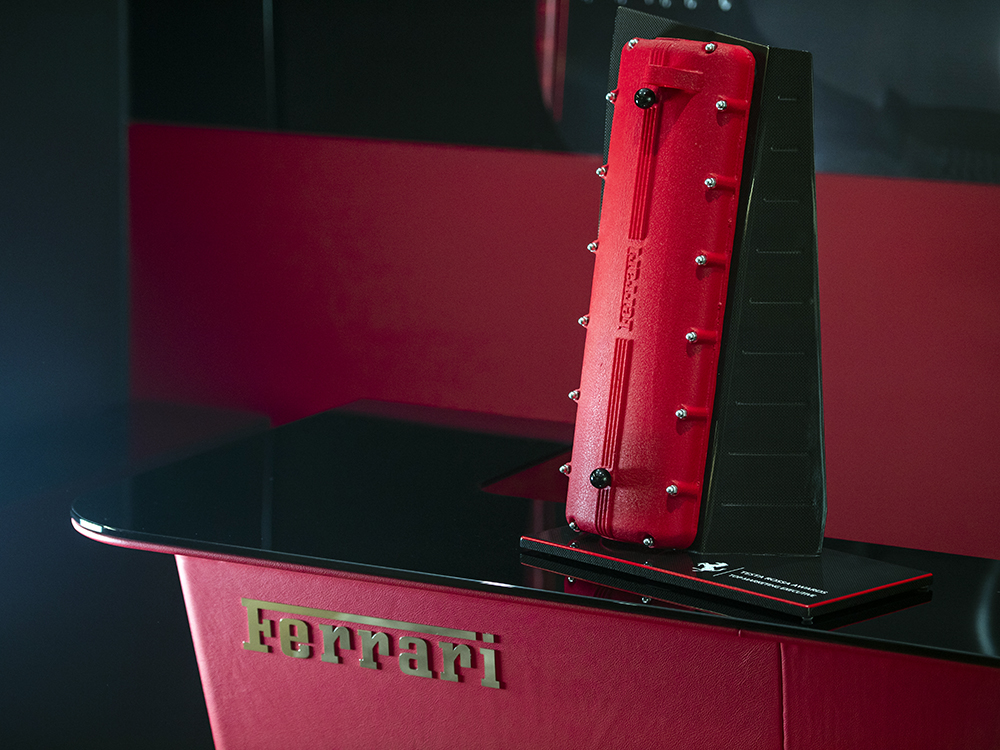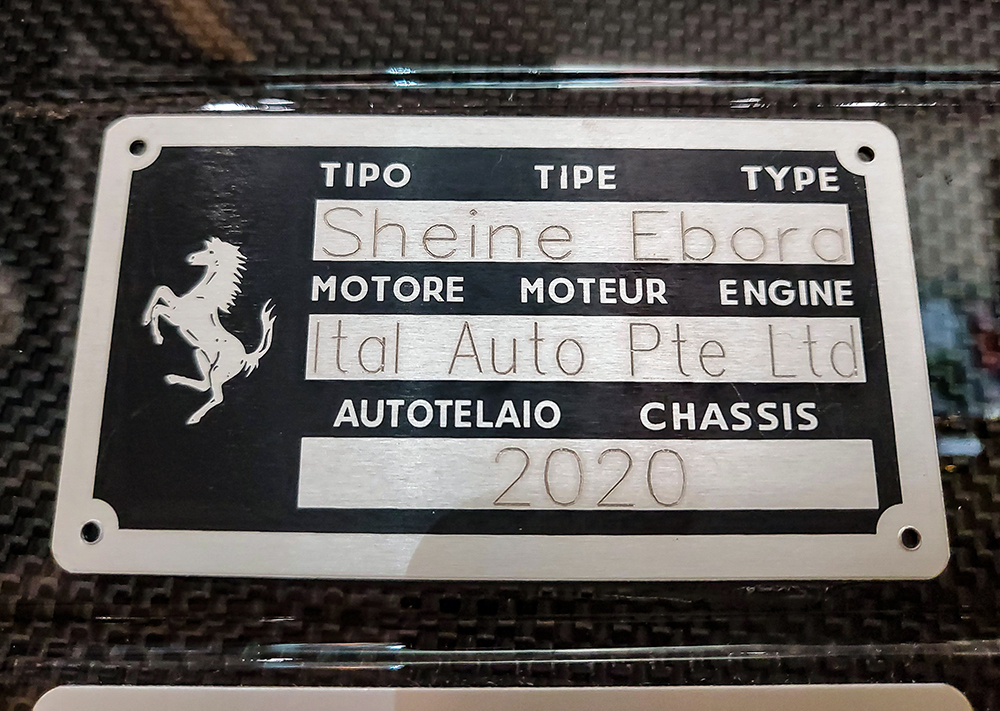 What's next for you? How do you envision yourself in five years?
In my life plan, I have three goals in the next five years. The first is to build a Ferrari scale museum to house the complete collection of all the Prancing Horses produced from 1947 to date. Aside from showcasing the scale models, I also envision it to be a platform for inspiring the younger generation to dream big and pursue their dreams no matter what circumstance they are in, just like Enzo Ferrari and myself.
My second goal is to be able to mentor and inspire young people through my story.
My third goal is to be the best wife to my husband, and to be the best mother to my two-year-old son.
How about owning a certain red sports car?
Of course, my long-term goal is to drive my own Ferrari.