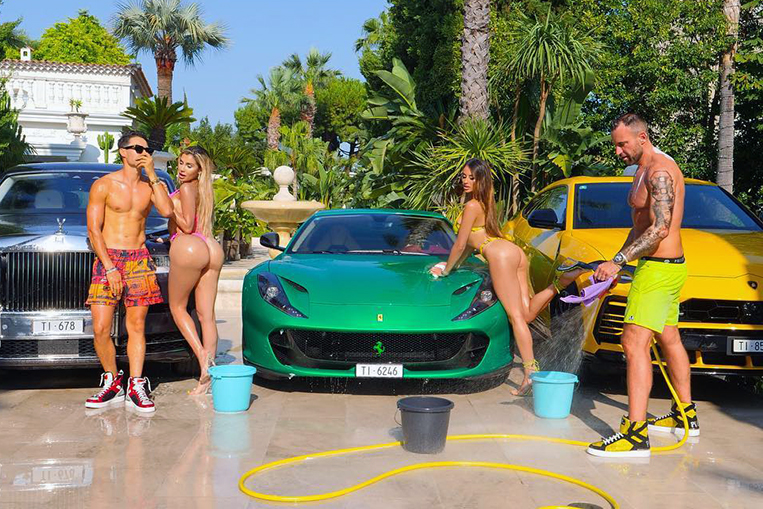 We live in times where bling is king and supercars are often used by individuals and companies to project a certain kind of lifestyle. Just think of all the music videos and Instagram posts by celebrities, wannabes and businesses that prominently feature exotic wheels as part of the look-at-me-I'm-so-rich image. One man, however, seems to have gone over the top with the use of sports cars as props, at least as far as Ferrari is concerned. The man in question is German fashion designer Philipp Plein, who recently just received a legal letter from the Maranello-based automaker requesting him to stop using its cars to promote his products and lifestyle.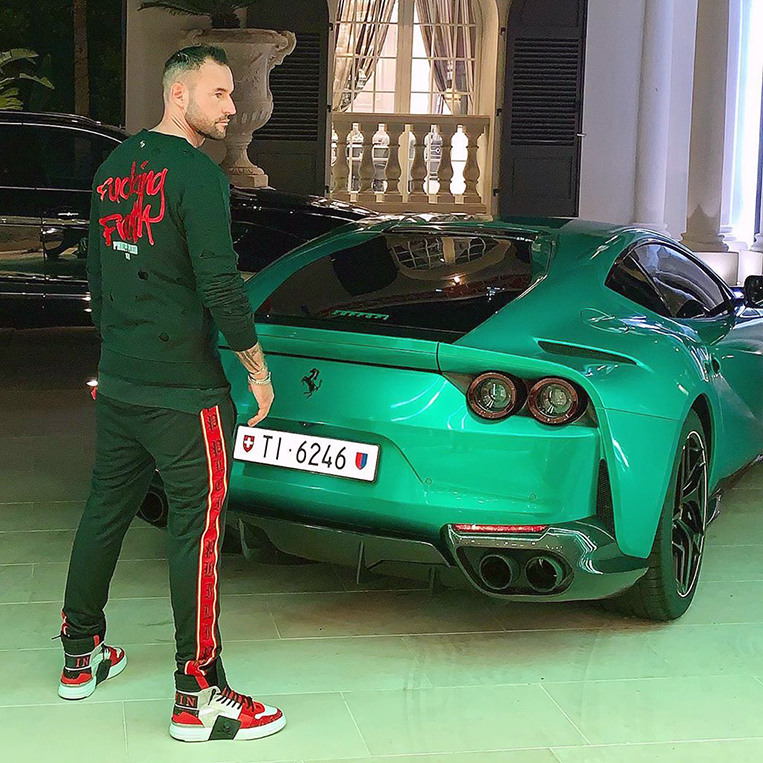 In case you've never heard of Plein, the 41-year-old German is flogging seriously expensive fashion that's popular with the nouveau riche and other people who often seem to have more money than sense under his Philipp Plein and Billionaire Couture labels. It's the kind of stuff where a pair of trainers or jeans can set you back $800 (P41,000) or $3,000 (P155,000). He collaborated with tuner Mansory earlier this year to create the G63 Star Trooper, a Mercedes-Benz G-Class so ugly we won't show a picture of it here. His often ghastly-looking and totally over-the-top designs go down a storm with his target audience, however, and Plein, who is entirely self-made, has enjoyed great commercial success in recent years.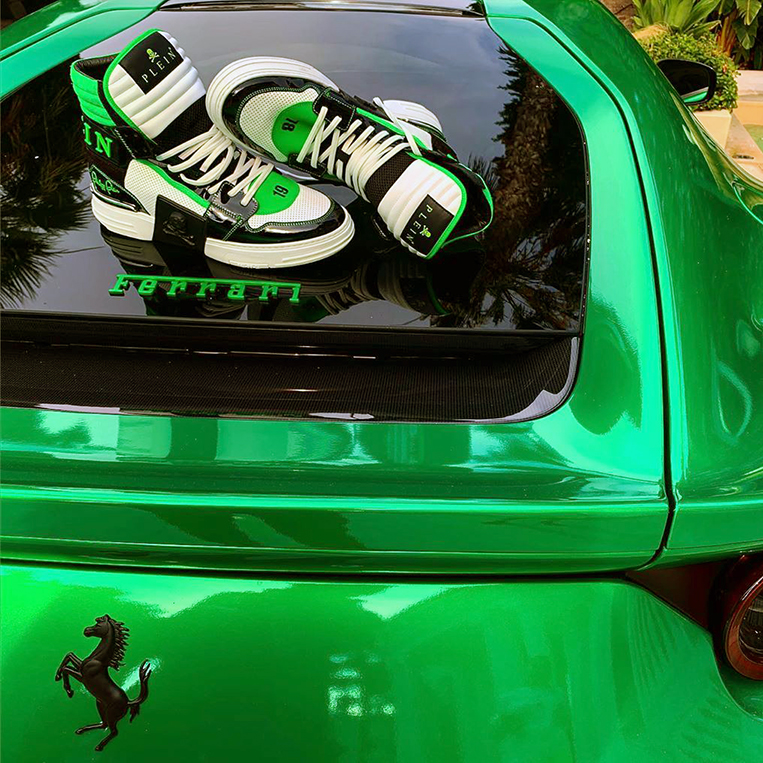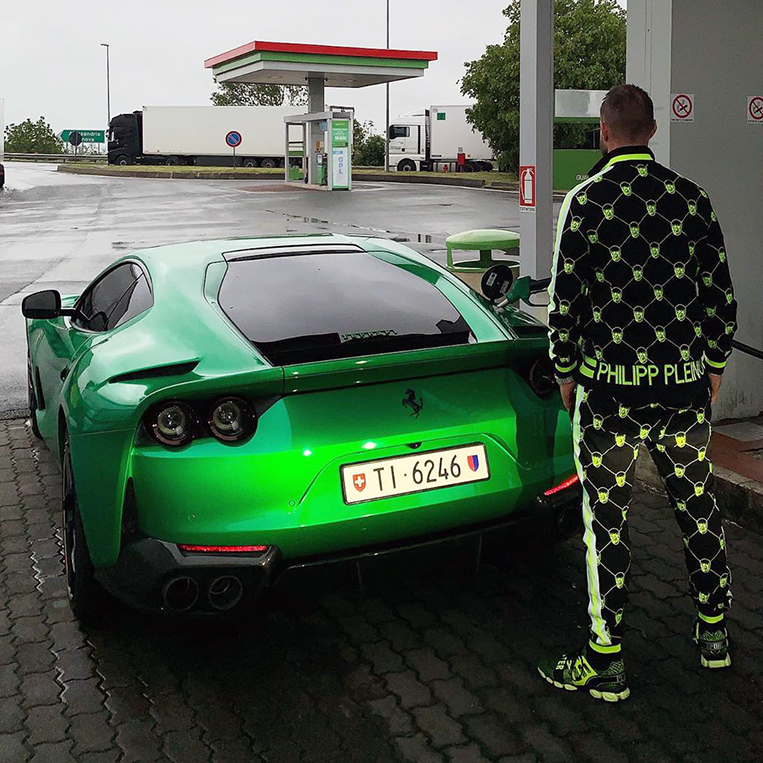 The entrepreneurial purveyor of overpriced posh clothing has spent some of his hard-earned dosh on supercars, which he's only too happy to use as backdrops for his Instagram account. Among them is a loud-green Ferrari 812 Superfast, one its Italian manufacturer would rather not see associated with the kind of lifestyle Plein is espousing. In a cease-and-desist letter sent to the designer—which he posted on Instagram for all to see—Ferrari's lawyers are making it clear that the firm is not amused. The legal eagles are alleging that by placing his merchandise next to a Prancing Horse, Plein is unlawfully appropriating the Ferrari brand (and image) for marketing purposes. Ferrari is also pointing out that the often sexually charged imagery posted by the subject is apparently "totally inconsistent with Ferrari's brand perception," and that it doesn't like to see its cars used as props in such a "distasteful" setting.
Ferrari has countless licensing agreements for all sorts of products with third parties, and all of them paid a lot of money to use its iconic name and logo
The letter gave Plein 48 hours to remove the images from social media, and while it does seem odd for the company to go after a reasonably famous person in this way, there are certainly some valid commercial reasons for the petition. Ferrari has countless licensing agreements for all sorts of products with third parties, ranging from shoes and toys to perfumes and watches. All of them paid a lot of money to use the most iconic name and logo in the automotive industry, which the firm is now trying to protect from people it considers to be freeloaders. In one of the disputed images, Plein placed some sneakers next to the Ferrari logo on his 812, and it's easy to see how this could be perceived as an endorsement by Ferrari when no such partnership exists.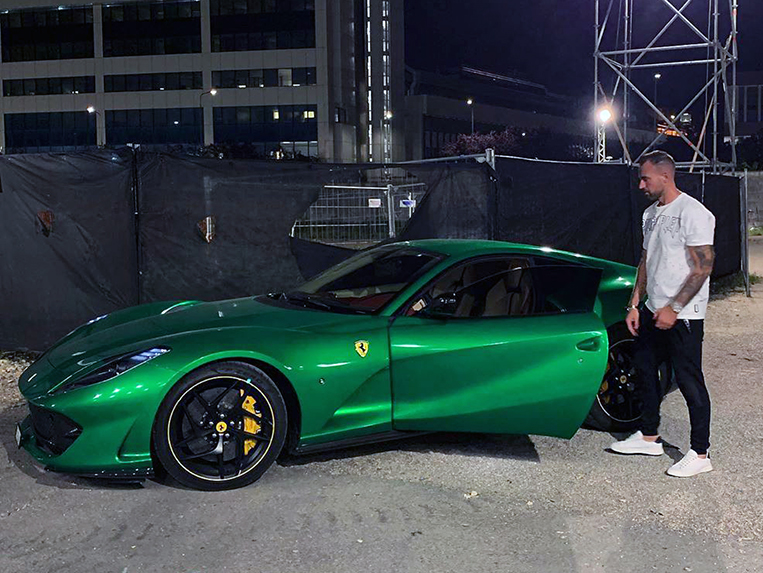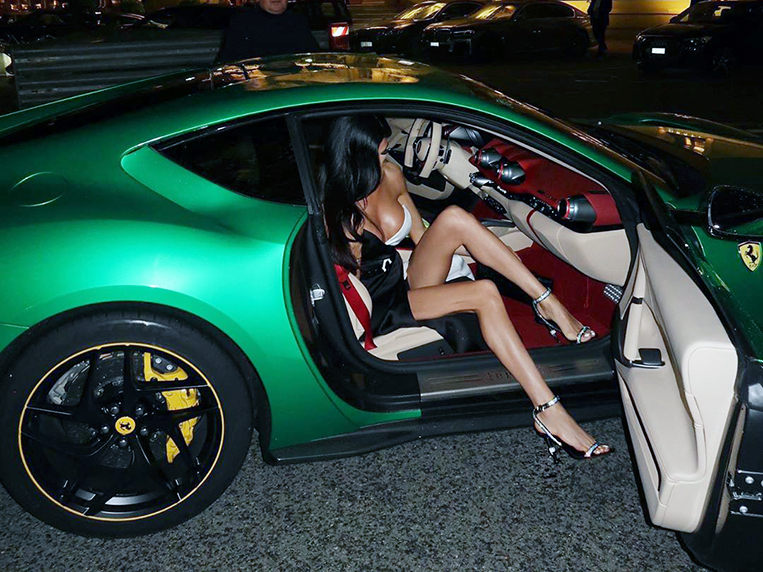 If Ferrari is really concerned about scantily clad women posing next to its cars appears debatable, but Plein doesn't seem to be too fussed either way. In an Instagram post following the letter, he is targeting none other than Ferrari CEO Louis C. Camilleri himself by reposting what some might call questionable allegations concerning the latter's private life. Not exactly a very mature thing to do, and probably not too smart either, seeing as the Italians have enough cash in the bank to send an army of lawyers after him. It is the kind of behavior that fits in well with the self-styled bad boy image Plein appears to be enjoying. And as the old saying goes: All publicity is good publicity. Let's hope he also makes a nice suit he can wear to court.