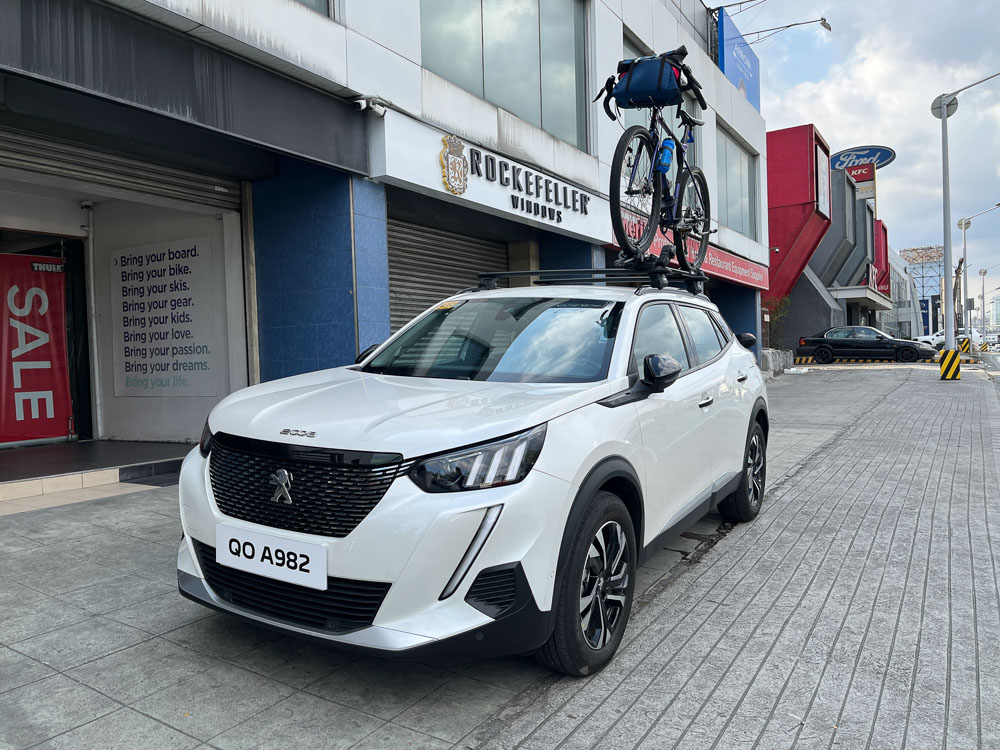 Although I've been bike-commuting for nearly a year now, there are still places that are inaccessible by bicycle alone. Clark is a nice place to go cycling, but since it's around 100km away from me, I don't have a choice other than to drive a car and take the expressways to get there.
However, mine doesn't have a rack, so I can't bring a bike with me when I'm with another passenger. That's why I was excited when I was given the chance to test-drive a Peugeot 2008 equipped with a Thule bike rack.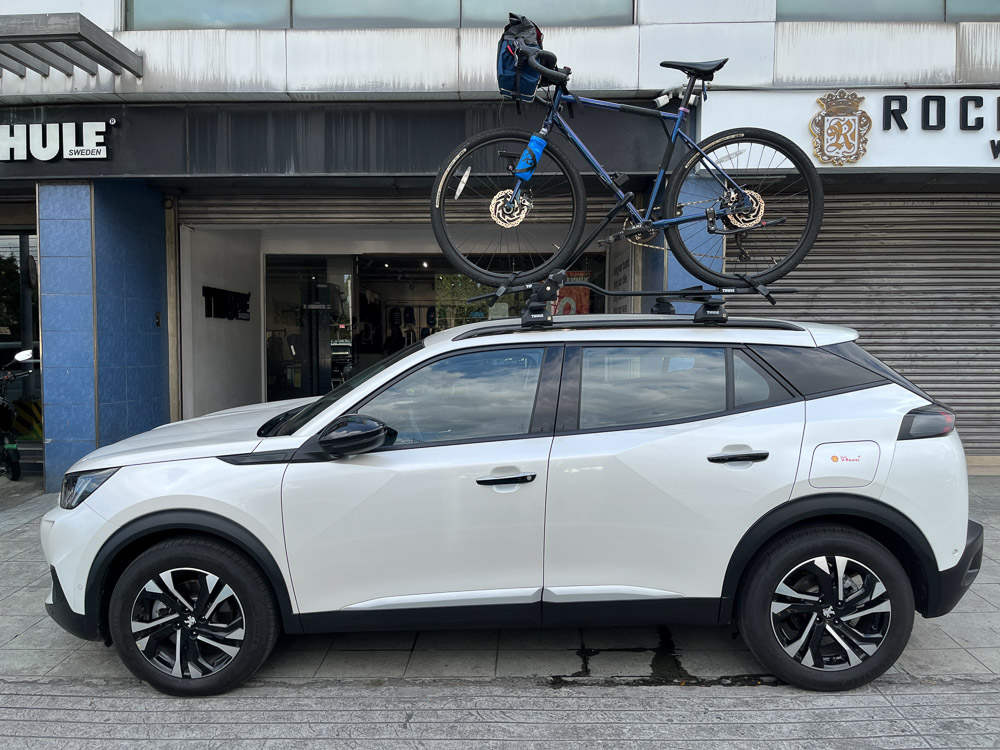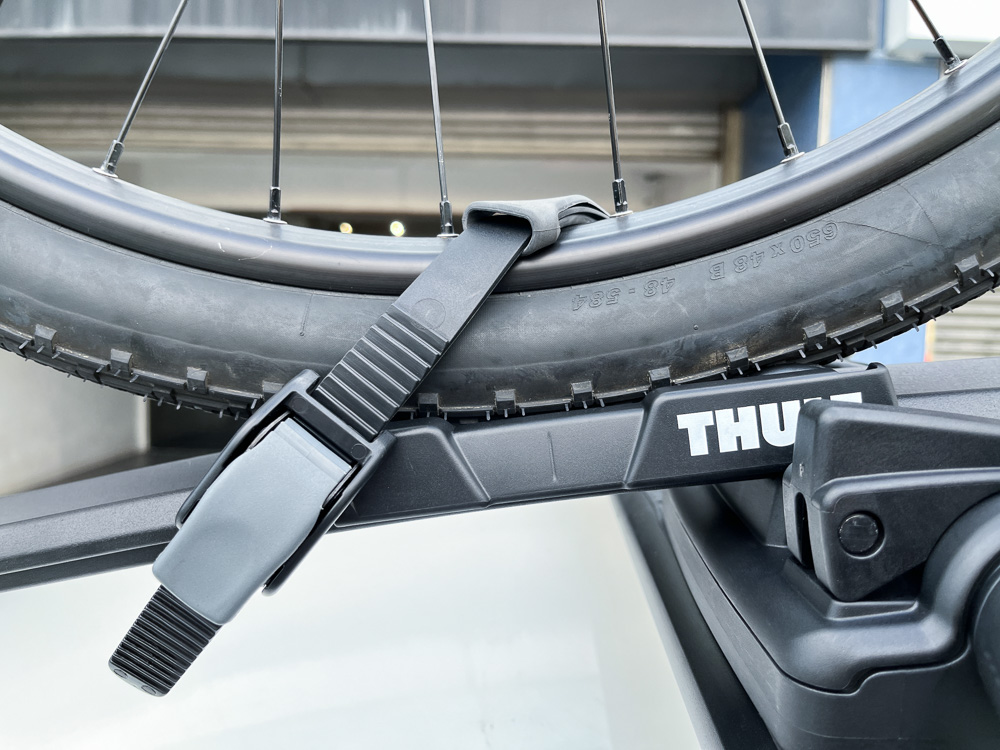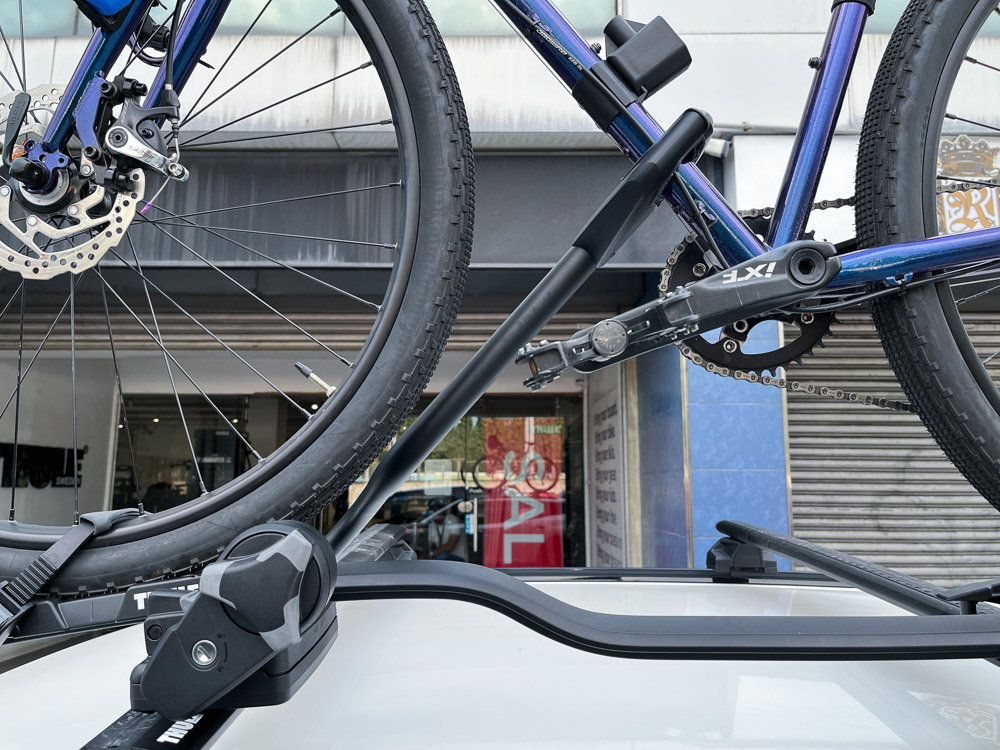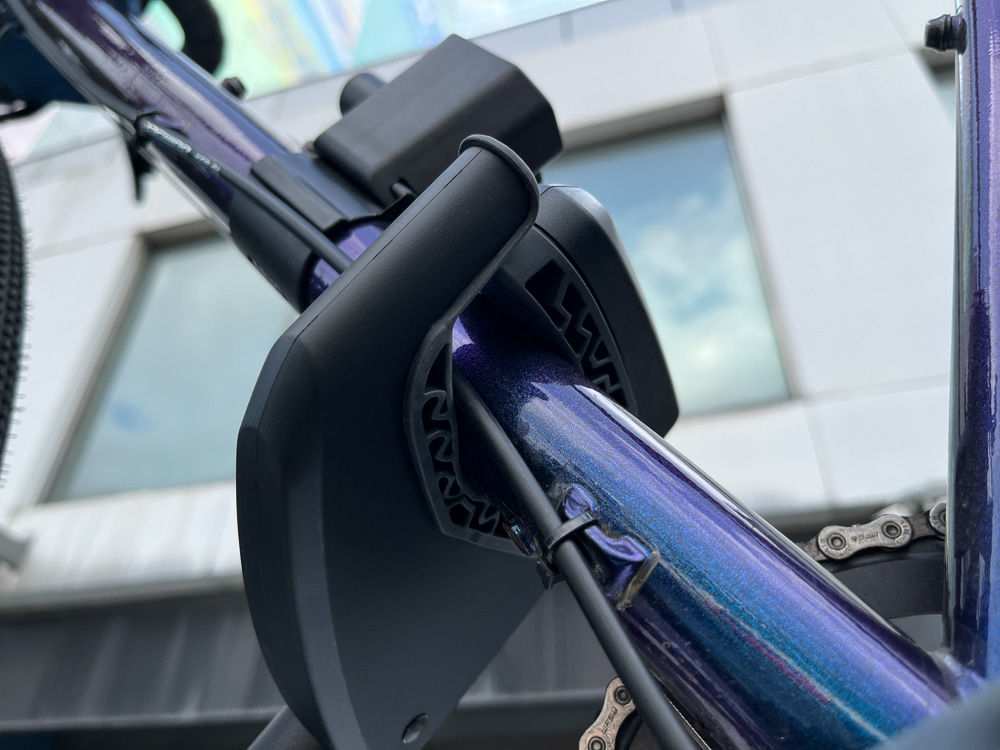 Peugeot isn't the first thing that comes to mind when I think of European car brands. But I do have childhood memories of it because of the 206 rally car. And with the 2008 being a sporty crossover aimed at people with active lifestyles, I was curious how I'd find the vehicle.
But I was anxious when I learned that my precious bike would be mounted on the roof. Aside from the increased drag, it meant I had to be very careful with the vertical clearance, especially at tollgates.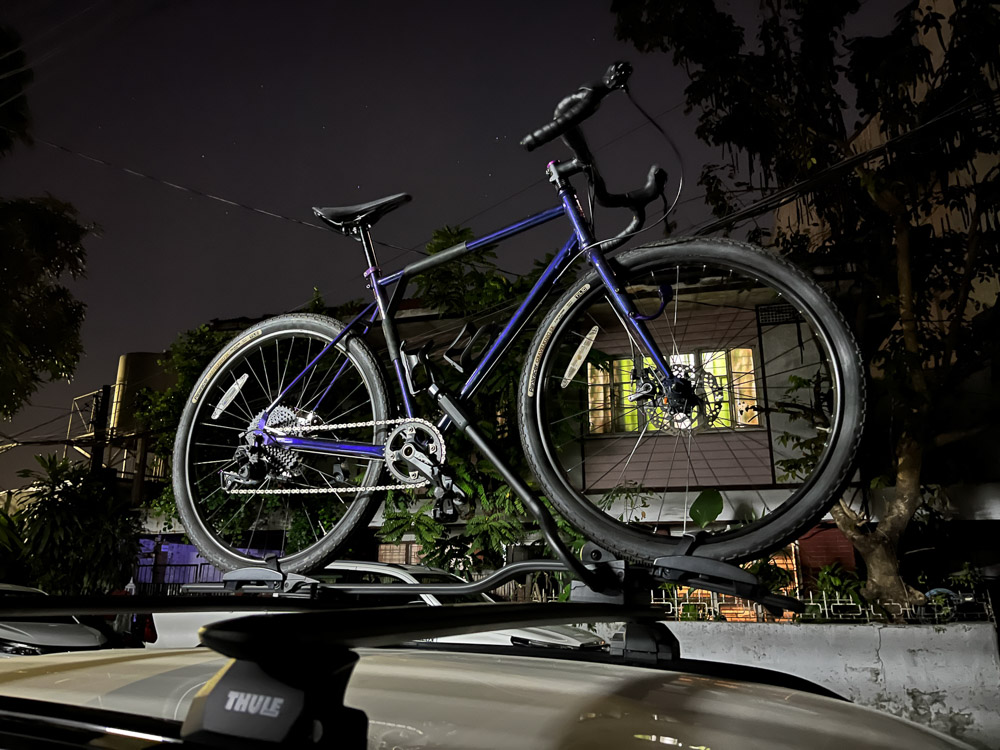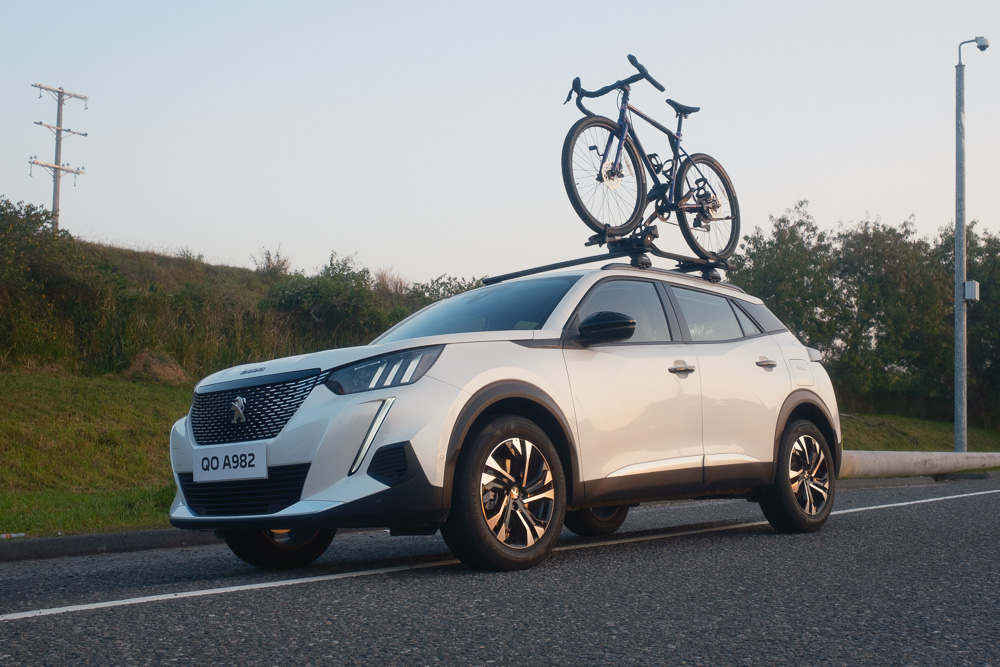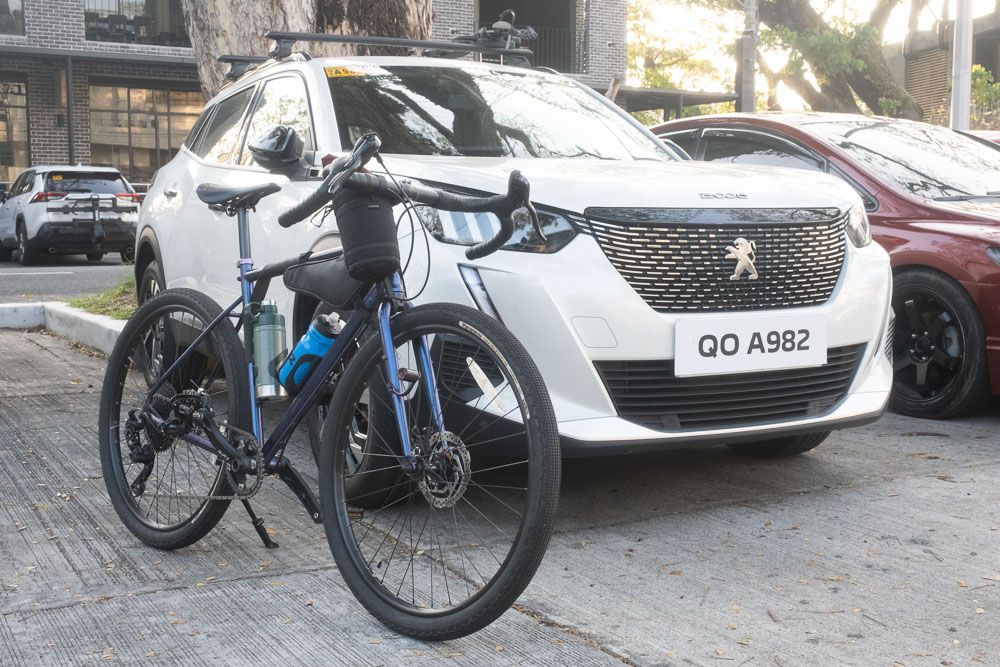 The Thule Pro Ride rack was pretty simple once it was installed. The bike is secured by a clamping arm with straps to prevent the wheels from wiggling around. The real challenge is getting my 15kg steel gravel bike on top of the car, which is why I had to bring a stable step ladder.
Actually, there was no need for all of this as I was going by myself, and I could have just folded the rear seats to put the bike inside. But I wanted to know what it was like driving with one mounted on a rack.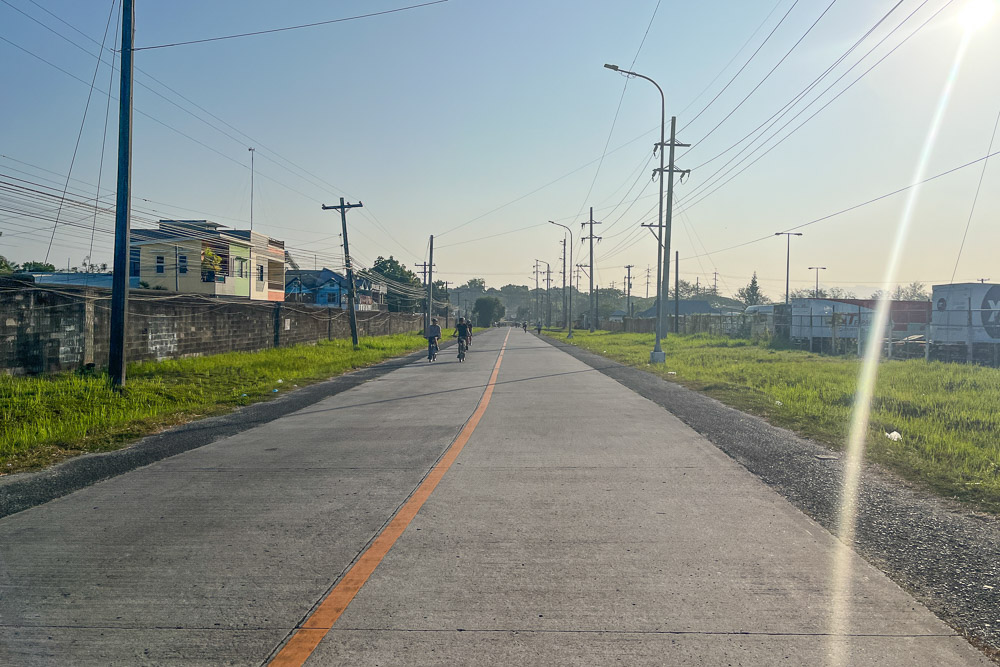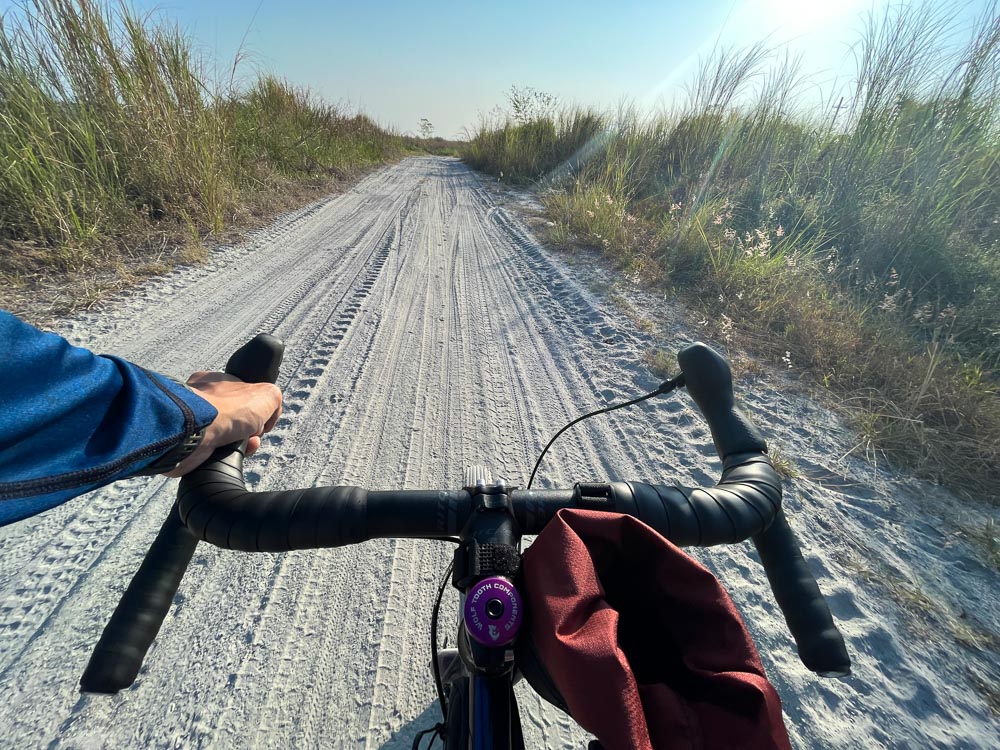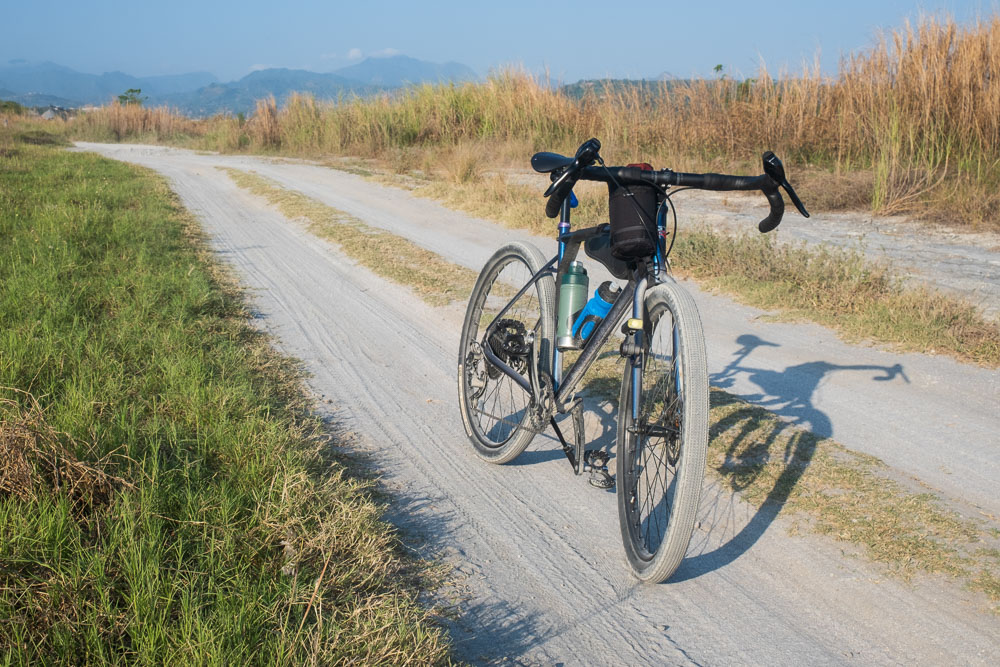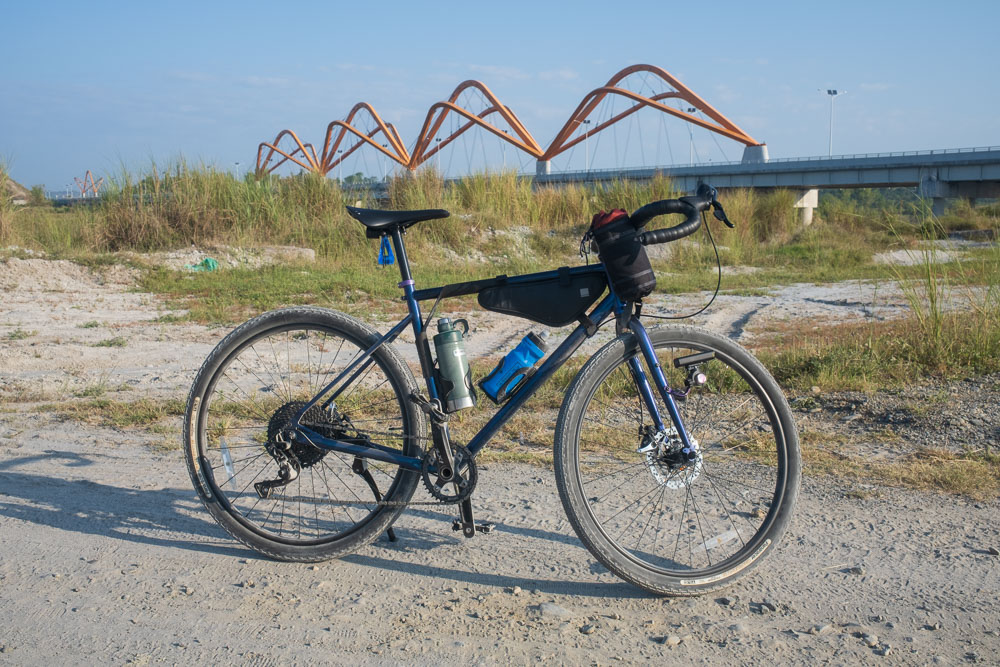 As far as my itinerary was concerned, I didn't have any concrete plans. I just wanted to arrive by sunrise to minimize the time spent in the afternoon heat. It turns out the Philippine Cycling Festival was going to be held on the same weekend along with a gravel race. So there was something for me to check out after my ride.
The course was accessible on the navigational app Komoot, and because it was held on public roads, I didn't have to join the race on Sunday. My plan was to wake up at 4am on Saturday, try to get to Clark by sunrise, bike through the race course, and check out the festival before driving home.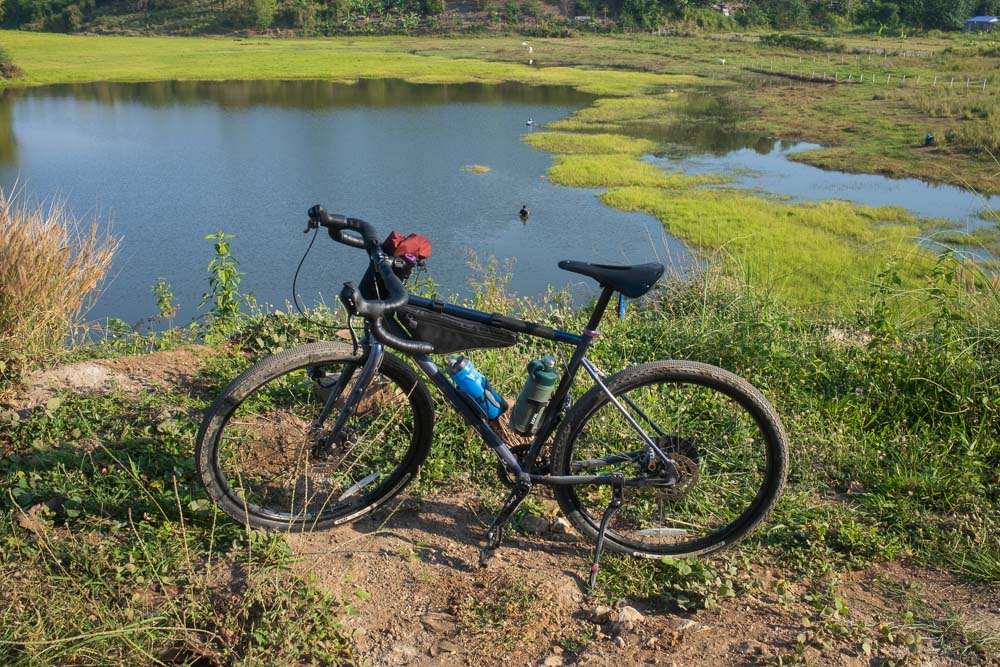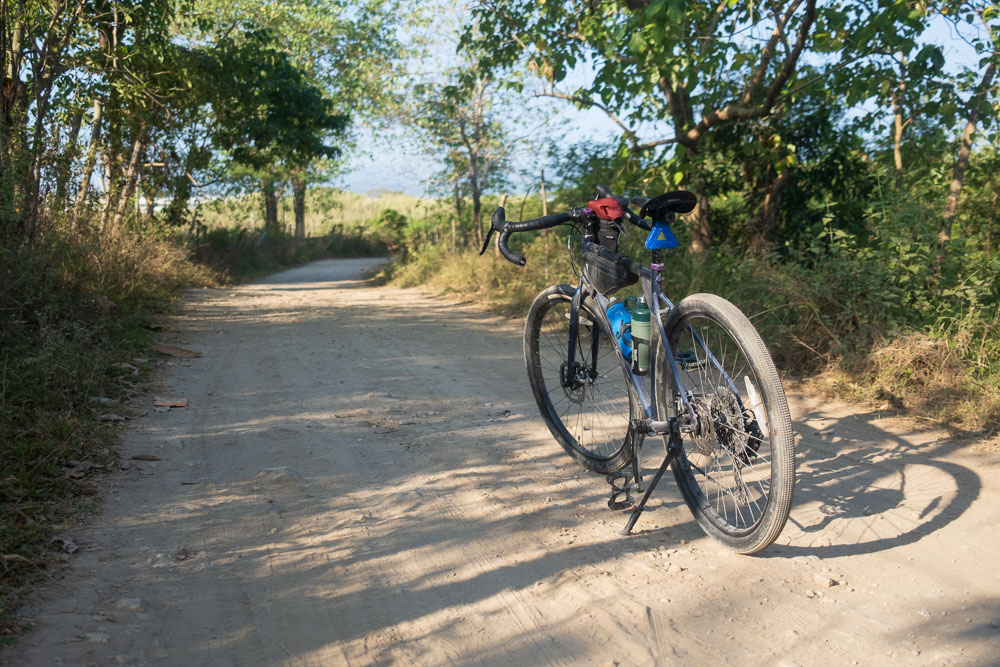 Coming from a simple Toyota Wigo, I learned a lot during my brief time with the Peugeot 2008. The first thing that caught my eye was the aggressive styling, seeing the sharp-looking headlights from the front.
When it comes to automobiles, I'm relatively easy to please. All I need is working aircon and a music player, and I'm good. The 2008 goes beyond that with leather seats, fancy buttons, and 3D gauges.
However, the interface of the infotainment system is messy. And the scroll wheel on the steering wheel doesn't work smoothly, so going through music tracks was inconvenient.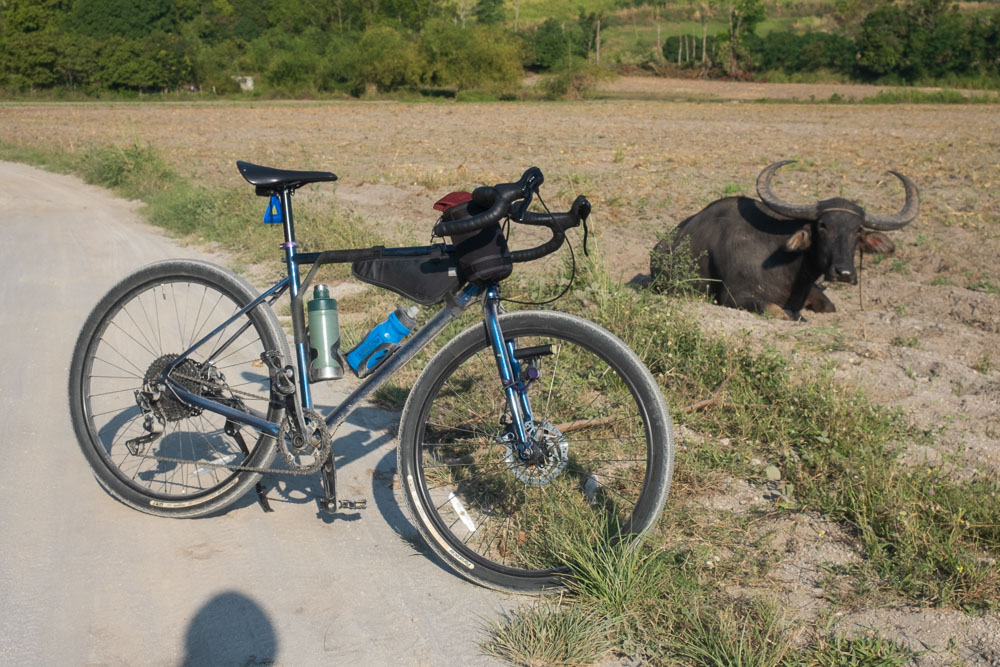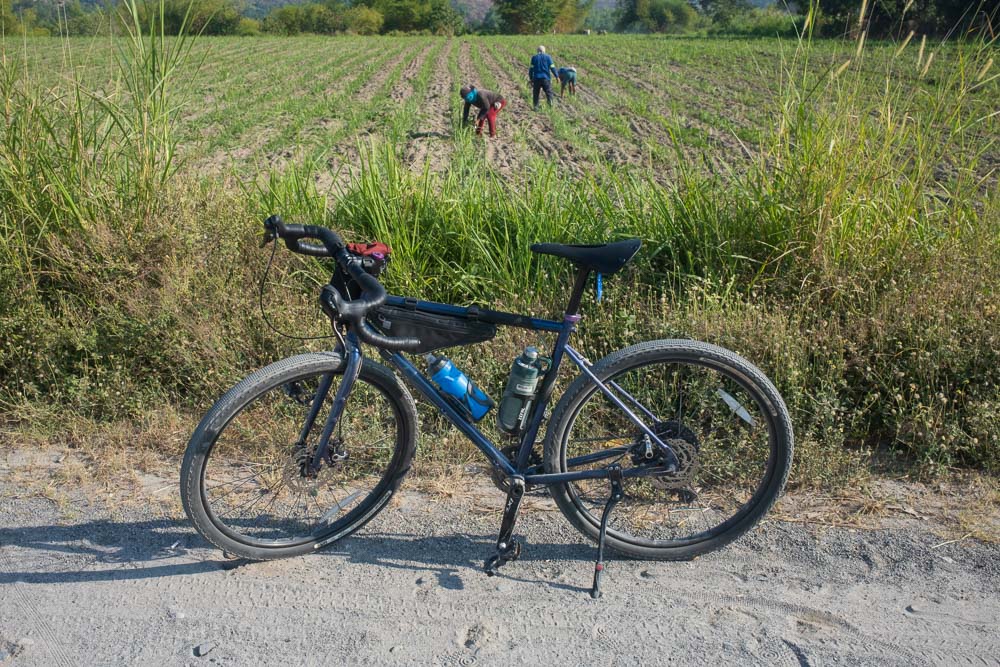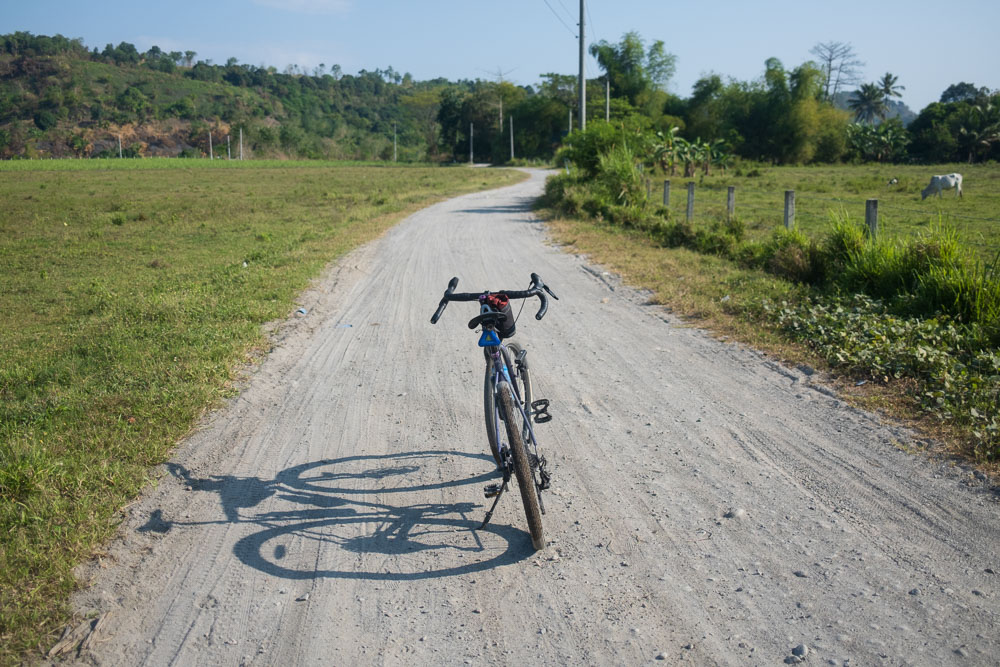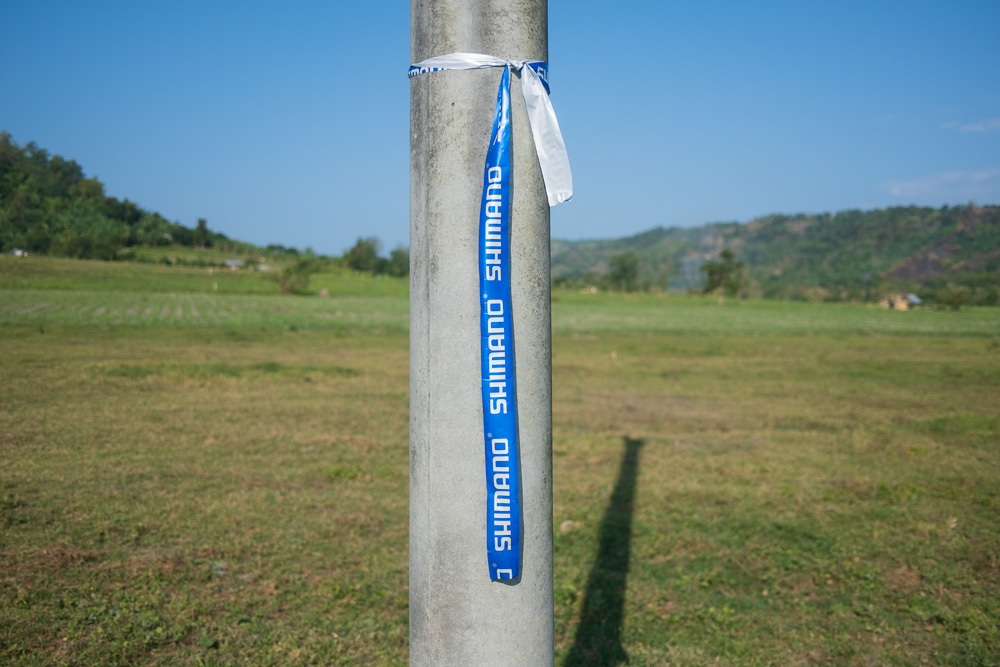 Though more comfortable, it is also harder to drive because of the size. It is larger than my hatchback and it also sits higher, so I saw less of the road. Yes, there are driver aids, but they only serve as a complement to safe and responsible habits, not as a replacement.
The 1.2-liter three-cylinder engine produced enough power, so I wasn't lacking on the expressways. But considering that NLEX was supposed to be a fast-flowing road, it was still congested with traffic. It wasn't any safer, too, with some cars weaving from lane to lane to get ahead, only to get stuck when the flow slowed down.
In spite of the bicycle on top, I didn't notice anything different with the car's behavior. The only weight I felt was the anxiety over whether my bike was still there or not. That's why I felt relieved whenever I saw its shadow while in transit.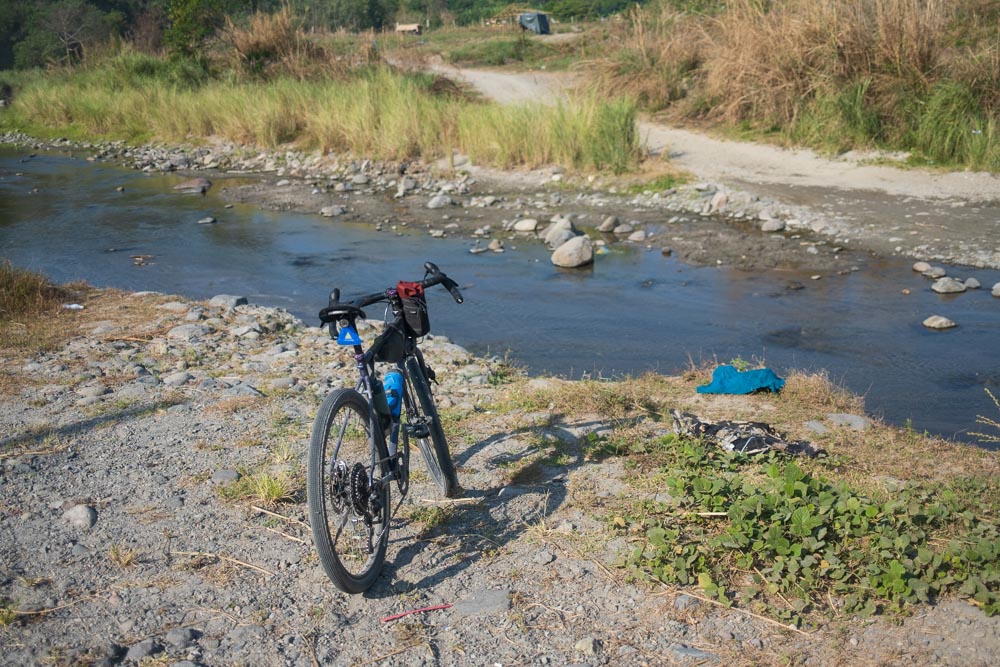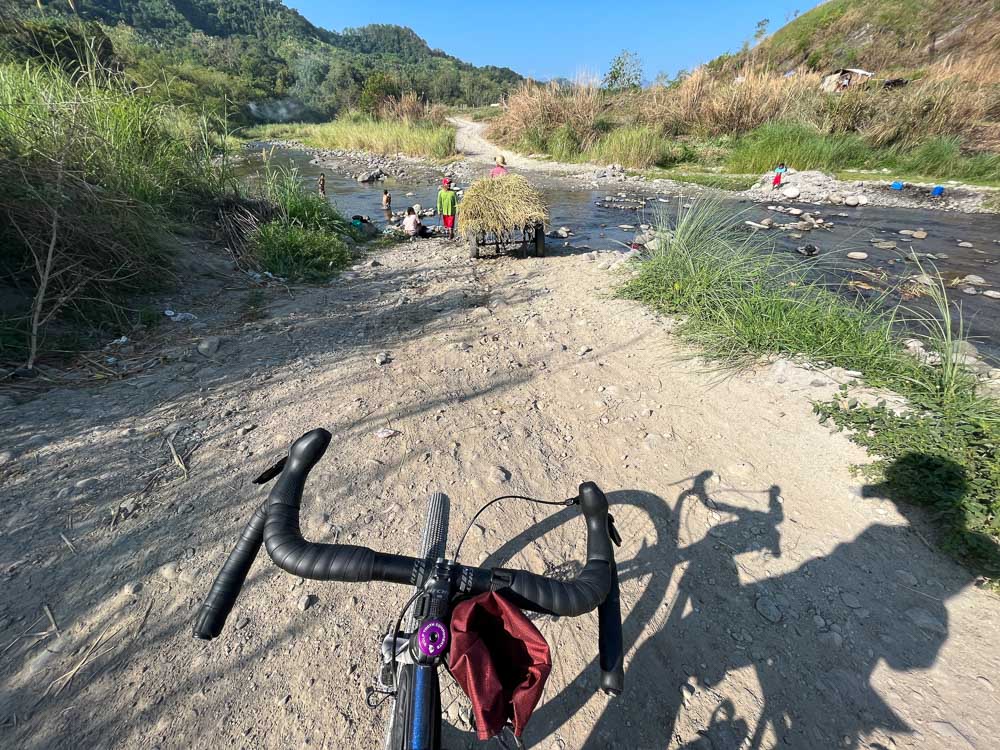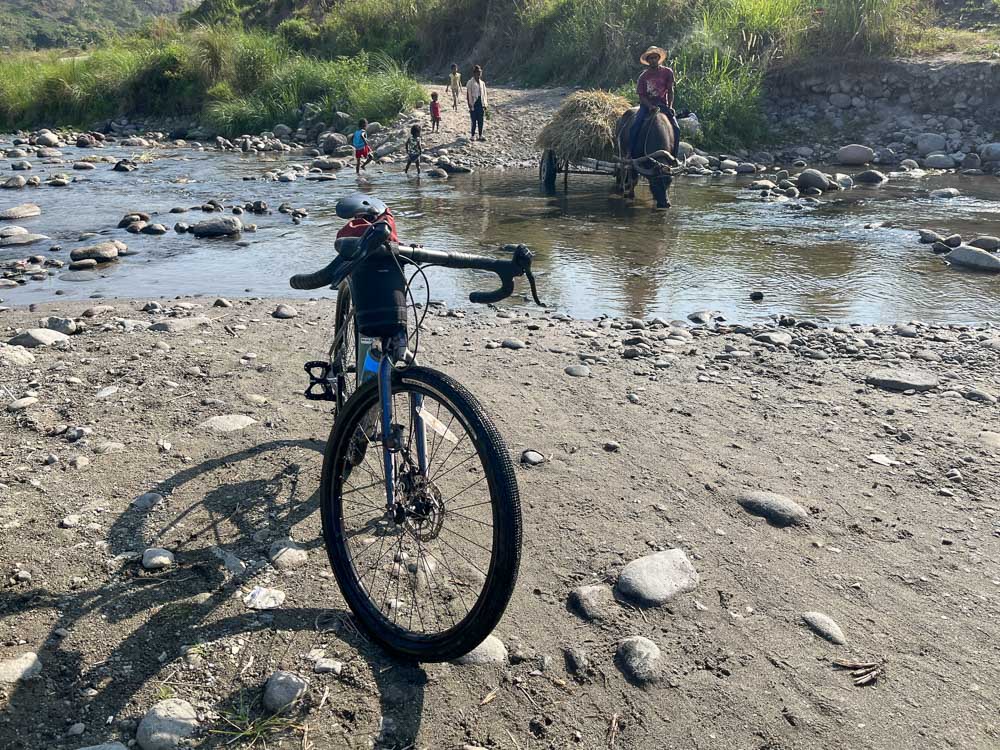 After arriving in Clark and parking the car, I didn't waste any more time and rode off on my bicycle. It felt liberating cycling on a wide, open road. In Metro Manila, my average speed is around 15km/h with all the traffic, stoplights, and obstacles. Without these, I was able to reach a steady pace of 24km/h.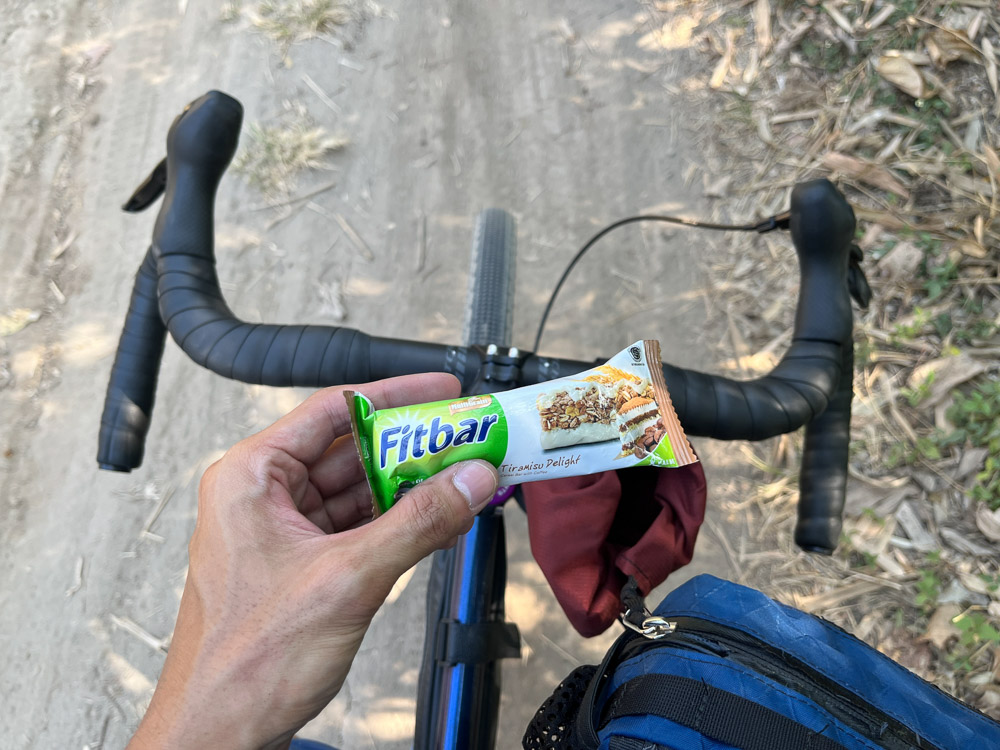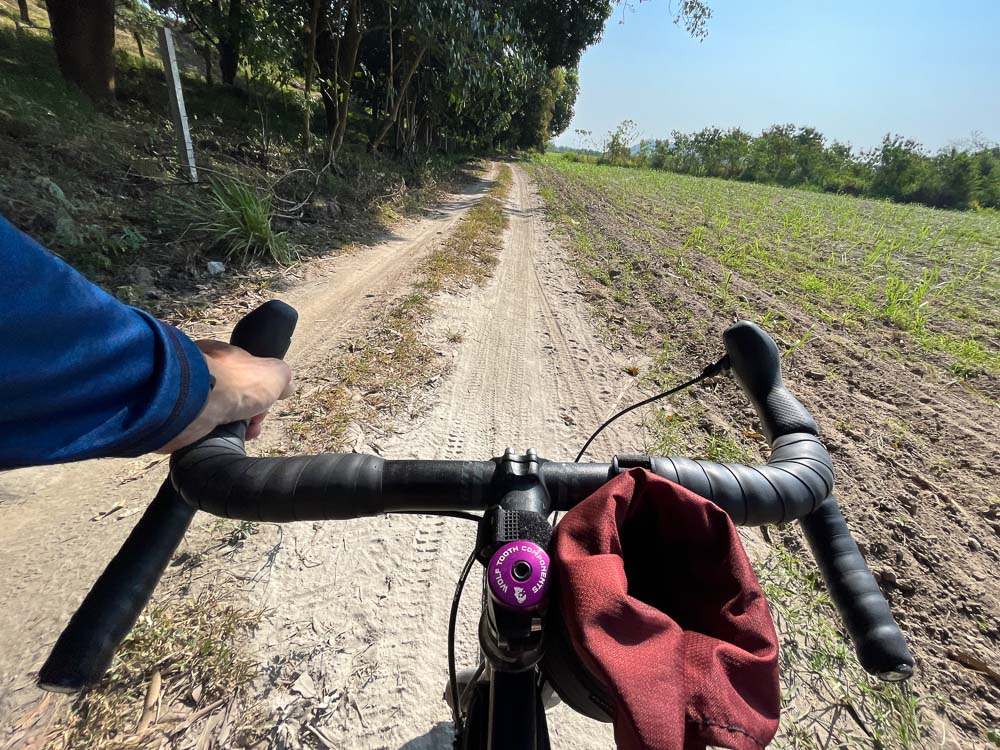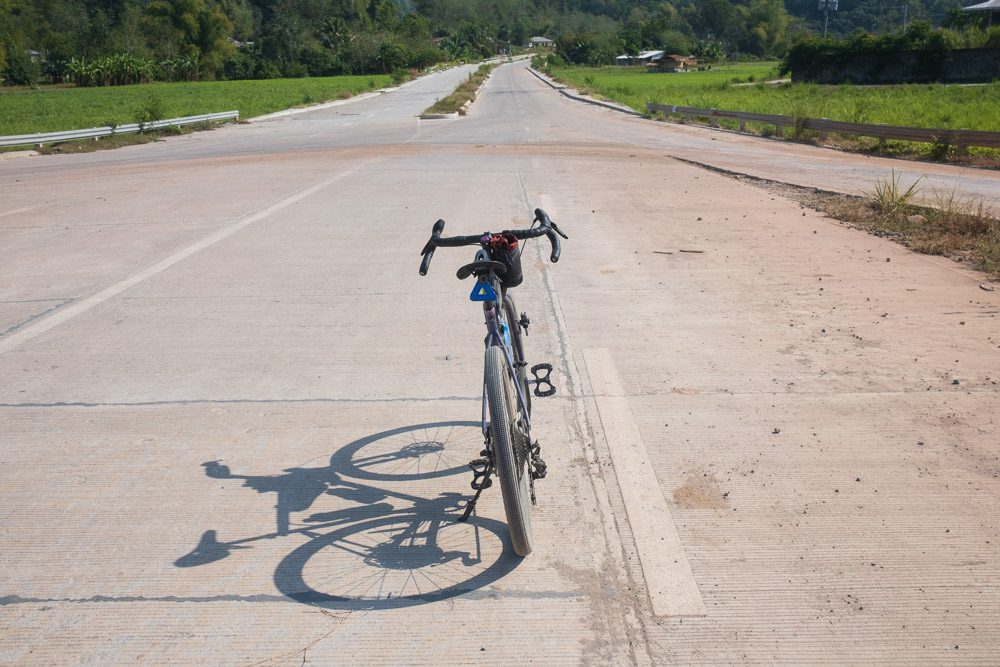 The course spanned 80km traversing a variety of terrains including paved roads, fine gravel, double-track trails, and construction sites. There was even one "shallow" stream crossing that got my shoes drenched.
Going through these was fun yet challenging. My technical skills as a cyclist were challenged, and my understanding of my gravel bike was deepened. It felt like playing an open-world game such as Forza Horizon with Clark and the surrounding areas being one big playground.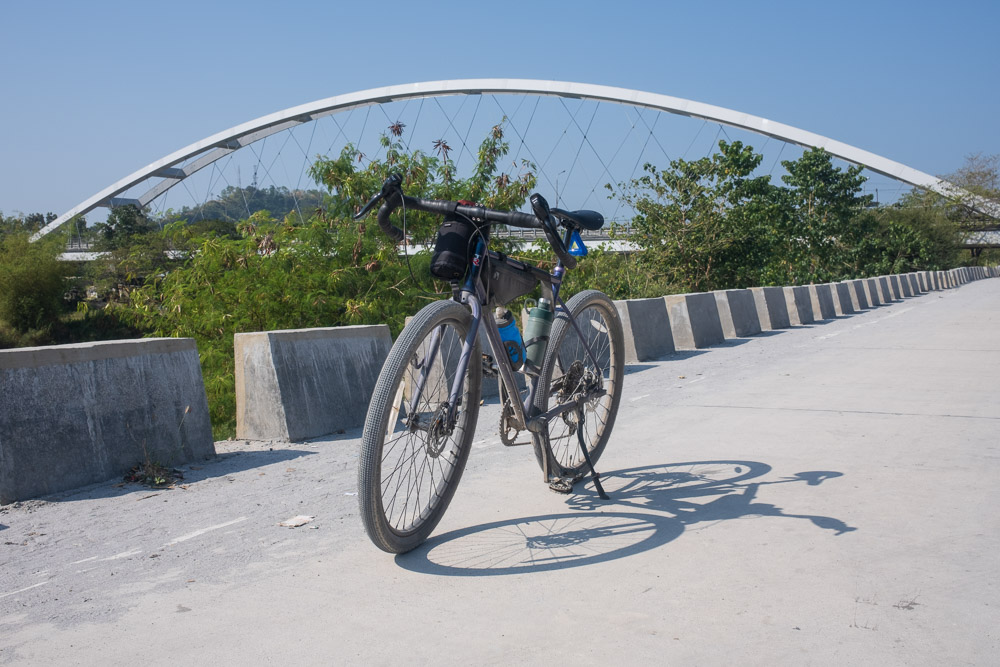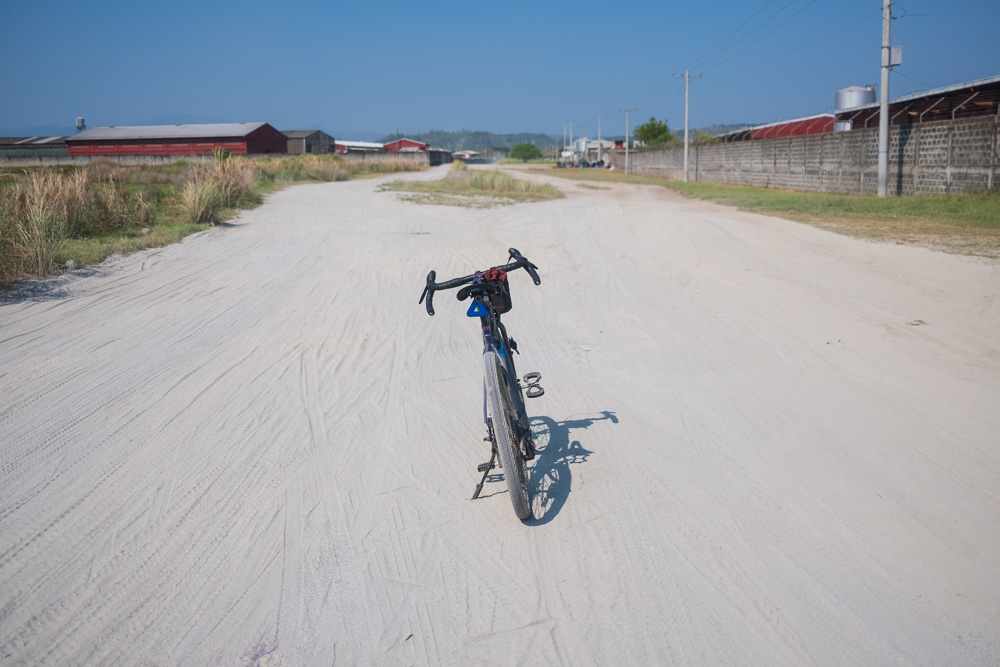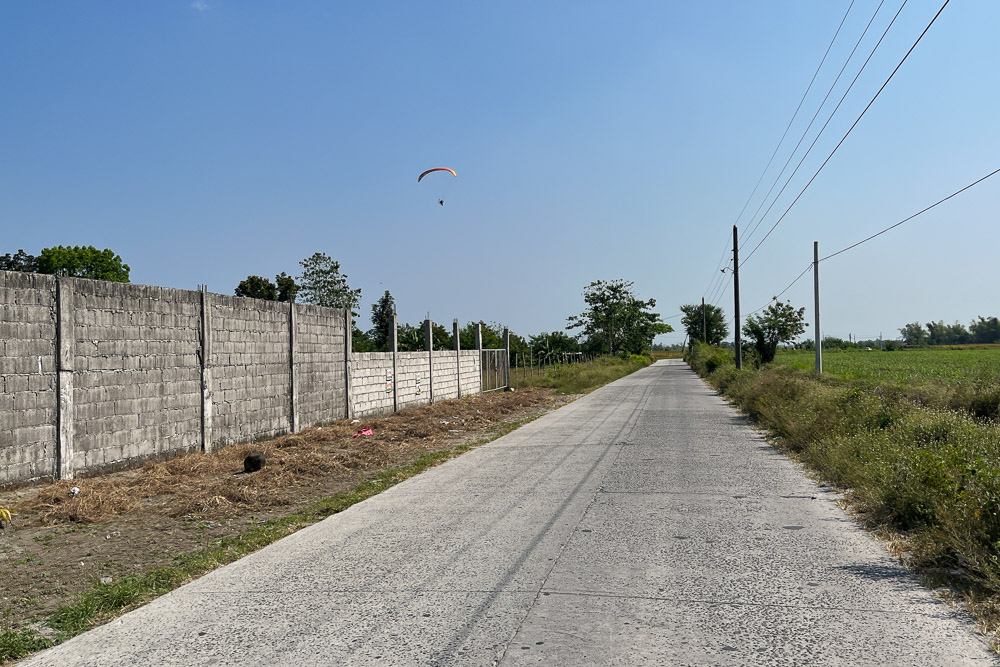 It wasn't all pleasant, though. At the halfway point heading toward New Clark City, the heat and the exhaustion got to me, and I found myself out of energy and running out of water. The access road felt like a highway to hell, being an endless, barren stretch going up to nowhere.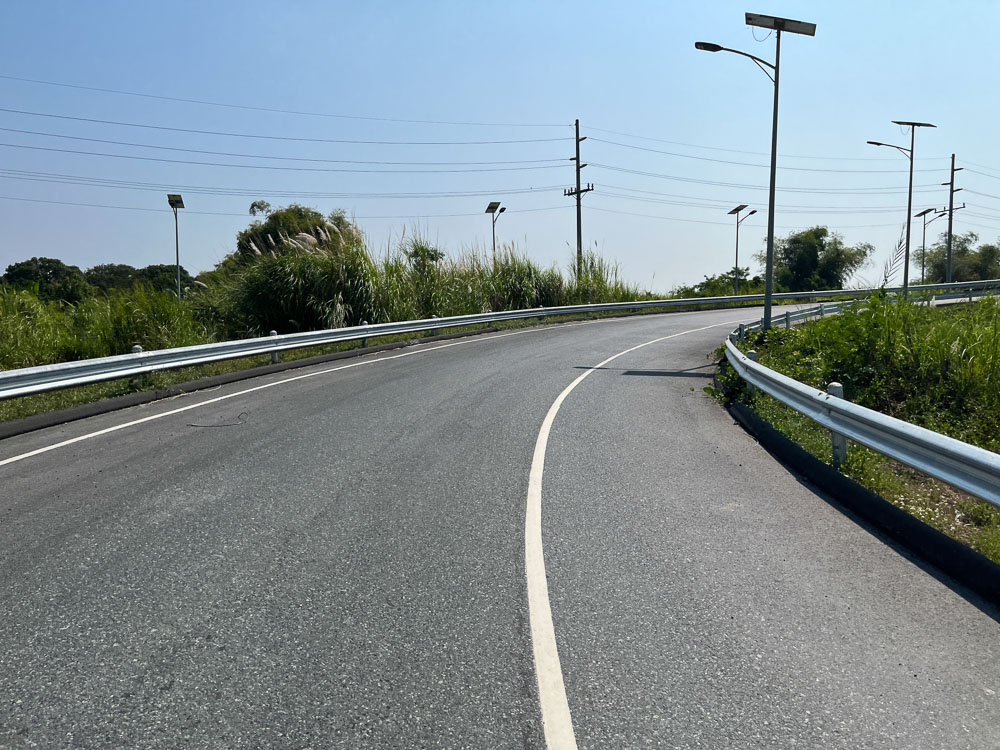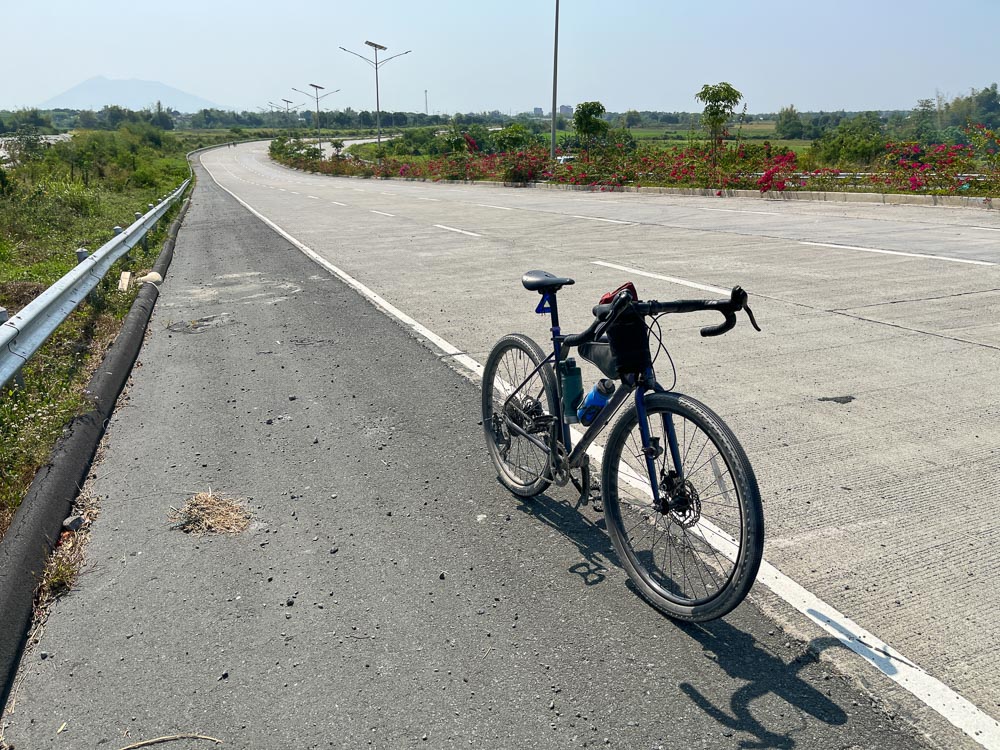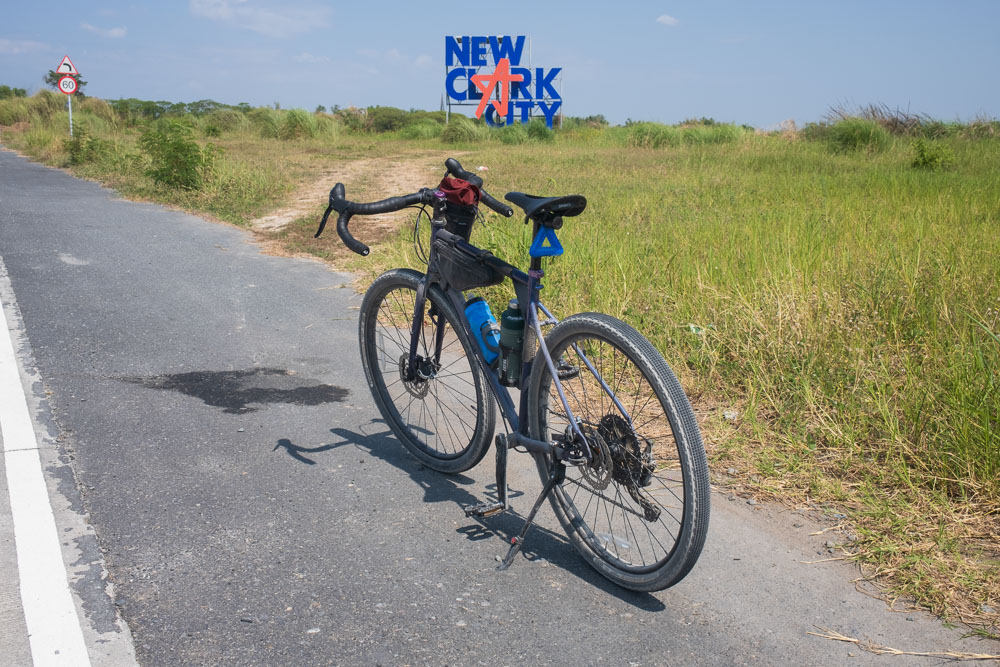 My condition worsened to the point I felt like a zombie—or the cycling dead. I was barely keeping with my normal leisurely pace of 15km/h, and found myself with an insatiable thirst.
I ended up eating around four to five trail bars, and the two water bottles weren't enough, even with a single refill. Thankfully, I was out in remote areas so I didn't have to fend against traffic while being exhausted.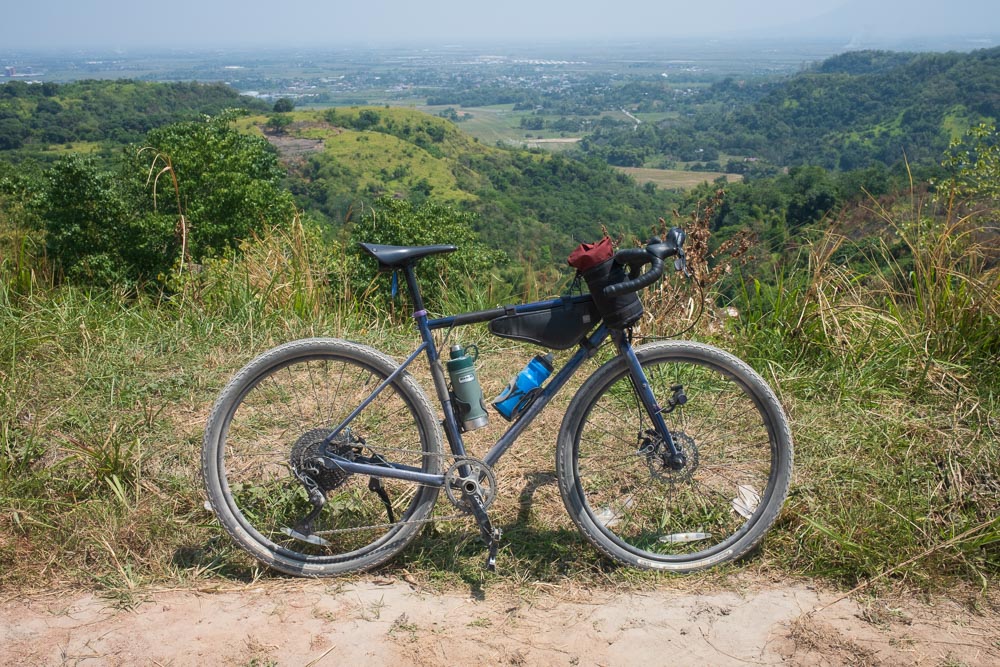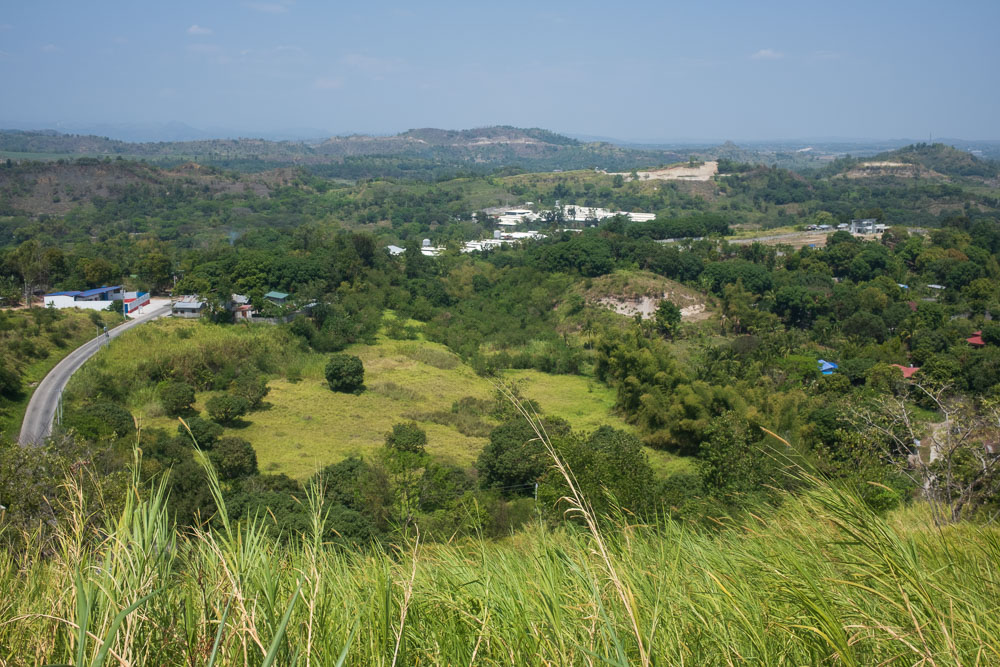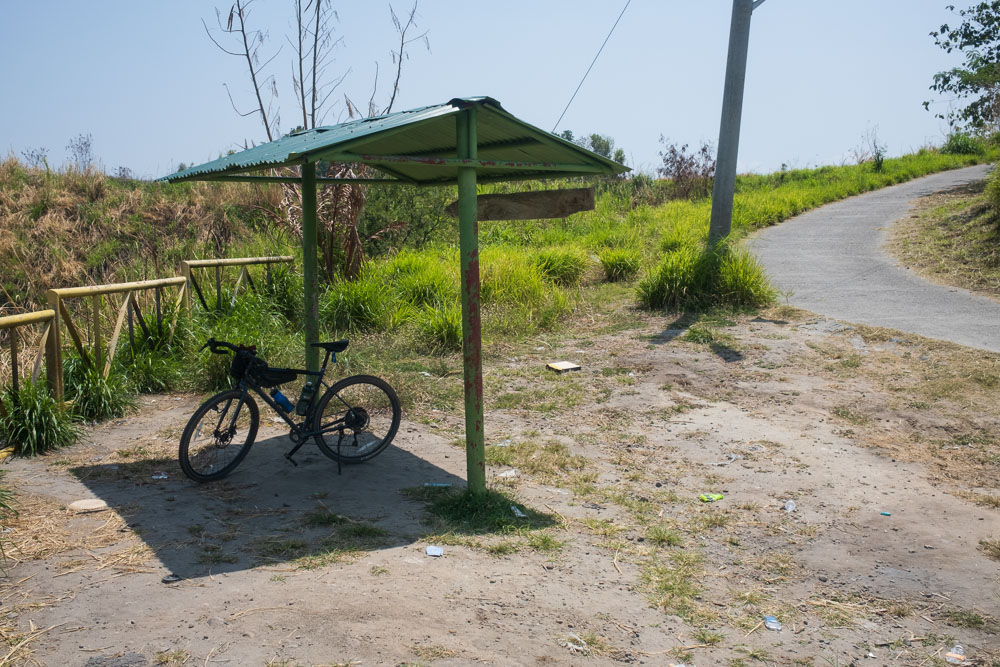 After going through one final climb, I took a somewhat lengthy rest before going down the trail and ending up at another construction site. It was deceptively steep as well as bumpy, to the point that my wrists hurt after the descent.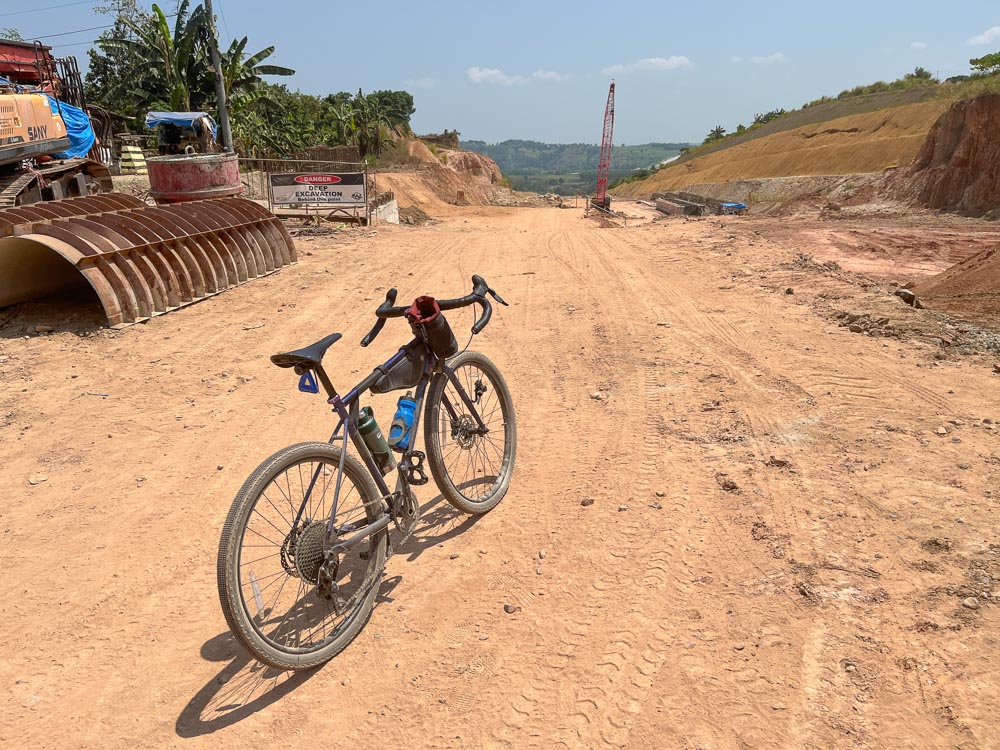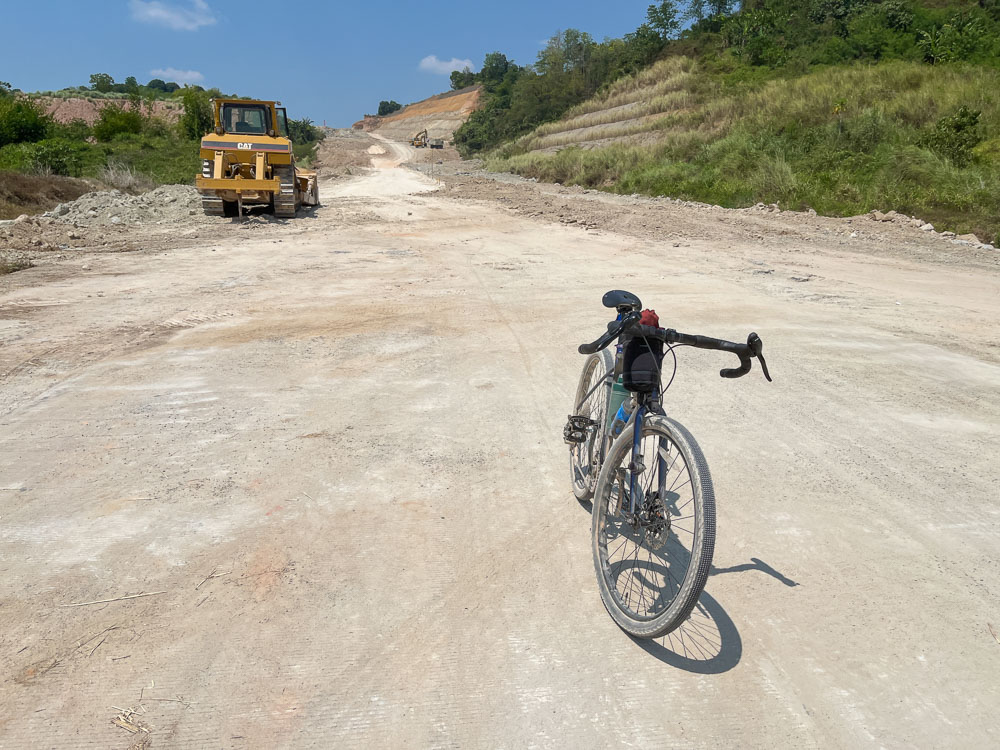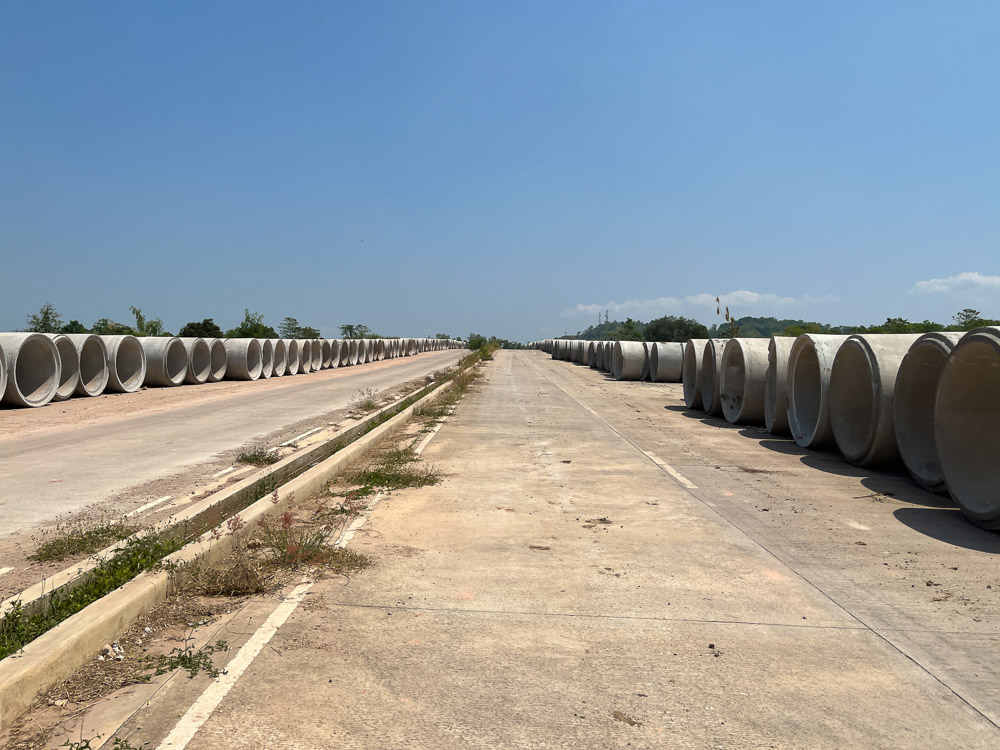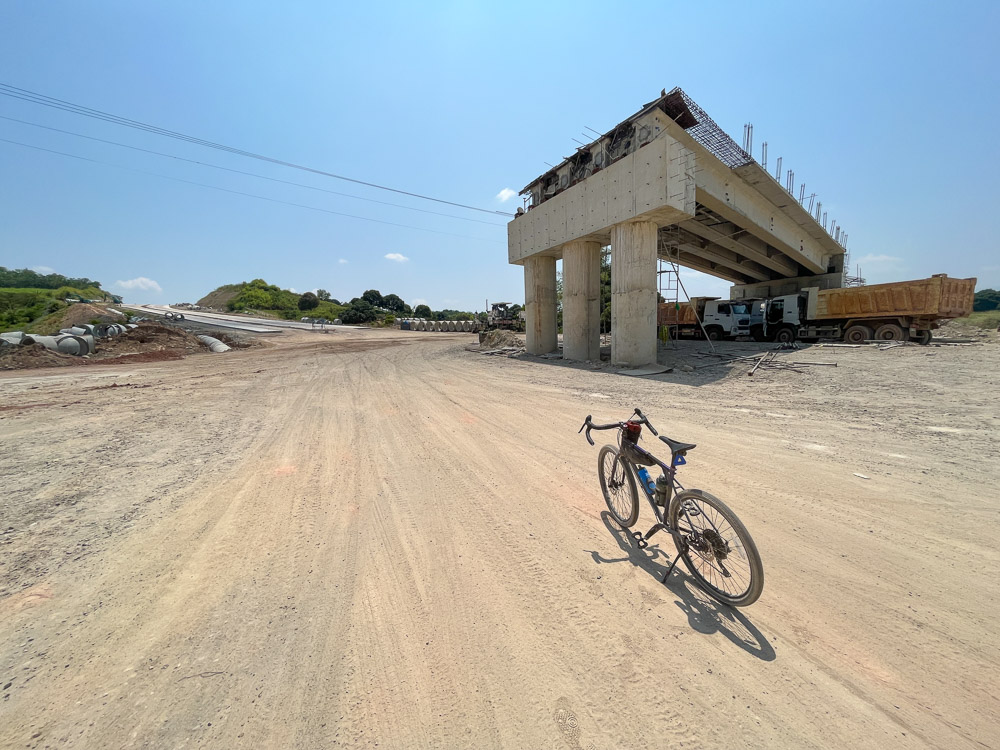 The final stretches passed through the Sacobia Bridge and Prince Balagtas Avenue. It was almost over, yet I couldn't muster the energy for one final sprint. In the end, I managed to clock in 82km after almost six hours of cycling, resting, and photography.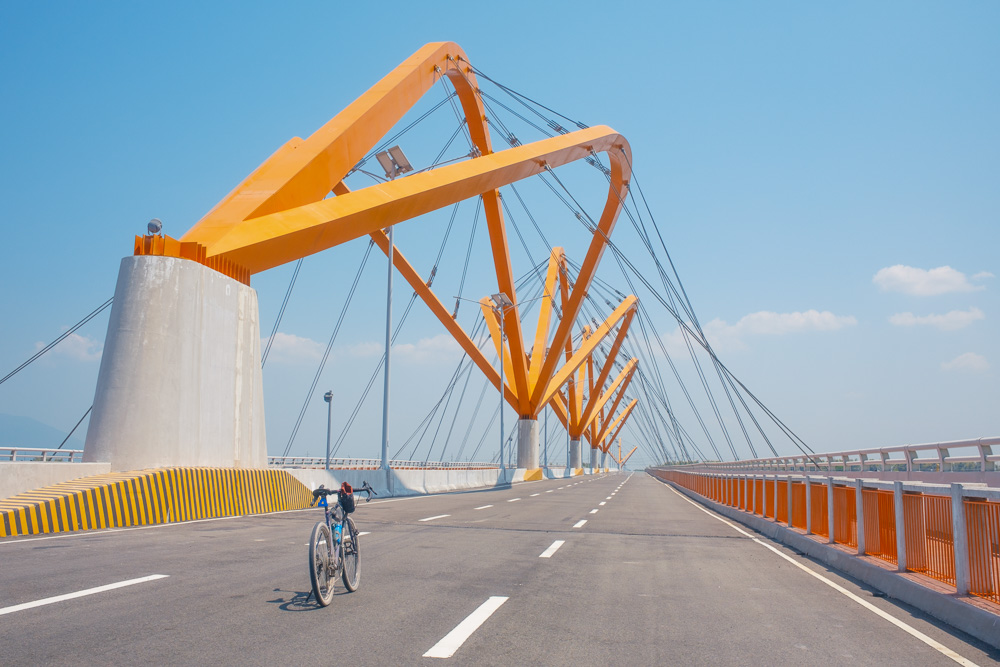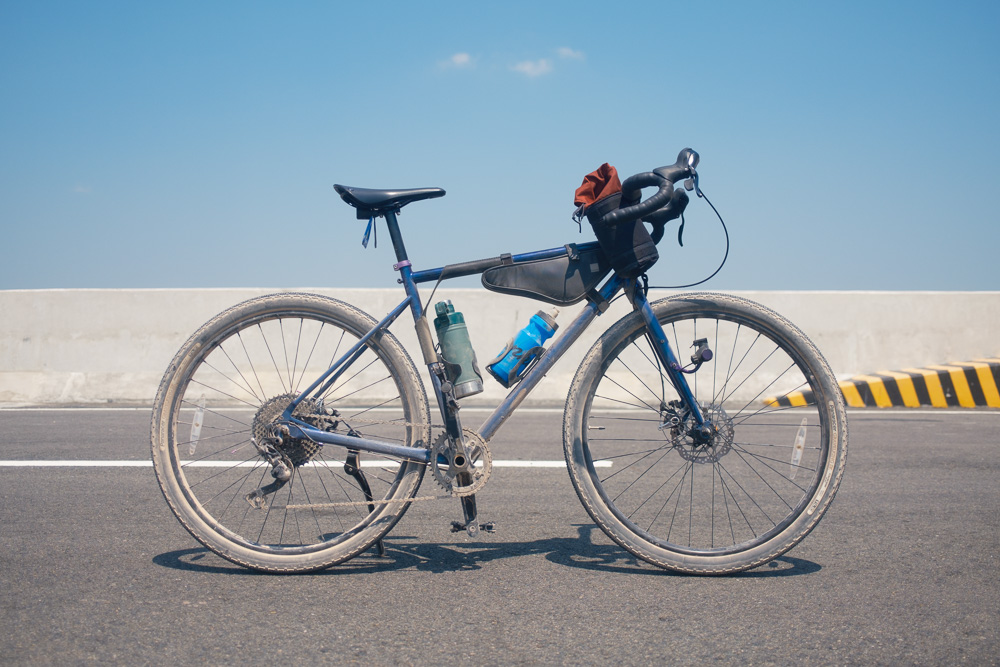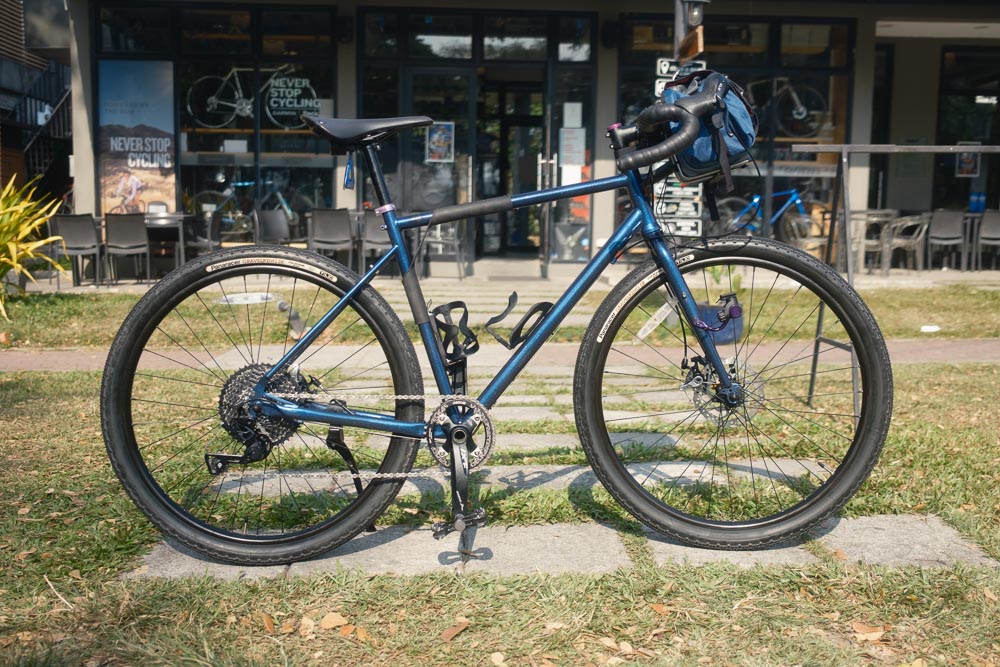 Because the volcanic ash was corrosive and acidic, I had my bike washed and serviced at Cycles and Brew, and I myself took a shower there. After having lunch, I spent the early afternoon resting and cooling down, before heading to the Philippine Cycling Festival where I saw Marvin Licudini Corpuz of Sack It and met e-bike maker Alexander Matias.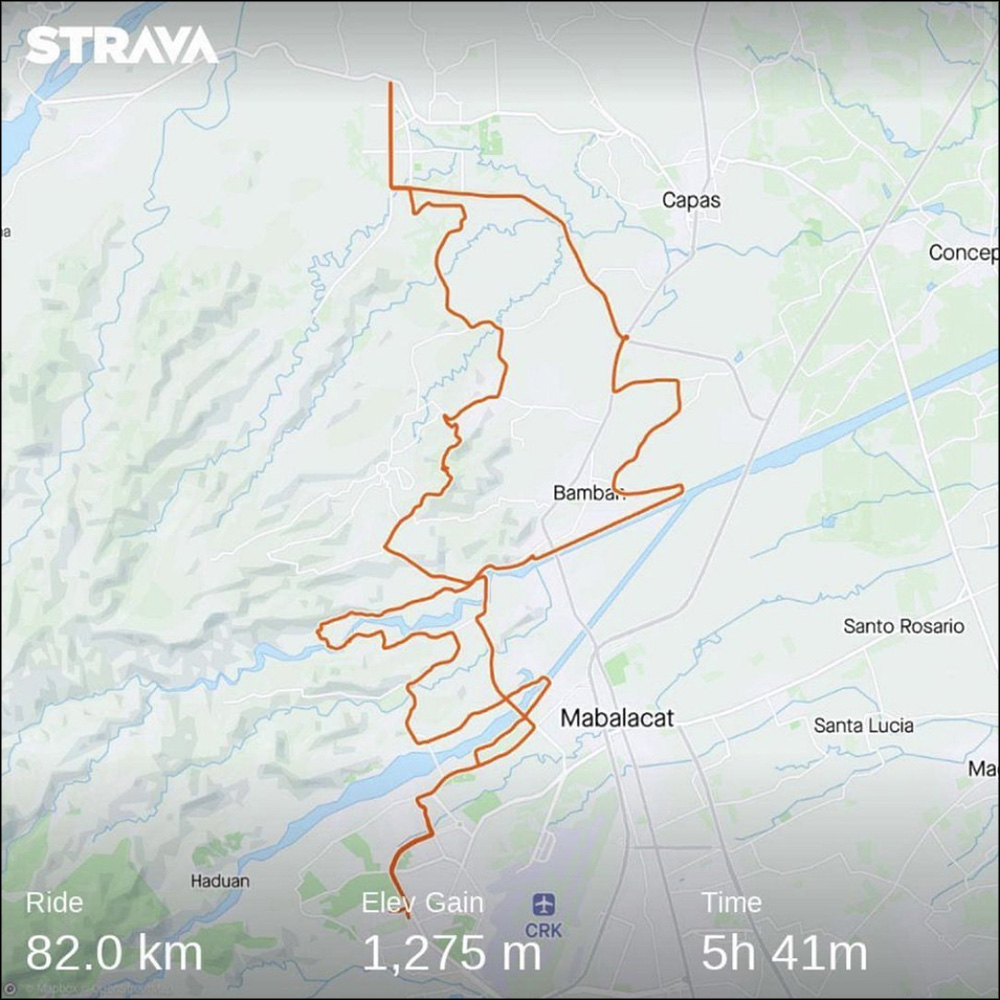 With sunset approaching, I packed up and left Clark for Metro Manila. I just wanted to go home quickly and rest, but the traffic on NLEX and EDSA didn't permit that.
I wished I could have taken a long-distance train like those in Europe. But since those don't exist here, there's no other choice but to drive a car.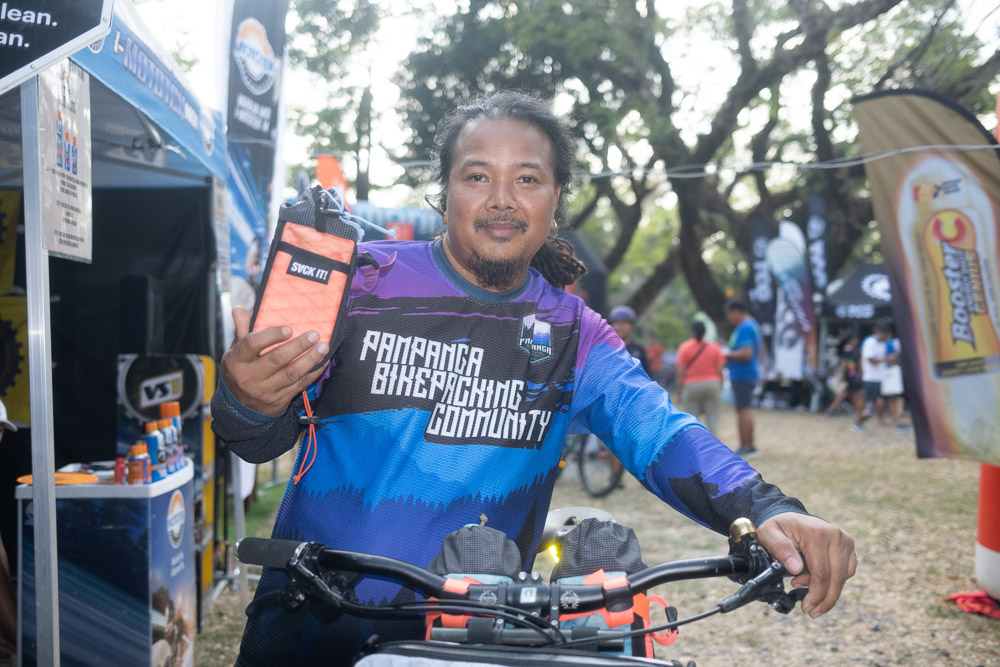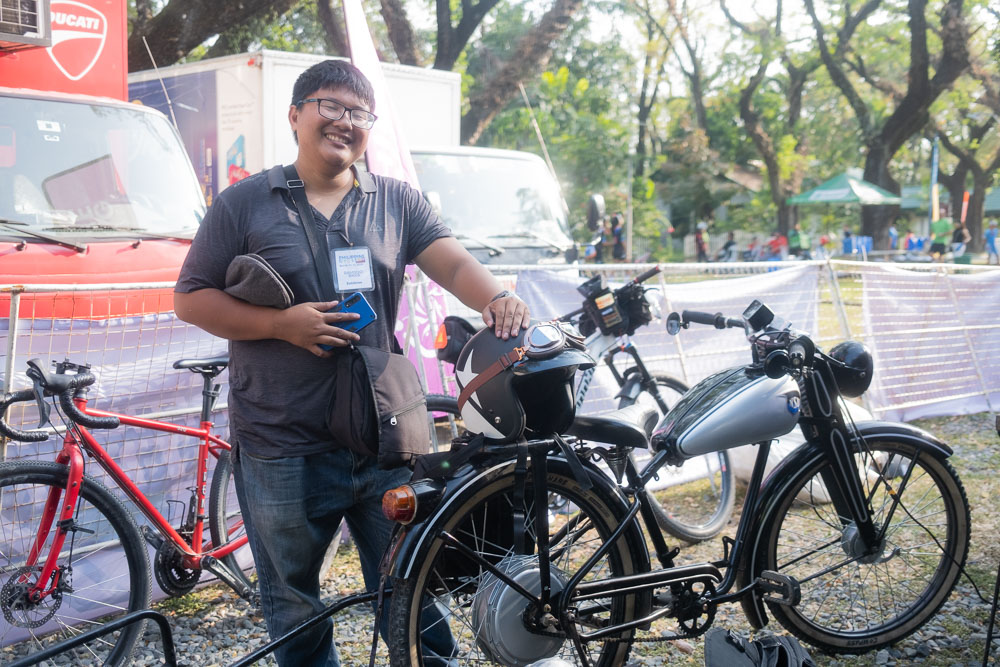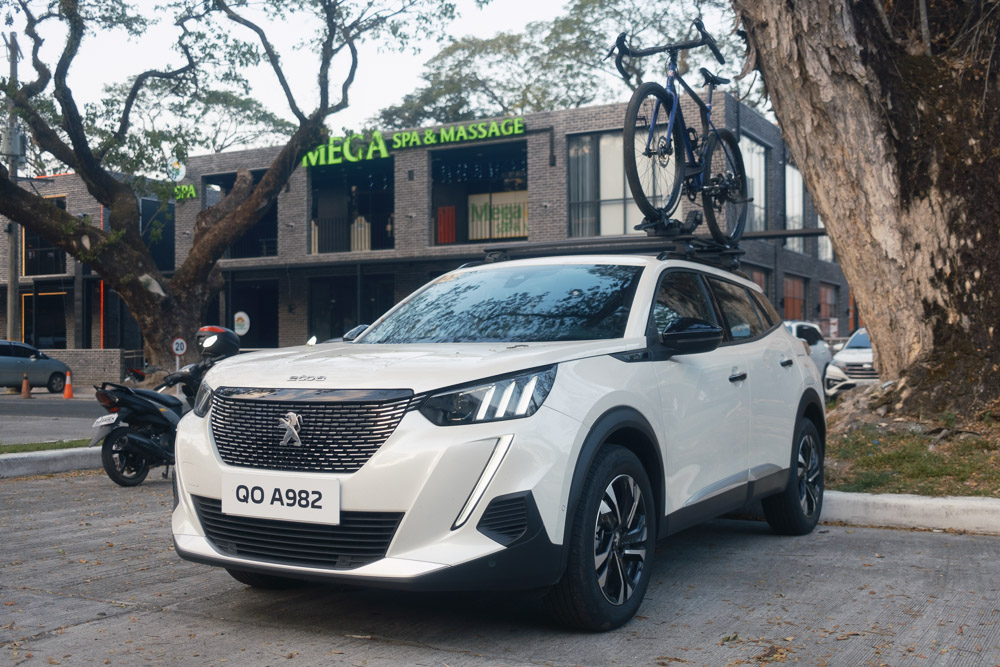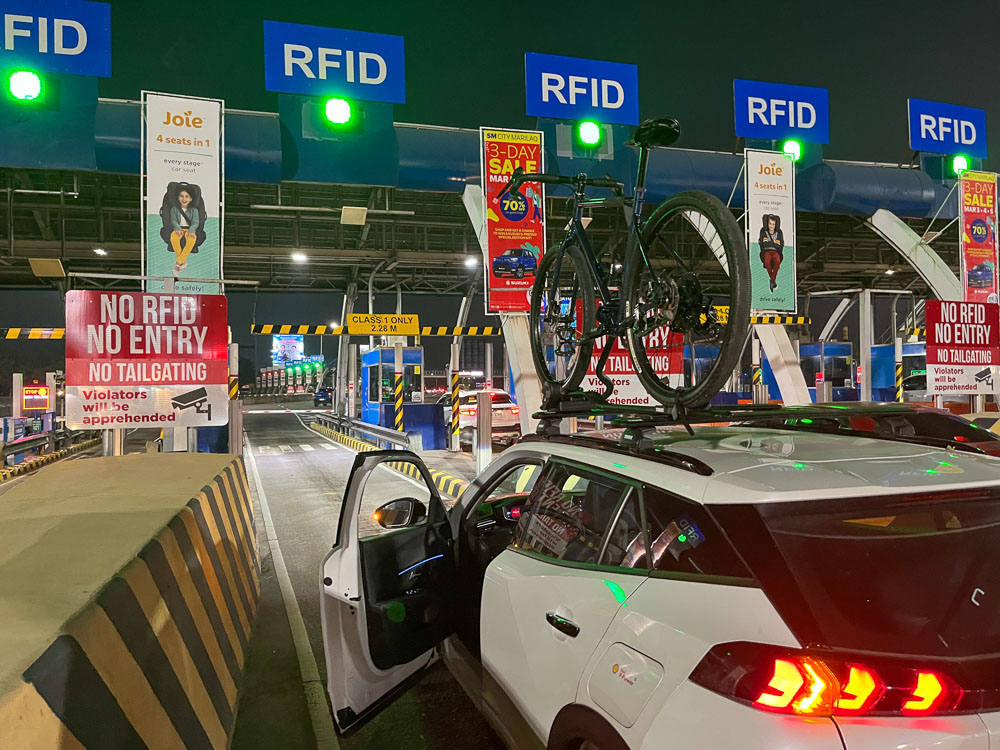 After this, I'm now more open to the idea of driving to far-off places to go biking. And I'm glad I had my first solo road trip with the Peugeot 2008 as it's easily the most comfortable car I've driven so far.
More importantly, I highly encourage anyone who enjoys adventure and exploration to try gravel-biking at least once. It's a good way to let the world unfold right before your eyes and take in the scenery, all with just your own legs pushing you forward.