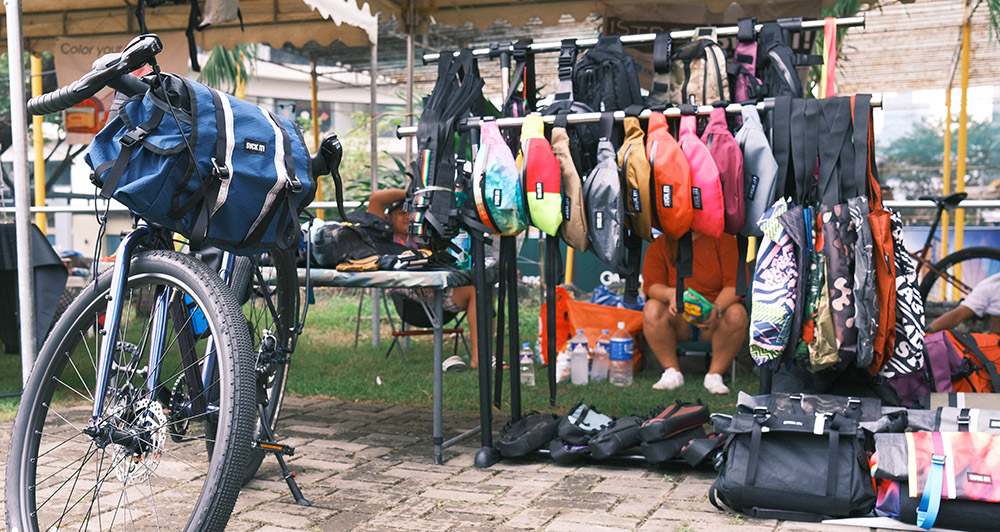 Shopping for gear is always a challenge. There's no shortage of cheap stuff online from China, but there's no telling if those will last. Meanwhile, you can always go for established brands, but they can easily cost a fortune.
That's why local businesses matter since they can provide the right balance between quality and affordability in meeting the needs of consumers.
Sack It is a Filipino brand of bags, designed and made for skateboarding, cycling, and adventure. Its humble origins began with a skateboarder in the 2000s named Marvin Licudini Corpuz—or Nognog for short.
Back then, skateboards weren't allowed in private establishments. So taking inspiration from a rice sack, Nognog made board sacks and sold them to fellow skaters.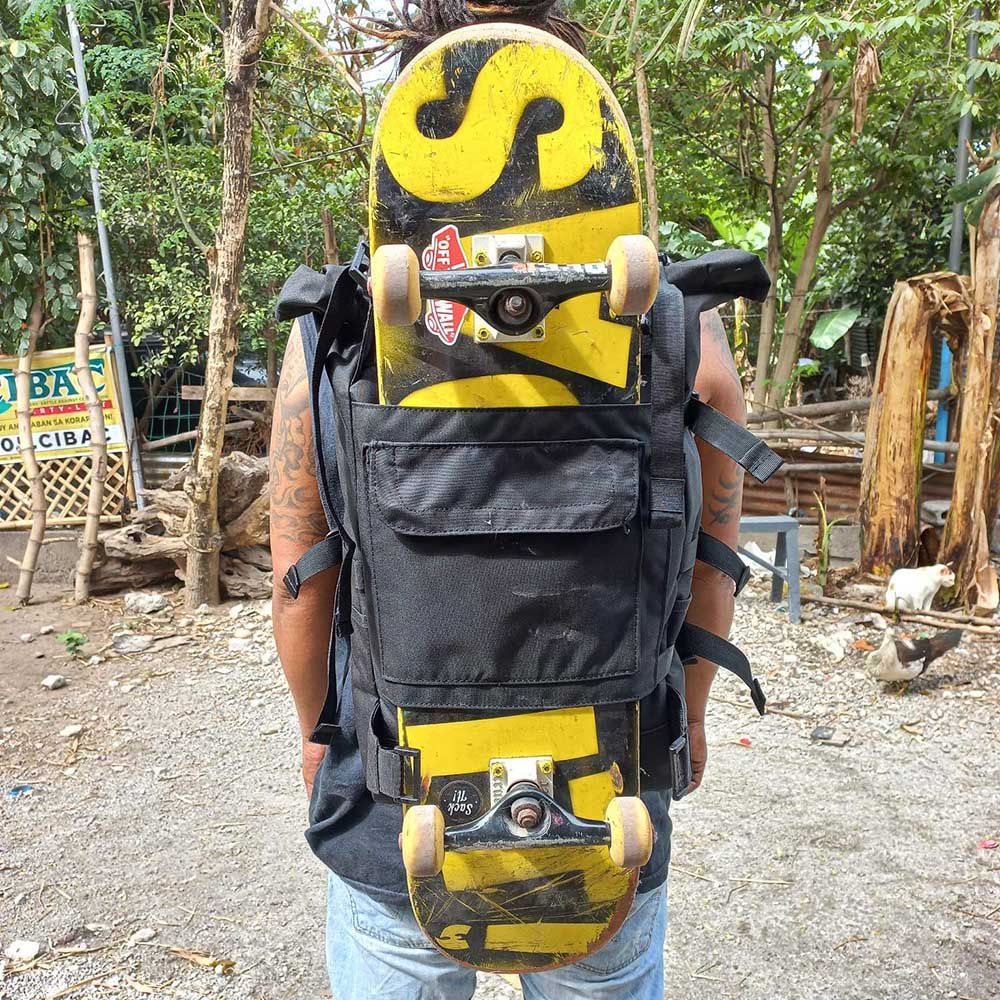 Eventually, fixie culture found its way to the Philippines with the establishment of Manila Fixed Gear in the late 2000s. With its overlap with skate culture, Nognog found himself riding a fixie, too.
For those unaware, fixed-gear bicycles or fixies don't have freehubs so the crank is permanently linked to the hub of the rear wheel. You can't coast on these things, and they take a lot of effort to pedal.
Nognog found his niche by making foot straps, which were a hit among these cyclists, and he later on made belt bags and fanny packs upon their request. By 2011, the brand Sack It was introduced.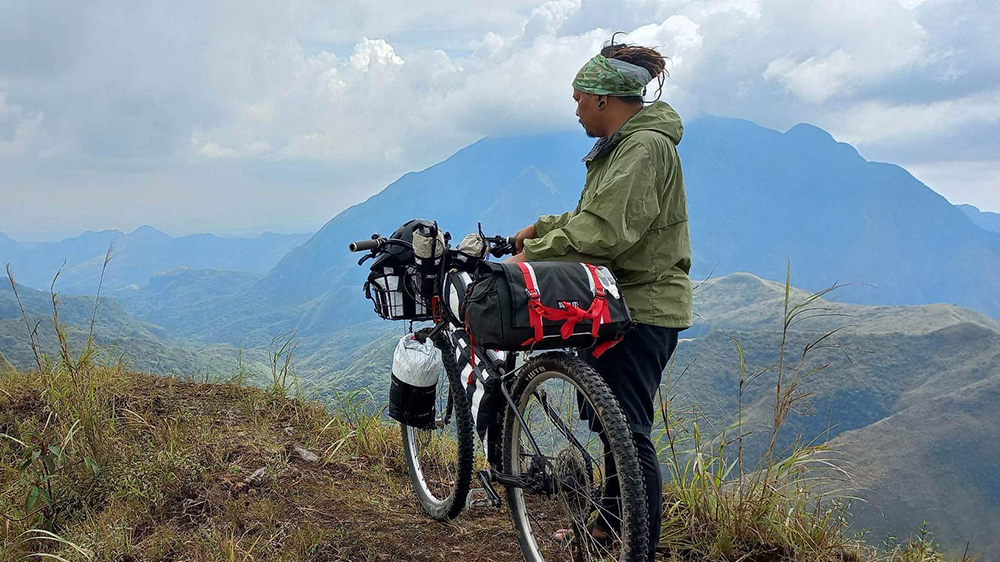 Two years later, Nognog went corporate but still continued selling foot straps on the side, until he resigned in 2017 to fully concentrate on his brand and make new bags.
His horizon expanded in 2019 as he got introduced to the world of "bikepacking," when he was invited by adventurous cyclists to bike to far-off places, go camping, and enjoy the great outdoors. However, his big break came during the pandemic.
With public transportation suspended and no other way to get around, people suddenly found themselves dusting off whatever bicycles they had at home, and started pedaling around the streets of Metro Manila.
With more people taking up bike-commuting, they needed bags to carry around stuff, and this was when Sack It really flourished.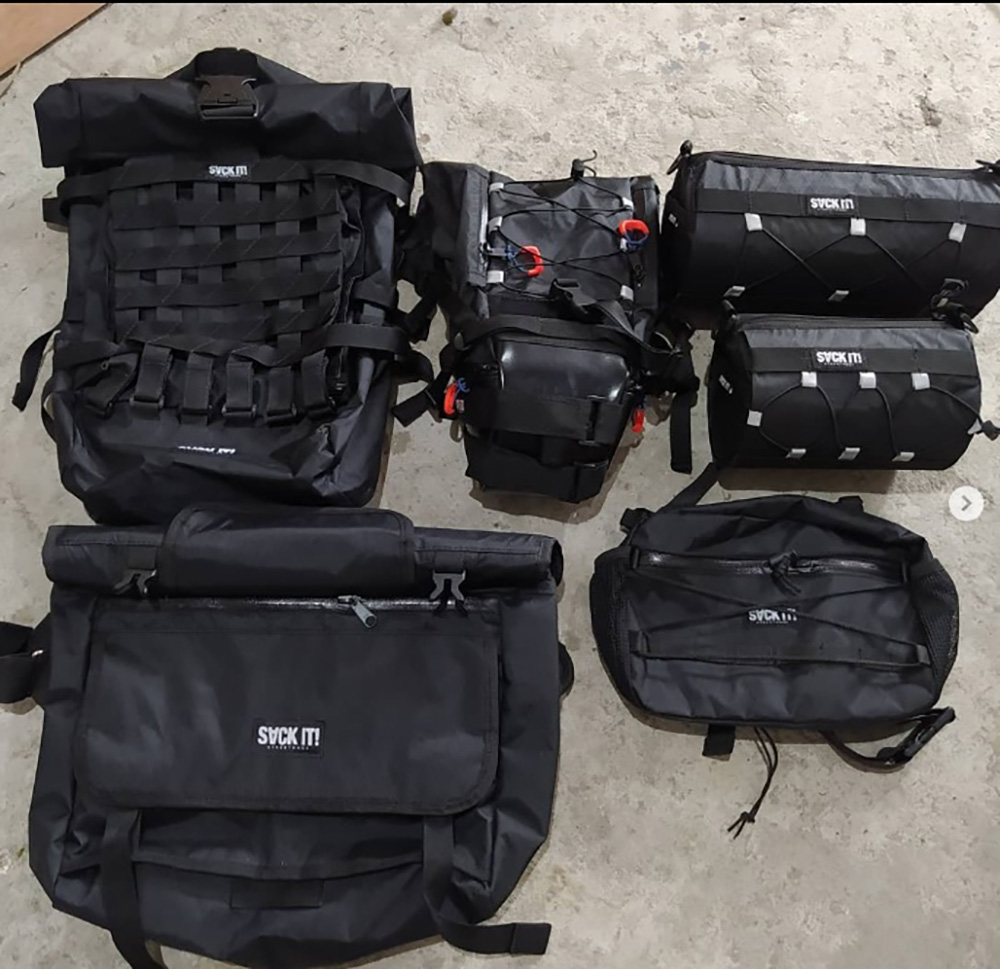 Sack It has a wide range of bags, some having a Filipino-inspired name such as Sisidlan (stem bag), Touron (saddlebag), Lumpia (small handlebar bag), Kaban (large handlebar bag), Duyan (hammock), and Kargador (rolltop bag).
These are usually made of Cordura, but there is also X-Pac for those who need a more heavy-duty fabric. The latter is inspired by sailcloth technology, and is known for being light, durable, and waterproof.
Running a local business isn't easy, especially when Filipinos are biased toward foreign brands. But Nognog knows that he doesn't have to compete with that, as long as he can reproduce much of the quality at a fraction of the price.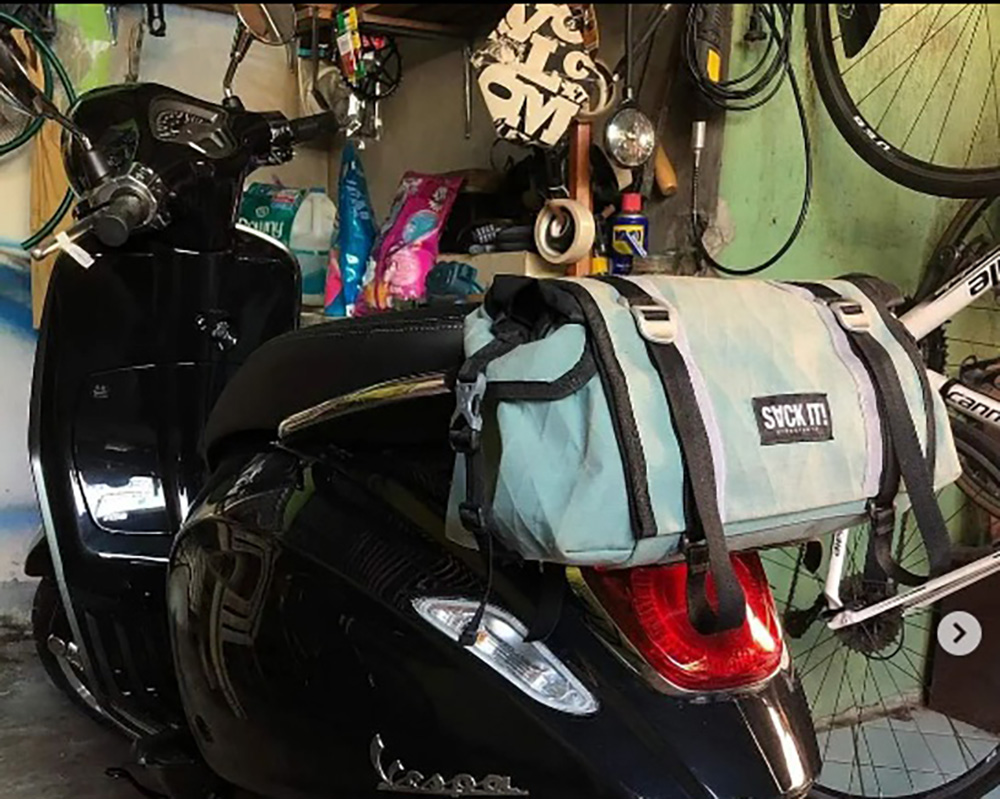 I would sometimes see Sack It's products on cyclists when visiting cafés. But what really got me to notice it was a blue handlebar bag on display at a pop-up event.
It resembles the Zeitgeist Pack by Swift Industries, and that costs a whopping $200 (P10,990). Sack It's version is similar in size and shape, and is even made of X-Pac—for only P2,450.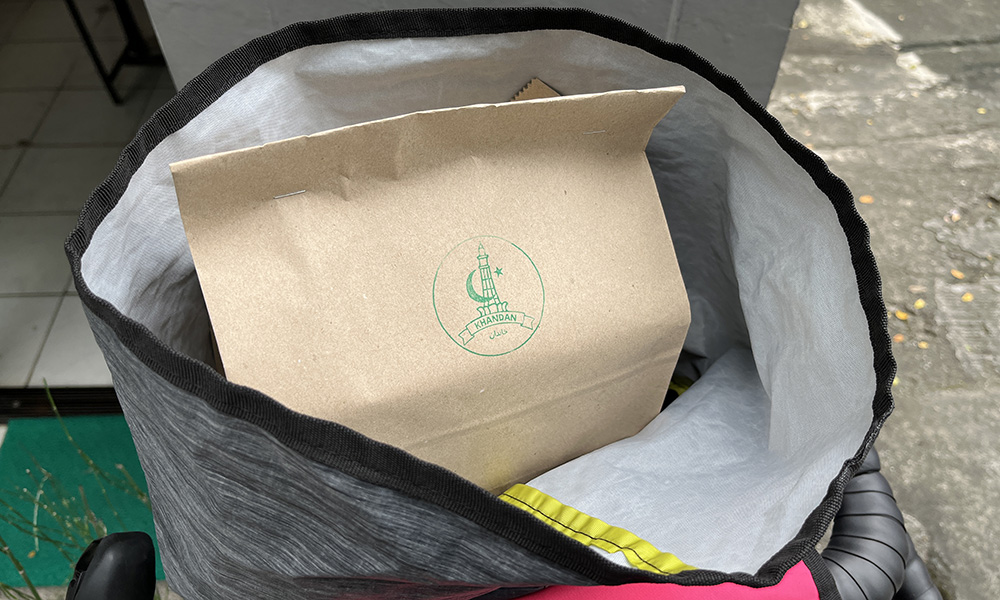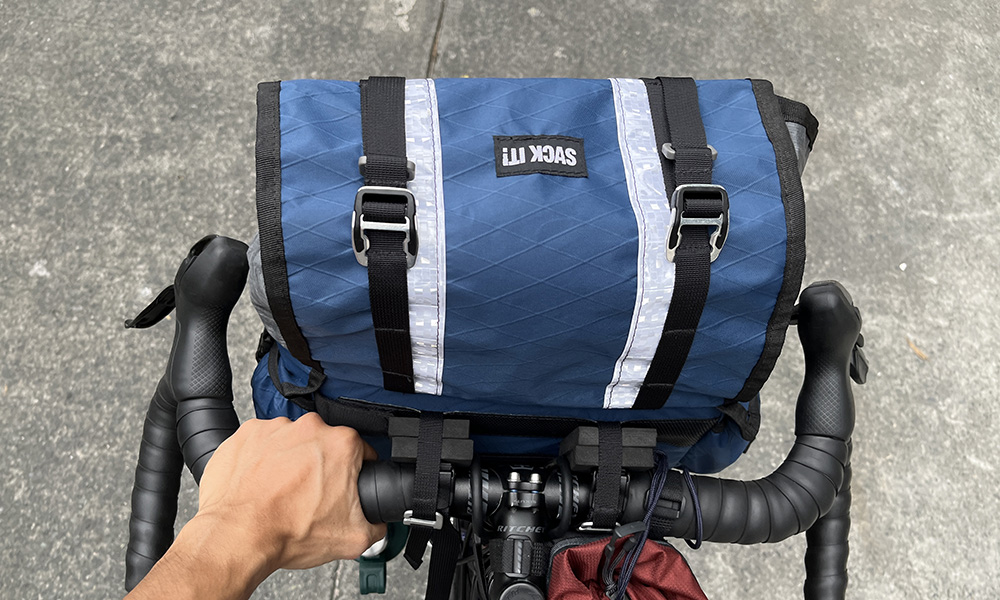 I'm not saying there's no reason to go for more expensive brands. However, not everyone has the budget or the willingness to spend that much on bags.
What we can learn from all of this is that we don't need to look far and wide when shopping, because there are Filipino businesses capable of providing good-quality products at more affordable price points.
Sack It is currently based in Pampanga, but you can order via Facebook or Instagram. It also has an official reseller in Istrol, and you can sometimes find them at pop-up events.