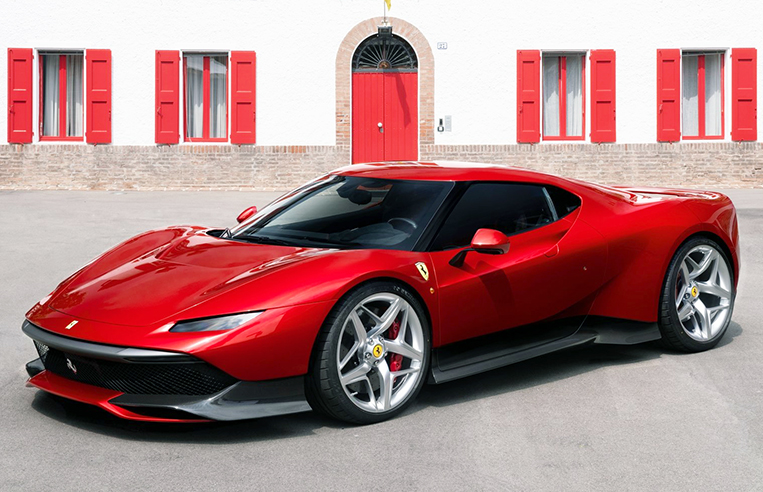 Regular Ferrari production cars are way beyond the realistic reach of most people. Safe to say less than 1% of any country's population can truly afford one. But among the 0.032% (I'm just imagining and quoting random figures here), there are always those two or three customers crazy and loaded enough to tell the Italian carmaker that its standard offerings suck and that they need the Maranello-based brand to create a unique ride for them.
That's basically what happened when the Ferrari Styling Center came up with this one-off model called the SP38, which probably means "Stupid Patron No. 38" makes use of the 488 GTB's chassis and running gear. Ferrari says that the resulting bodywork—which is done in a mesmerizing three-layer metallic-red paint job—is a "radical departure from the language aesthetic of the donor car." Apparently, the design team's inspiration for this was the legendary F40.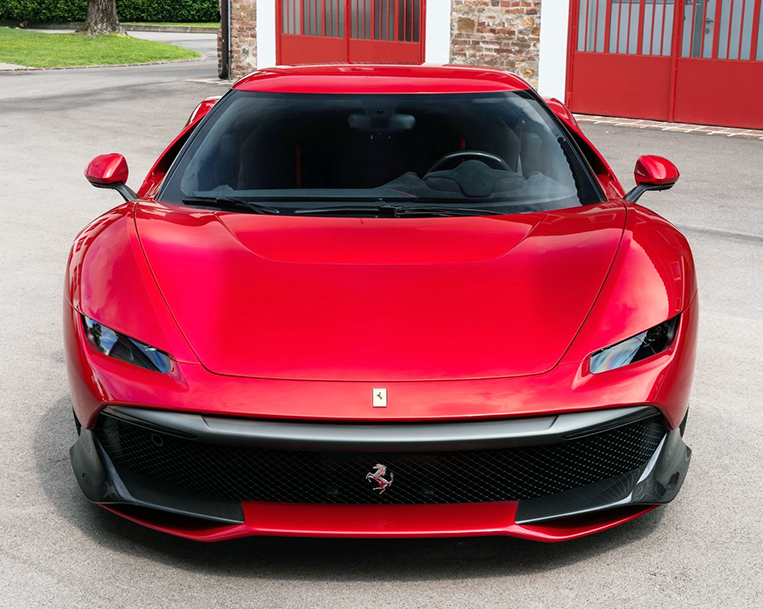 Both the front and the profile are tasty, but it's the rear we're obsessing over. Wow. Here's how Ferrari describes it:
The dynamic styling continues over the engine cover, which sheds its rear glass and is treated as a flip-up assembly in carbon fiber with shut lines slashing the flanks in a gesture directly reminiscent of the F40's. Three transversal slats slash across the engine cover to evacuate engine heat, and the smooth integration of a substantial rear spoiler is a hint at the famous rear wing of the F40. The trailing edge of the spoiler links seamlessly with the wing and with the aerodynamic diffuser at the bottom, to create a suggestive frame surrounding the tail volume.
Now, that's how you style a one-off supercar.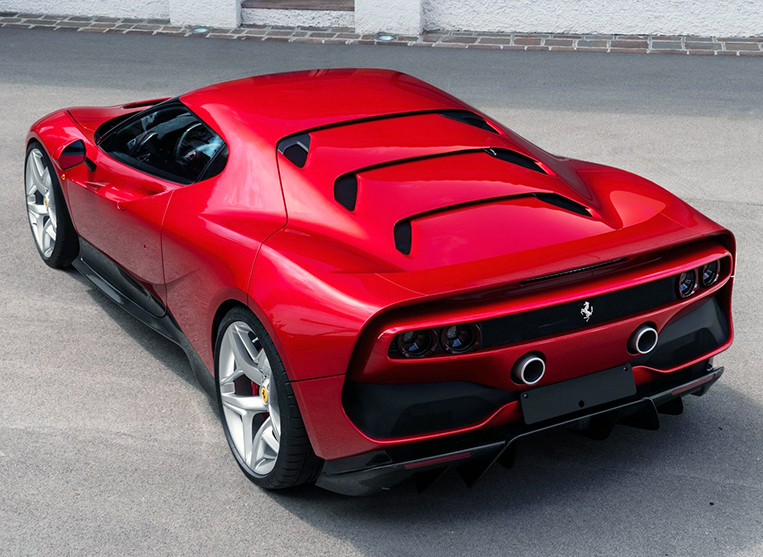 Ferrari didn't say how much it had charged its extremely gullible exceptionally discriminating client for this special car, but it did announce that the SP38 would be displayed at the Concorso d'Eleganza Villa d'Este event in Italy this weekend (May 26) so that impoverished mortals may lay their destitute eyes on it.