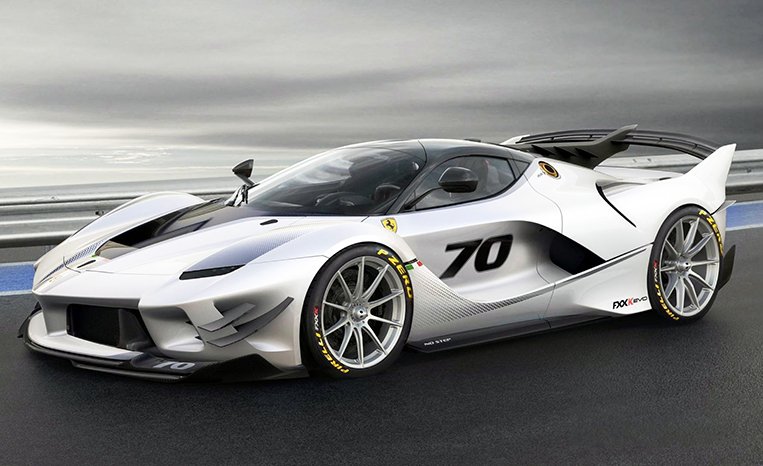 First, the background story. In 2005, Ferrari introduced a very exclusive program for very special clients. You know, those clients who could buy a $1,000,000 automobile like they were buying gum from 7-Eleven, but also could drive it like true car enthusiasts would. Under this program, Ferrari would produce a very limited number of cars designed for track use and offer these to a select group of lucky bastards, who would then get exclusive invites to drive the cars on Ferrari-approved circuits.
The stated goal was to include VVVIP clients in the design-and-engineering process of the Italian supercar maker by getting their feedback and incorporating said feedback into the company's R&D. A brilliant move, if you ask us: Not only did Ferrari stand to gain the clients' utmost loyalty by making them feel involved in the creation of upcoming road cars, the brand was also well-positioned to benefit from the input provided by hardcore Prancing Horse customers.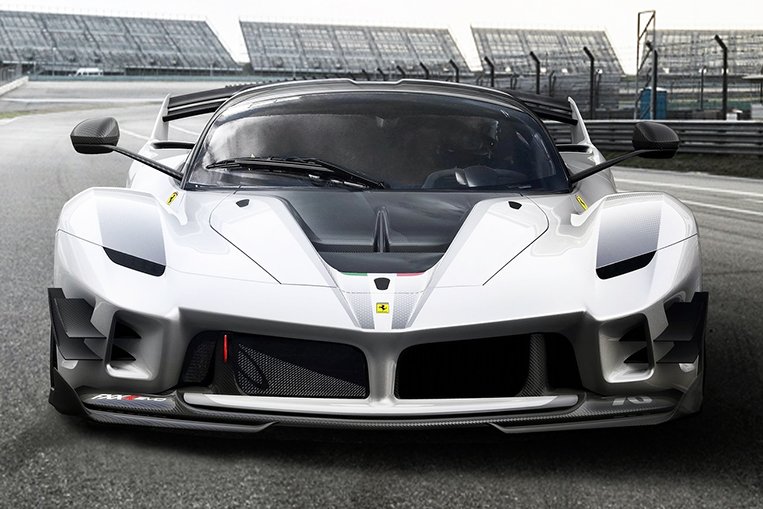 The "laboratory cars" used for this program came to be known as the 'XX' models. The first was the FXX in 2006, followed by the 599XX in 2009, and then the FXX-K in 2015. As with the first two XX cars, the FXX-K now gets an Evo version equipped with a performance package. That's the car you see here, the FXX-K Evo, sporting '70' decals in honor of the 70th anniversary of the 125 S, the first car to carry the Ferrari name.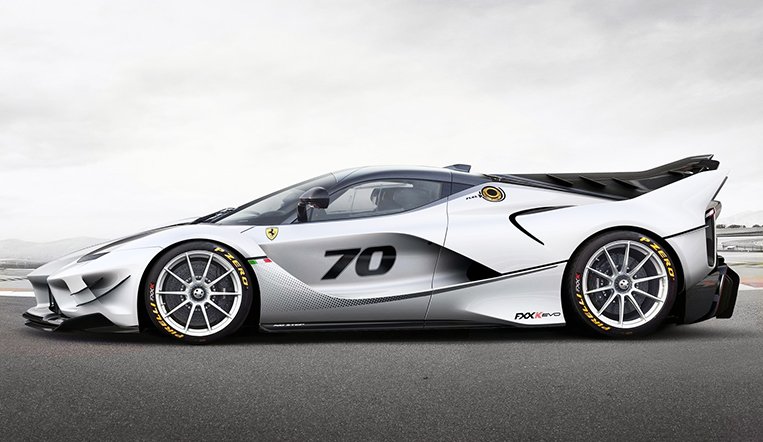 Only an aero package has been announced for the FXX-K Evo, so we presume it shares the FXX-K's 1,036hp hybrid powertrain consisting of a 6.3-liter V12 engine, an electric motor and a KERS booster.
According to Ferrari, the downforce coefficient on this car is better by 23% compared to the FXX-K's. This translates to a generous 640kg of downforce generated at 200km/h. This was achieved through the following modifications: a twin-profile rear wing, supported by two side fins and a central fin; vortex generators on the undertray; modified front and rear bumpers; enlarged bypass vents from the rear wheel arches; two pairs of flicks on the front bumper, divided by vertical turning vanes; new air intakes for the front brakes; and a calibrated suspension.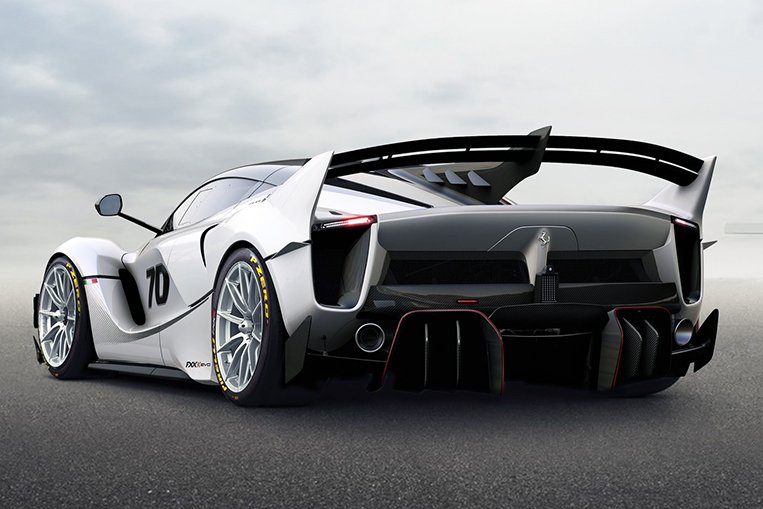 The FXX-K Evo has reportedly undergone some 5,000km of development runs on top of 15,000km of reliability tests. No reason, then, to be concerned about flames suddenly engulfing your pricey track weapon. In 2018, Ferrari plans to hold nine track events for this car from March all the way to October.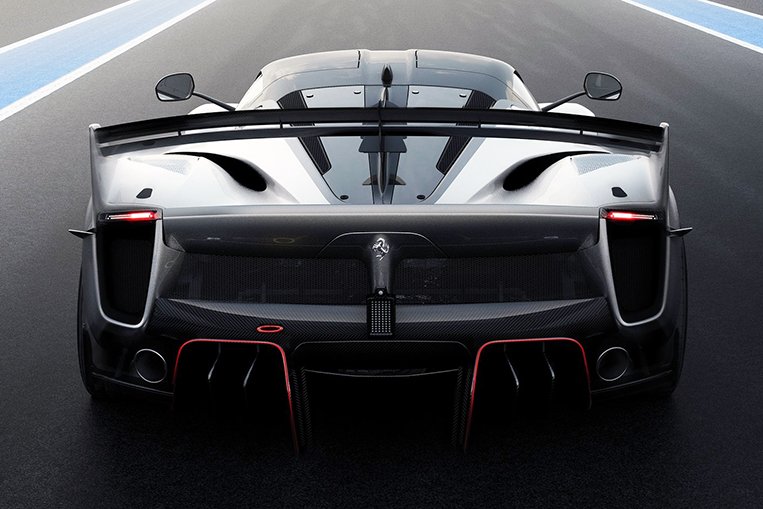 If you already own a Ferrari and you have not received a call for the right to purchase an FXX-K Evo, then you still have a long way to go before making it to the Scuderia's VVVIP client list.