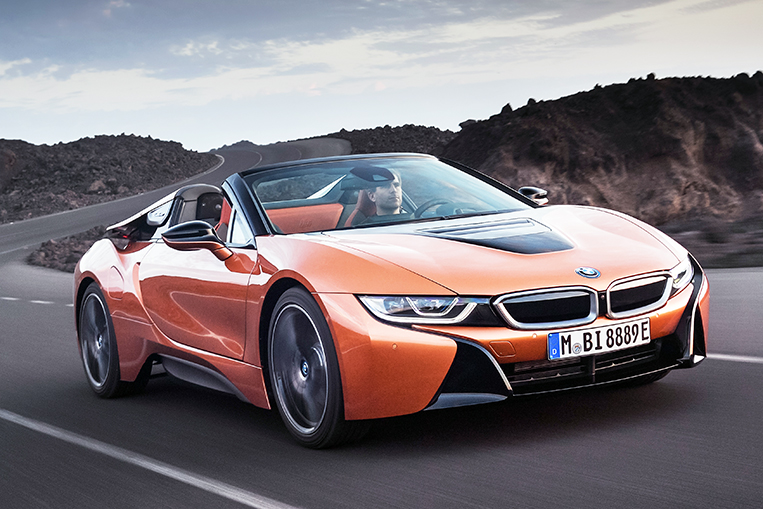 When BMW launched the i8 sports coupe in 2014, car enthusiasts were overjoyed. Why wouldn't they be? The i8 was gorgeous, quick and, perhaps most important, green, featuring hybrid propulsion that takes the guilt out of pedal-to-metal motoring. In the minds of many, it was already a perfect car; in the eyes of BMW designers and engineers, it could still be improved upon.
So here now is the new BMW i8 Roadster.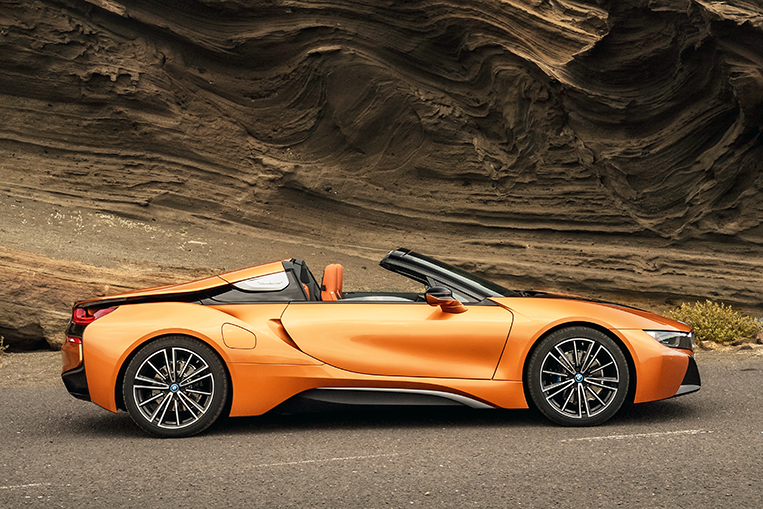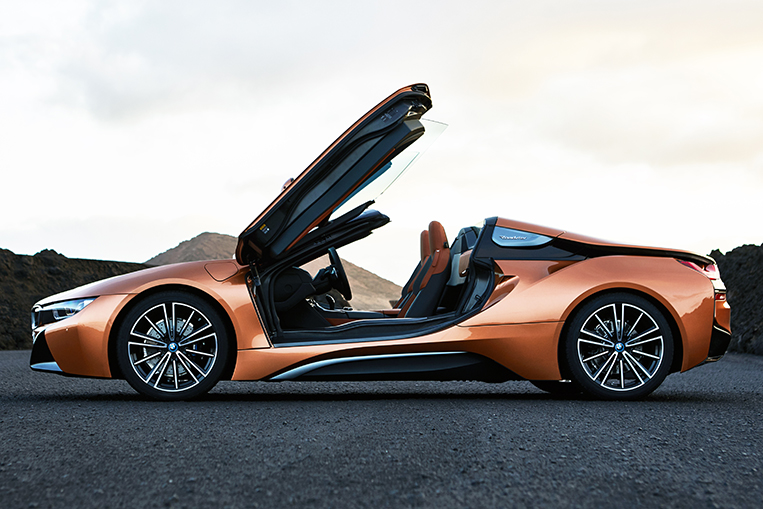 The i8 Roadster is equipped with a soft top that opens and stows itself away in 15 seconds. This top can be operated if the car is traveling at less than 50km/h. We would have preferred a retractable hard top, though.
The butterfly doors—already showstoppers on the coupe version—are even more visually dramatic on the roadster.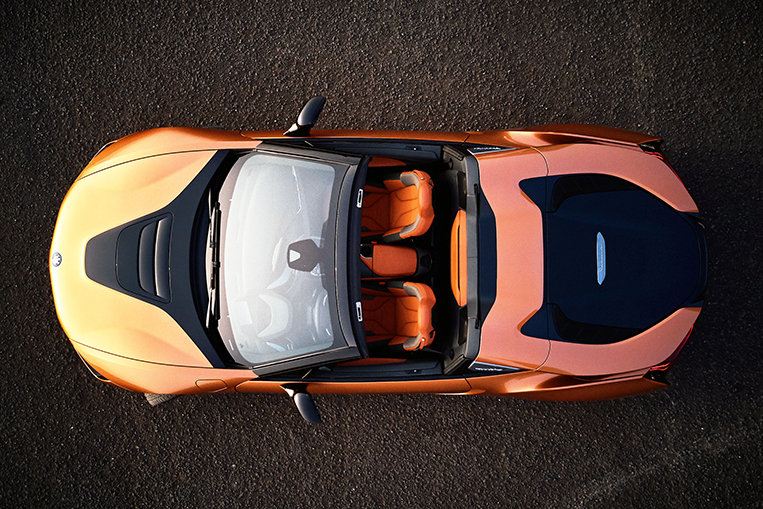 Cars like this are always stingy when it comes to cargo space, but the i8 Roadster offers 92L of extra storage volume between the seats and the roof box. It still won't accommodate your outsize ego, but it should be good enough for your favorite essentials.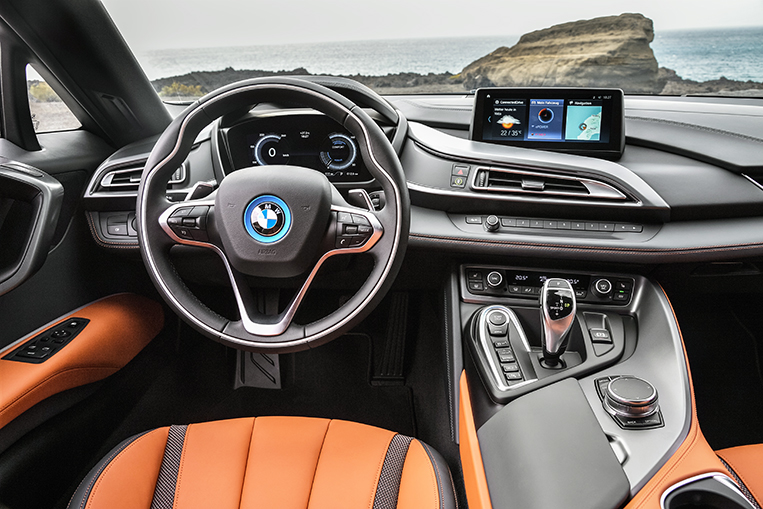 Like its coupe twin, the i8 Roadster has a plug-in hybrid system that consists of a 1.5-liter three-cylinder gasoline engine and an electric motor. Combined as a unit, the system produces 374hp and catapults the car from zero to 100km/h in 4.6 seconds (the coupe does it in 4.4 seconds). The i8 Roadster has an electronically limited top speed of 250km/h and an electric-only range of 53km (55km for the coupe).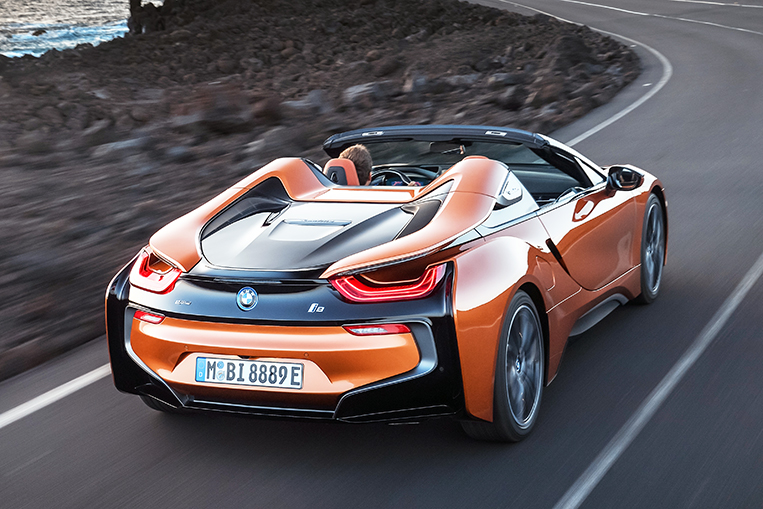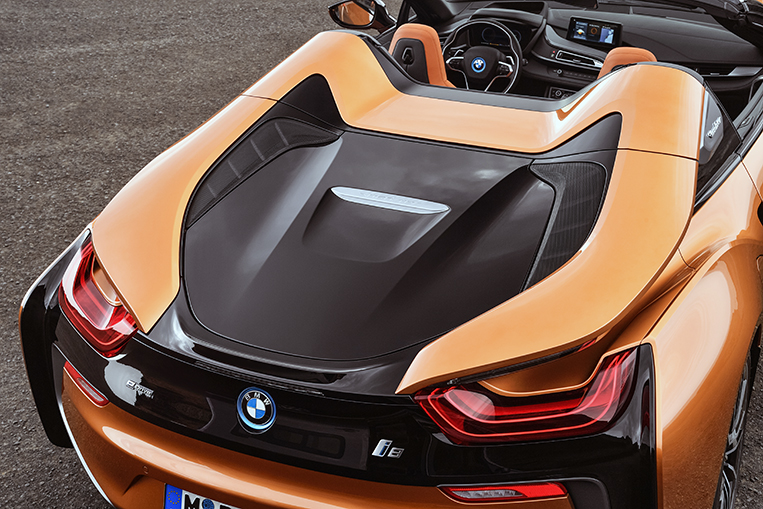 BMW is holding the world premiere of the i8 Roadster at the Los Angeles Auto Show, with market availability slated for May 2018. We have a feeling new BMW distributor Ramon S. Ang will get one.