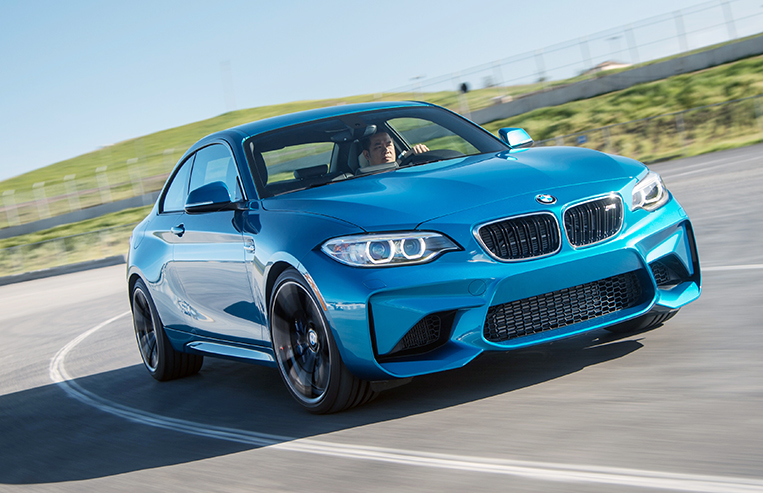 Many years ago, when BMW used the marketing mantra of "Ultimate Driving Machine," nobody dared question the German carmaker. Because, for the most part, it was true. Owners knew it. Journalists knew it. Even rivals knew it. Sportiness was the brand's calling card. Mercedes-Benz and Lexus could have all the bragging rights to luxury and comfort, but BMW owned the athletics department. You could blind-test a Bimmer alongside any model from the competition, and you would always be able to tell it apart just by the sharpness of its handling and the accuracy of its steering.
To top it all off, BMWs somehow always managed to look dynamic. They were sporty in every sense of the word.
But then the company dropped the ball when it shifted its focus to SUVs and sales volume. It seemed like the R&D team woke up one morning to find themselves inordinately obsessed with technology. The brand became bland and got stuck in a rut of monotony. For years now, there has not been a single BMW model that made me want to beg the local distributor for a demo unit. The stable has long been populated by family vehicles that are safer than your first-aid kit, and urban runabouts that are more guilt-free than turmeric tea.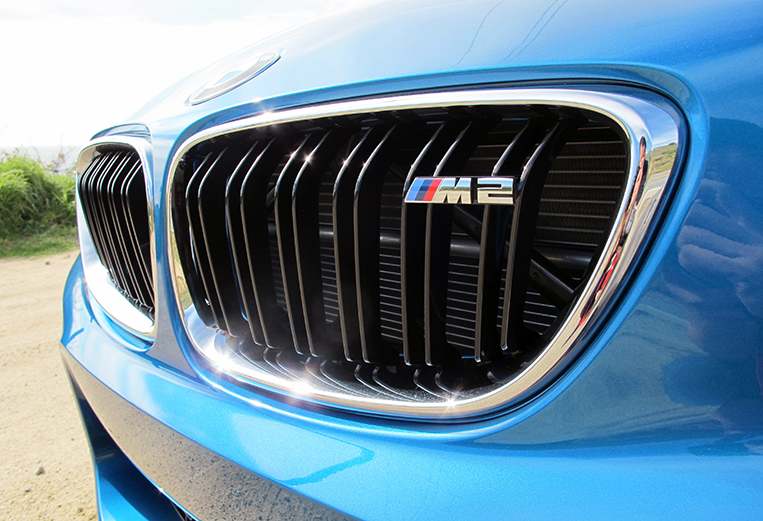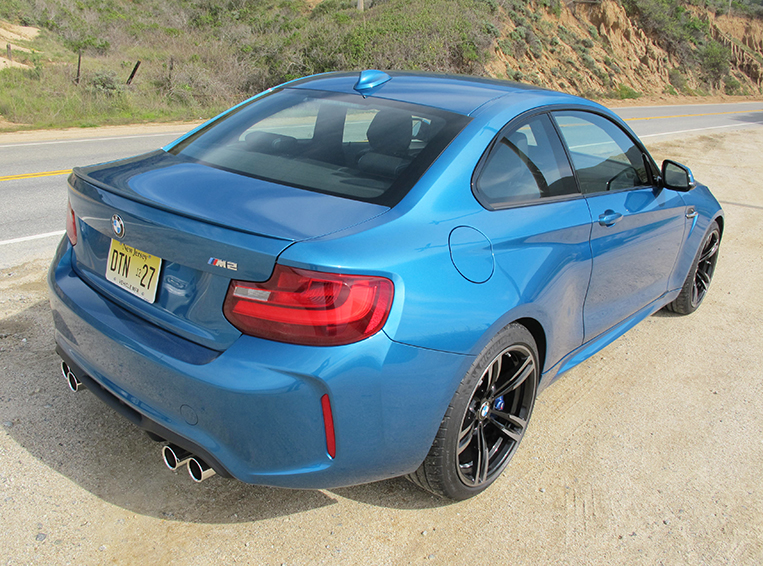 Thankfully, along came the magnificent M2, which I got to drive in Monterey, California—at Laguna Seca, no less. This compact sports coupe is the direct descendant of the classically designed 2002 and the aesthetically forgettable 1-Series M. This car is absolutely gorgeous, specifically in that Long Beach Blue paint job. This is the most stylish car BMW has produced in what feels like ages (yes, even taking the i8 into consideration). If only for the exterior alone, I'd say Munich has gotten its mojo back. Those 19-inch alloy wheels—and the humongous disc brakes that peer through them—are just delightful to stare at.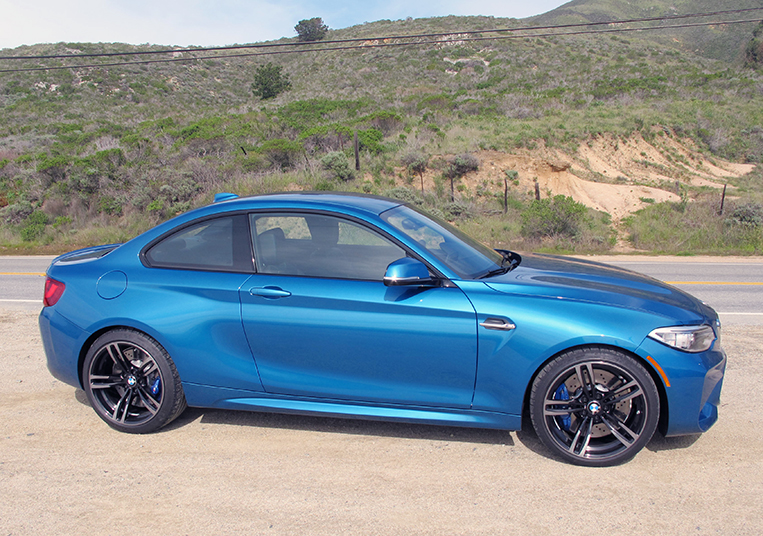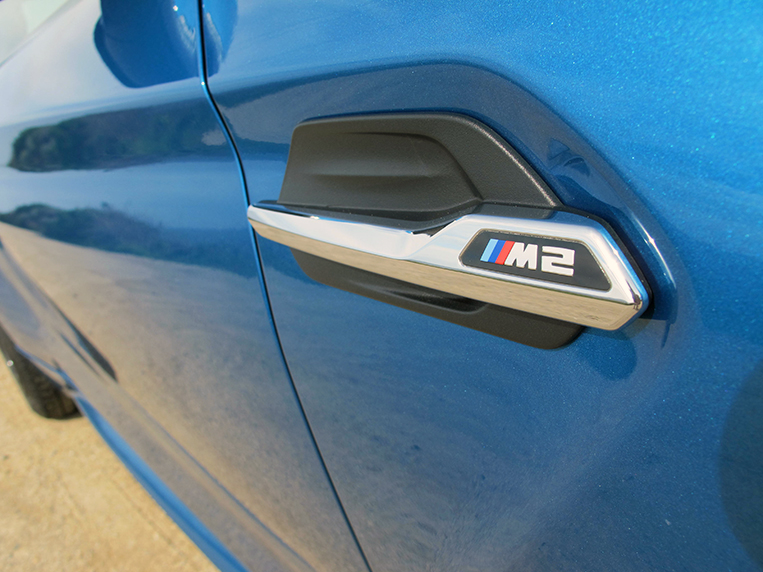 But as beautiful as the M2 is, its sheet metal is only a small portion of its story. Taking a loftier position in the hierarchy of attributes is the engine that resides under the hood, as well as the mechanicals and the electronics that enable this motor to elevate the M2 to that hallowed pantheon of Teutonic sports cars. At the heart of this coupe is a legitimate M powerplant that benefits from BMW's latest M TwinPower Turbo tech, which bundles together a twin-scroll turbocharger, high-precision direct injection, variable camshaft timing and variable valve control. Six in-line cylinders displace 2,979cc of fuel to produce 365hp at 6,500rpm, and 465Nm from as low as 1,400rpm all the way to 5,560rpm. Imagine this much muscle inside a car that is practically the size of an Altis, and you can bet BMW is back.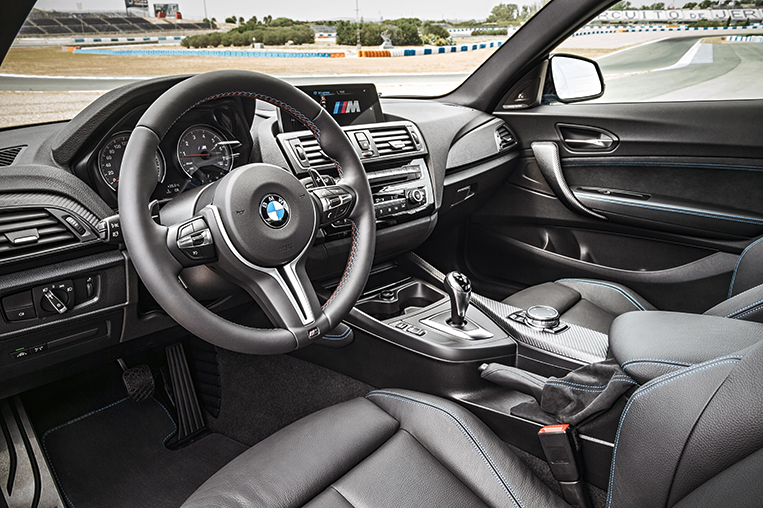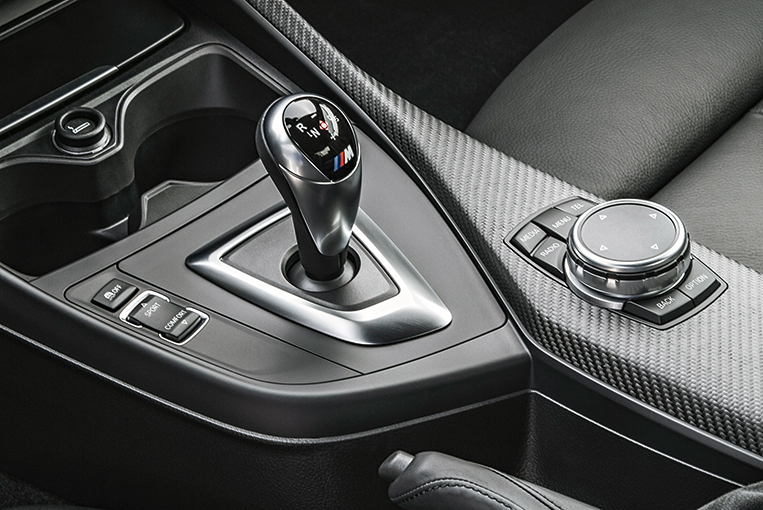 A six-speed manual gearbox is standard, but BMW Philippines has opted for the optional (and flat-out fantastic) seven-speed M double-clutch transmission that catapults the M2 from rest to 100km/h in 4.3 seconds. You have to hear the sound this engine-and-transmission combo emits through the four tailpipes.
This car is like a sturdier-feeling Toyota 86. A fun machine that's as submissive on corners as it is on straightaways, but there's heft to everything. It doesn't waste a single tug at the wheel, nor the smallest of jabs at the throttle. It's both a hip butler that performs your every racetrack whim, and a stylist that makes you look good each time.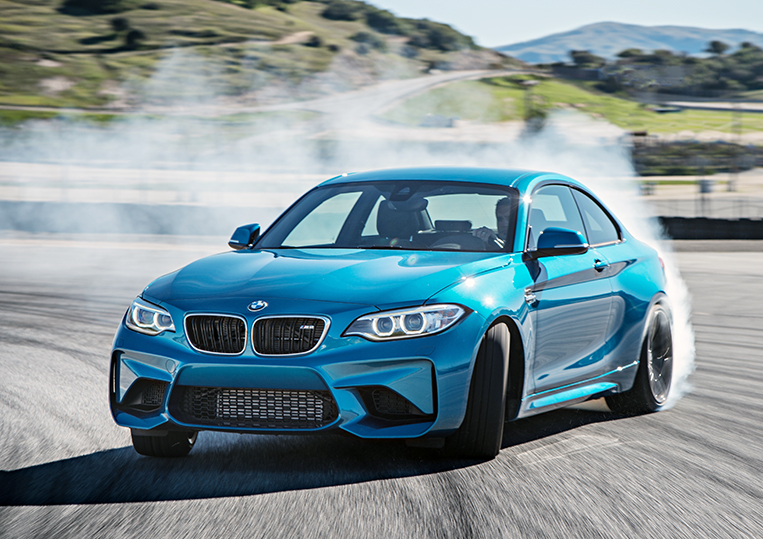 Priced at a little over P6,000,000, the M2 is ridiculously expensive. I could try and recite to you a roster of electronic aids and driving modes and safety nets, and still you might think the goodies aren't worth it. So let me just say this: The M2 is so sharp, so sporty, so agile, so perfectly balanced that it will singlehandedly remind you of why BMW was once so popular among driving enthusiasts. It's a lot of coin, but I'd get this over the Nissan GT-R (okay, maybe not entirely). It's cheaper, it's more usable, it's more tossable and it's more visually pleasing. It simply does the trick and generously dishes out a treat.
Welcome back, BMW.
BMW M2 COUPE
| | |
| --- | --- |
| Engine | 3.0-liter in-line-6 turbo gasoline |
| Transmission | 7-speed M dual-clutch |
| Power | 365hp @ 6,500rpm |
| Torque | 465Nm @ 1,400-5,560rpm |
| Dimensions | 4,468mm x 1,854mm x 1,410mm |
| Drive layout | RWD |
| Seating | 4 |
| Price | P6,080,000 |
| Upside | This car is a city cruiser and a track weapon rolled into one. |
| Downside | It comes with an exorbitant price tag that might intimidate the half-hearted. |