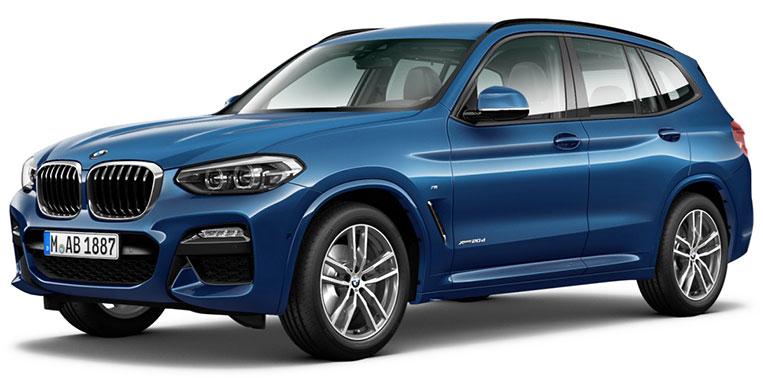 Among local automotive journalists, I'd probably be the first to admit not being particularly fond of BMW's X vehicles. They all look the same to me, to be honest. It's just too easy to confuse one for another. And I would hate to own a vehicle—particularly a premium one—that fades away in the background (specifically because I often have a hard time recalling my parking slot).
The all-new, third-generation X3—recently launched by BMW Philippines (now officially called SMC Asia Car Distributors Corporation, or SMCACDC)—continues the tradition of looking very much like its siblings. But it does have noteworthy changes if you know where to find them.

For one, the new X3 is longer but lower than the last model, making it come across as a sporty and thus worthy successor. In fact, it very nearly resembles a big hatchback—as opposed to a proper midsize crossover SUV—when viewed directly from the side. The overall length and the wheelbase have both increased by some 5cm, significantly contributing to what BMW claims to be a perfect weight distribution of 50:50.
Buyers of this X3 will still use it mostly in the city, but BMW wants them to know that they can take this car anywhere their heart desires. And wishing to sell people on the new X3's versatility and adventurous spirit, the German automaker is complementing the vehicle's introduction with a global marketing campaign I can only call spaced-out (literally).
The BMW X3 is on a mission.
The BMW X3 goes to Mars.
Okay. Whatever. The only mission I envision the new X3 fulfilling in Metro Manila is transporting its sociable and active owner through hell (aka EDSA). Let's drop the interplanetary bullshit and focus on what the car is capable of doing on earth.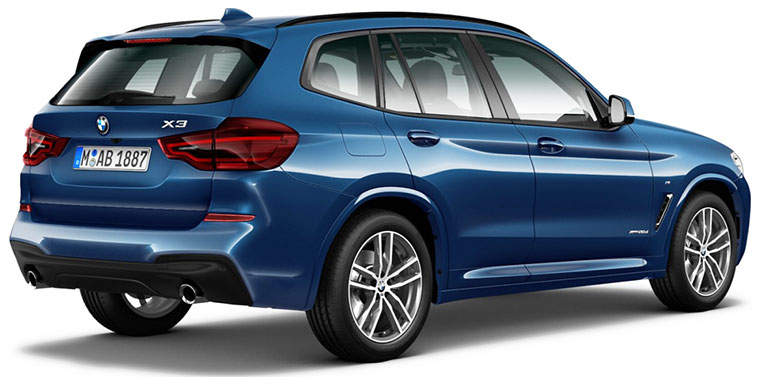 Now, the X3 that BMW Philippines has brought in is very capable, powered by a 2.0-liter TwinPower Turbo diesel engine rated at 190hp and 400Nm. That's a lot for a car that is reportedly lighter by as much as 55kg compared to its predecessor. The eight-speed Steptronic gearbox and the XDrive all-wheel drive system help the driver get the most out of this ultimate all-terrain driving machine.
As an analogy for the new X3's all-around motoring skills, the local distributor paid extremely fit human beings to show off their dexterity and athletic flair during the car's market debut—and also to force aging motoring journalists to start questioning their addiction to rice and beer.
"The launch exhibits how the third generation of the all-new X3 mirrors the brand's promise of Sheer Driving Pleasure," says BMW Philippines president Maricar Parco in a press statement distributed to editors who haven't written about the car even after partaking of the whiskey served at the launch event. "We are confident that this new addition to our Sports Activity Vehicle portfolio will pose immense appeal with an identity hinged on innovation, enhanced connectivity and off-road mobility—allowing the driver to take on every remarkable mission and pursue whatever passion he may have."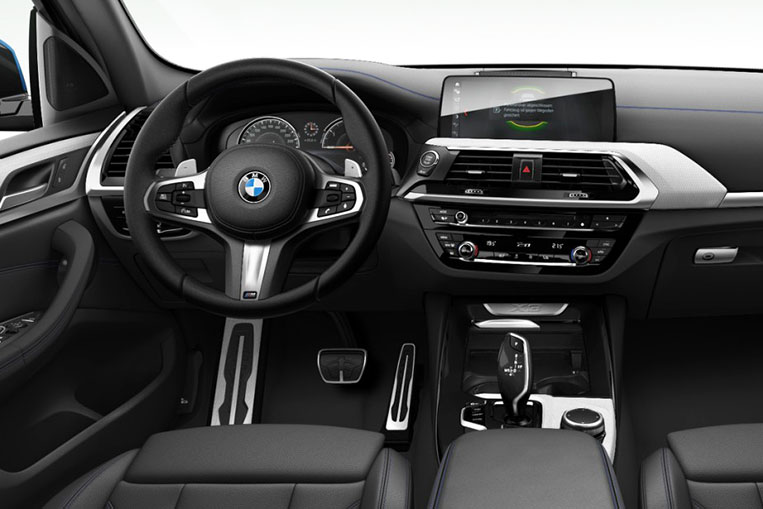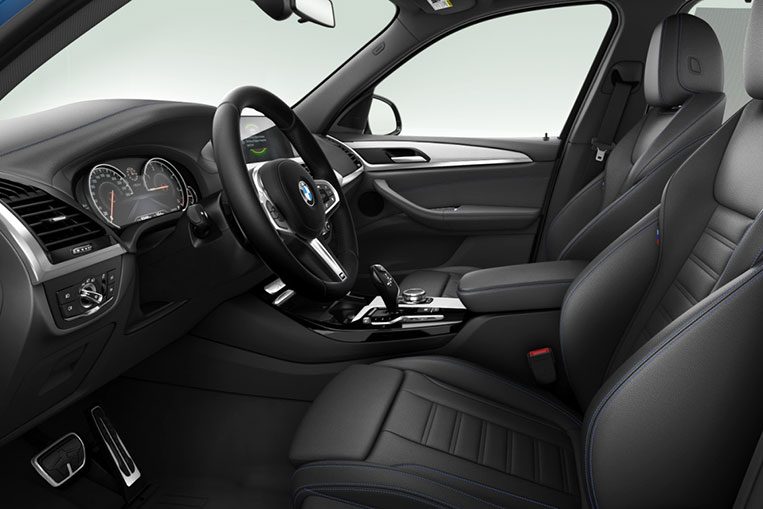 Two variants of the new X3 are now available in our market: the X3 xDrive20d xLine (P4,390,000) and the X3 xDrive20d M Sport (P4,590,000), both with 19-inch light-alloy wheels, the latest version of the BMW iDrive system, 10.25-inch touch-sensitive center display, triple-zone automatic climate control, intelligent parking assistance, and the so-called "acoustic glazing" on the windshield (so you can supposedly hear Ed Sheeran better even at full speed).
The X3 is an important product for BMW Philippines. According to marketing head Karl Magsuci, the model peaked at 178 sold units in 2016. Its sales total went down to 130 units last year, but that was expected considering a new-generation version was on the way.
And now that this all-new X3 is here—still nondescriptly styled but apparently better in every way—we see it moving a lot of units again for its importer, possibly even breaking the 2016 record in its first year of availability. Maybe the Mars marketing campaign will help: Our heavily cratered roads could pass for extraterrestrial topography, after all.