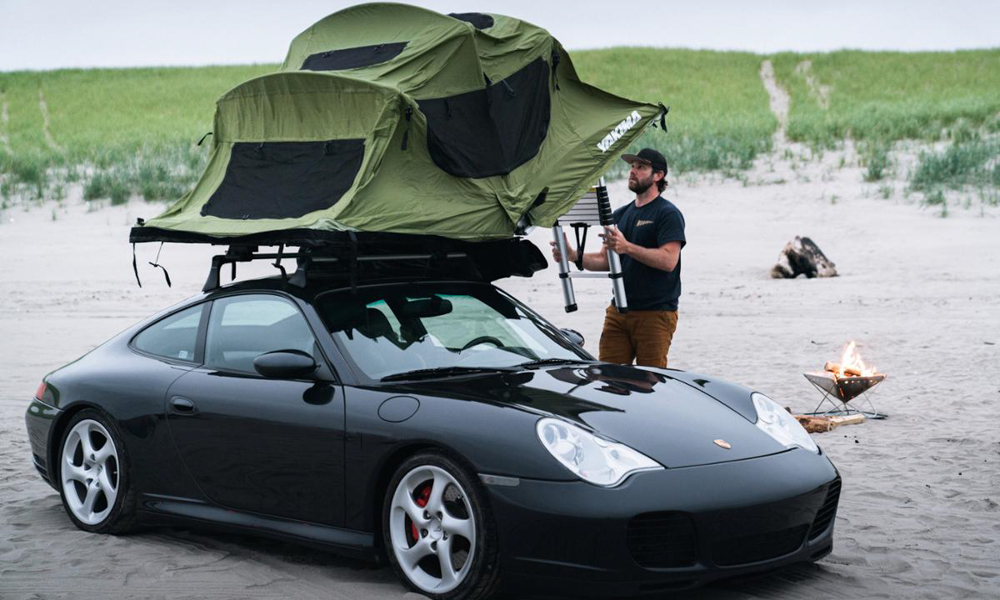 When you think about getting a vehicle for camping, SUVs and pickups normally come to mind. But for some dude in Oregon, driving a slab-sided truck full of overnight gear wasn't the best way to commune with nature. Out of all the cars he could have chosen for his al fresco adventures, he went for a Porsche 911.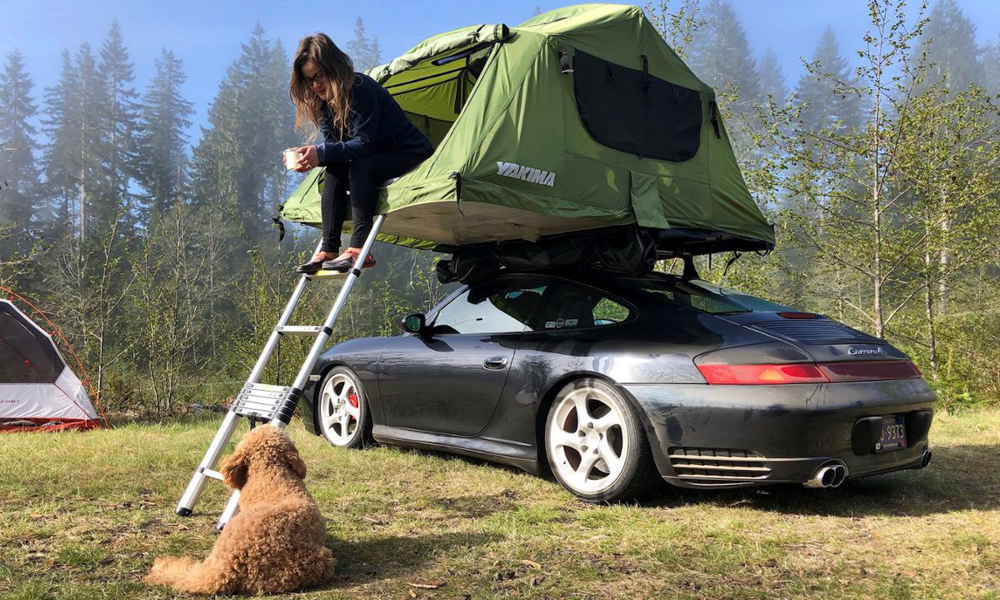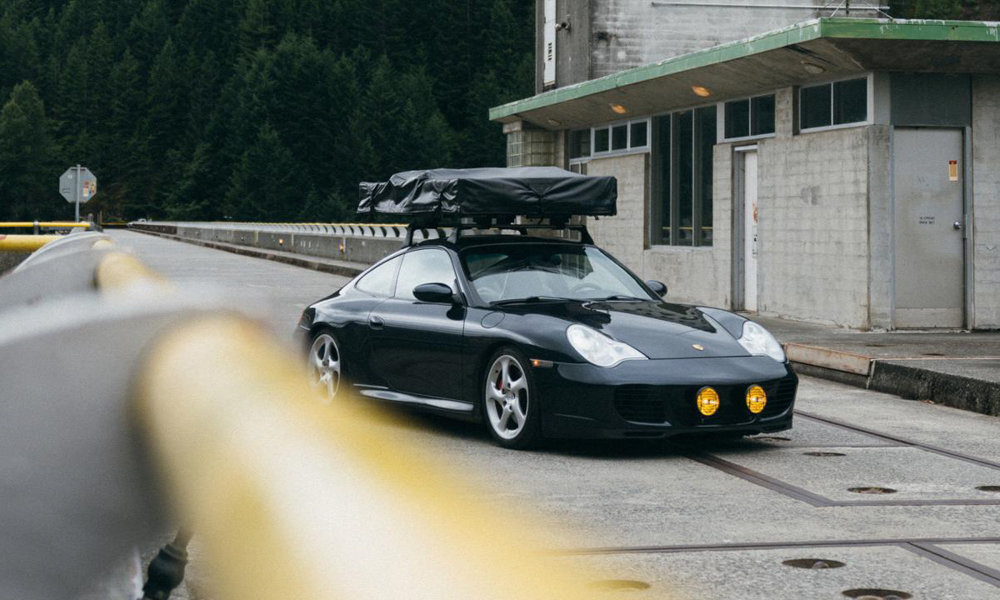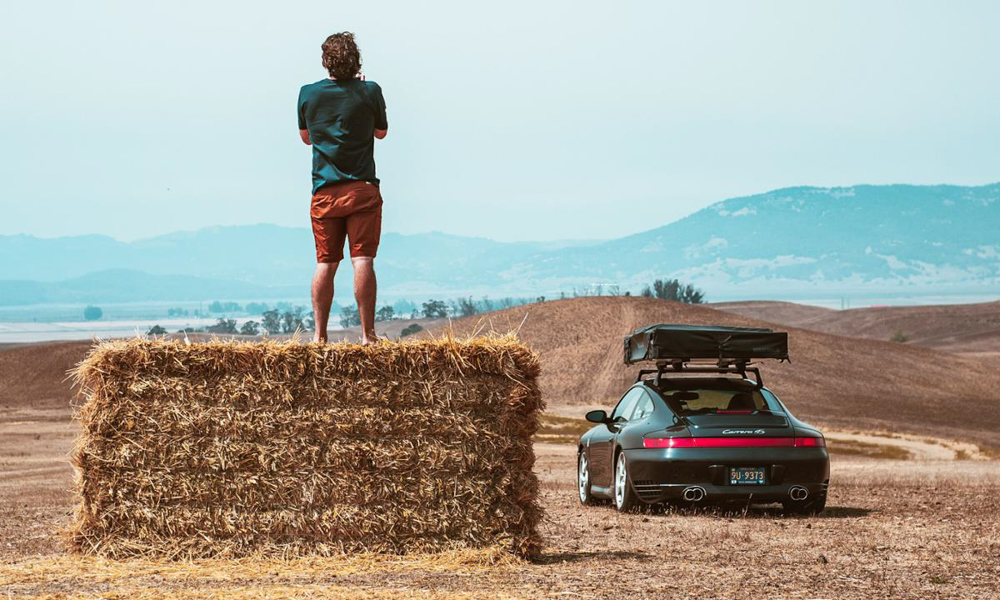 Brock Keen's Porsche 911 Carrera 4S started out life as an unloved 996 sitting at a used-car dealership in Oregon with just under 100,000km on the odometer. Keen bought the tired sports car and restored it for use as a daily and the occasional weekend road trip. Since he and his wife are avid skiers and snowboarders, the Carrera 4S's four-wheel-drive system came in handy when the weather in the mountains turned nasty.
While visiting a camping supplies shop that the couple frequented, Keen spotted a heavily discounted roof tent which he duly acquired. However, attempts to mount the tent on top of his classic Range Rover failed as the mounting points weren't lined up with the SUV's roof rails. Just out of curiosity, he tried to place the tent on the bicycle racks of his 911. It fit like a proverbial glove.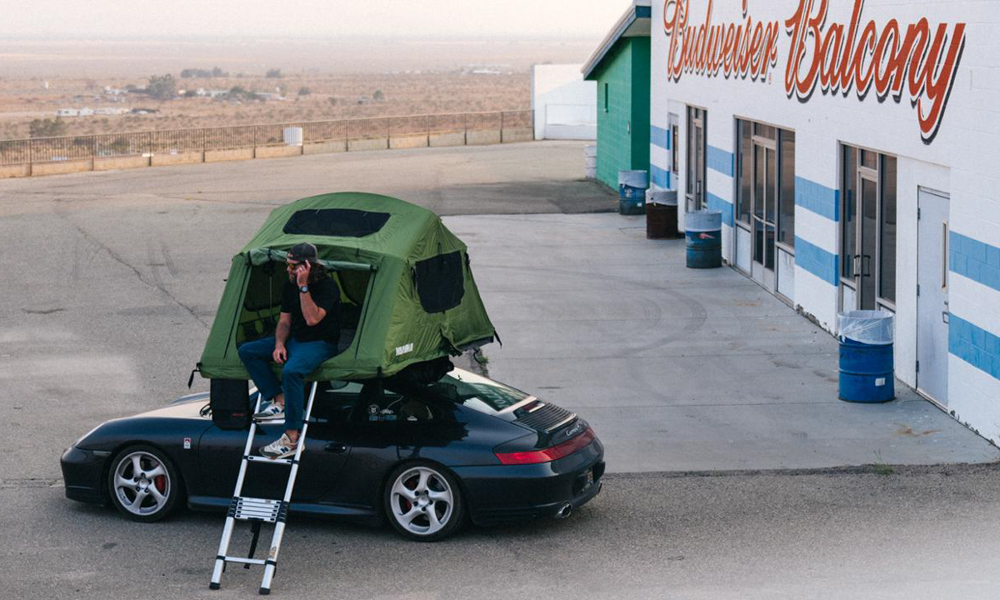 Aside from auxiliary driving lamps and an upgraded intake, Keen also lowered his 911 by an inch. With this suspension drop, he claims the 911 handles predictably even with the unwieldy weight on top. In addition, the tent's manufacturer got in touch with him so that the company could perform a series of stress tests. The car and its unusual roof-mounted accessory passed with flying colors, which prompted Keen to never remove it from his Carrera 4S.