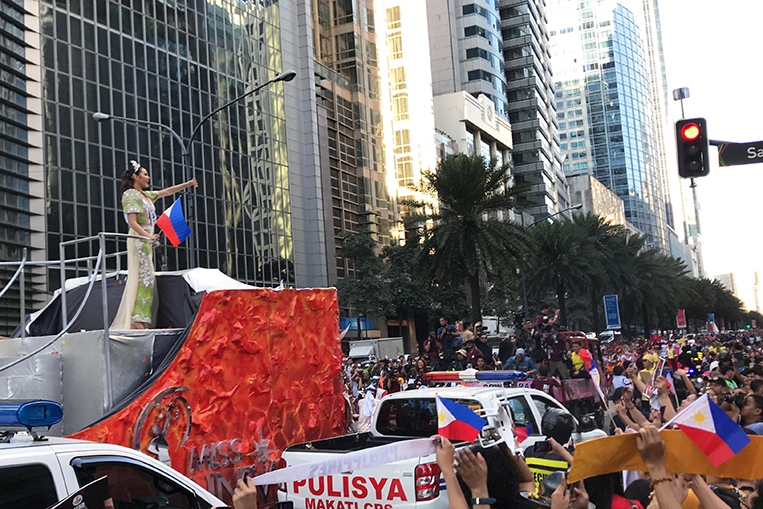 Today, February 21st, Filipinos celebrated their latest embodiment of world-class pulchritude. Catriona Elisa Gray, crowned Miss Universe 2018 last December, graced a parade in her honor, from Sofitel Philippine Plaza in Manila to Ayala Avenue in Makati. The sirens blared. The fans screamed. The confetti fell.
Perhaps most important, traffic stopped. On a busy weekday. Right through three of Metro Manila's most congested cities (Pasay being the third one).
At this point, we are tempted to ask if winning a beauty pageant in this time of political correctness is worth the trouble of disrupting the flow of motor-vehicle traffic in a megalopolis that is already notorious for its daily Carmageddon. Or if it is worth paying for all the logistics required to put together such a crawling spectacle. Or if it is worth making a doctor walk to the hospital because of the closed-off routes in the area (we happened to personally witness one such physician traveling on foot today).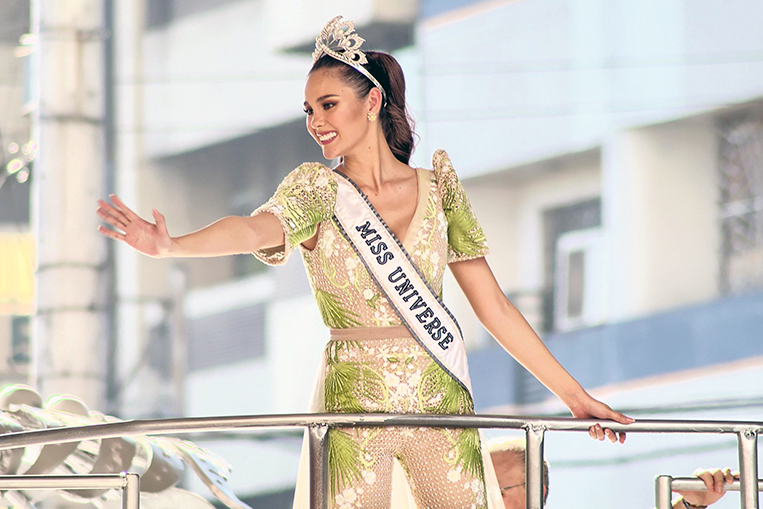 First of all, it's not as if this is a once-in-a-lifetime milestone. This is the country's second Miss Universe crown in the last four years, with Pia Wurtzbach also bagging the title in 2015. That one by Ms. Wurtzbach was actually worth a weeklong parade, as the previous Pinay to be adjudged fairest in the universe had been Margie Moran—back in 1973. These days, we're not quite certain if the feat is just as sweet, especially when you get the suspicion that we're the only nation on the planet to truly care about beauty contests. Sure, other countries join the competition. But here's the difference: To them, it's a pastime; to us, it's everything. As in drop-whatever-you're-doing everything.
Let's face it: We're a starstruck race. We quarrel on social media over celebrities who don't even know we exist. We give a senatorial candidate our precious vote because he's pogi. And yes, we immortalize overachieving beauty queens for making the country proud. Proud of what, we're not entirely sure. Heck, even websites that supposedly don't approve of these traffic-stopping events take photos of the parade.
Don't get us wrong. We love Catriona as much as the next guy does. She's adorable and admirable. But so is the underpaid teacher at the school just a few blocks from our office. The latter just doesn't look as good on Instagram.