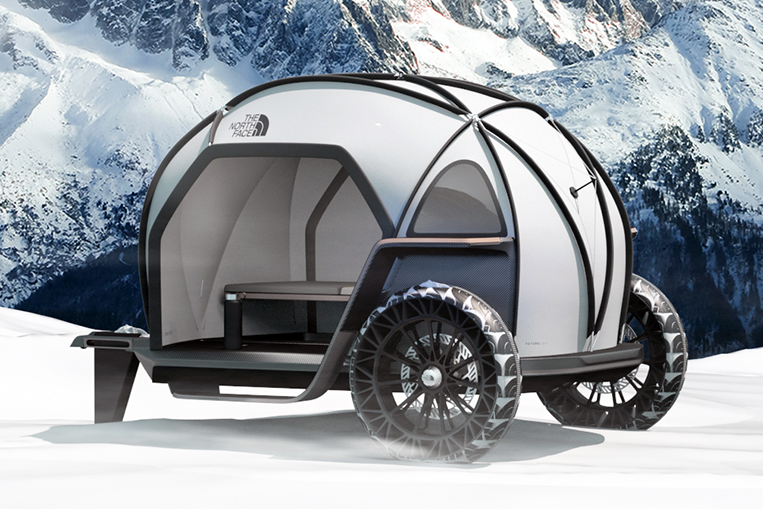 It looks like the X models aren't the only BMW vehicles that you can take on your future camping trip. Designworks, a subsidiary of the BMW Group, teamed up with American outdoor gear maker The North Face to create this funky-looking Futurelight Camper.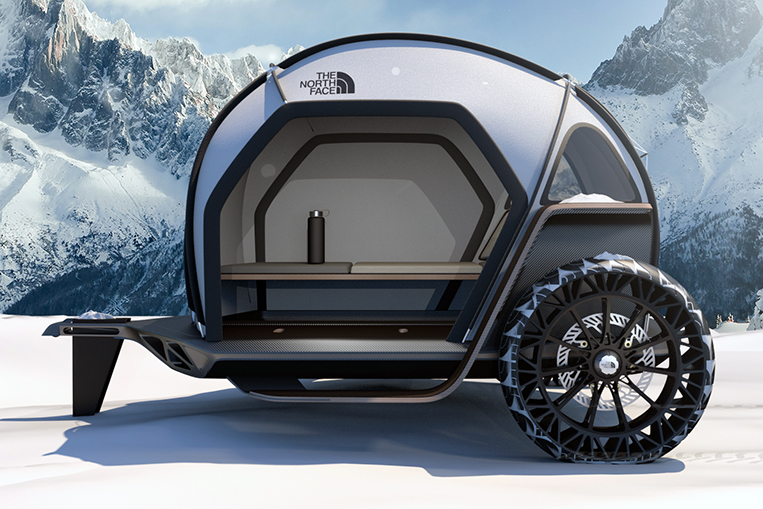 Inspired by BMW's own GINA sports car concept from 2008, the Futurelight Camper uses flexible and waterproof material as its shell. The camper's geodesic dome is wrapped in The North Face's trademarked Futurelight fabric. Here's how BMW explains the idea:
The revolutionary Nanospinning process used to create Futurelight has allowed The North Face designers to add air permeability into the membrane of a fabric for the first time. The process creates nano-sized holes, allowing for incredible porosity while still maintaining total waterproofness, letting air move through the material and providing more venting than ever before.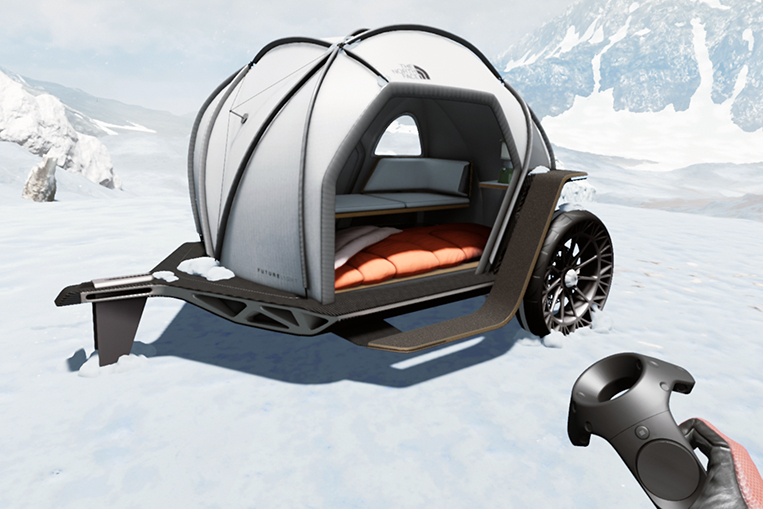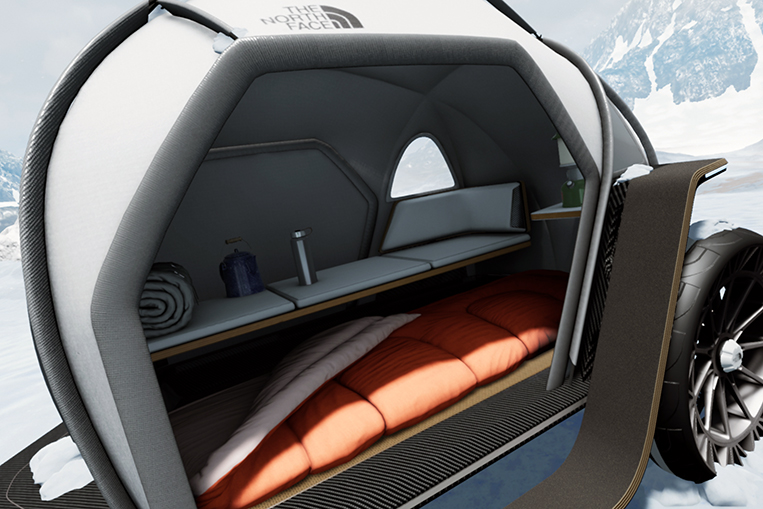 The camper concept sports badass multi-spoke wheels seemingly wrapped in airless tires. Inside,  you'll find a comfy couch and a cozy bed, making this the perfect trailer for road trips to far-flung places where the usual accommodations aren't always available.
BMW displayed this camper concept at the just-concluded Consumer Electronics Show (CES) in Las Vegas. While no further information was provided about its possible production, what's clear is that the material used for it will be available to customers soon. The North Face's Futurelight fabric will be included in the company's product line later this year.