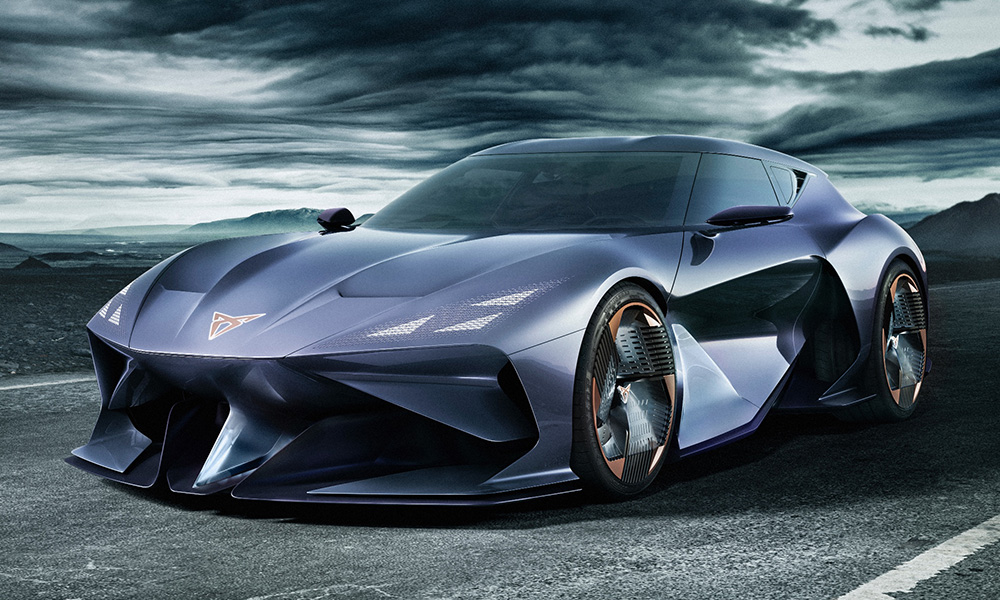 Crowdsourcing used to be all the rage a few years ago, and the method of essentially asking your consumers to show or tell you what they want is still being used today. The latest example is the stunning concept car you are looking at here.
Called the Cupra Dark Rebel, its design is based on input from 270,000 fans of the brand who could influence its looks using a Hyper Configurator on the brand's website. The result is a rather tidy looking two-seater shooting brake sports car that aptly demonstrates the fact that EVs don't have to be boring.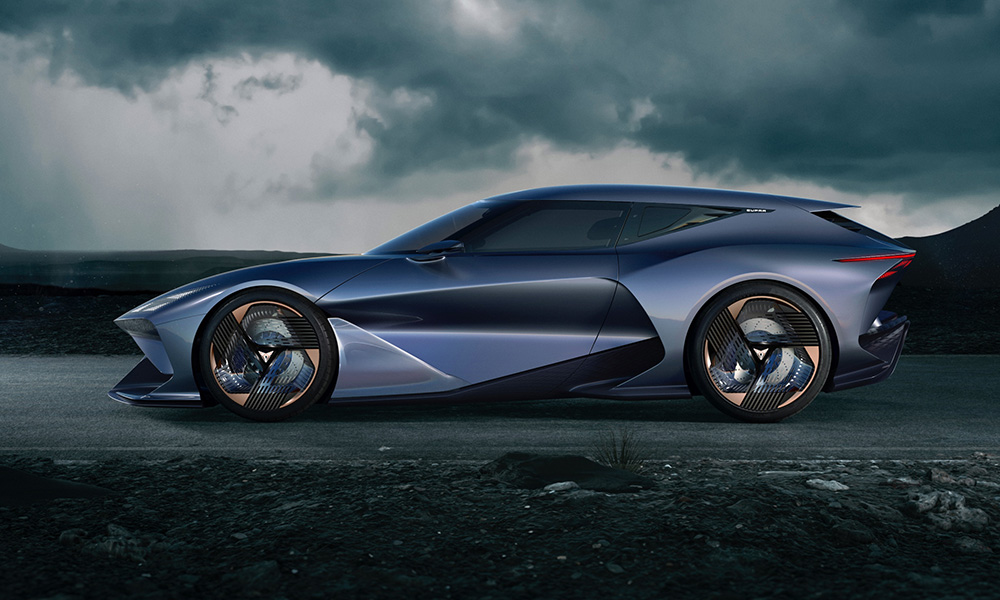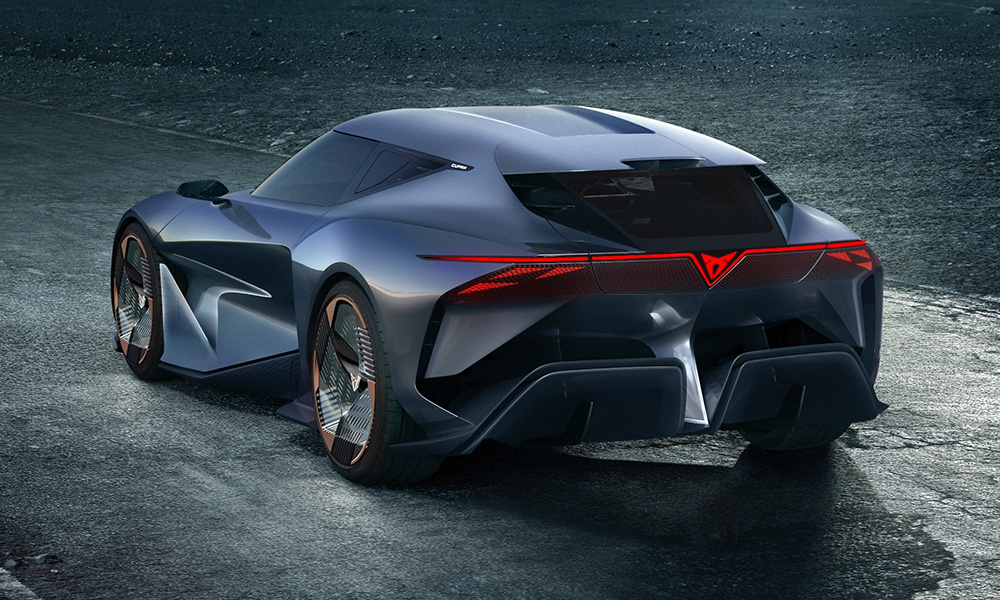 You could be forgiven for thinking that this machine is purely virtual, but we assure you it's real and has just been unveiled at the IAA Mobility Show in Munich.
Standing 4.5m long, 2.2m wide, and just 1.3m tall, this rebel with a cause wants to show the world what the future of Cupra might look like, and that electric cars can indeed be pulse-raising machines. Hunkered down and with razor-sharp lines, it's a proper statement of intent, and the intention is to grow the company and conquer major markets such as the USA.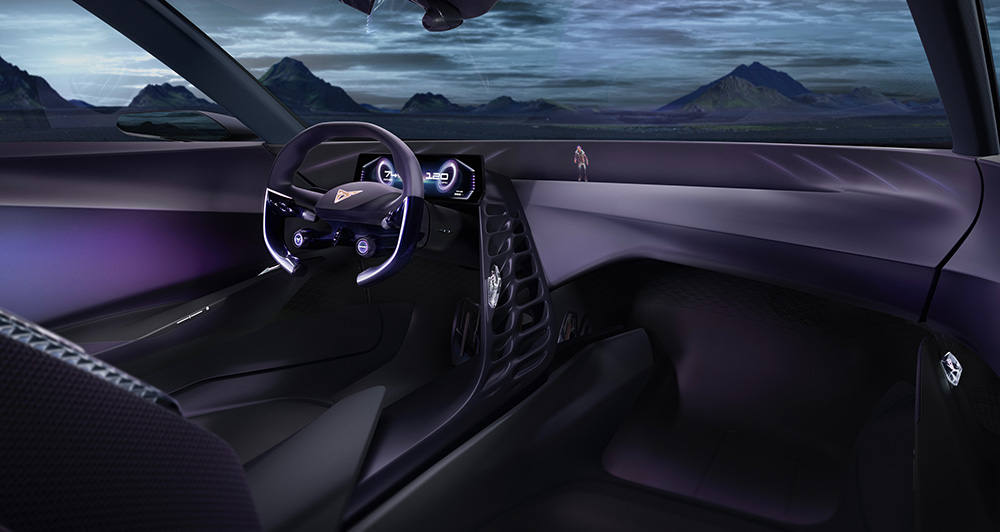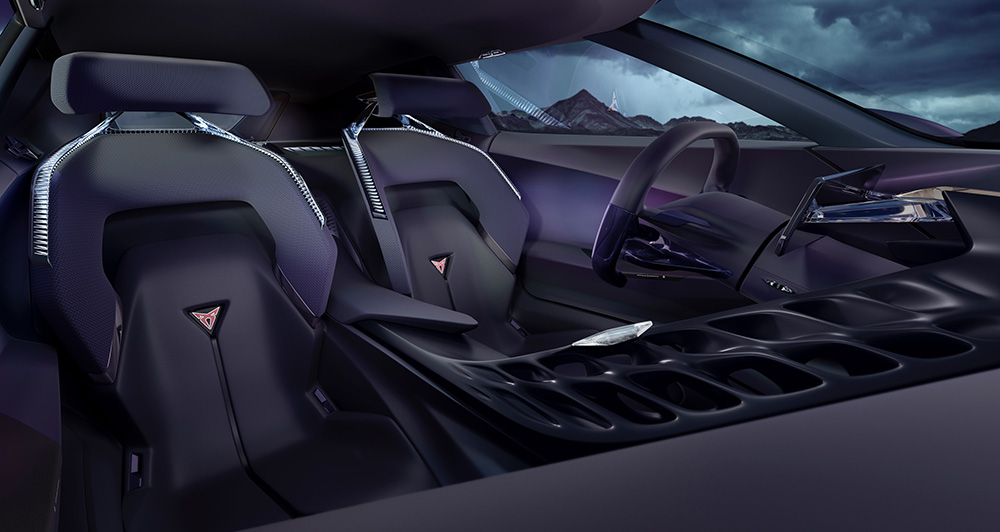 The firm won't give exact performance figures for this machine, but seeing as it is also active in Formula E and that previous concept cars already had over 400hp, it's safe to say this dragon chaser won't be a slouch. Inside, a central, 3D-printed spine divides the cabin and provides added structural support.
To the left and the right of it are figure-hugging bucket seats designed to keep you from floating around the cabin when things get a bit more spirited. There's plenty of mood lighting designed to boost your emotions while sitting behind the wheel. And to ensure things don't get too heated, a thermal camera on the roof monitors the temperature in the cabin and adjusts it accordingly.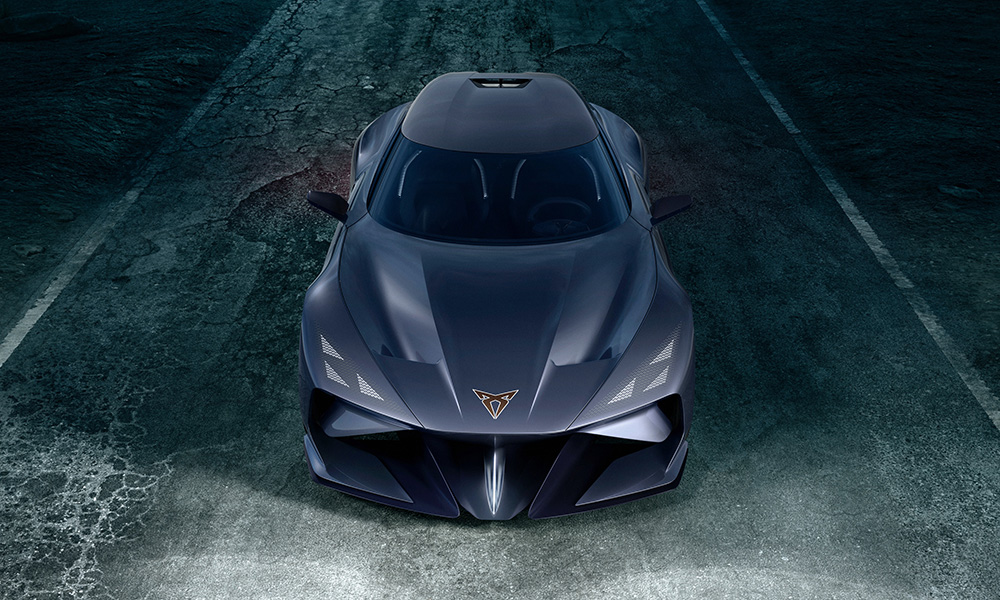 Where the UX and the UI are concerned, the carmaker is trying to fuse the digital and real worlds. You can create a 3D avatar of yourself, and even play around in the company's own metaverse when you're not driving the vehicle. We're not sure gimmicks like this will ever really take off, but it's good to see brands experimenting around.
All in all, the Cupra Dark Rebel is an exciting glimpse of what the company is capable of, and likely to launch in the not-too-distant future. Cupra started as a performance arm of Volkswagen-owned Seat, but the apprentice seems to be overtaking the master now, and we can't wait to see what the next production vehicles will look like.