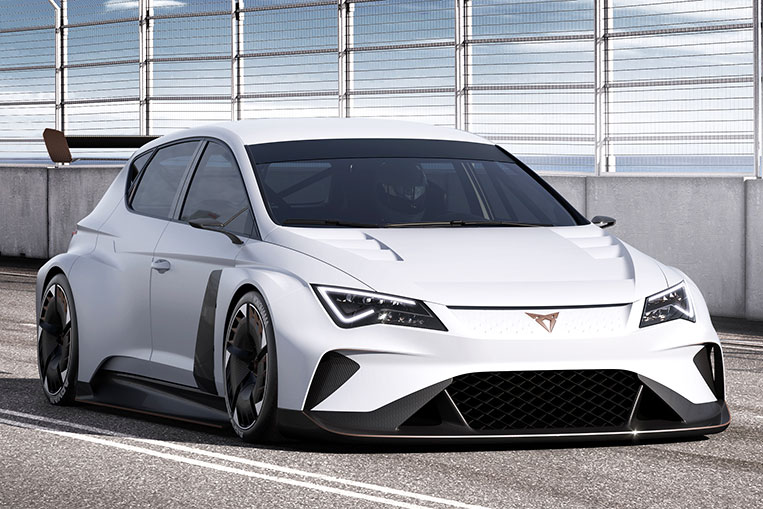 Some of you may not know that Spain has an automotive company called Seat (pronounced 'sā-yat'), which is an acronym for Sociedad Española de Automóviles de Turismo. The brand has been owned by the Volkswagen Group since 1986, and manufactures nice little cars like the Ibiza and the Leon. And why, you ask, are we talking about Seat right now?
That's because the Spanish brand has just released photos of the Cupra e-Racer. Cupra is the company's performance division, like BMW's M or Nissan's Nismo.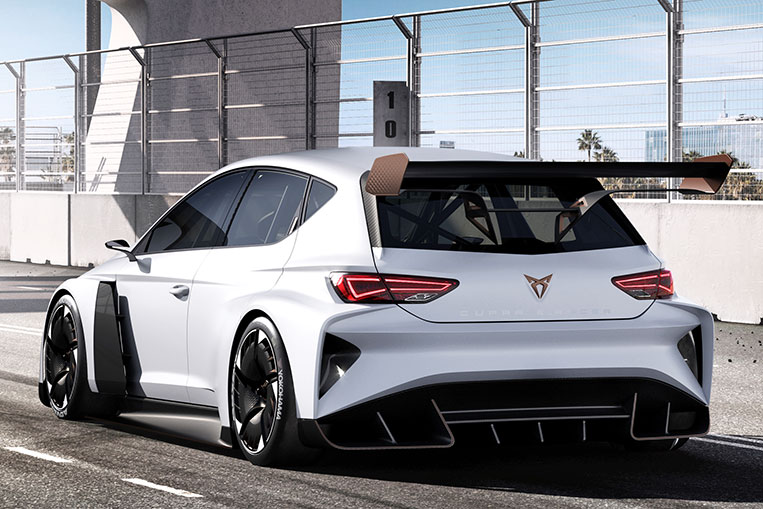 As the car's name suggests, the Cupra e-Racer is an electric race car. In Seat's own words: "It will be the first 100% electric racing touring car in the world." To be officially presented at the Geneva Motor Show, the Cupra e-Racer is said to have 402hp of continuous power and as much as 670hp of peak power.
Dubbed by its maker as a "true motorsport car," the Cupra e-Racer is the latest sign that the motoring world is fast turning to electric propulsion not only for real-world application but also for competitive racing. Exciting (if a bit too quiet) times.