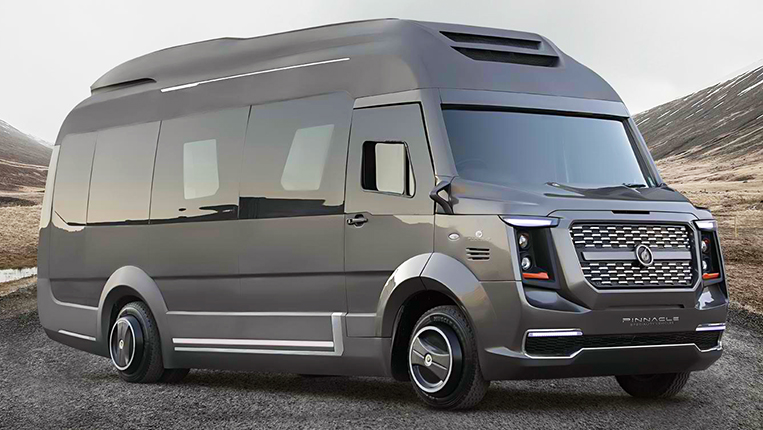 If you happen to be a celebrity in need of a new van, or if you're simply someone looking for a large people-carrier that is a little more exciting than a stock Super Grandia, then a company from India might be able to help you out. Pinnacle Speciality Vehicles, a coachbuilder and vehicle modifier based some 150km southeast of Mumbai, has just revealed what the company claims is the country's first expandable camper van, and it's quite a sight.
Simply called the Finetza, this VIP lounge on wheels is based on the Force Traveller, a minibus also manufactured in India and powered by a 3.2-liter common-rail diesel engine that puts out a leisurely 115hp. That sort of horsepower won't be getting you anywhere in a hurry when it has to move half a palace, but the Finetza isn't built for the fast lane anyway. Instead, its cozy interior invites passengers to relax and enjoy amenities that exceed those found in many condos.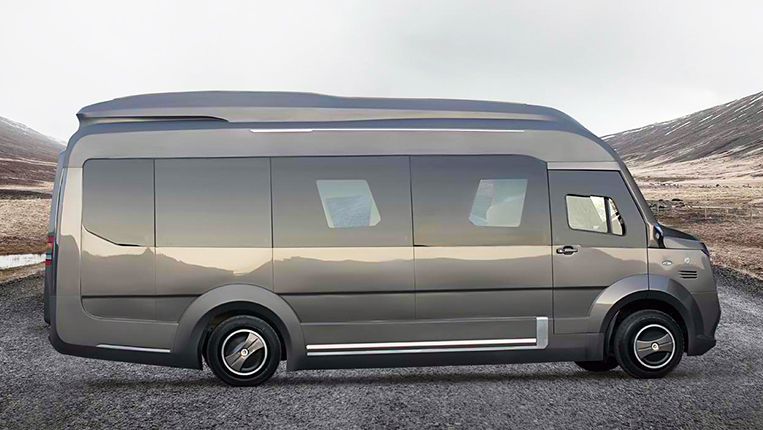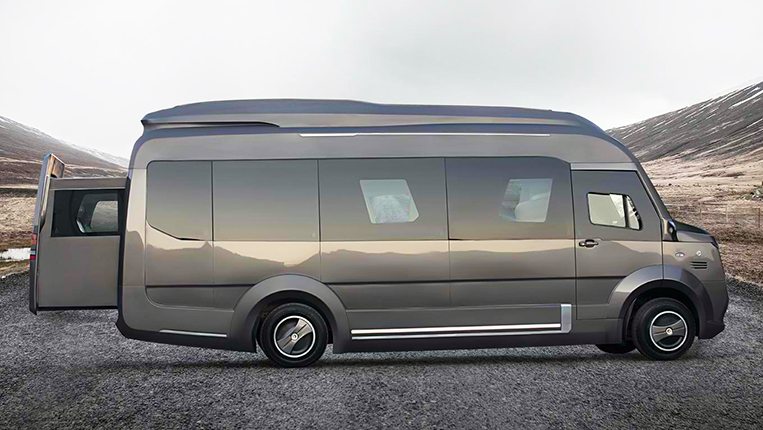 Customers can choose from a wide variety of layouts and seating options that include powered recliners, first-class seats or even a sofa that can turn into a bed. Depending on the configuration, this means that up to eight people can travel and sleep onboard, while an optional sunroof means passengers can sleep under the stars if they want to.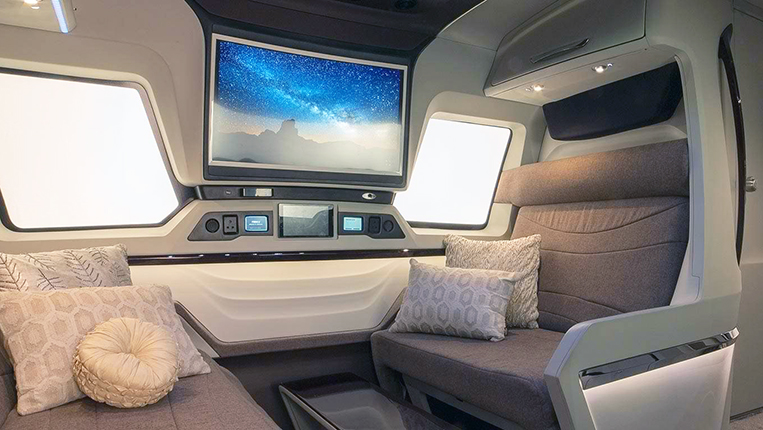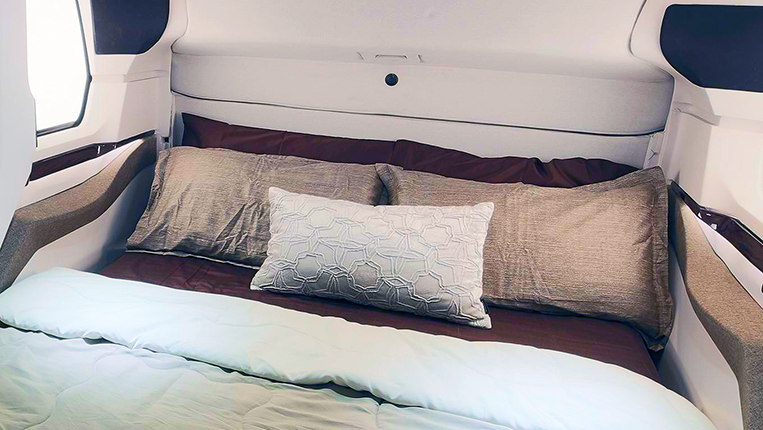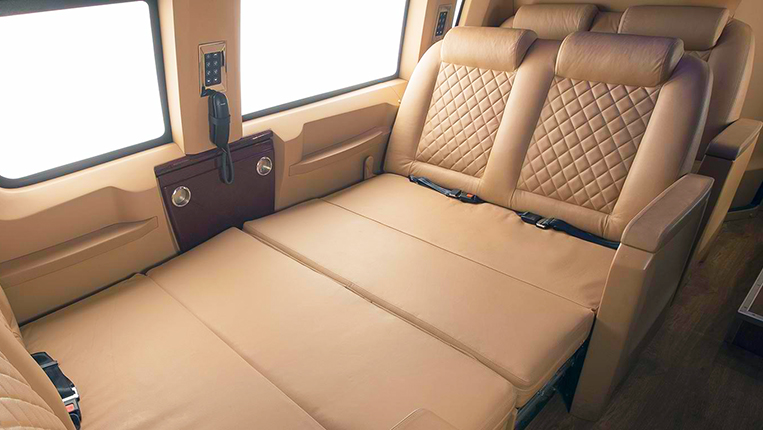 In case stargazing isn't your thing, then an entertainment system with multiple smart TVs and a home theater is available to cure any boredom, while 230V power outlets and onboard Wi-Fi make sure everything stays charged and connected. Many features can also be controlled straight from your smartphone, while an extendable section at the rear of the vehicle adds some extra space at the push of a button, enabling the vehicle to grow from 6.8m in length while moving to 8.4m when parked. A kitchenette holds food and refreshments for long road trips, while a bathroom complete with a shower makes sure that stops at service stations can be kept to a minimum.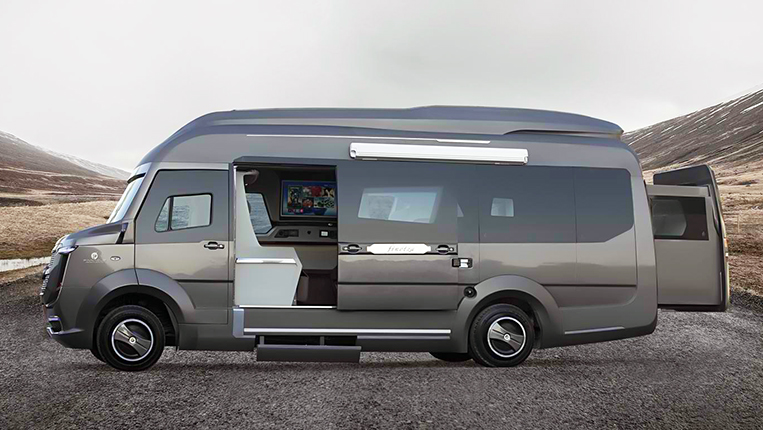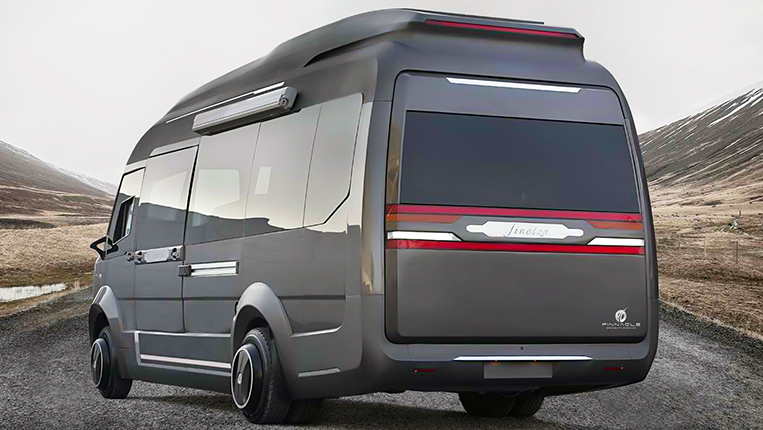 But the most eye-catching aspect of this first-class van has to be the exterior design. Looking like a combination of an armored truck and a celebrity van, the Pinnacle Finetza will definitely make you stand out from the crowd. There's no hiding this giant. And while it is sure to make an impression on the road, its impact on your wallet is likely going to be smaller than you think. Pinnacle has put the starting price for the expandable Finetza at 5,000,000 Indian rupees, which converts to roughly P4,000,000, a relatively small price to pay for a mobile condo. Filipinos have an alternative, though: the Nissan Urvan Premium. But that's another story.