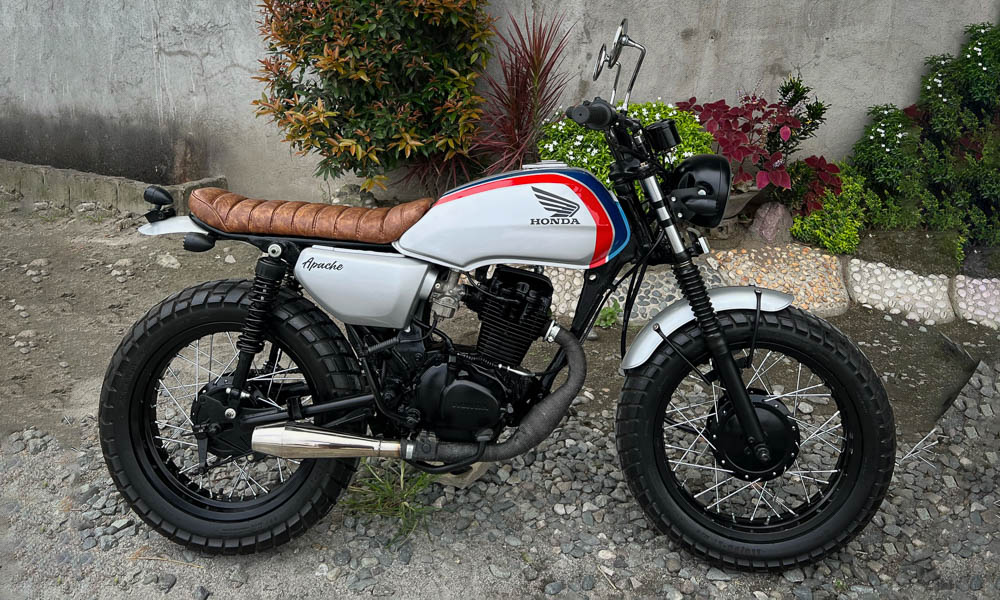 As we've featured before, the Honda TMX is the customizer's ideal (small) base bike. The basic shape is classic motorcycle, the frame can be easily modified, and there are parts aplenty since this "pantra" is built in the thousands. Fabricating custom body parts can be done with a skilled tinsmith.
Now, it's fairly easy to turn a TMX (or any bike, for that matter) into a scrambler. Just put fat dual-sport tires, maybe raise the exhaust a bit, put higher fenders, and call it a day. But we came across this beautiful TMX by Apache Customs on our Facebook feed, so we had to take a closer look.
Apache Customs is run by King Brian Salazar. He's actually a pilot, and the shop started out in February of 2020 as a side hustle. He already had a welding shop before Apache Customs was formed, so he had experience in cutting and welding. Since they first opened, they have specialized in restoring and modifying classic motorcycles, as well as converting pantra bikes into classic-styled machines.
According to King, this particular bike wasn't in good shape when the owner first brought it to the shop. The engine wasn't running, and the electricals needed to be replaced, among many other things. Its owner already owned a classic big bike, and wanted his TMX to have that same vibe in a smaller displacement. Rebuilding the engine was the first task, and then a new wiring harness had to be installed.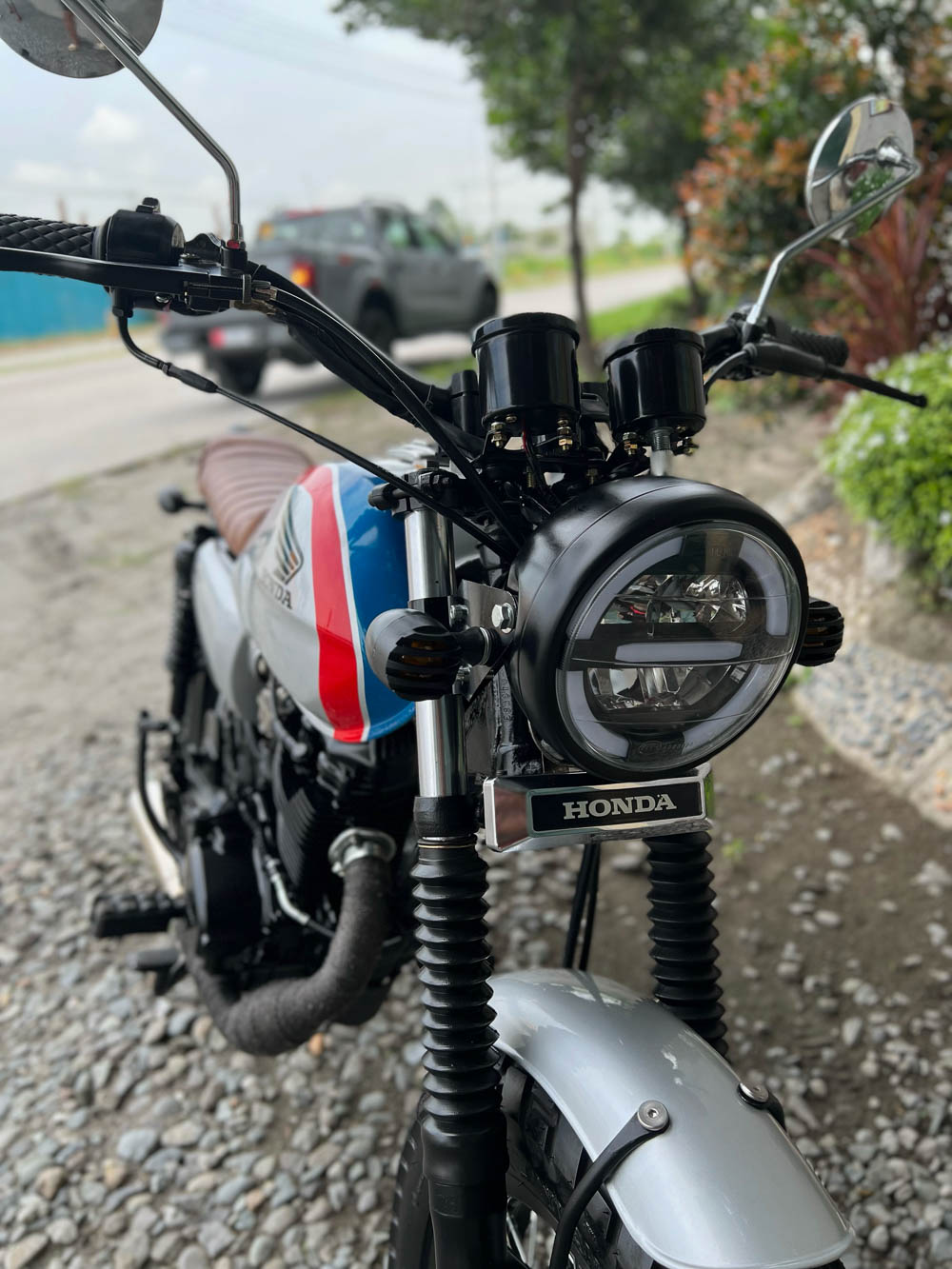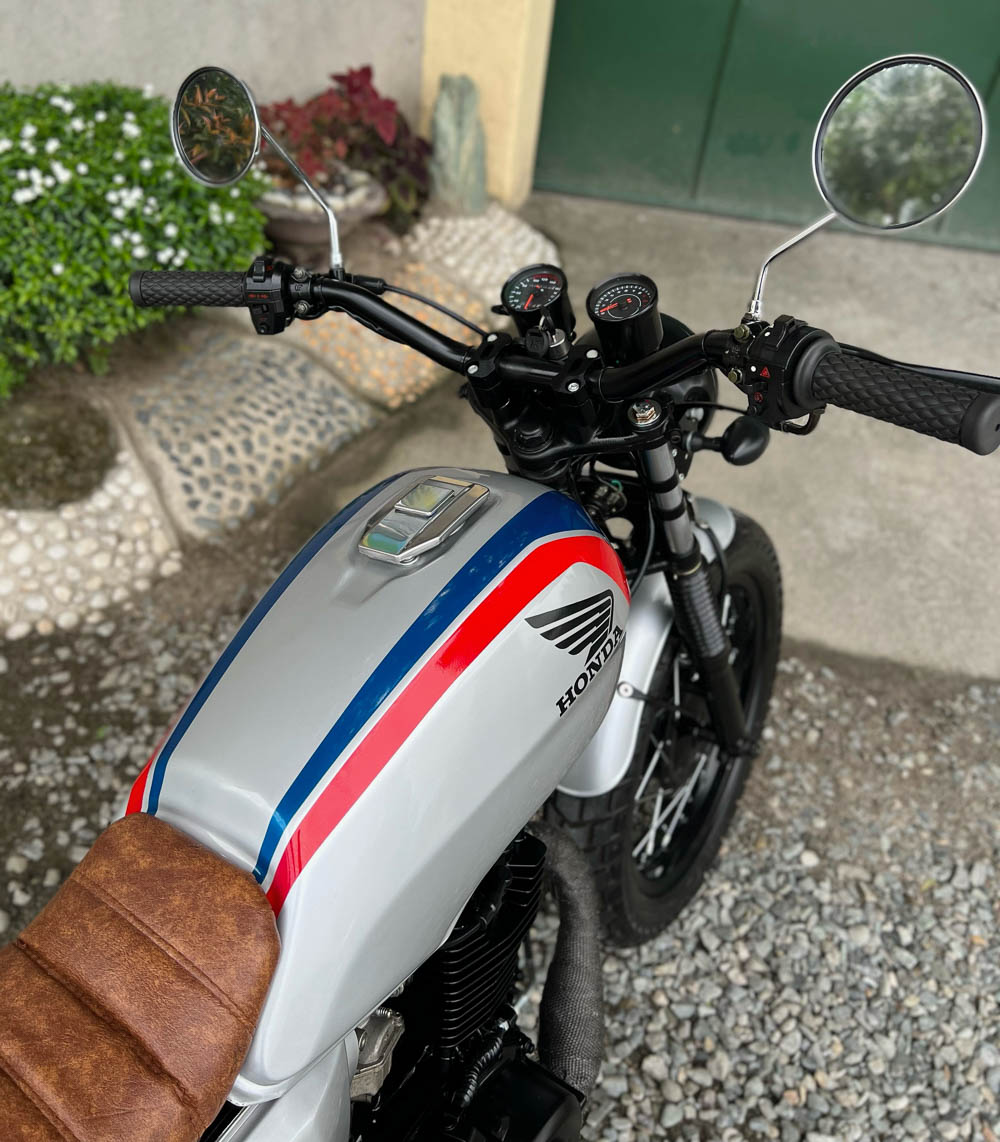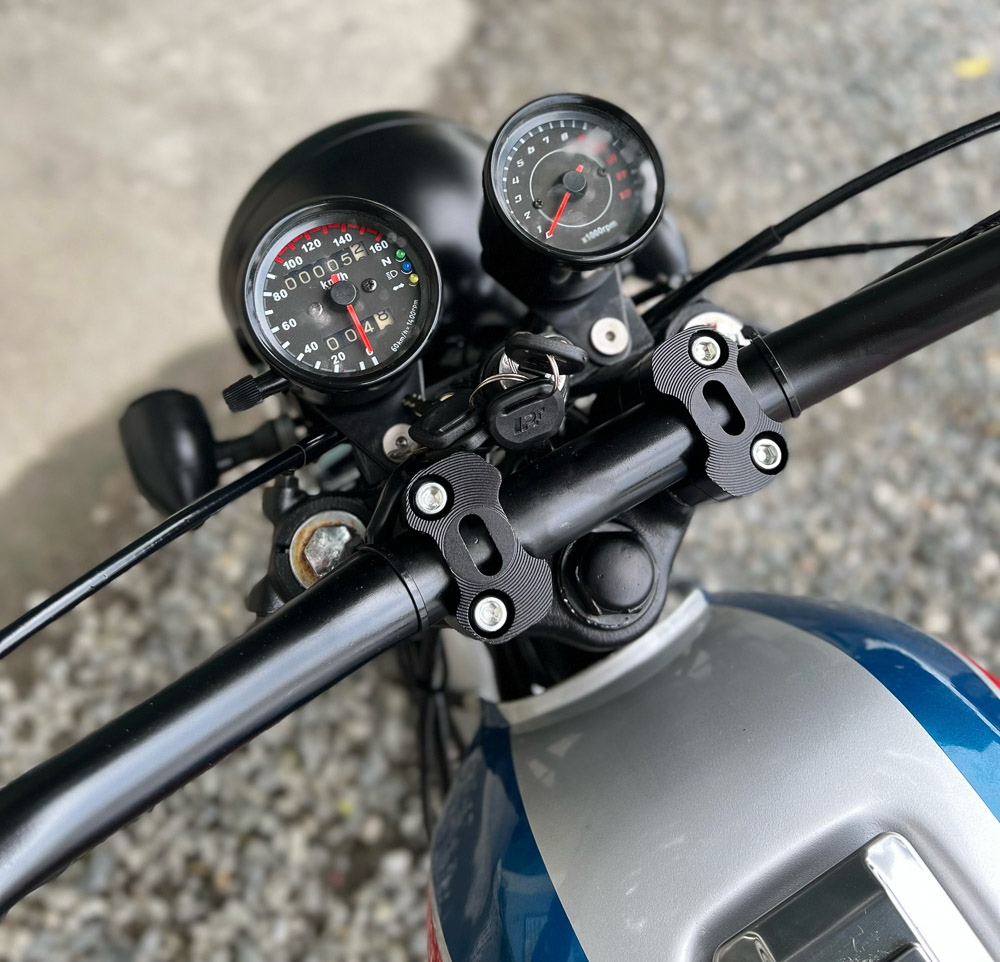 When it was back to running condition, Apache set to work modifying the subframe so they could put a custom bench seat. The swingarm was also lengthened in order to fit wider wheels. They put a three-inch wide wheel at the front and 3.5-inch one at the back, fitted with 110/90-17 and 130/80-17 dual sport tires, respectively. A custom exhaust with a header wrap was fitted, along with new fenders, a speedometer, and LED lights.
The custom-painted tank with its red and blue accents and gunmetal finished side panels and fenders are icing on the cake. The end result is a small bike that looks beefy and ready for some back-road brawling, while also looking very well put together.
According to King, the total cost for the build was P45,000, plus an additional P8,000 for the engine repairs. The total time from start to finish was just four weeks. Their work on this scrambler is so good that we've been going through Facebook Marketplace for a cheap base bike to send over to his shop in Pampanga.
Interested riders can contact him via this Facebook page if they'd like to find out more about how to make their very own custom bike.