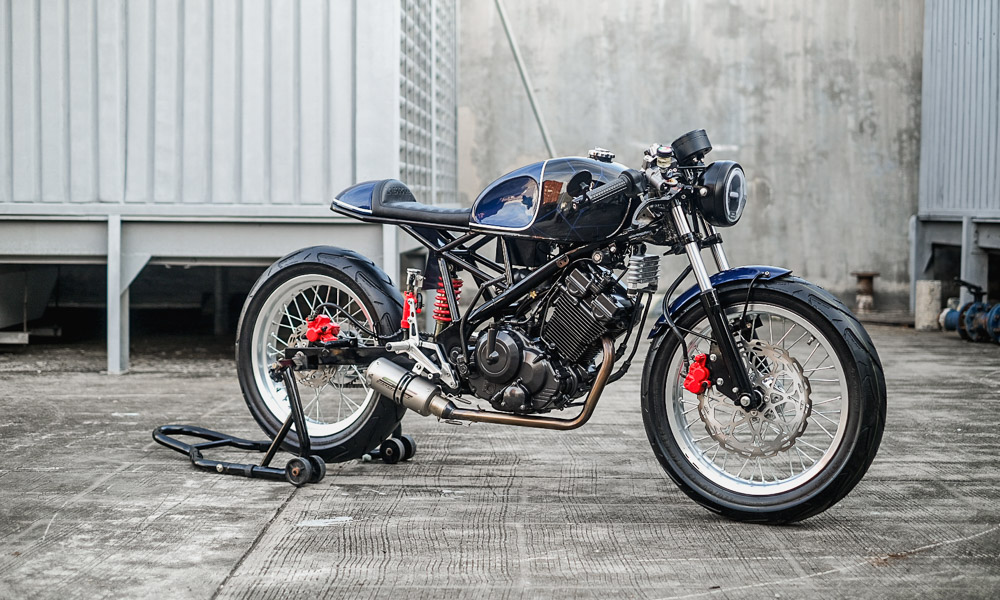 Underbone riders love the Suzuki Raider. It's light, it's fast, and there are hundreds of aftermarket mods out there to personalize one's ride.
But this particular Raider got quite the makeover. Instead of the more common mods to turn it into a street racer (and its somewhat unfair reputation as a kamote's weapon of choice), the owner opted for a more distinctive retro theme: the classic café racer.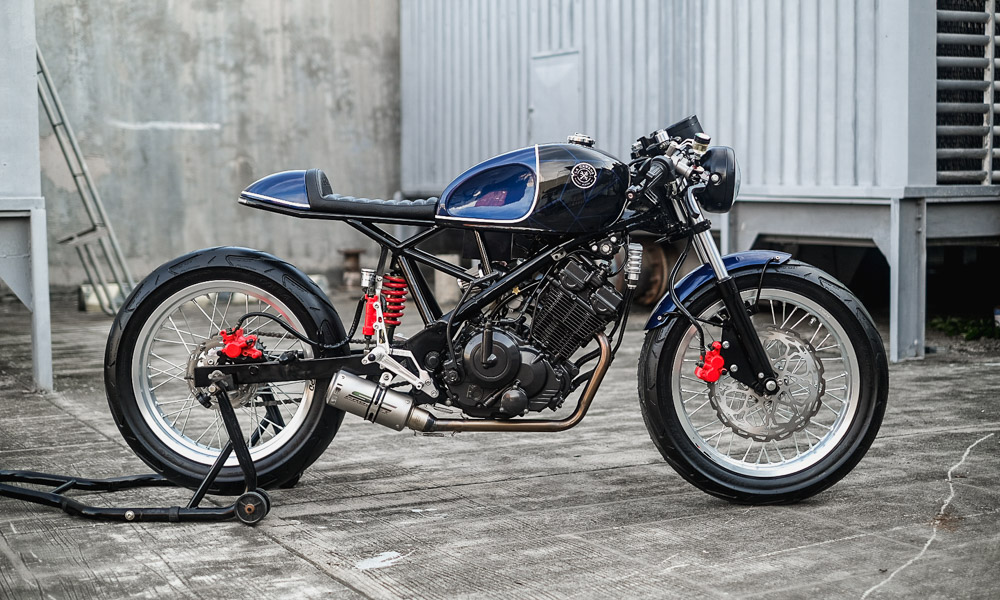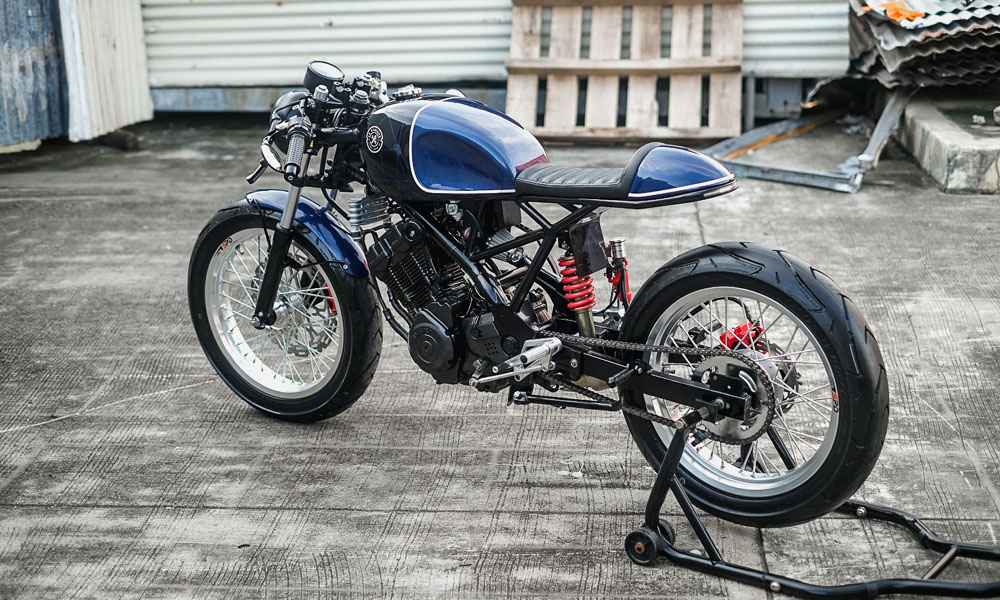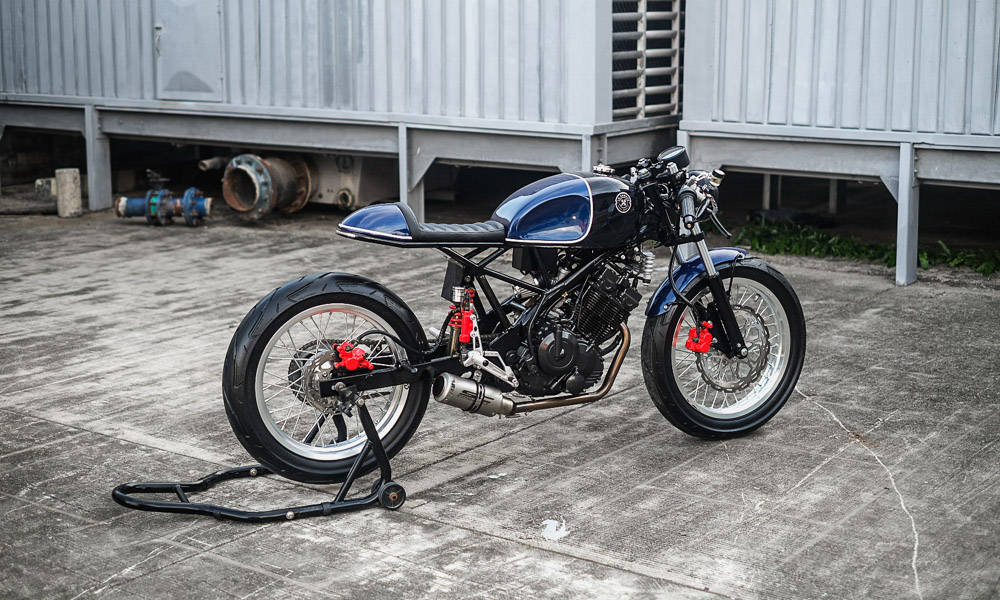 For this to work, the bike would need to have a distinct "bone line" (picture a horizontal line bisecting the tank, the headlamp, and the cockpit, where the light will reflect off it).  It would also need low clip-ons, cutoff fenders, and a sleek tank. Under the expert hands of La Garahe Motorcycles, the transformation is convincing.
The biggest change had to do with the frame, as the stock underbone chassis was clearly never designed to support the form factor of a standard motorcycle upon which café racers are built.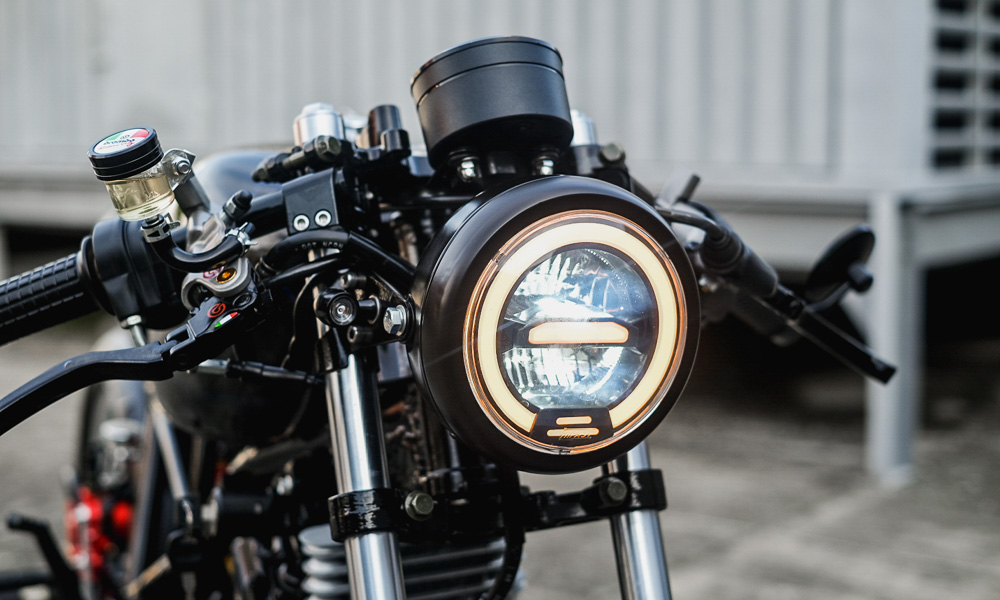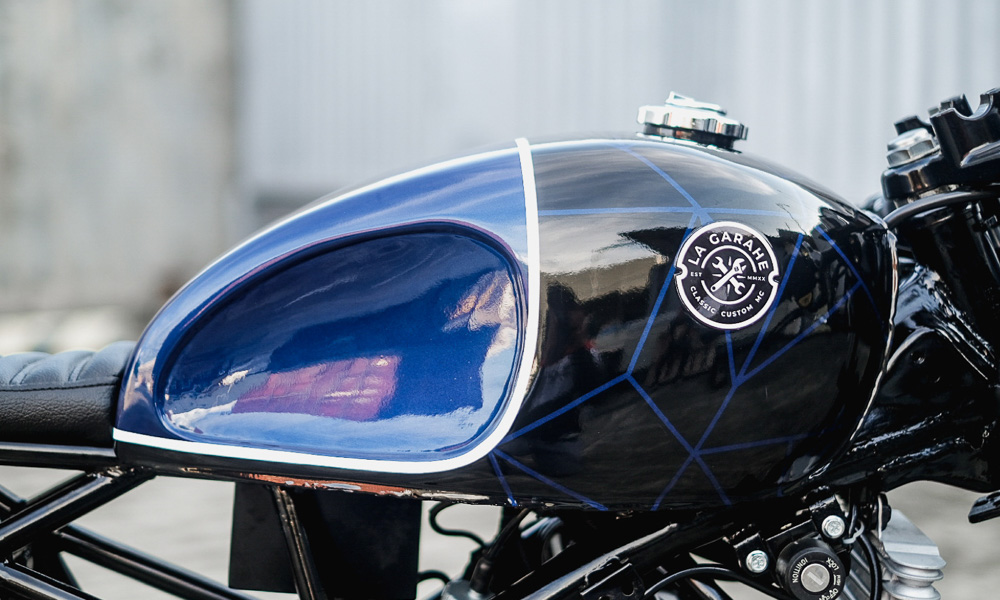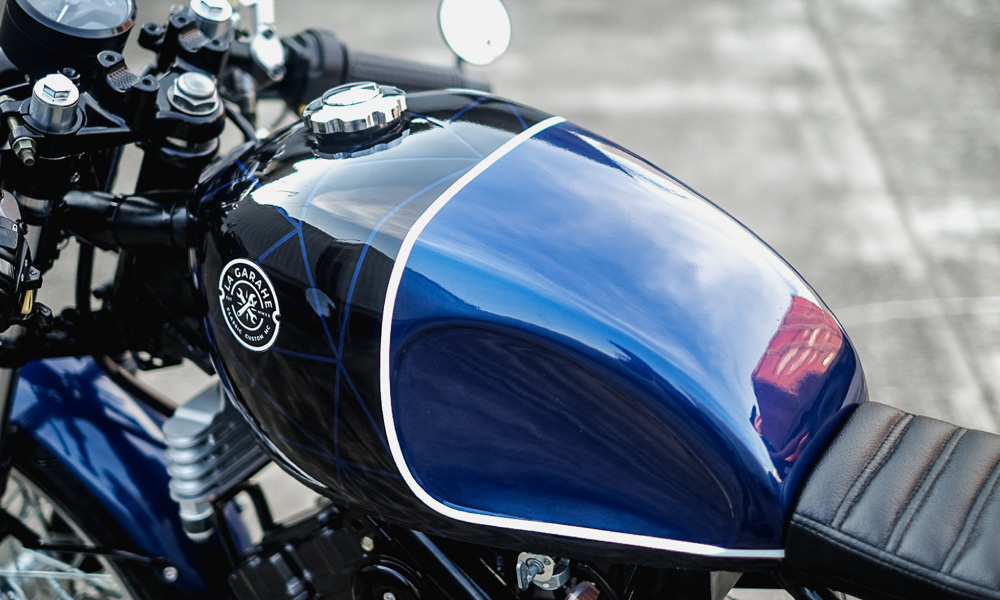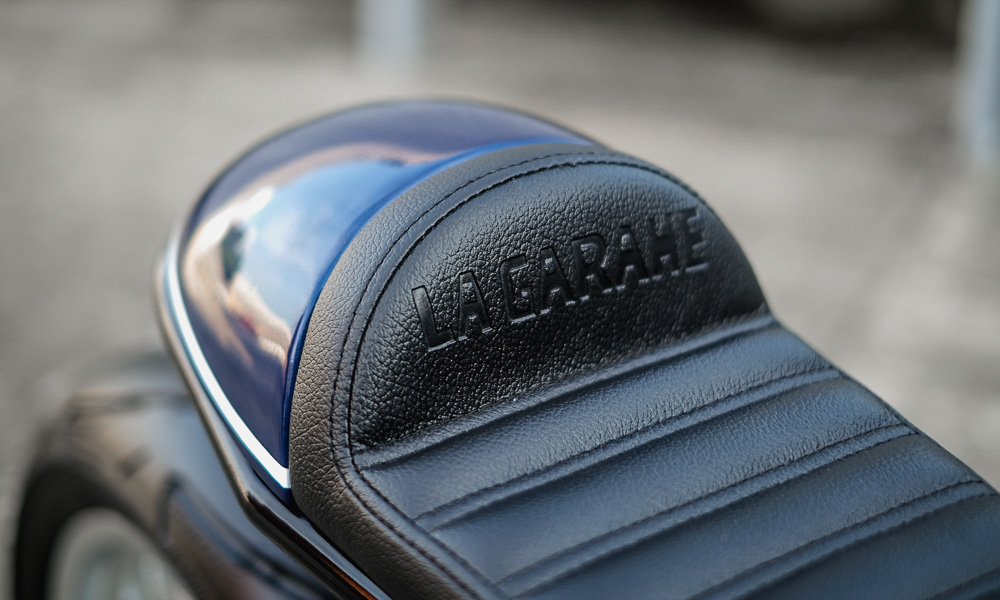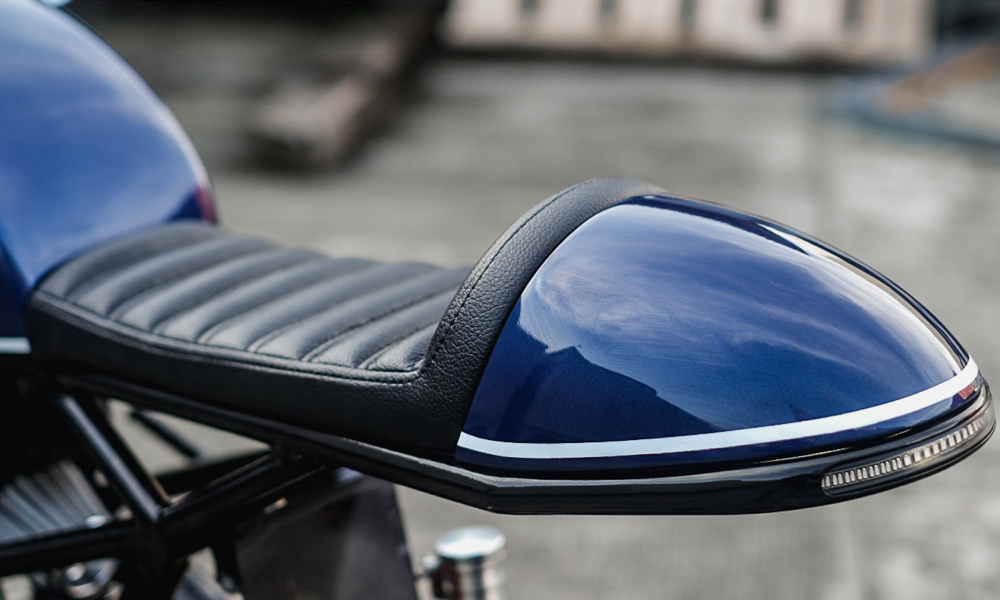 According to the builder, Shiegfred Phyle Dichos, "basically the frame holding the engine was the only part of the bike that was not modified. For the crown holding the center post, it was modified and realigned since this was a crashed base bike."
The seat, the tank frame, and the tank were all handmade and fabricated. The seat, the cowl, and the fenders are also made of handcrafted aluminum. And it all looks right.
The stock Raider's downward sloping foundation line (starting from the tip of the tail and sloping all the way down to the engine) has been radically altered. It now sits on the horizontal plane from the tip of the seat cowl and all the way forward to act as a base for the fuel tank. Just how a café racer should look like.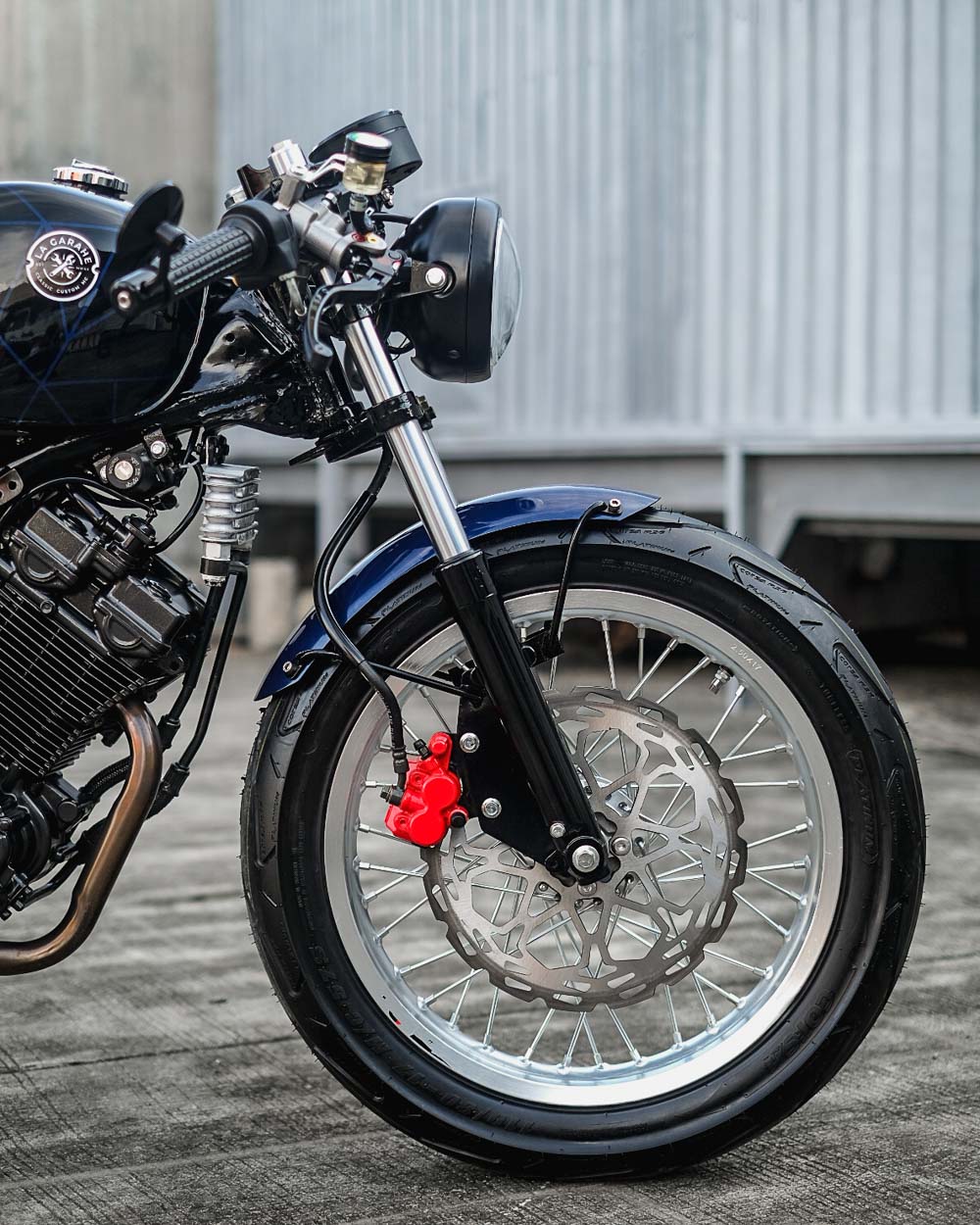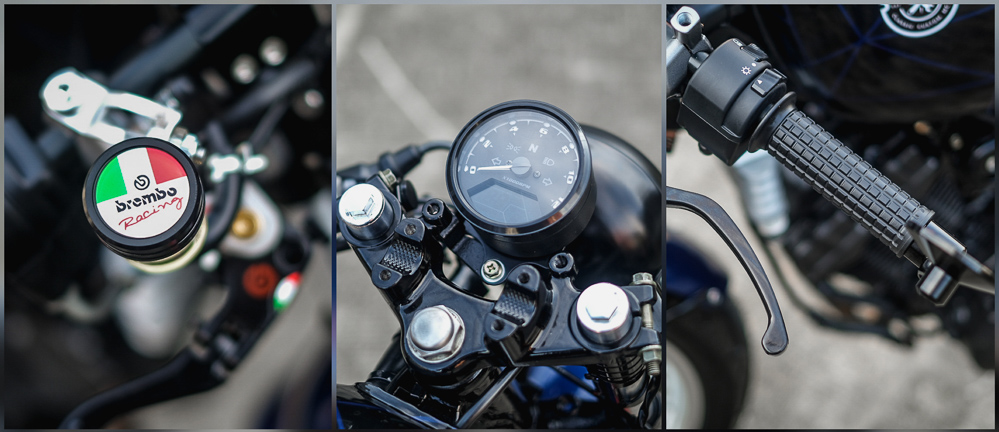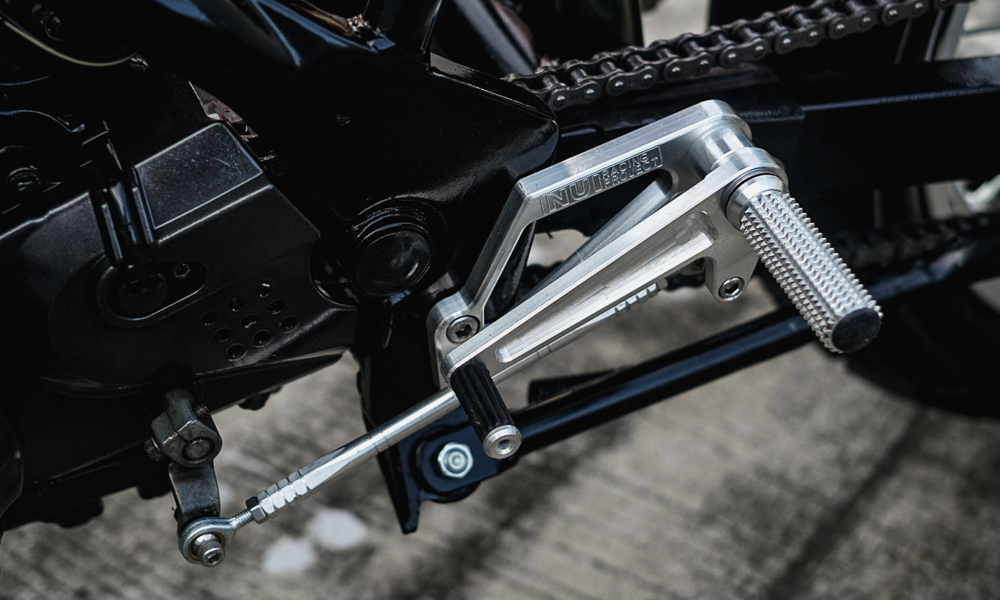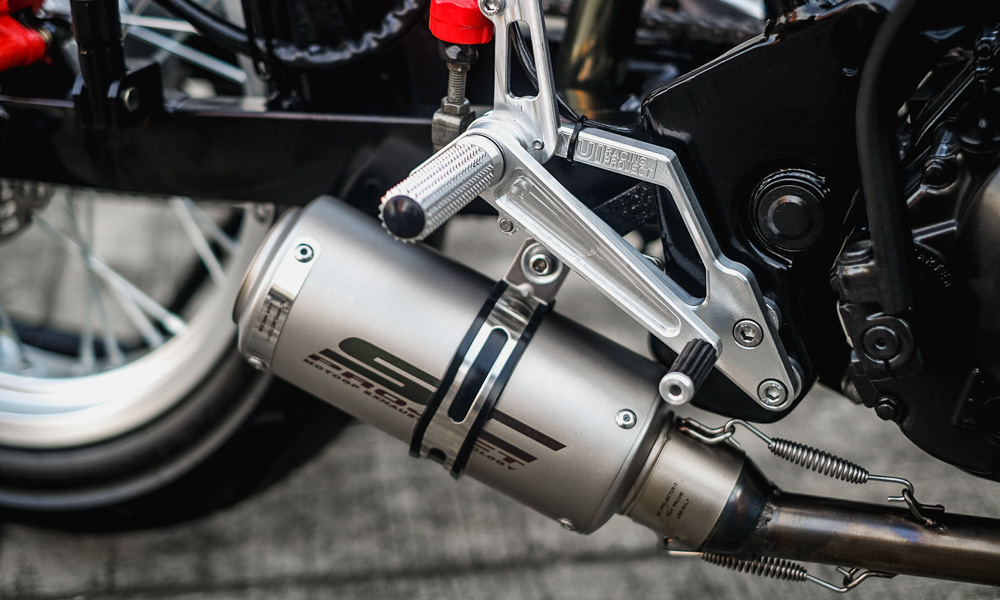 Mechanically, the stock 150cc engine and transmission were retained, but the carburetors were upgraded, and the air filter was replaced with a stainless mushroom unit. The clip-ons are stock, while Brembo brake and clutch levers are fitted. Naturally, it wears bar-end side mirrors. All of the electricals had to be rewired, too.
The rear suspension is stock, while the front fork and triple tree are from a Honda TMX 155. The cast-alloy rims of the stock Raider have been replaced for a "period-correct" spoked rim setup, albeit wearing tubeless Corsa Platinum. It also boasts lightweight hubs and rotors.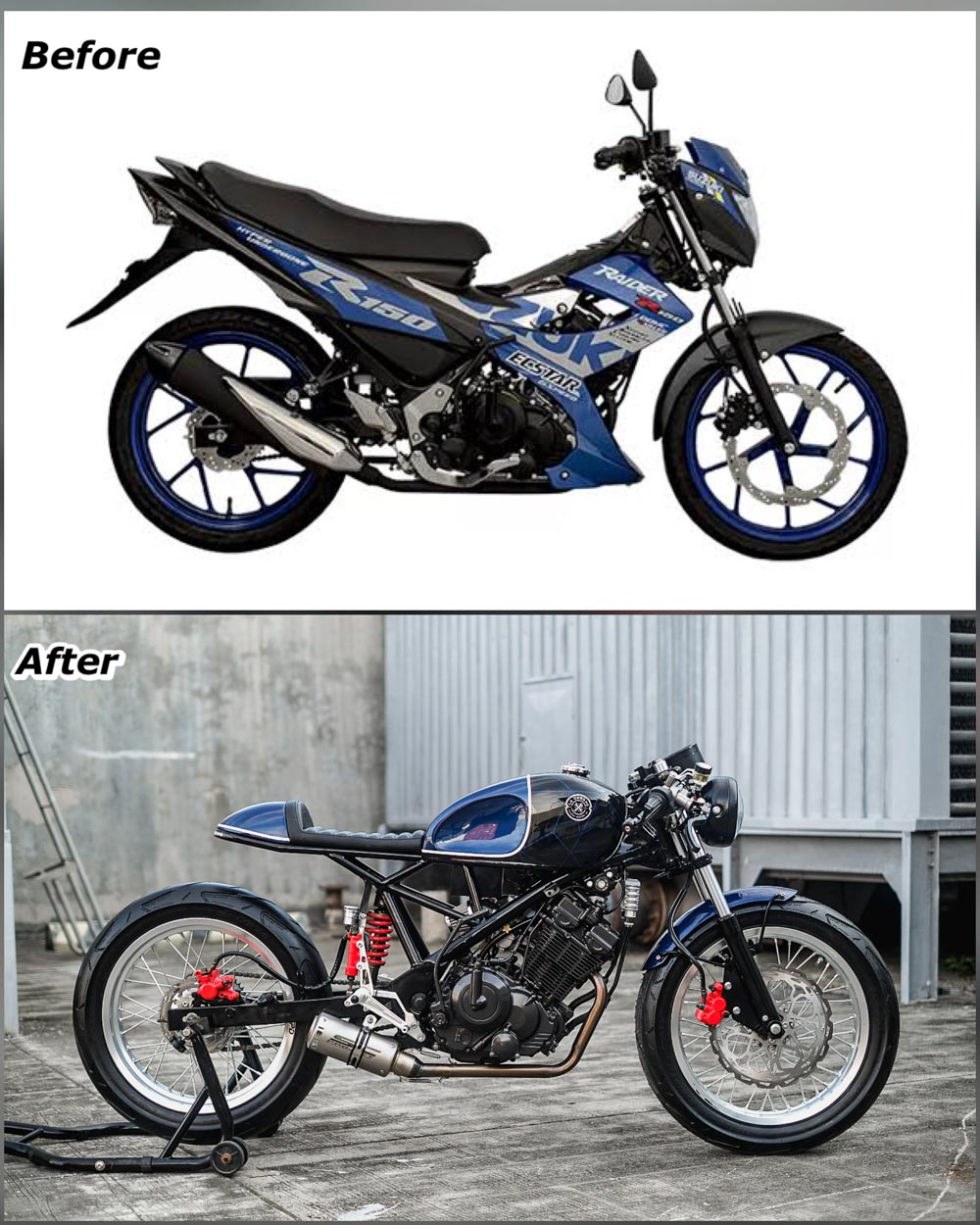 The total cost and length of time for the makeover were P110,000 and two months, respectively. With such an exquisite build for what started out as a fairly common bike, La Garahe has made a café racer its owner can proudly bring out for tambike nights and Sunday coffee rides.