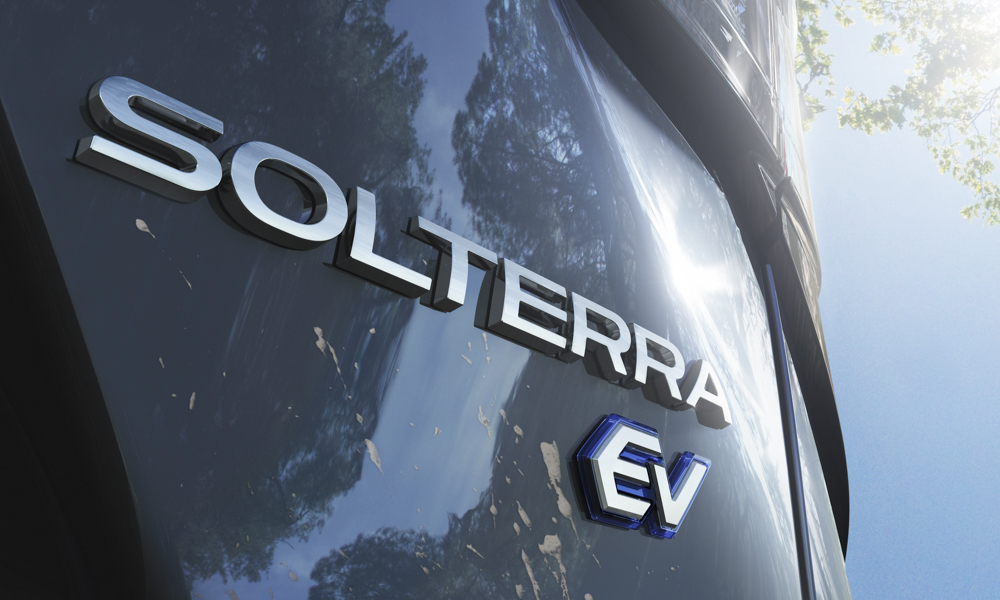 Everyone should be familiar with the partnership that Subaru and Toyota have been enjoying since 2012. We've seen a sports car come out of it in the form of the BRZ/86 twins. And then, the two Japanese companies joined forces once again for an electric SUV called the Toyota bZ4X Concept, which was recently unveiled at the Shanghai Auto Show.
Well, Subaru's side of the EV effort finally has a name and a bit of the face. It's called the Solterra, which is a combination of the words sol and terra—Latin for "sun" and "earth." It seems to be a fitting name for a go-anywhere electric car from Subaru.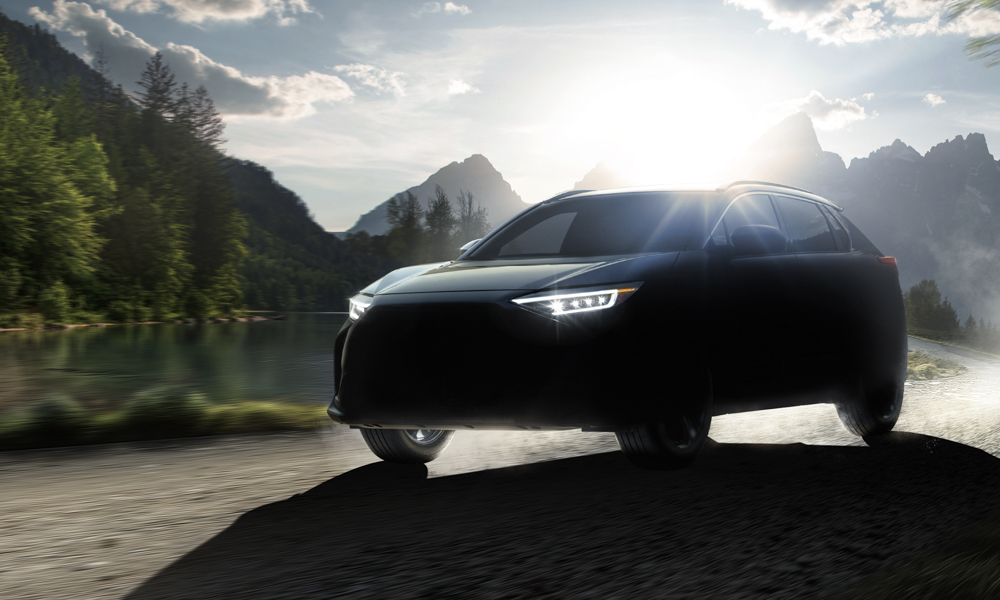 The two teaser images don't offer much other than a veiled glimpse of the Solterra's profile and light signature, as well as a shot of its badging.
The car is based on the e-Subaru Global Platform, which Toyota and Subaru have jointly developed for their EV efforts. According to Subaru, this platform (and by extension, the e-TNGA) has all the strengths of the company's all-wheel-drive know-how and Toyota's experience in vehicle electrification.
The Solterra will be launched in the middle of 2022, joining Subaru's stable of SUVs in Japan, the United States, Canada, Europe and China. We hope that EVs will have been viable in our market by the time the "Toyobaru" EV twins go on sale. Electric, it seems, is truly the future of mobility.