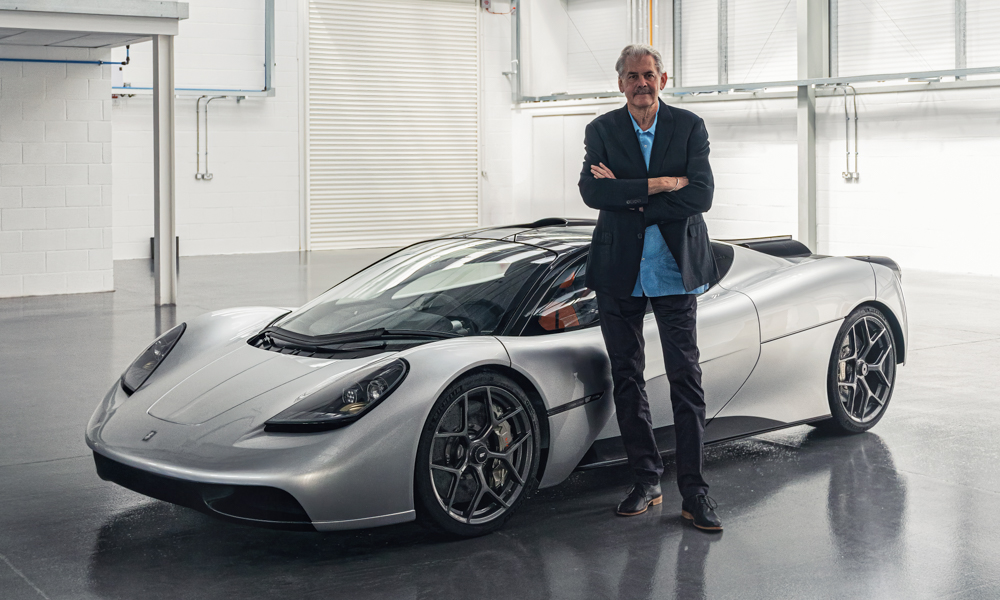 Gordon Murray's automotive creations can only be described as the exact opposite of eco-friendly and fuel-efficient. Even if the T.50 had some sort of hybrid system augmenting its V12 heart, the car still isn't comparable to something like a Toyota Prius. But for the former race engineer, the future lies with batteries and not fossil fuels.
According to this Reuters report, the Gordon Murray Group is planning a five-year expansion worth £300 million (P20.3 billion). Part of the company's many projects is research and development of electric SUVs and delivery vans. These vehicles are intended for sale to traditional car companies, tech startups or service providers like online resellers and government agencies.
Murray's strategy for growth consists of two parts. Supercars will make up the high-end spectrum of his business. The T.50, for example, is limited to a production run of 100 examples. Every single unit has reportedly been spoken for, with each lucky buyer forking out around close to £2.4 million (P16.2 million). Its maker says that there will be a hybrid model in 2026, followed by an all-electric speed machine in 2030.
On the other hand, battery-powered family cars and commercial vans will make up the Gordon Murray Group's customer-facing division. The technical direction it wants to focus on is weight reduction—a common engineering challenge for electric-vehicle makers. And given the target client base, these cars should also be competitively priced.