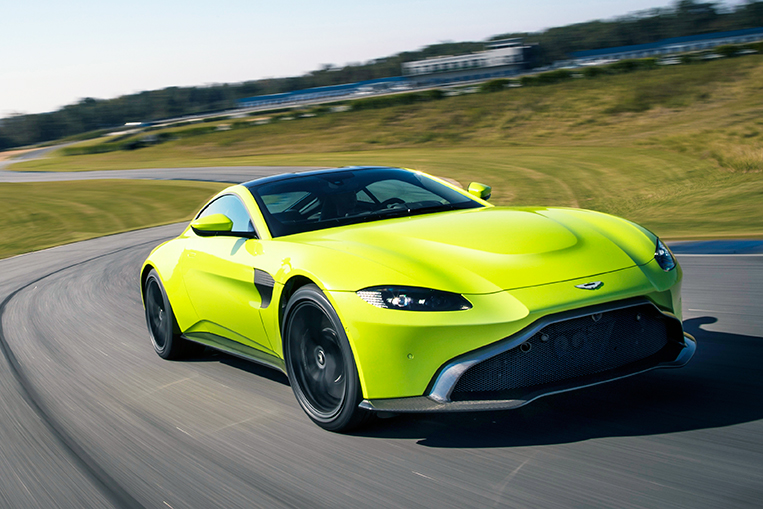 According to Aston Martin CEO Andy Palmer, the outgoing Vantage, which came out in 2005, is "the single most successful model" in the brand's history. By successful, we presume he means best-selling. We don't have the figures, but anytime you describe an expensive luxury car as "best-selling," it must be pretty special since sales volumes aren't really a common talking point at this level.
Of course, the executive isn't talking about the kind of numbers associated with regular premium cars. But he wants us to know that the previous Vantage set a record of sorts in Aston Martin lore in terms of desirability. What he's really telling us is that the car appealed to more people than anything that has ever come out of the British marque's stable. And that it's not exactly easy to replace it.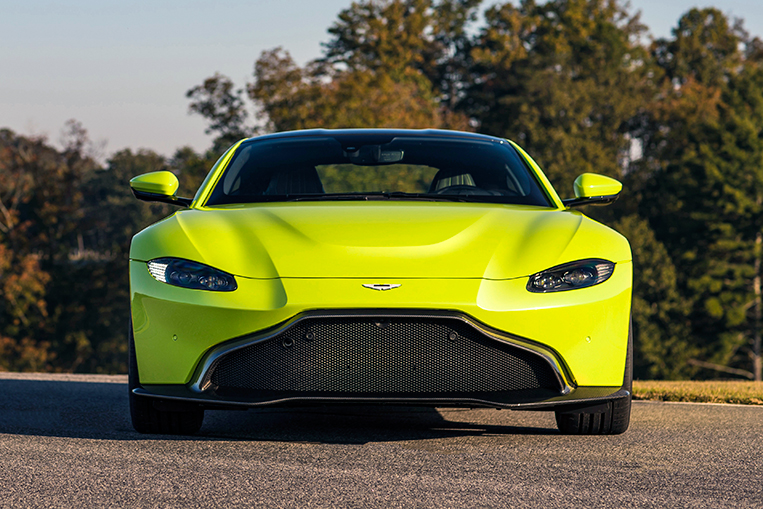 But Aston Martin did anyway. Meet the all-new Vantage.
"Creating a worthy successor has been a challenge to relish and a huge source of motivation," Palmer says in a press statement. "I'm enormously excited by what we've created: a new Vantage that's more explicit in looks and intent, putting heart-pounding performance and dazzling dynamics into an everyday usable package. A true sports car with a sharper look and a keener dynamic edge, the new Vantage is the Aston Martin pure driving enthusiasts have been waiting for."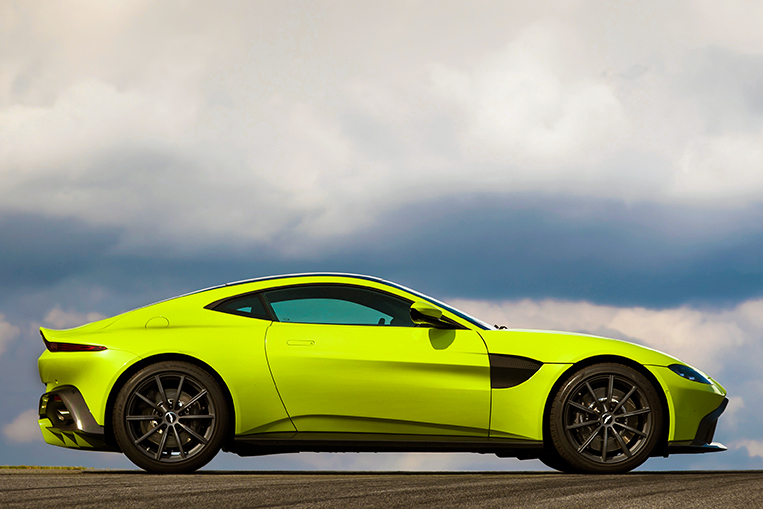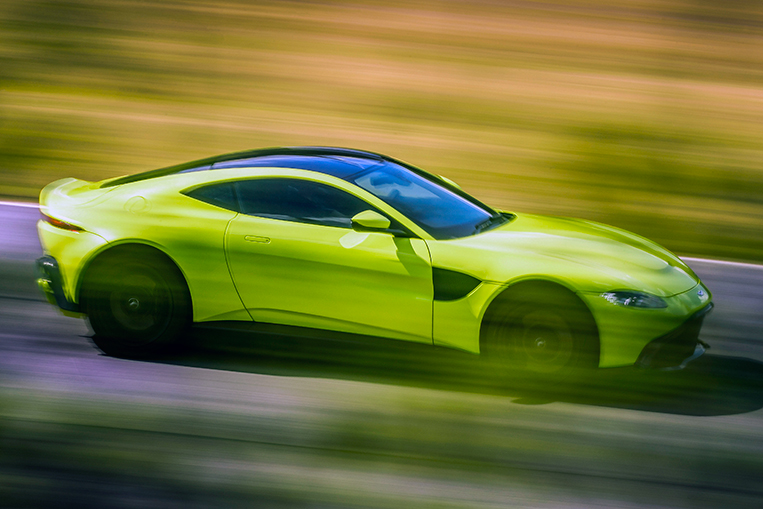 This new Vantage evolves the lines and curves of its predecessor. It looks sleeker and cleaner—if that's even possible when the previous shape was already very sleek and very clean.
The chassis is derived from the bonded-aluminum structure used on the DB11, with Aston Martin asserting that "70% of the structure's components are new for the Vantage." The automaker claims a perfect 50:50 weight distribution.
This is also the first time that an Aston Martin model will be equipped with an electronic rear differential. Compared to a conventional limited-slip differential, the Vantage's system can shift from being fully open to being completely locked "in a matter of milliseconds." So you won't hit the wall when you get too excited with the throttle.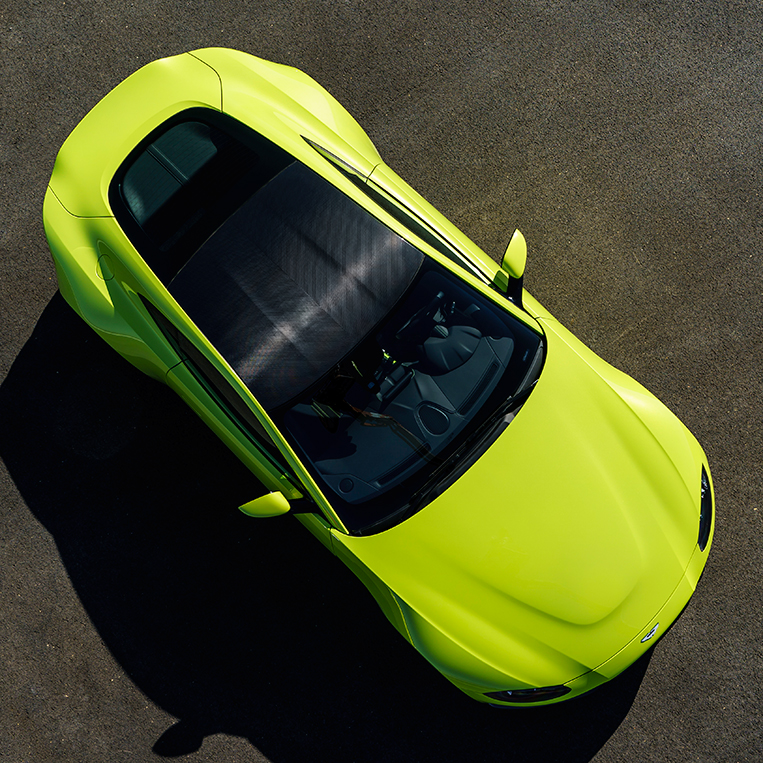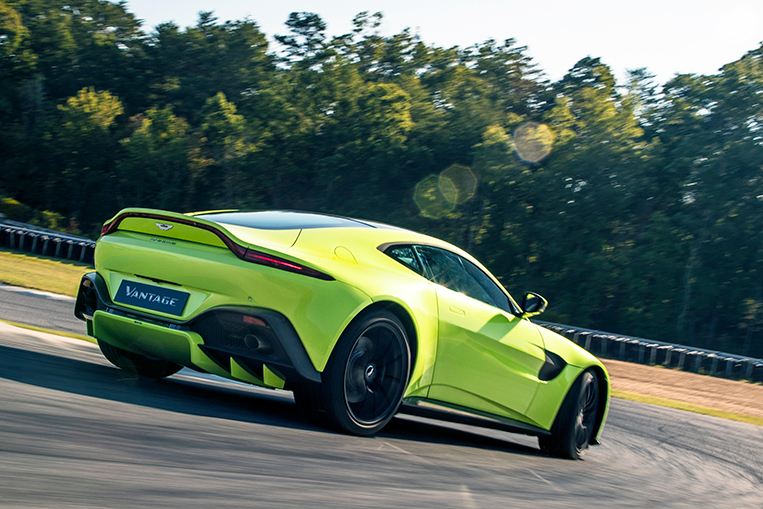 Speaking of the throttle, the new Vantage is powered by a 4.0-liter twin-turbo V8 engine that churns out 503hp and 685Nm. An eight-speed ZF automatic transmission helps transmit all that power to the rear wheels. This combo should be more than sufficient to aggressively fling a 1,530kg sports car around the track.
Purported acceleration time from rest to 100km/h is 3.5 seconds.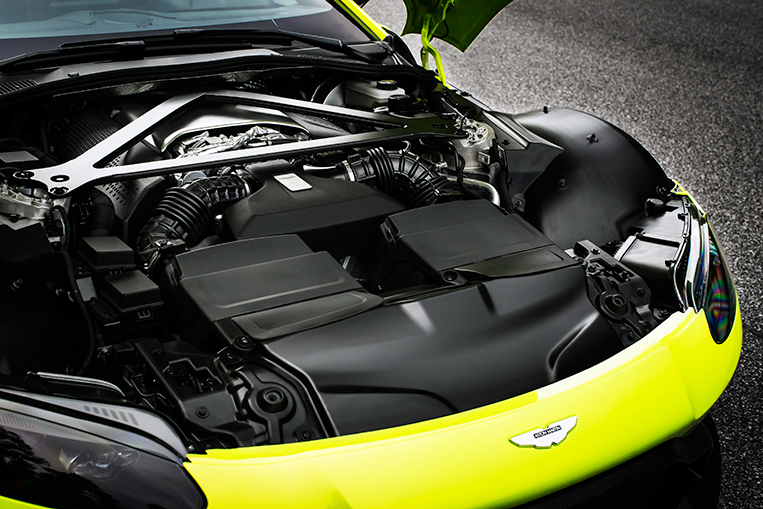 The list of standard equipment includes keyless engine start, tire pressure monitor, parking distance display, parking assist and sensors, centrally mounted eight-inch LCD infotainment screen, Bluetooth audio and phone streaming, and integrated satellite navigation.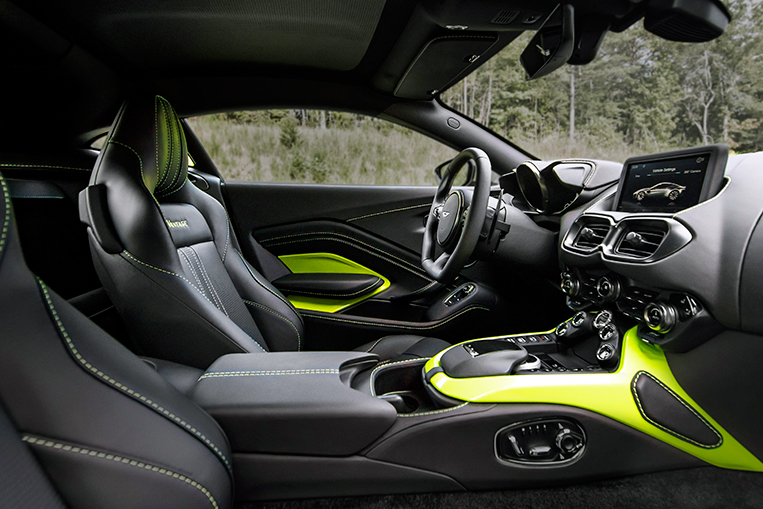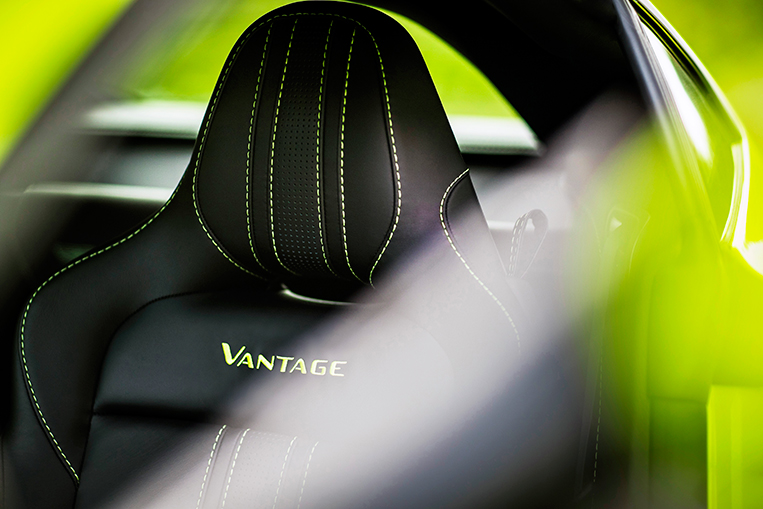 Aston Martin has already announced prices for three major markets: £120,900 in the UK, €154,000 in Germany and $149,995 in the US.
That's P8.01 million, P9.1 million and P7.6 million, respectively, in our currency, further highlighting the variances in automotive pricing around the world. Expect, however, that the Philippine amount will at least be double the above figures after taxes.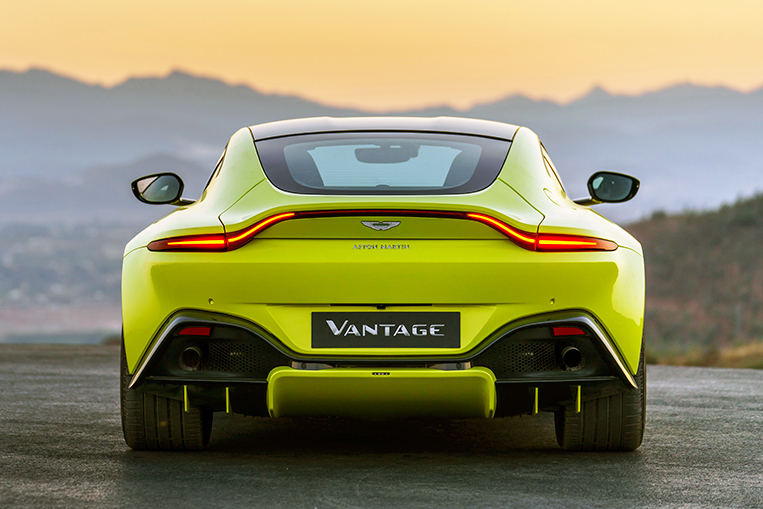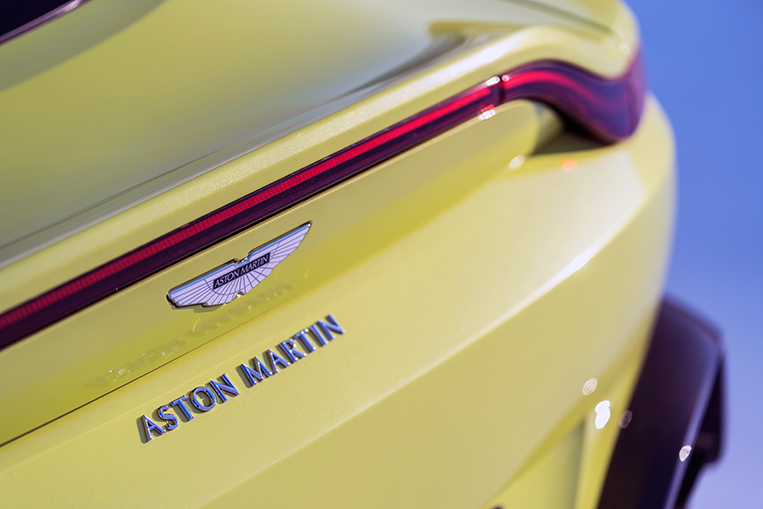 Those who buy the new Vantage now will get their units in the second quarter of next year, according to Aston Martin. Meanwhile, Aston Martin Manila managing director Nicky Mariano told VISOR that our market will get the new model "by the end of the third quarter." Just in time for your next high school reunion's pissing contest, hopefully.