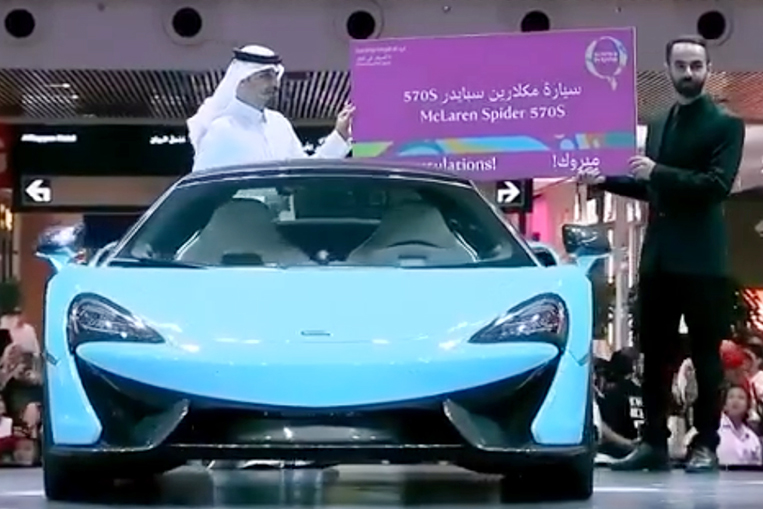 The State of Qatar is home to a good number of Filipinos who live and work there, and one of them will be smiling a whole lot more than all the others in the coming days: She has just become the proud owner of a McLaren 570S Spider. Given away as the grand prize of the "Summer In Qatar" program that sought to promote the country and its many shopping outlets, the car was on display at the Mall of Qatar during the prize draw.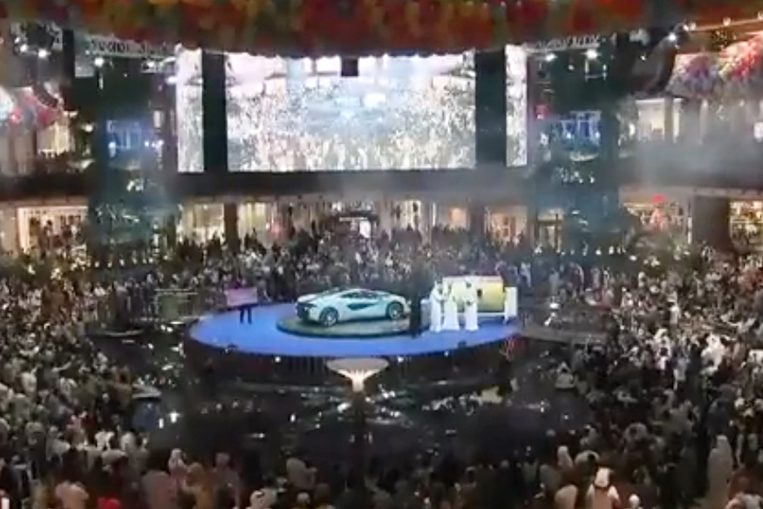 This was part of a campaign initiative by Qatar's National Tourism Council and Ministry of Commerce and Industry. Next to cultural events that included movie awards, theater plays and a comedy festival, the program also featured raffle draws. Residents and visitors to the country were able to join these prize draws by shopping at any of the 10 participating malls, with every purchase of goods worth at least 200 QAR (P2,875) counting as one chance toward winning eight cash prizes totaling 300,000 QAR (P4.3 million) or the above-mentioned four-wheeled grand prize.
A video posted by the Qatar Social Media Facebook page shows the moment when officials drew the winner of the main prize, with the owner of ticket number 280915 walking (or driving) away in the blue Spider. We're not quite sure about the identity of the winner apart from her first name being Ana (or Anna) and her country of origin being the Philippines. We doubt she'll keep the car—she could certainly use the money if she decides to sell it—but who knows?