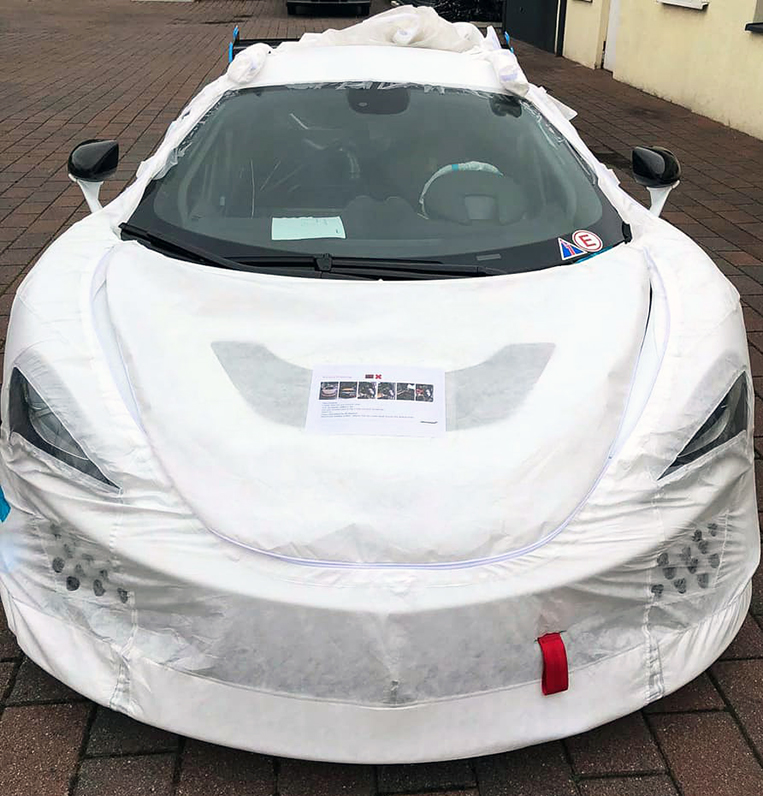 Autoplus Sportzentrium owner and supercar enthusiast Carlos Gono has brought in a very rare automobile: the McLaren 570S GT4. The 570S is a sports car introduced by the British automaker in 2015, available in coupe and roadster versions. The high-performance 570S GT4 edition, meanwhile, was created by the company's racing arm, McLaren GT, in 2016. It debuted in the British GT Championship that year, with the designers and the engineers wanting to show what this package was capable of doing on the racetrack.
According to McLaren, the 570S GT4 is "based around the carbon-fiber MonoCell II chassis that lies at the heart of all Sports Series models, featuring a new wide body stretched over magnesium alloy wheels and Pirelli slick tires, with a GT4-spec aero package that includes a high-level rear wing." During the car's announcement two years ago, McLaren set a price of £159,900 for this model, excluding taxes.
Gono shares that he ordered this car in July 2017 and finally received it in September this year. This is how special this track weapon is, as narrated by the elated Filipino owner: "McLaren started by sending a regular production 570S to McLaren GT, where they took the whole car apart and rebuilt and retrofitted it to racing specs. They installed a roll cage, a fuel cell, air jacks, racing radiators, cooling ducts for the brakes, electrical cutoff switches, fire extinguishers, a data logger, rain lights, a six-speed sequential gearbox with a limited-slip differential, fully adjustable suspension, center-lock magnesium wheels, racing slick tires, racing aero kit, a removable steering wheel with paddle shifters, and a full-lock racing steering rack. The engine spec for the GT4 class racing series is capped at around 450hp, but this car has been upgraded to 680ps (671hp)."
This particular unit is chassis number 89. The car-loving businessman tells VISOR: "I just want to see how fast it can go around our racetracks here."
Here's hoping we'll get to see this McLaren in the metal. In the meantime, here are unboxing unwrapping photos of the car. Enjoy.