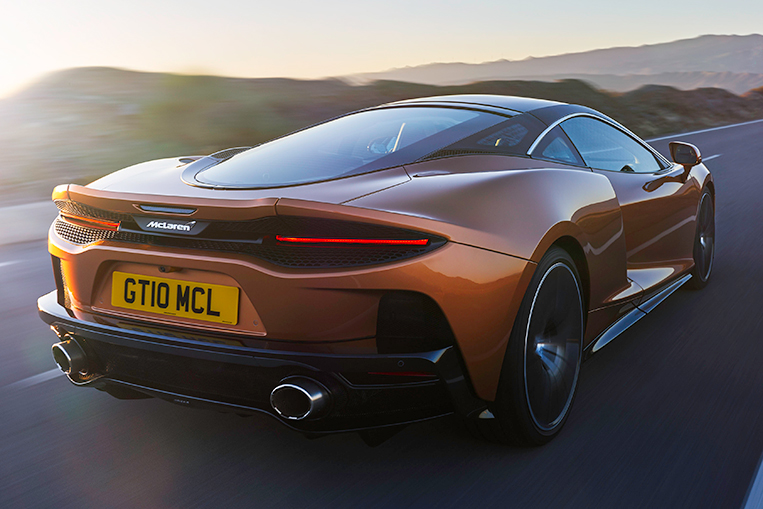 Say what you want about supercar maker McLaren, but CEO Mike Flewitt and his team sure know their customer base well. Having previously unveiled the jaw-dropping Senna and the ultra-fast Speedtail—cars that both put performance above practicality—the car brand from the English town of Woking hasn't forgotten that many of the wealthy individuals in its client database prefer their hypercar experience to be served with a smidgen of comfort. That's where the firm's latest model, the McLaren GT, comes in. Just unveiled to the world, it promises to be blisteringly fast and substantially comfy at the same time.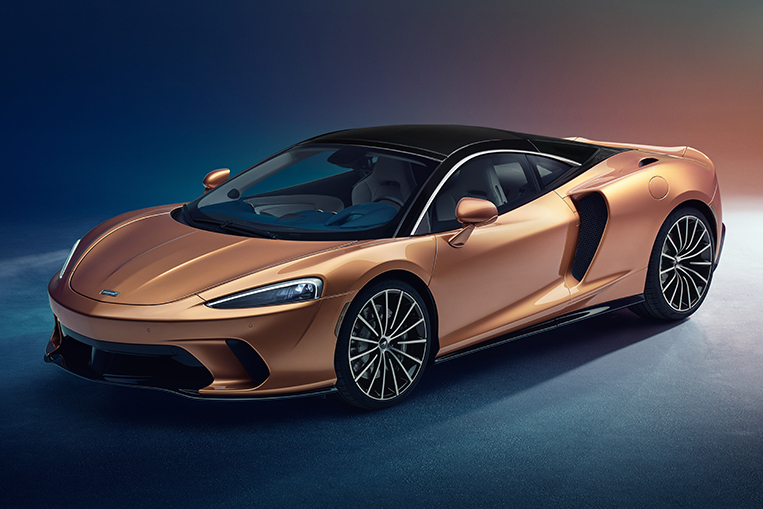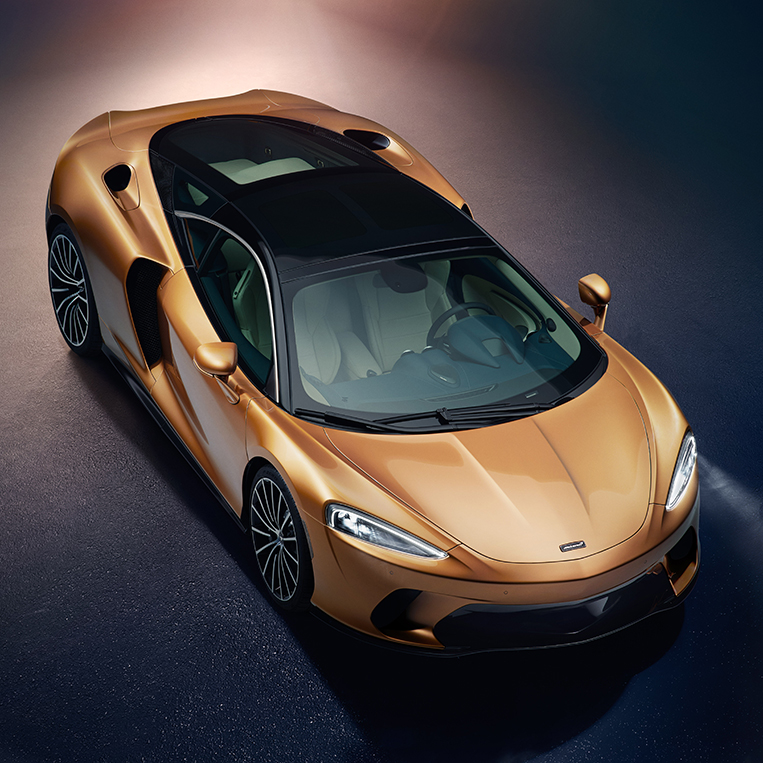 McLaren calls the new GT a true grand tourer, which means a car designed to be driven on long journeys at above-average speeds and with enough luggage space for a weekend away. To make sure you always have a pair of clean underwear while road-tripping to exotic destinations, the GT has been fitted with a 150L luggage compartment at the front and an even bigger space above the engine bay. That middle compartment is big enough to fit a golf bag, a fact that will go down well with the car's target market. In total, the GT can swallow up to 570L of luggage, which, believe it or not, gives it more cargo space than a Mercedes-Benz E-Class (540L in the sedan version).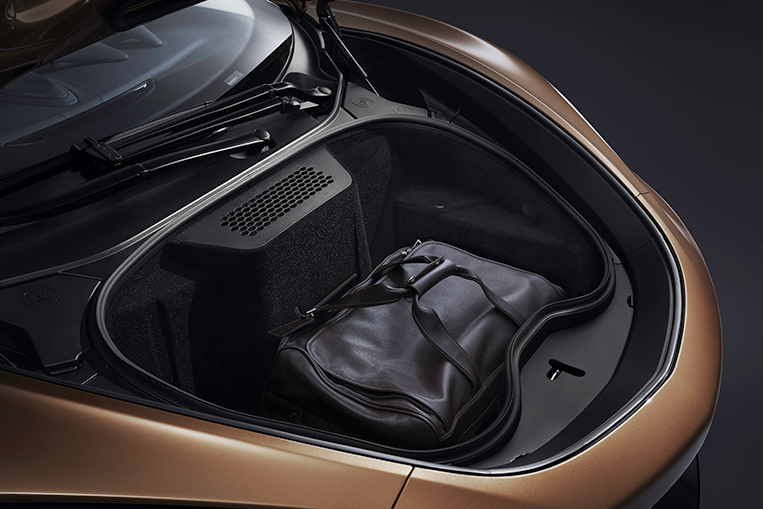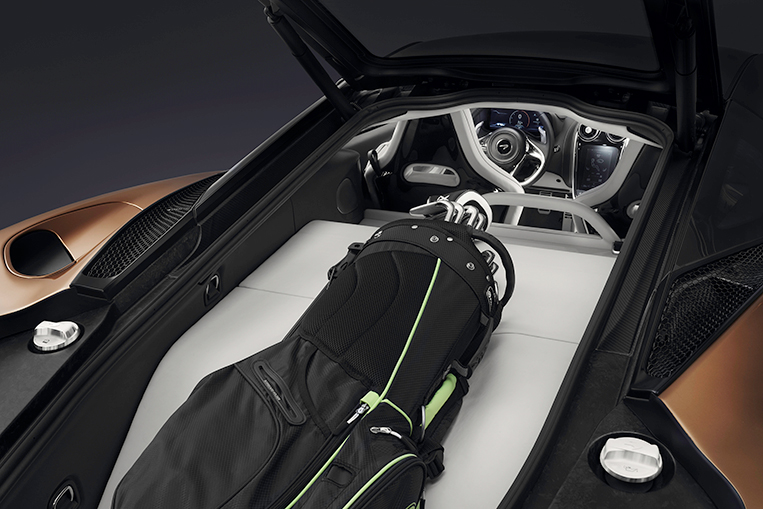 But the fact that this car has space for a few suitcases or some groceries doesn't mean it's slow. Quite the opposite. McLaren is serving its latest speed machine with a generous helping of oomph delivered in the shape of a 4.0-liter twin-turbo V8 engine that develops 612hp and 630Nm. That's plenty enough to catapult the GT from rest to 100km/h in 3.1 seconds and bring it to a top speed of 326km/h. The performance figures are also aided by the fact that this land rocket is as light as a feather. Despite measuring 4.68m long, 2.10m wide and 1.22m tall, it has a curb weight of just 1,530kg, which is mainly down to the carbon-fiber structure and the use of lightweight aluminum body panels.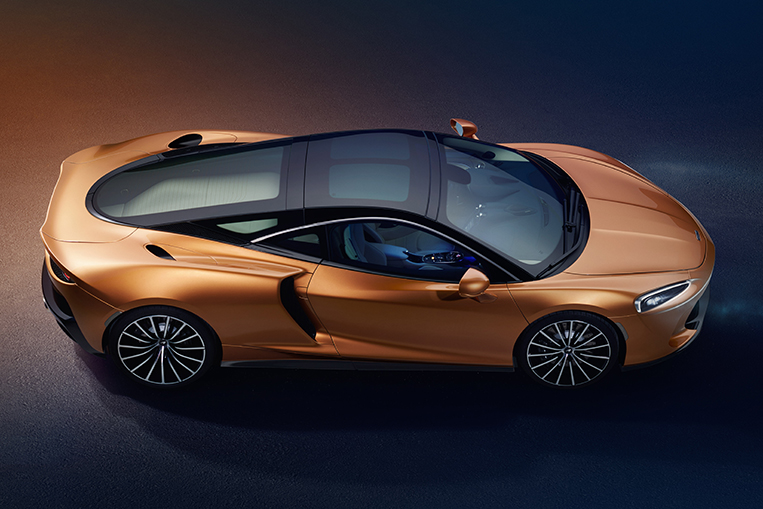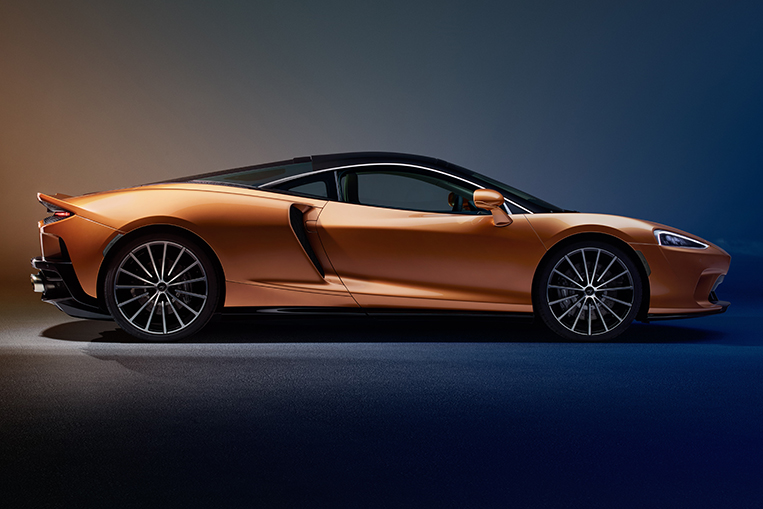 The cabin has been designed to be a nest of high-speed luxury, with electrically adjustable nappa-leather seats coming as standard and other materials (such as cashmere) being available as options. There's a new infotainment system that can be further ramped up with an optional 12-speaker stereo by Bowers & Wilkins, which includes carbon-fiber subwoofers. Other extras are switches and gear paddles machined from aluminum, as well as an optional electrochromic glazed panel that brightens and darkens at the touch of a button (instead of a carbon-fiber roof). The driver gets all his information from a 12.3-inch TFT screen behind the wheel, which displays data in the style of aircraft graphics for better readability.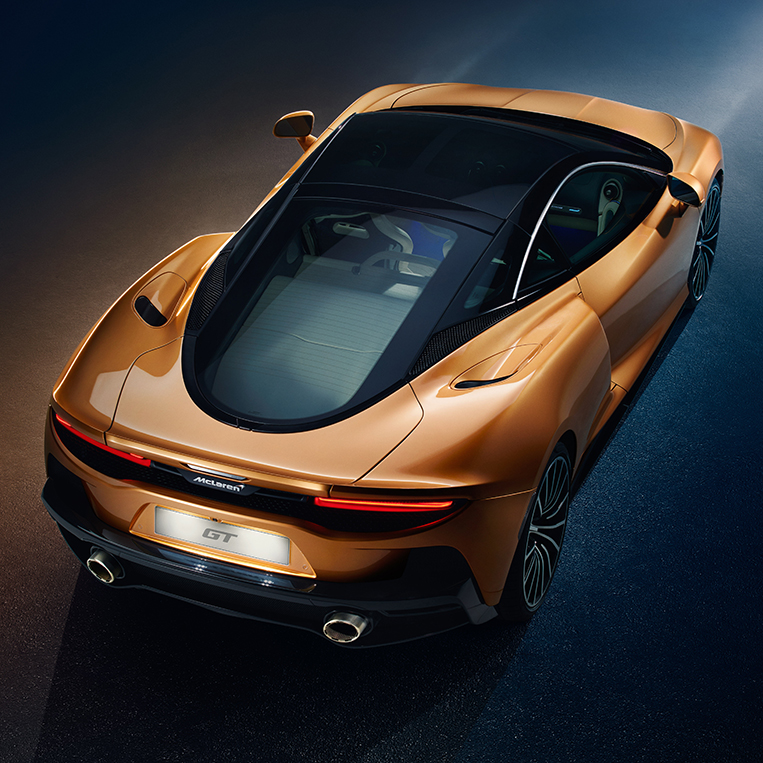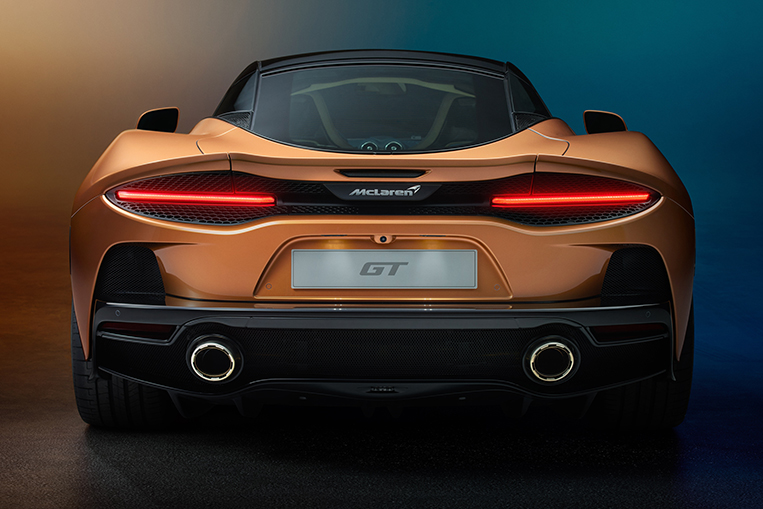 McLaren also incorporated a host of other measures to make its latest moneymaker feel more refined on the road, and as expected, some of these read just a little bit over the top. For example, softer engine mounts—reportedly half as stiff as those of the track-focused 600LT—have been fitted to reduce structure-borne noise, and even low-frequency sounds coming from the carbon-fiber cell have been reduced to make the cabin quieter. A seven-speed gearbox (with Comfort, Sport and Track modes), electro-hydraulic steering and a newly tweaked adaptive suspension ensure that the loaded owner can speed toward his destination in total comfort.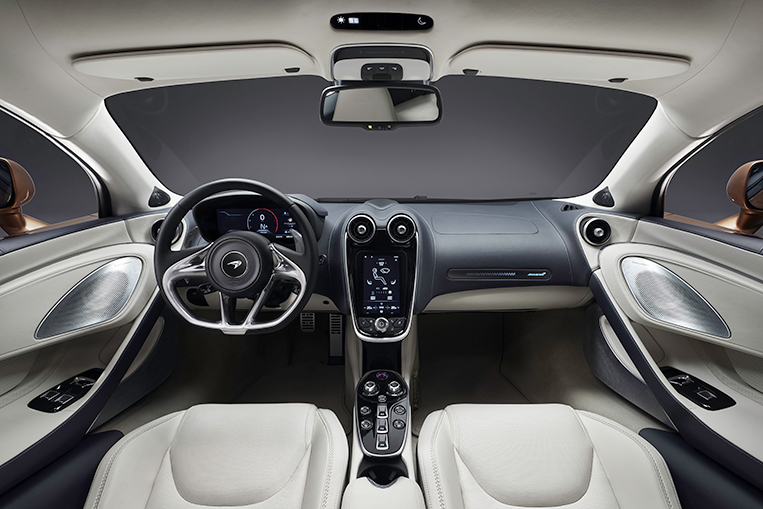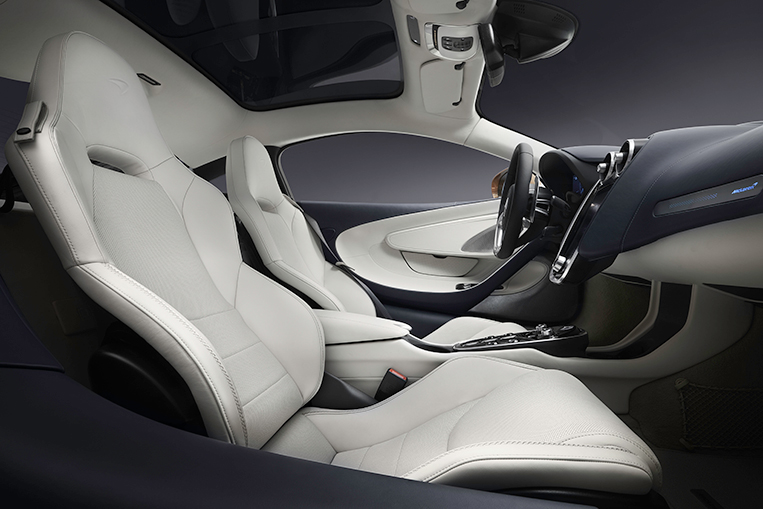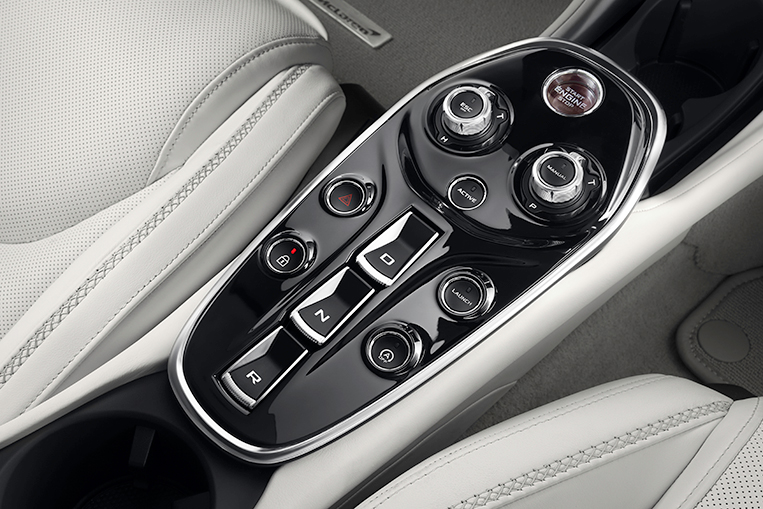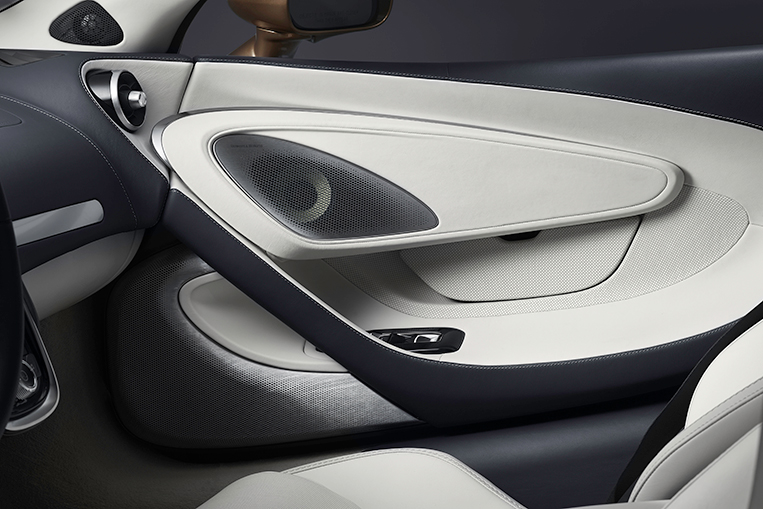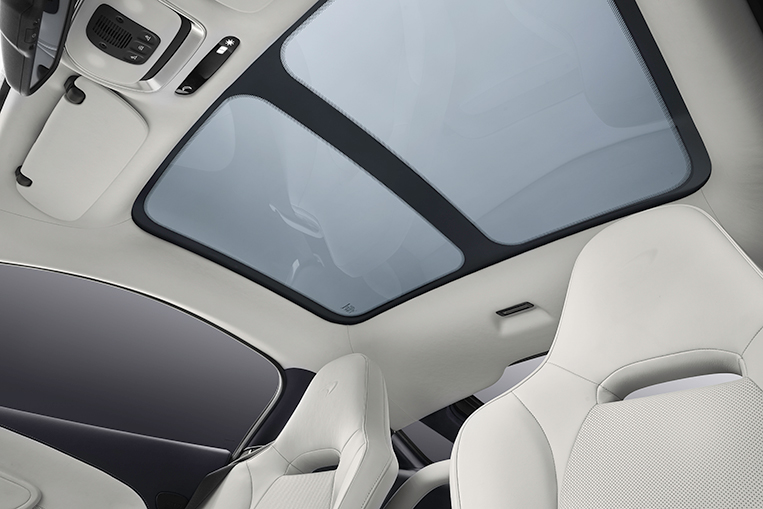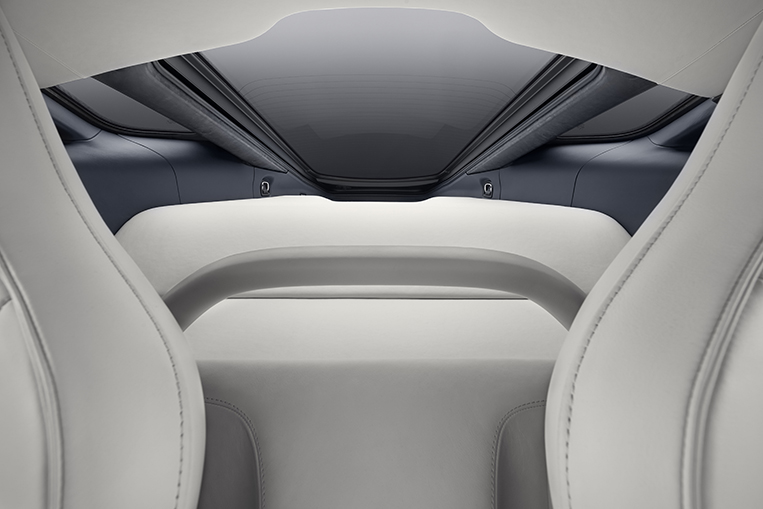 Styling-wise, the GT follows McLaren's current design language, with a confident front flowing into long and elegant lines that end in a sculpted rear featuring slim brake lights and prominent exhaust tips. This car is unmistakably a modern McLaren, but one that is designed to cope with shopping bags and bumpy roads. It's basically a city cruiser, in other words, although just using it to drive to the supermarket might be a waste of its £163,000 (P10.97 million) price tag.