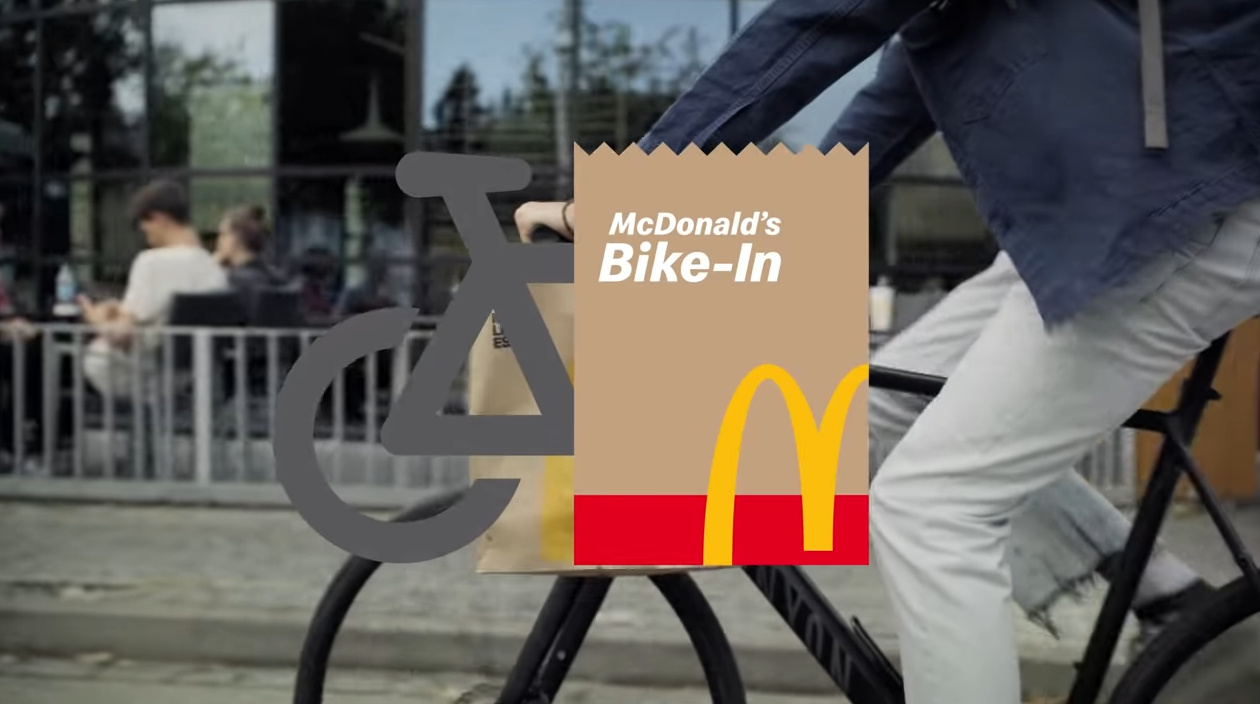 Using a fast-food drive-thru is one of those nice-but-guilty conveniences of our times. But getting to enjoy your favorite burger, chicken meal, or coffee without having to first find a parking space and then walking across to the restaurant has usually been an experience reserved for car drivers. It seems that's changing, though, as McDonald's Deutschland unveiled its first Bike-In restaurants, designed to give cyclists the same kind of experience. Currently limited to three test restaurants in Germany, cyclists in Munich, Berlin, and Cologne can now have scrumptious McDonald's food and drinks without having to get off their bikes.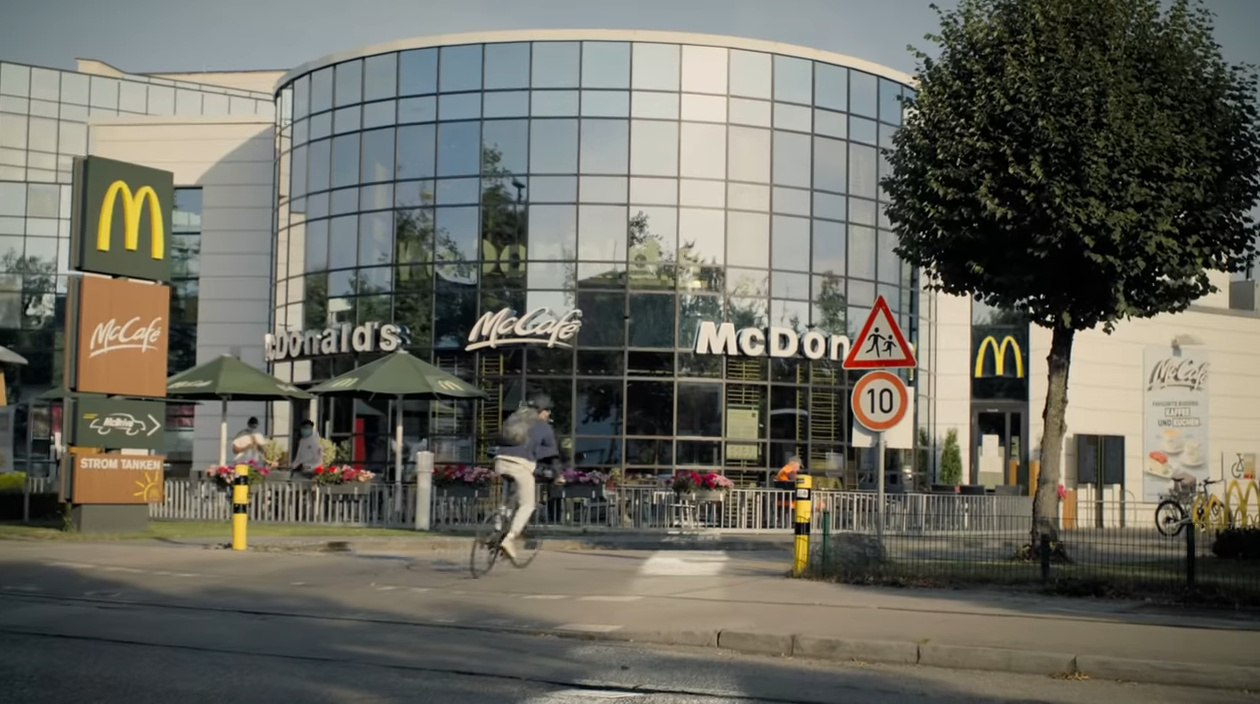 While the concept is the same, there are some practical differences between a car drive-thru and the new Bike-In stores. Unlike the drive-thru designed for four-wheeled customers, the Bike-In stores don't require you to queue up and order from a window at the side of the building. Instead, customers order and pay for their food on the McDonald's app and then simply wait in a special parking area for bicycles. Once the store has received the order, it will be processed and a staff member will bring the order to the cyclist when it's ready. This means bike riders will no longer have to park up, enter the store, and queue; they will receive curbside service instead.
Because we are now living in COVID times, the whole process is contactless and the test stores even have special tables outside for cyclists to enjoy their meal at if they so desire. Catering for cyclists definitely makes sense in a country like Germany where millions of citizens use bicycles to go to work or stay fit. This is also not the first time that the firm is specifically targeting two wheeled customers. Back in 2015, McDonald's opened bicycle "ride-thrus" on some restaurants in Denmark, where hungry cyclists could get their burger fix by queuing up in the same way as cars do.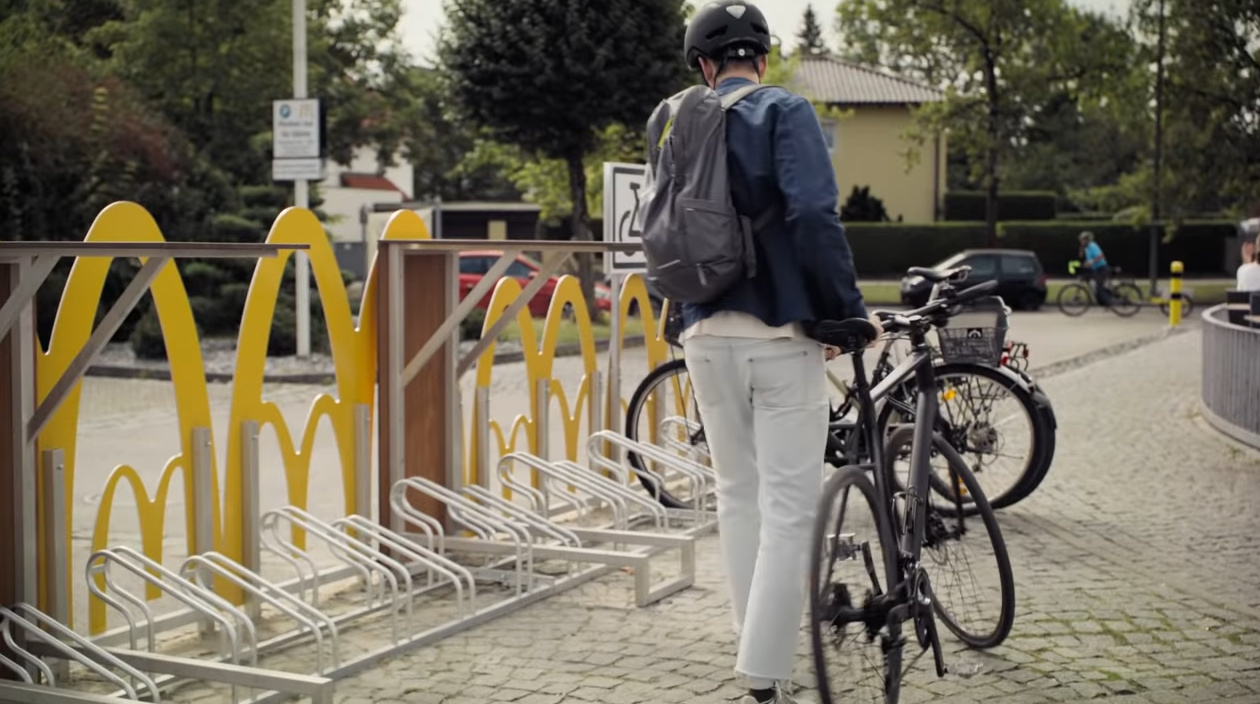 Having seen the recent uptake on cycling in Metro Manila (A cycle lane on Ayala Avenue. I mean, who would have imagined that a year ago?), we seriously hope the company will consider bringing Bike-In stores to our shores soon. The coronavirus will be under control eventually but we should really try and keep this wave of two-wheeled transportation going way after that, for the sake of reducing the number of cars on our roads as well as keeping us all healthier. Fast food may never be the healthiest choice but if you are actively exercising before and after eating it, then its guilt factor will definitely be lower. The only question now is, what other restaurants and companies could we make more bike-friendly?