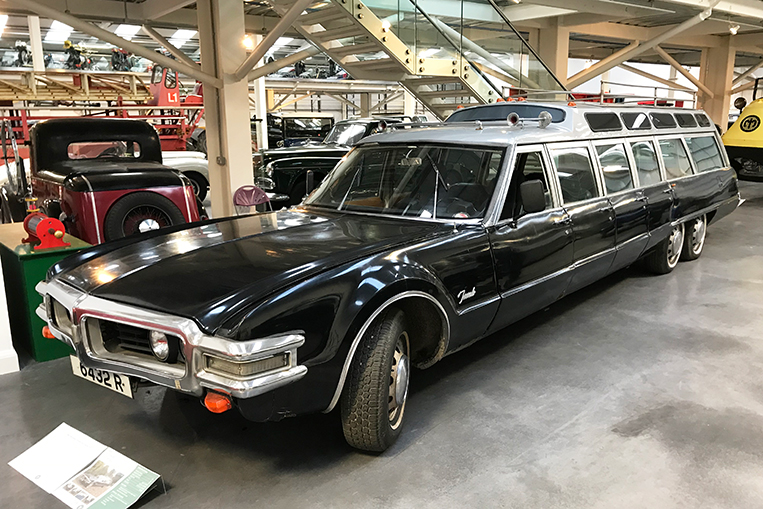 If you have a very large family and you're looking for a suitably big car these days, your choices are somewhat limited to either an MPV or a Grandia-style minibus. But if you had lived in 1960s America, you could have bought the mother of all station wagons to ferry your loved ones around. Meet the AQC Jetway 707, a car so long that front and rear passengers were practically sitting in different zip codes.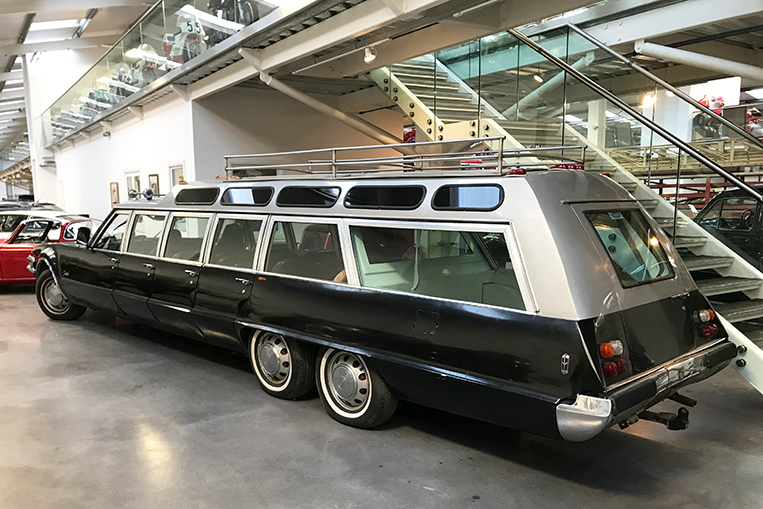 Believe it or not, but the stretched monster of a car you see here started life as an Oldsmobile Toronado two-door coupe. American Quality Coachwork, the company behind this mad creation, chose the Toronado because it was a front-wheel-drive car, meaning they could keep the front section with all the mechanical bits as it was and stretch the rear to the horizon. Measuring 8.5m in length, the Jetway 707 had eight doors and enough space for 15 passengers plus plenty of luggage, which meant it could serve its primary purpose as hotel shuttle perfectly.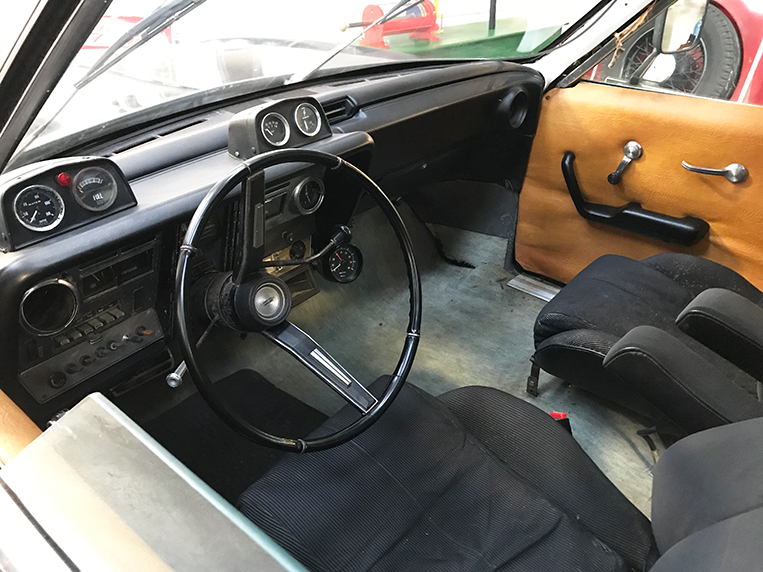 The custom automobile was powered by a 7.4-liter V8 that produced 375hp, so we can only imagine how much fuel this juggernaut consumed. But these things mattered little in the US back in the '60s. A total of 52 vehicles were completed by the company, and this particular car had originally been built for a hotel in South Carolina before it was exported to the UK in 1979 and eventually found its way to the Isle of Man Motor Museum where it is on display today.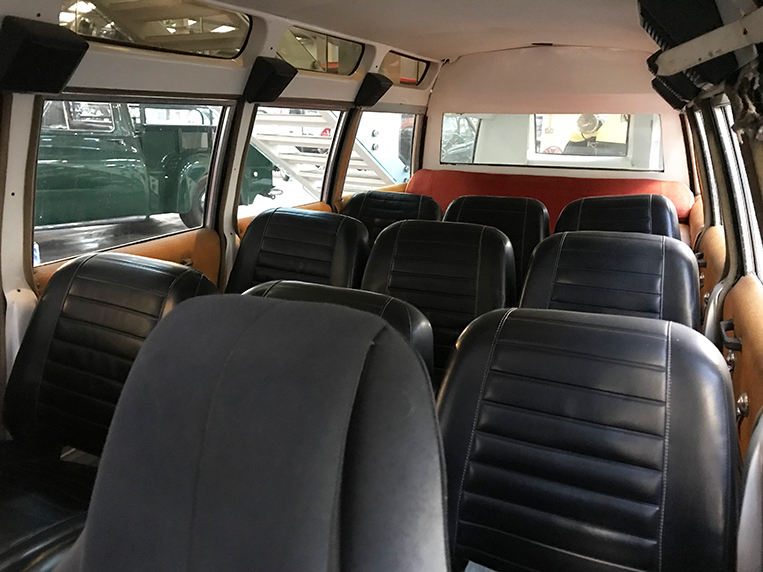 AQC was actually planning a whole range of models based on this six-wheeled design, including ambulances and hearses, but as the company had spent all its capital on tooling for this first limousine, it quickly ran out of cash when the car failed to sell in large numbers. A handful of units survive to this day and occasionally pop up for sale. Which means there is still a chance to buy this instead of a boring minibus. So go on…you know you want to.