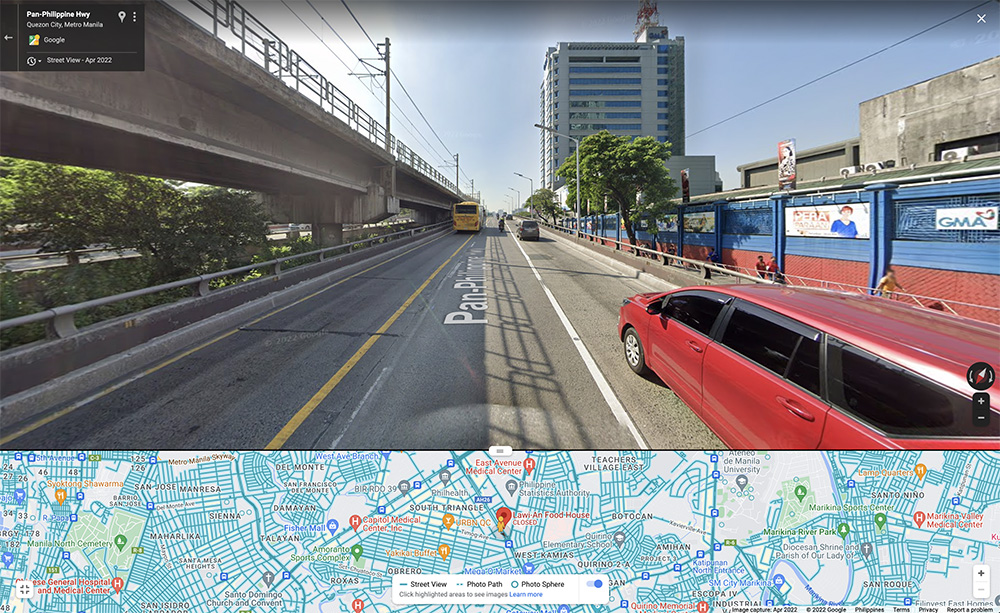 Your daily commutes might just get harder. Last June 16, we got the shock of our lives after finding out that the southbound lanes of the EDSA-Kamuning flyover had cracks.
Yes, it's the same flyover that hundreds of thousands of motorists and commuters use to get to work and return home. And as if that's not serious enough, chunks of concrete reportedly fell under the flyover. Thankfully, nobody was hurt when the incident happened.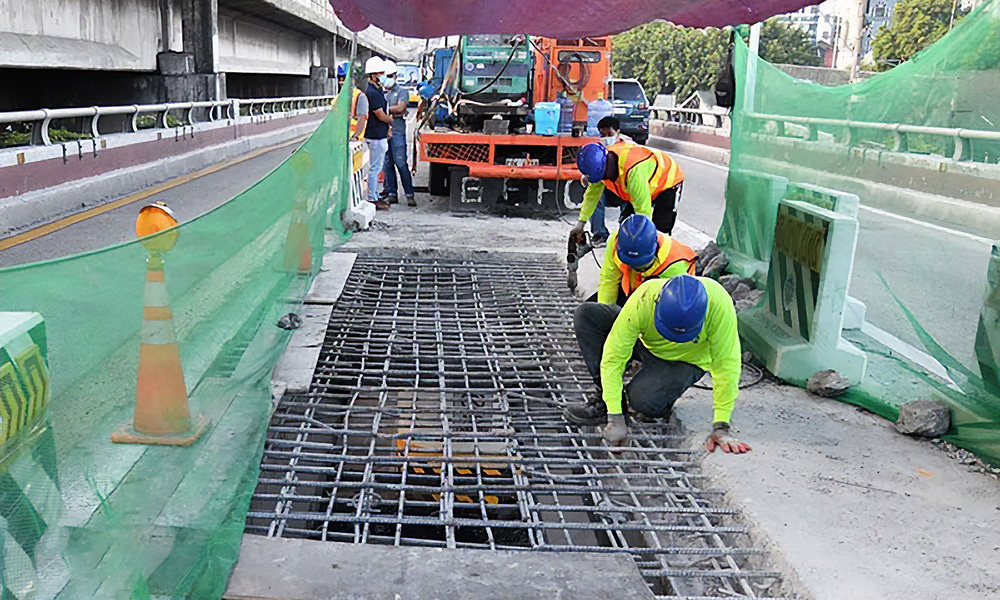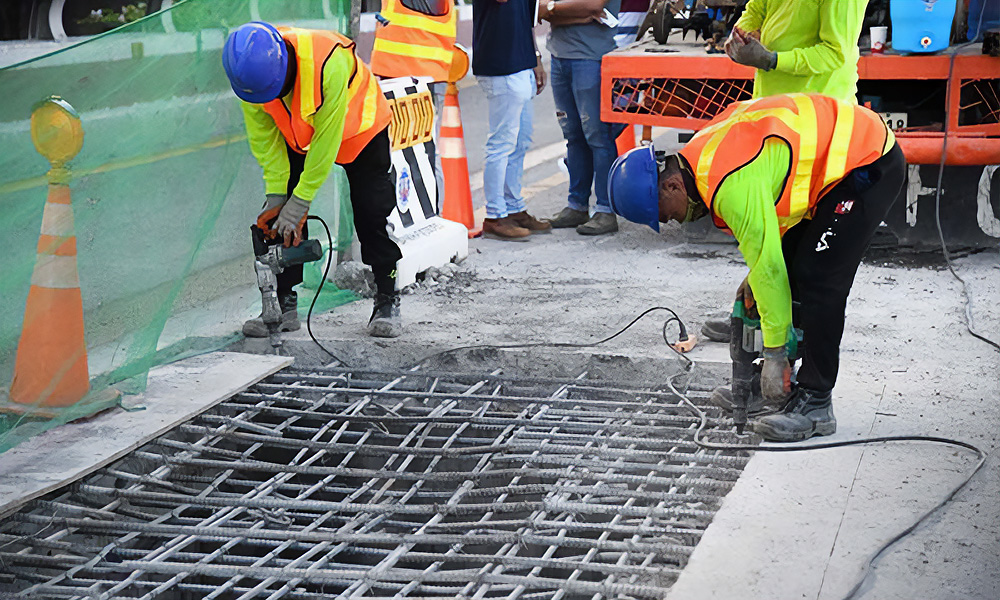 An initial inspection by the Department of Public Works and Highways revealed several more cracks and potholes on the 30-year-old flyover. The agency then claimed that repairs would only take a week to complete, and the flyover was even partially reopened to light vehicles and EDSA Carousel buses.
In a press conference, Metropolitan Manila Development Authority chairman Romando Artes said the DPWH suggested that the flyover be closed for 30 days, beginning June 25 (Saturday).
In a report by CNN Philippines, DPWH NCR district engineer Eduardo Santos explained that a 30m stretch of the Kamuning flyover southbound would necessitate mending after a thorough inspection. He also said that the repairs would be done manually as the use of heavy equipment might exacerbate the issue and affect other lanes.
Thankfully, the 30-day closure would include the actual repair and the seven-day curing period. The full closure of the southbound part of the flyover can help expedite the completion of works. Speaking of the concrete curing, Santos claims they intend to use a sturdier kind of concrete to ensure the flyover's durability.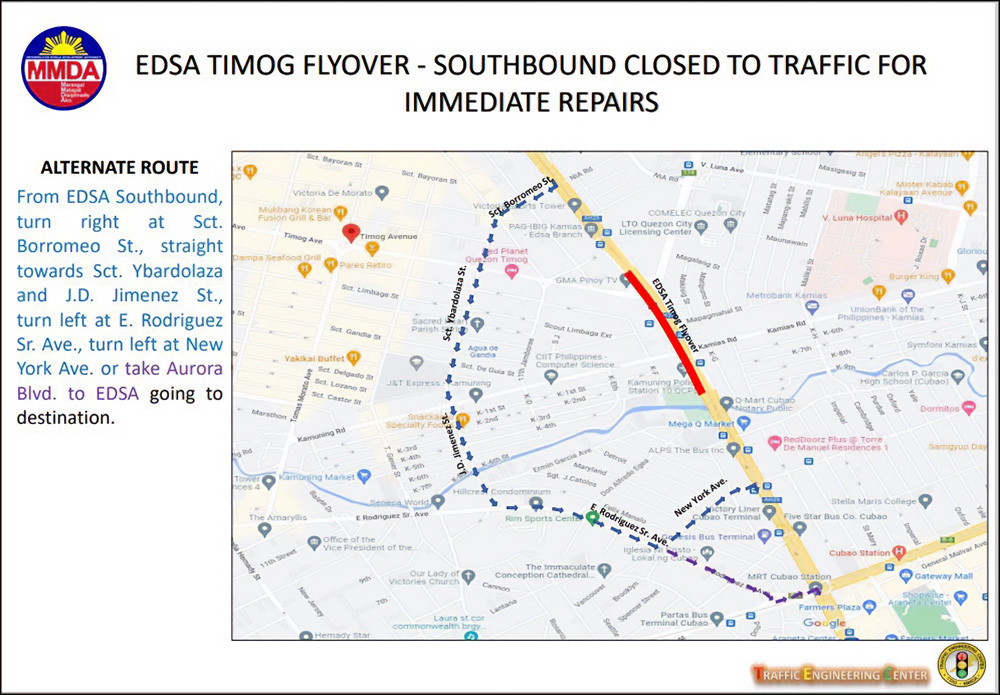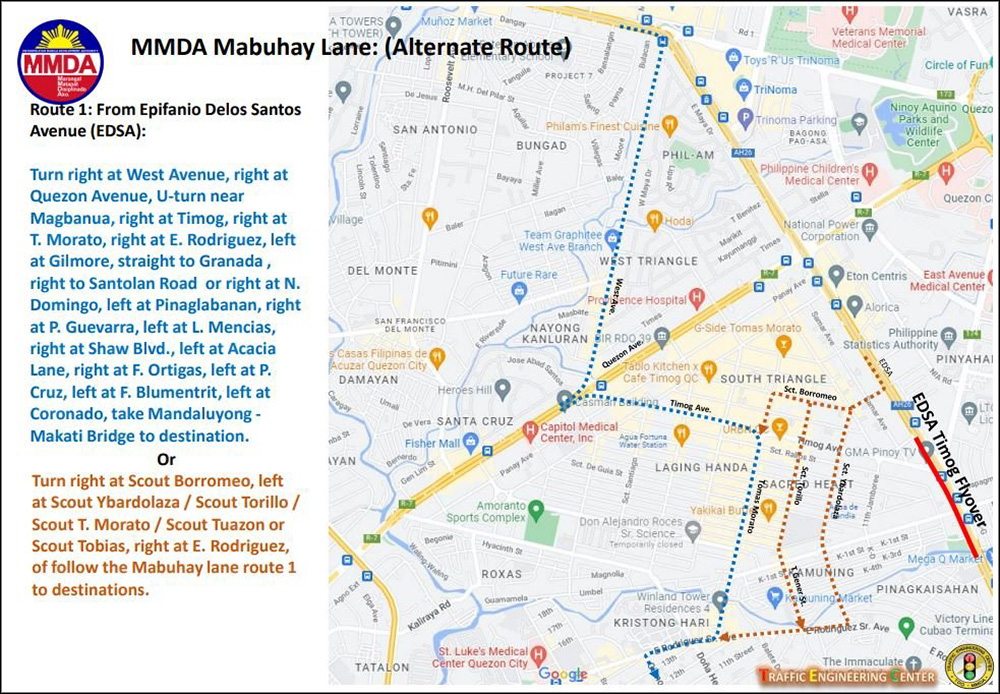 So, from this Saturday, all southbound vehicles will have to use the service road, including EDSA Carousel buses. The MMDA advised motorists to take alternate routes like Scout Borromeo St., Eugenio Lopez Drive, and other Mabuhay lanes.
Make sure to keep your heads cool, as you need that to navigate through this traffic mess in the coming month.