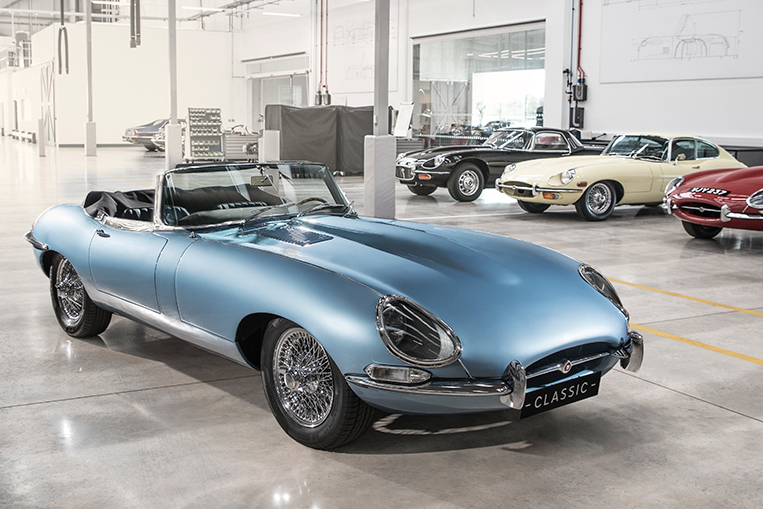 If you switched on any kind of news source over the past week, you would have been informed that a certain British gentleman by the name of Henry Charles Albert David aka Prince Harry, Duke of Sussex, had been married to the American actress Rachel Meghan Markle. The Royal Wedding was the talk of the planet and—for anyone not into this sort of pomp and circumstance—a true borefest of momentous proportions. Thankfully, the short appearance of a stunning one-off Jaguar provided a brief moment worth watching for car aficionados.
Anyone who managed to avoid dozing off during the three-hour-long event was treated to the sight of the newlyweds getting into a beautiful Jaguar E-Type. The couple used the car to drive to their evening wedding reception, but instead of filling the courtyard of Windsor Castle with a mighty roar, the gleaming drop-top set off almost silently—indicating that this wasn't your average runabout from Coventry.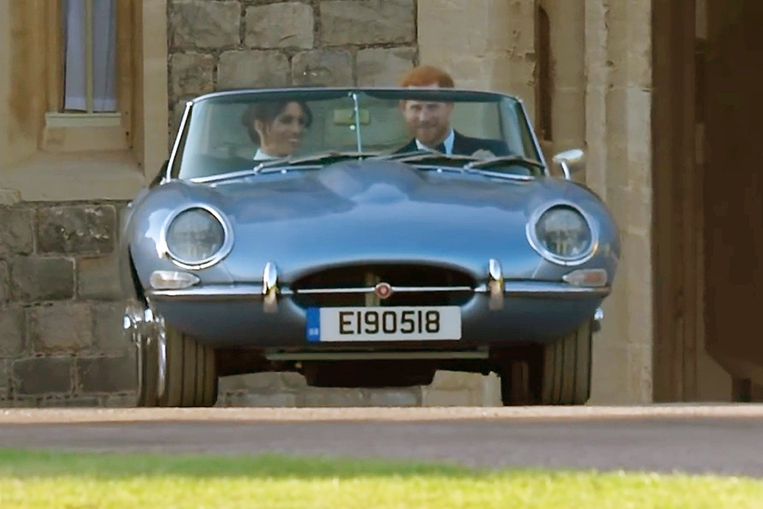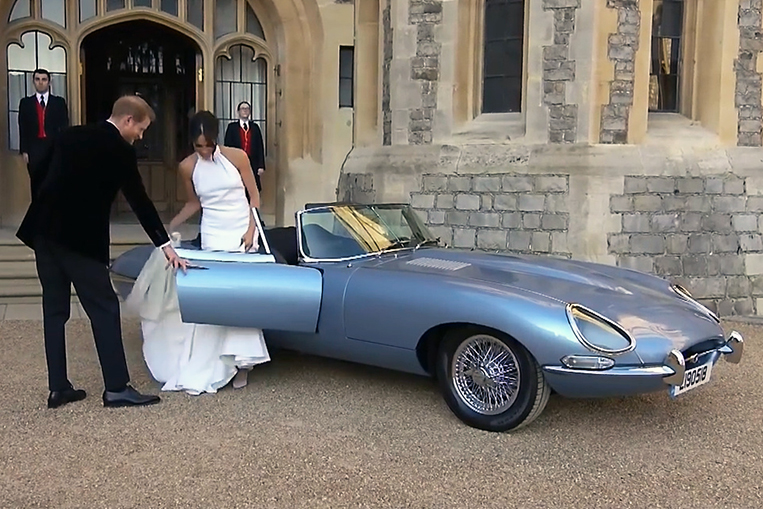 The car that had been designated for royal transportation duty by Jaguar itself was no less than the E-Type Concept Zero, an electric prototype built by Jaguar Land Rover Classic in Warwickshire, England. Based on a 1968 Series 1.5 E-Type, the Concept Zero keeps all of its gorgeous styling but runs fully electric thanks to a lithium-ion battery pack sending juice to an electric motor that directs 220kW of power to the rear wheels.
Zero to 100km/h can be done in 5.5 seconds if needed, and its range of almost 280km should have been plenty enough for the couple to reach their destination just down the road: Frogmore House, where Prince Charles was to host the wedding reception. The price of this electric classic is said to be an eye-watering £350,000 (P24,500,000), and some media outlets have since speculated that the car had been designed as a left-hand-drive model in a nod to the American roots of the bride.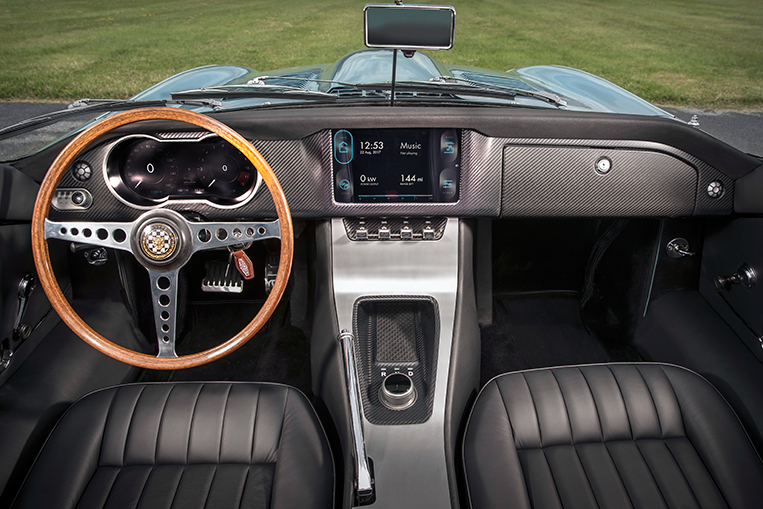 Using an electric car for such a highly publicized event shows that even the Royal Family is not averse to progress when it comes to environment-friendly ways to travel, and while we doubt that the Queen would swap her beloved Ranger Rover for a new I-Pace anytime soon, it was nice to see the traditional and the modern being mixed for the occasion. Back in 2011, Prince William and Kate Middleton drove to their wedding reception in a vintage Aston Martin DB6 MkII that belonged to Will's dad, who himself had received it as a 21st-birthday present from his regal mother.