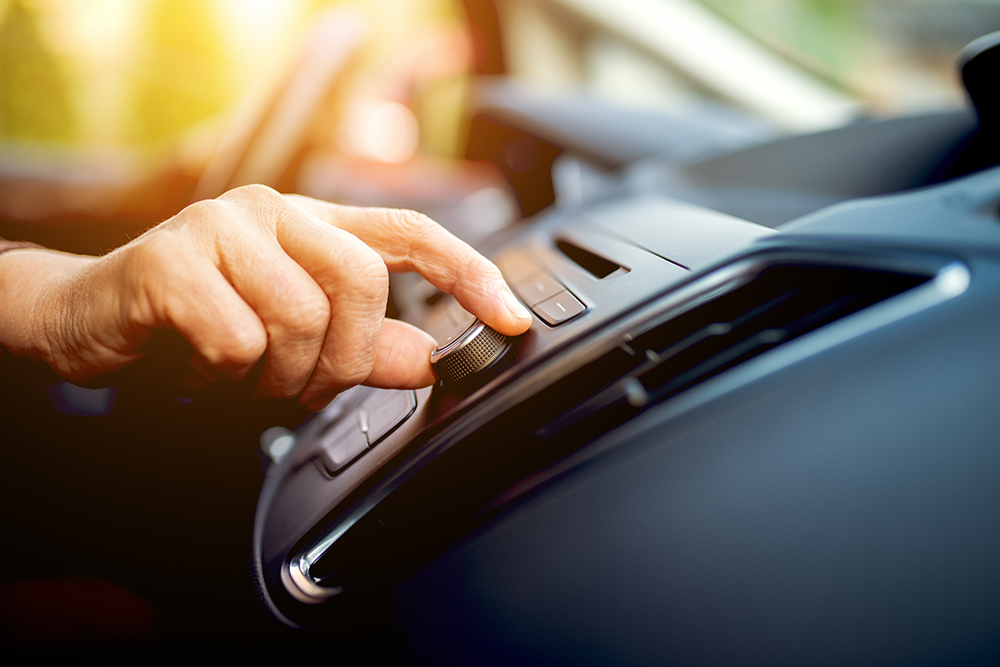 It's the first day of the month of June, and Metro Manila has officially transitioned to GCQ (general community quarantine). What this means is that there are more businesses reopening—and hence more people hitting the road to go to work. And because many of us will once again use our cars after more than two months of staying inside our homes, we thought of marking the occasion by creating a Spotify playlist that celebrates automobiles and driving. We're calling it "Driving Music for Car Guys."
All the songs included here either pay tribute to cars (like Stray Cats' "Look at That Cadillac" and Marc Almond's "Chevrolet Corvette Stingray") or have a motoring flavor (like Olivia Newton-John's "Car Games" and Eraserheads' "Overdrive"). Others, meanwhile, are instrumental themes we've come to associate with driving (like The Allman Brothers Band's "Jessica" from Top Gear and Lalo Schifrin's "Shifting Gears" from Bullitt).
What you won't find here are supposed car songs that actually don't have anything to do with cars (like Snow Patrol's "Chasing Cars" and Jackson Browne's "Running on Empty").
These are exactly 100 songs, and we're proud to say we put a lot of love and care into making this playlist. We promise that many of these tracks will surprise and delight you. Some of our pleasant discoveries while putting this together include: U2's "Fast Cars," Johnny Cash's "A Wednesday Car" and Elvis Presley's "(There's) No Room to Rhumba in a Sports Car."
Below is the complete list of the songs in the compilation. Listen to (and save) the playlist here.
"The Distance" – Cake
"Racing in the Street" – Bruce Springsteen
"Car-Crazy Cutie" – The Beach Boys
"Girl in a Sports Car" – Chris Rea
"Low Rider" – War
"Shut Up and Drive" – Rihanna
"Highway to Hell" – AC/DC
"A Gallon of Gas" – The Kinks
"Aston Martin Music" – Rick Ross
"The Back Seat of My Car" – Paul McCartney
"Road Man" – Smash Mouth
"Trampled Under Foot" – Led Zeppelin
"Be Quiet and Drive (Far Away)" – Deftones
"No Particular Place to Go" – Chuck Berry
"GTO" – Ronny & The Daytonas
"Highway Star" – Deep Purple
"Bumper to Bumper" – Spice Girls
"Knight Rider Theme" – Stu Phillips
"(Get Your Kicks on) Route 66" – Dr. Feelgood
"You Can't Catch Me" – The Rolling Stones
"Automobile Blues" – Van Morrison
"Roll on Down the Highway" – Bachman-Turner Overdrive
"Brand-New Cadillac" – The Clash
"Speedway" – The Prodigy
"Car Games" – Olivia Newton-John
"A Wednesday Car" – Johnny Cash
"Get in the Car" – Echo & The Bunnymen
"Fast Cars" – U2
"Behind the Wheel" – Depeche Mode
"I'm in Love with My Car" – Queen
"In My Car (I'll Be the Driver)" – Shania Twain
"Beep Beep" – The Playmates
"Slow Ride" – Foghat
"'92 Subaru" – Fountains of Wayne
"Ol' 55" – Eagles
"The Car Was the One" – Mark Knopfler
"Little Honda" – The Queers
"Drive My Car" – The Beatles
"Mach 5" – The Presidents of the United States of America
"Passenger Seat" – Stephen Speaks
"Drive" – The Cars
"Pink Cadillac" – Natalie Cole
"Crosstown Traffic" – Jimi Hendrix
"Look at That Cadillac" – Stray Cats
"She Loves My Automobile" – ZZ Top
"The Buick" – Moonpools & Caterpillars
"Red Barchetta" – Rush
"Parked Cars" – Stephen Bishop
"Gold Trans Am" – Kesha
"Drivin' Thunder" – Crosby, Stills, Nash & Young
"My Car" – Gin Blossoms
"Big Yellow Taxi" – Counting Crows
"Camaro" – Kings of Leon
"Rockin' Down the Highway" – The Doobie Brothers
"Mercury Blues" – Steve Miller Band
"My Hooptie" – Sir Mix-A-Lot
"Radar Love" – Golden Earring
"Shifting Gears" – Lalo Schifrin
"Cars and Girls" – Prefab Sprout
"I Stopped to Fill My Car Up" – Stereophonics
"White Mustang" – Lana Del Rey
"Hot Rod Hearts" – Robbie Dupree
"Slick Black Cadillac" – Quiet Riot
"Mercedes-Benz" – Janis Joplin
"(There's) No Room to Rhumba in a Sports Car" – Elvis Presley
"On the Road Again" – Canned Heat
"4×4" – Miley Cyrus
"Overdrive" – Eraserheads
"Get Outta My Dreams, Get into My Car" – Billy Ocean
"Black Devil Car" – Jamiroquai
"Chevrolet Corvette Stingray" – Marc Almond
"Petrolhead" – Sting
"Fast Lane" – Megadeth
"Car Wash" – Rose Royce
"Ferrari Boyz" – Gucci Mane
"Mustang Sally" – Wilson Pickett
"White Walls" – Macklemore & Ryan Lewis
"Always Crashing in the Same Car" – David Bowie
"Driving" – Everything but the Girl
"Cars Are Cars" – Paul Simon
"Somewhere in My Car" – Keith Urban
"Tokyo Drift" – Teriyaki Boyz
"Cars" – Gary Numan
"All I Wanted Was a Car" – Brad Paisley
"Paradise by the Dashboard Light" – Meat Loaf
"Mary's New Car" – Tom Petty & The Heartbreakers
"1,000 Miles Per Hour" – OK Go
"Fast Car" – Tracy Chapman
"Turbo Lover" – Judas Priest
"Driving Nowhere" – Paul Weller
"Was He Slow?" – Kid Koala
"Motorsport" – Migos
"Little Red Corvette" – Prince
"Greased Lightning" – Glee Cast
"Let Me Be Your Car" – Rod Stewart
"Autobahn" – Kraftwerk
"Volkswagen Blues" Gilberto Gil
"Under My Wheels" – Alice Cooper
"Life Is a Highway" – Rascal Flatts
"Jessica" – The Allman Brothers Band