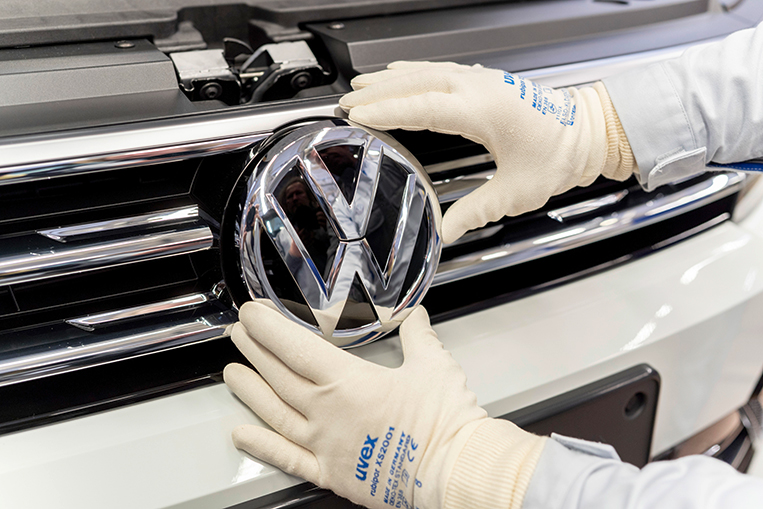 As a business, if you sell a product and four of your customers sue you over it, it's a little problem. If 40 people drag you to court, it's a bit of an issue. But if over 430,000 consumers call in the lawyers because of something you did, it's pretty much an apocalyptic day in the office. And no, that number is not a typo. More than 430,000 Volkswagen car owners in Germany have thrown their hat into the ring for a new type of legal action as part of the widely publicized diesel-emissions scandal. That staggering figure has just been confirmed by the Federal Office of Justice in the country. A court will now hear the case and its outcome could prove extremely costly for the automaker.
Unlike in other countries like the USA, where wronged consumers can team up directly and start a class action lawsuit to get compensation from a company, German law used to stipulate that each customer must sue the firm individually. In cases like Dieselgate, that's obviously an almost impossible task, so the country introduced something called the Musterfeststellungsklage. This lovely German word roughly translates as "Examplary Declaratory Judgment," and describes a process wherein a consumer protection organization can go to court on behalf of a group of consumers and a judge then decides if, in principle, a company has done anything wrong. There are three possible outcomes for this: The company could settle before the court issues a ruling, the judge could rule in favor of the plaintiff, or the judge could rule in favor of the defendant.
If Volkswagen decides to settle, then all consumers who registered their names with the plaintiff—in this case the Federation of German Consumer Organizations—can go and submit their claim directly to the carmaker under whatever agreement the two parties will have reached. If the judge has to make a decision, then the same will be binding, and would either be very good or very bad for one of the two parties. If the decision was to go against VW, then it would almost certainly mean that all affected customers can rip up their sales contracts and demand the money they paid for their cars back, possibly with added compensation on top of it. However, if Volkswagen walks out of court victorious, then the German consumers will be getting nothing.
Any German customers of Audi, Seat, Skoda and VW who bought a vehicle with a 1.2-, 1.6- or 2.0-liter Type EA 189 diesel engine can still join the fight
The number of car owners who take part in this legal battle can also still go up, as new submissions are accepted right until one day before oral arguments start, which is currently scheduled for September 30 this year. Any German customers of Audi, Seat, Skoda and Volkswagen who bought a vehicle fitted with a 1.2-, 1.6- or 2.0-liter Type EA 189 diesel engine can still join the fight. And if someone was to print the paperwork for this case right now, it would amount to over 67,000 pages, according to the Federal Office of Justice.
While the idea of bringing in a mechanism similar to class action lawsuits for European citizens was first floated in 2013 by the EU Commission as part of the "New Deal for Consumers," the German law that makes use of this new framework was specifically introduced as a result of the diesel-emissions scandal. German politicians realized that it would be almost impossible for all affected car buyers to go after the firm individually, and so this new process was quickly written up and made into law. Now VW customers can have their day in court without having to worry about the costs or complicated legal proceedings.
Place your bets on how this will end. We'll update you as soon as we find out.