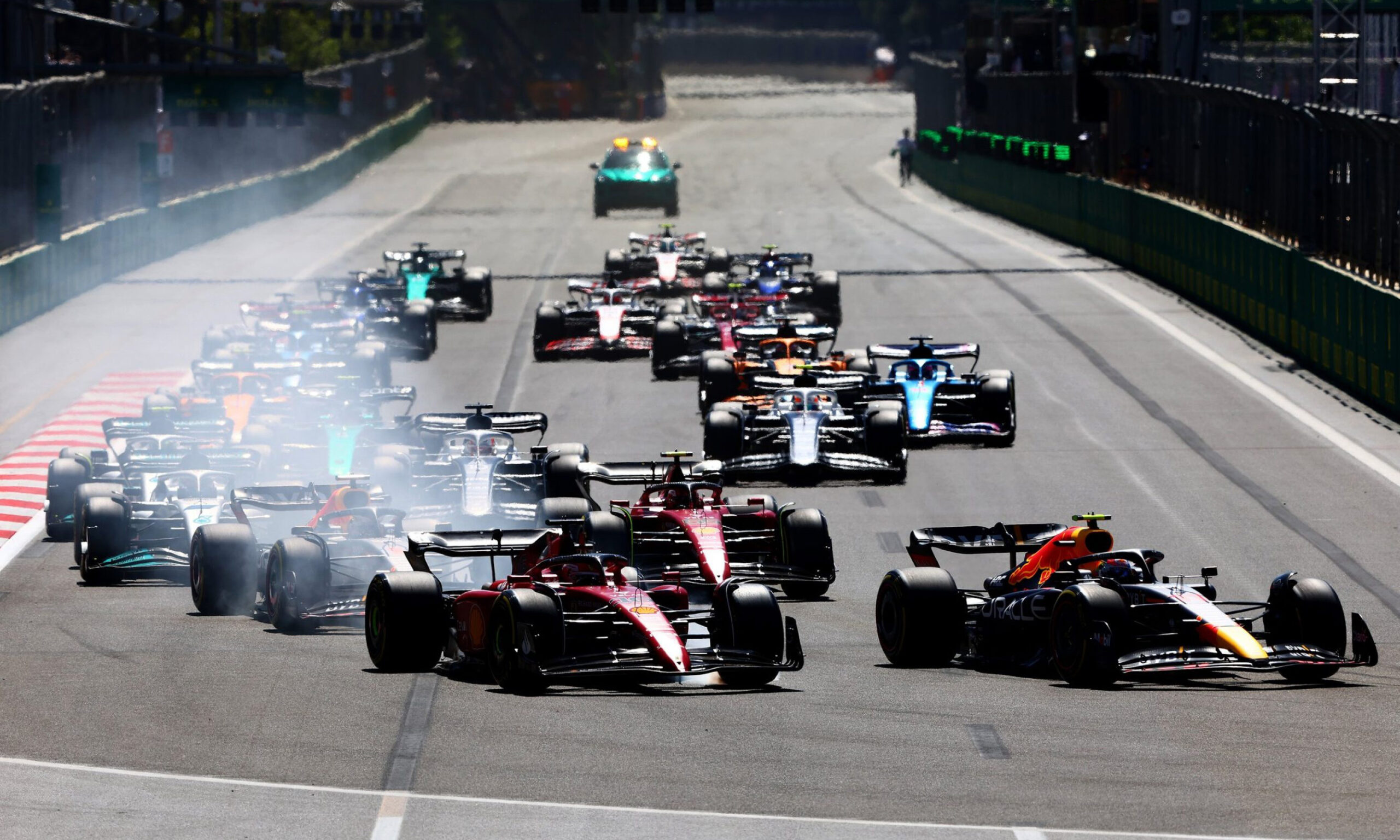 The 2022 Azerbaijan Grand Prix was quite heated (literally) with 51 laps of high track temperatures, long straights, and tight city streets. Charles Leclerc (Ferrari) managed to land on pole followed by Sergio Perez (Red Bull), Max Verstappen (Red Bull), and Carlos Sainz (Ferrari).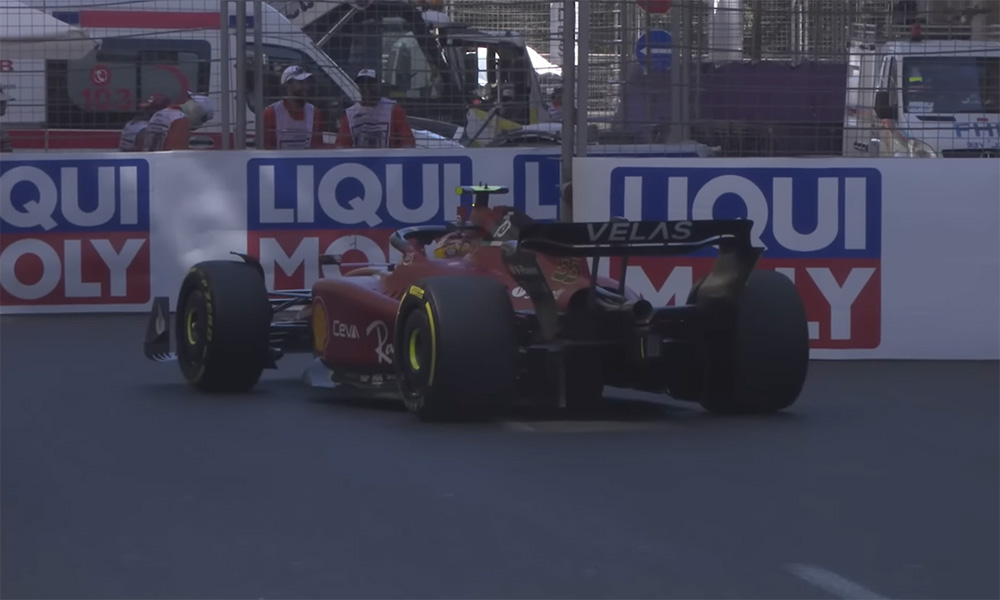 However, a bad start and a first-turn lockup for Leclerc allowed Perez to easily take the lead. Just as the battle between Red Bull and Ferrari began, Sainz was out due to a hydraulic issue on Lap 9. Ferrari pits Leclerc immediately during the Virtual Safety Car for hard tires, but had a slow stop of 5.4 seconds.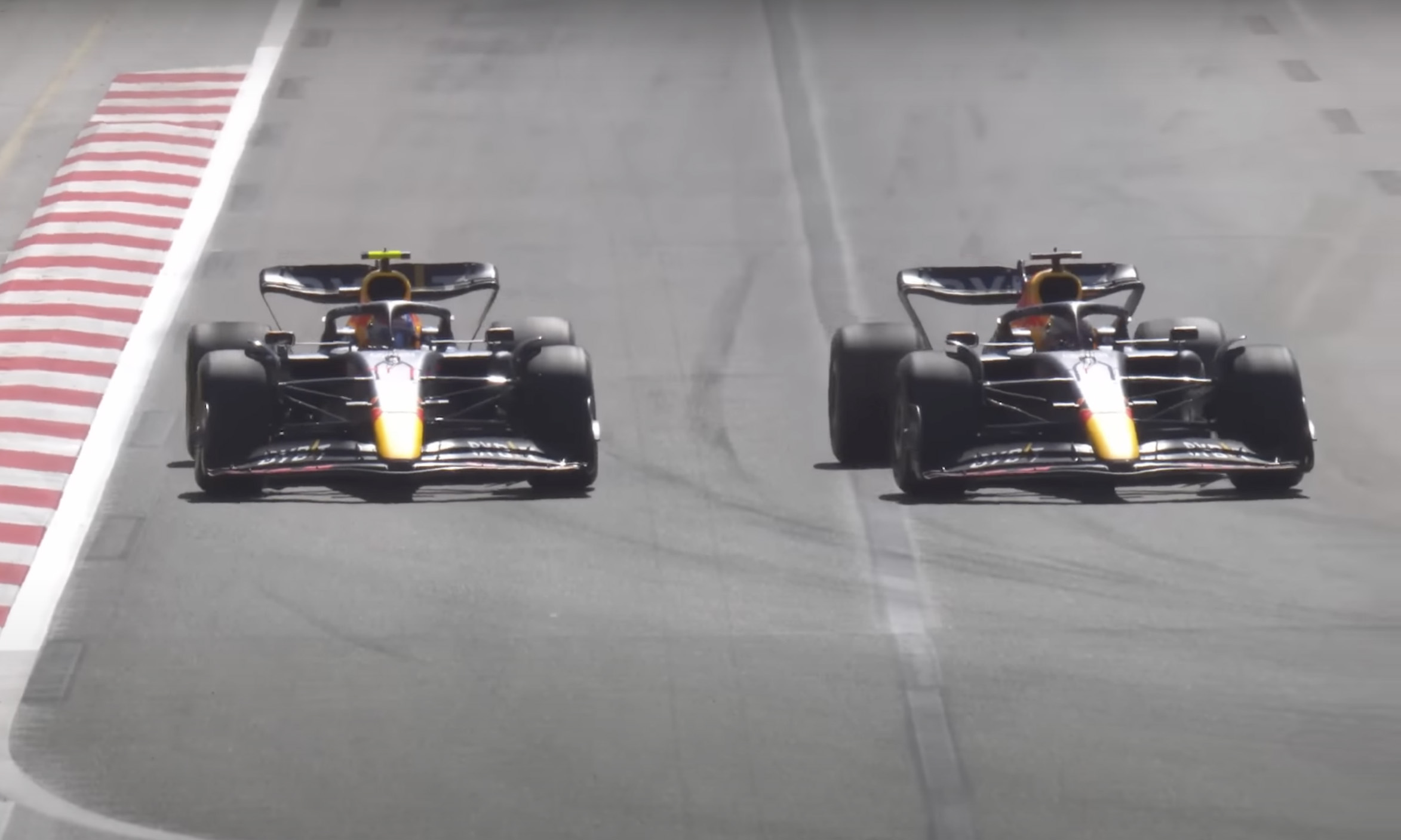 With the Red Bulls going 1-2, Max passed Checo for the lead at Turn 1 on Lap 15. While Checo was told "no fighting" by his race engineer, he was also struggling with traction, so letting Max pass might've been the best choice for the team. Eventually, both drivers pitted, allowing Leclerc to regain the lead.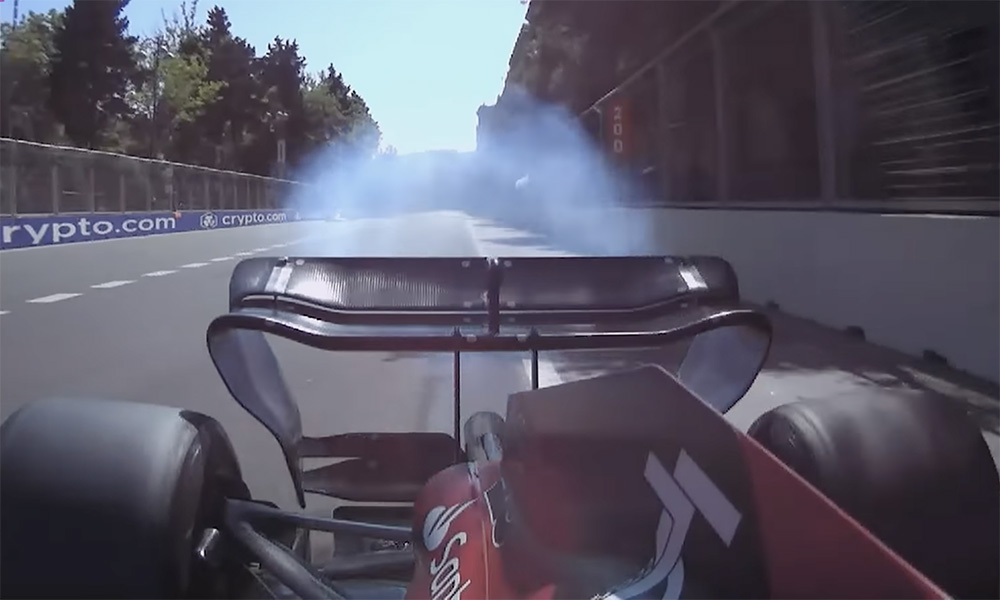 With Max on fresher tires, the question was if he could clear the gap to Leclerc. However, the Ferrari driver suffered an engine failure on Lap 20, resulting in a double DNF for the Scuderia. All that was left for Max and Checo was to safely bring their cars home for another Red Bull 1-2 (with an emphasis on safely, considering what had happened to Max last year in Baku).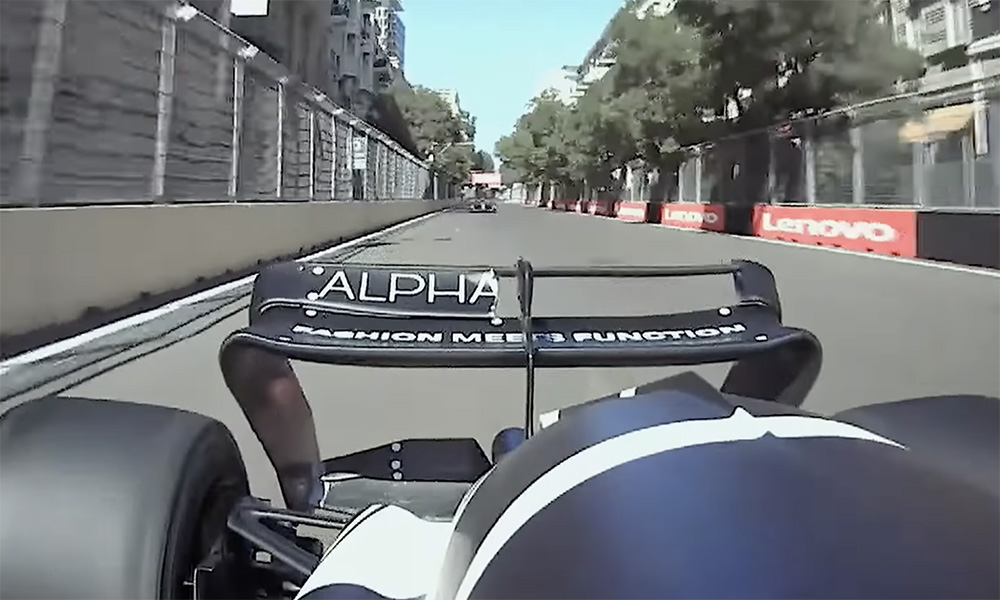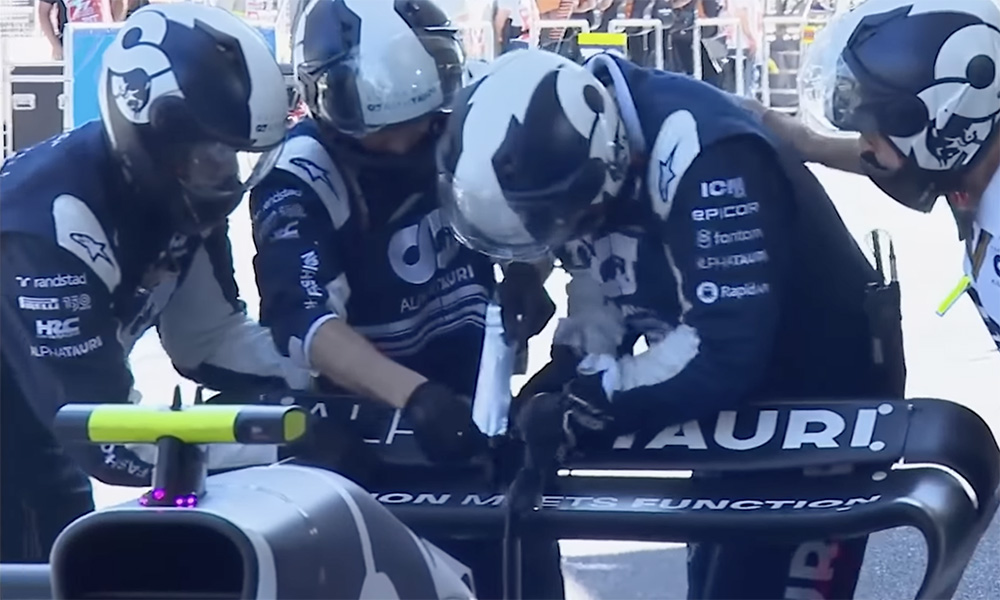 Ferrari's woes only got worse as Kevin Magnussen (Haas) and Zhou Guanyu (Alfa Romeo), both sharing the same power unit, retired later in the race. Meanwhile, Yuki Tsunoda (AlphaTauri) suffered a DRS problem where half of the wing was split off, strangely. Even more bizarre was his team's solution: duct-taping the wing together.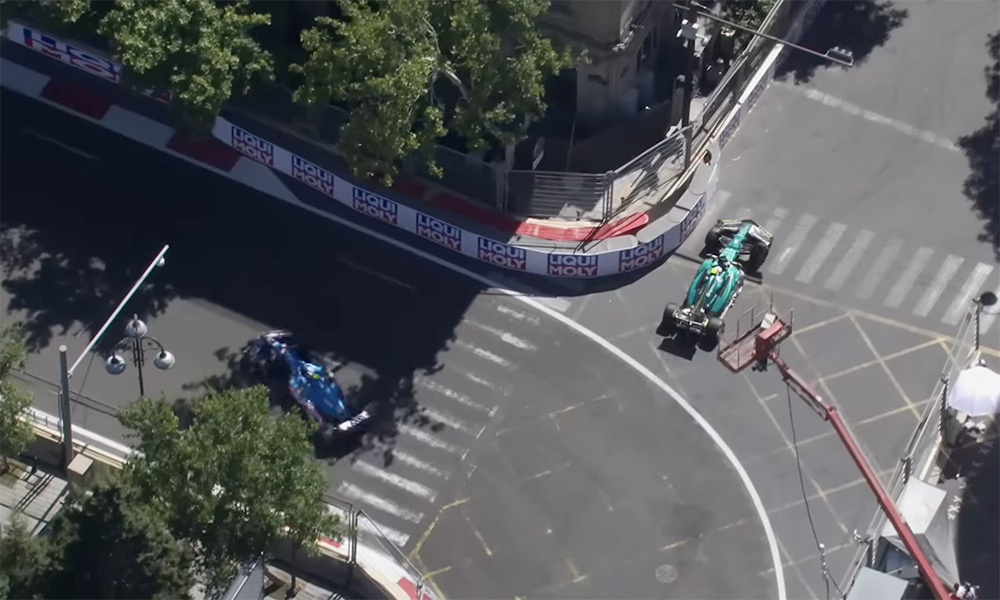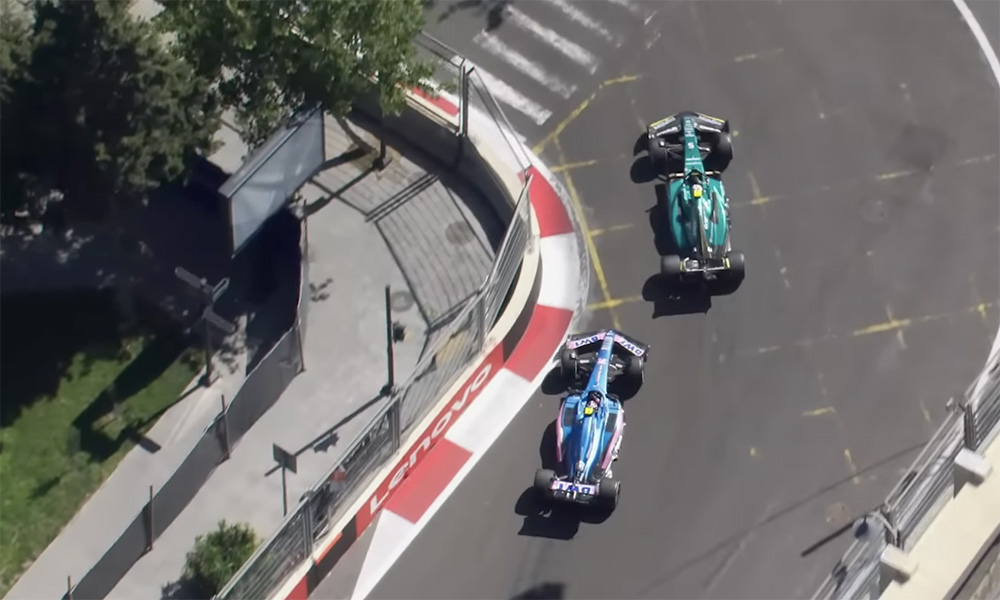 The midfield was tight as there were different battles brewing throughout the race. Sebastian Vettel (Aston Martin) looked set for a good race starting at P9 in spite of his car. However, he locked up while attempting to pass Esteban Ocon (Alpine). Even so, a P6 finish was quite the achievement for the Aston Martin driver.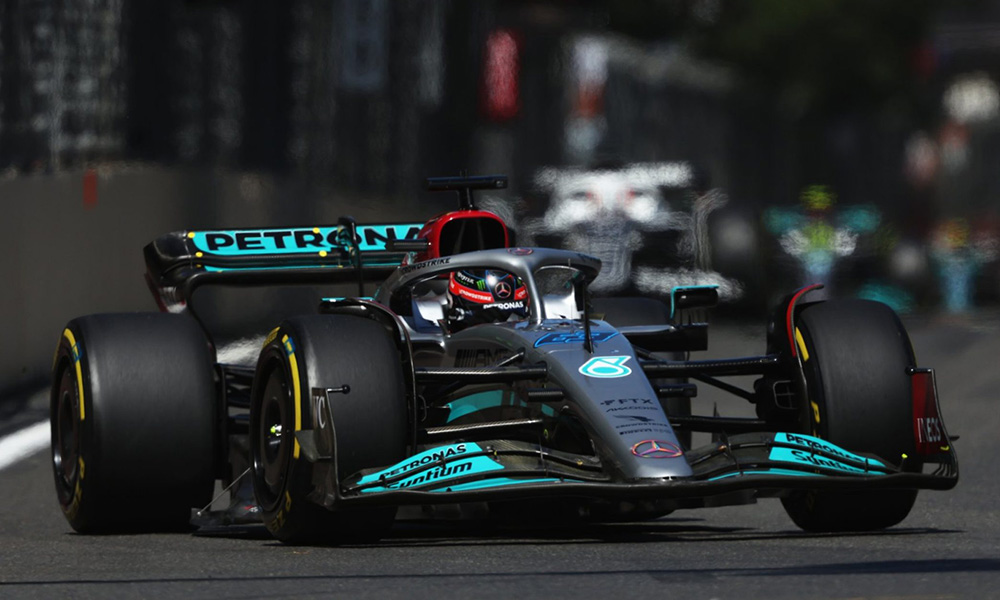 Speaking of Alpine, Ocon was formidable for being difficult to pass as seen by Vettel and Lewis Hamilton (Mercedes). As for the Silver Arrows, George Russell qualified best of the rest in fifth, but managed to land another podium thanks to Ferrari's double DNF.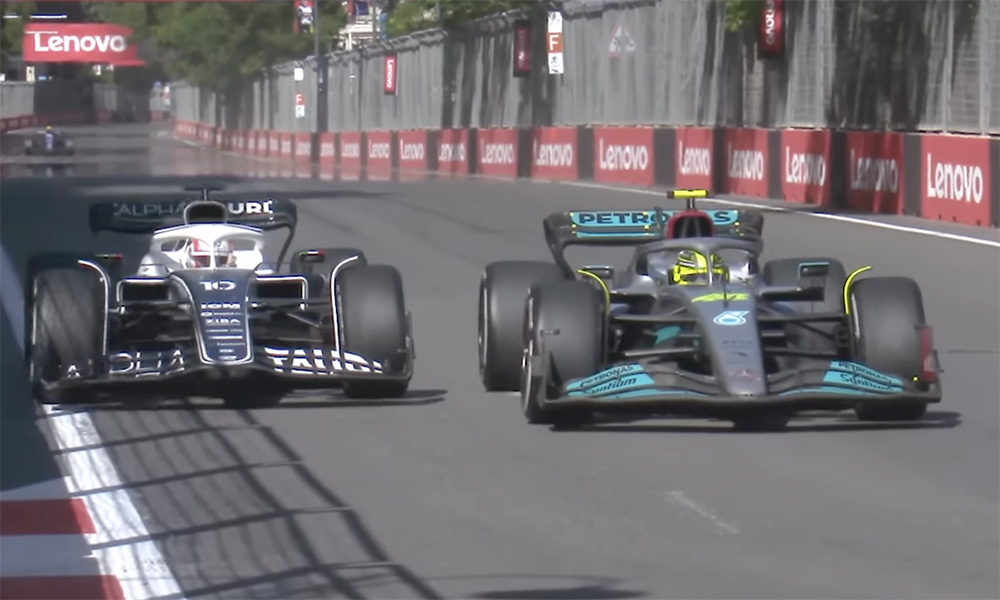 Hamilton, on the other hand, had a slow and steady race as he patiently worked his way up the pack before finishing P4 and being crowned "Driver of the Day." Pierre Gasly (AlphaTauri) also had a good race starting at P6 and finishing at P5.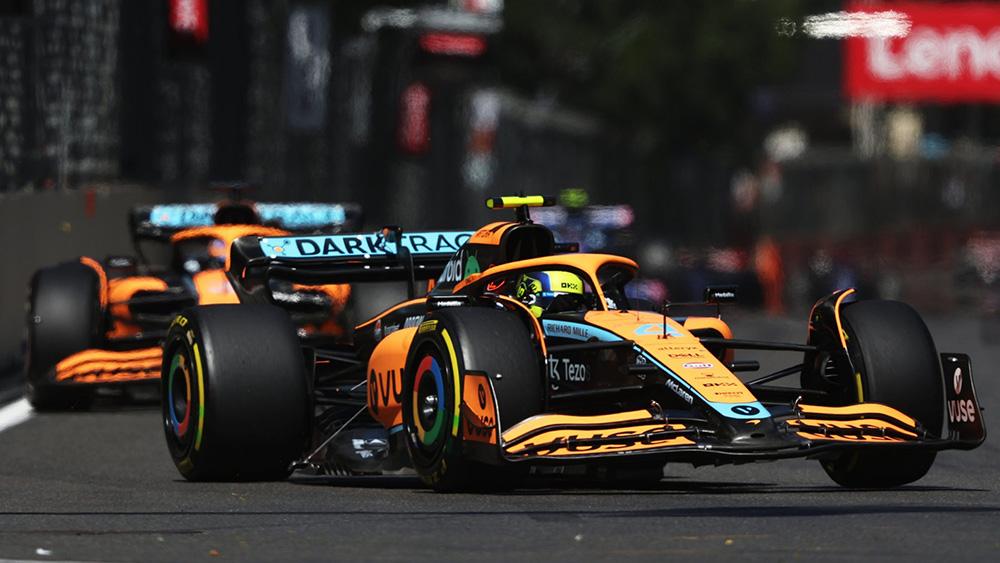 McLaren was in a difficult position with Daniel Ricciardo starting at P12 and Lando Norris at P11. Both drivers were on different strategies with the former starting on hards and the latter on mediums. There was friction though as both of them complained about each other's pace with team orders coming into play.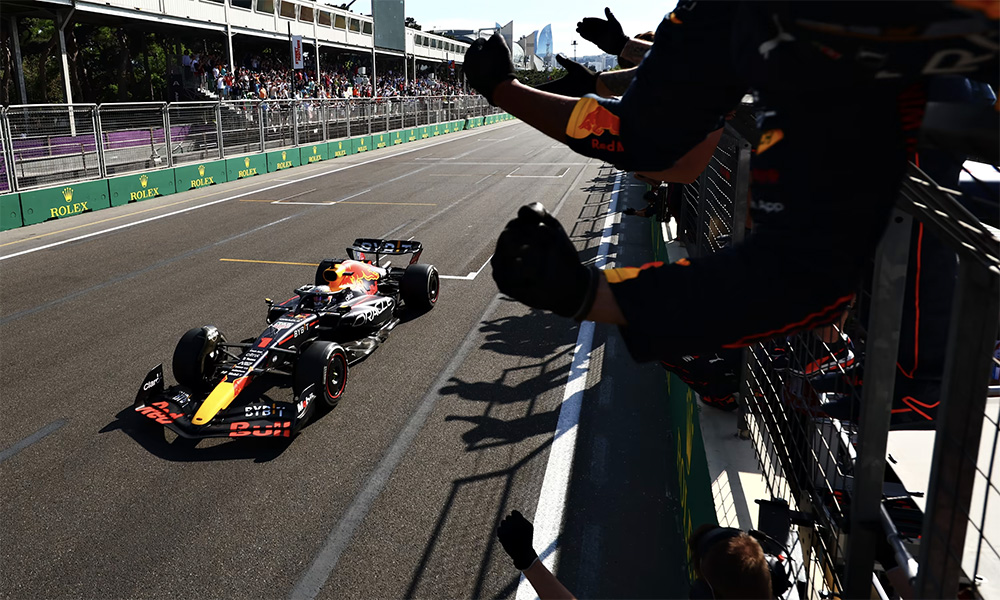 A double DNF for Ferrari and a 1-2 for Red Bull only further extends the advantage of Max and his team in the drivers' and constructors' championship, with Checo now in second overall and 13 points ahead of Leclerc.
The season's already eight races in, but with 14 more to go, anything can still happen. Stay tuned as the next race is the Canadian Grand Prix on June 20.