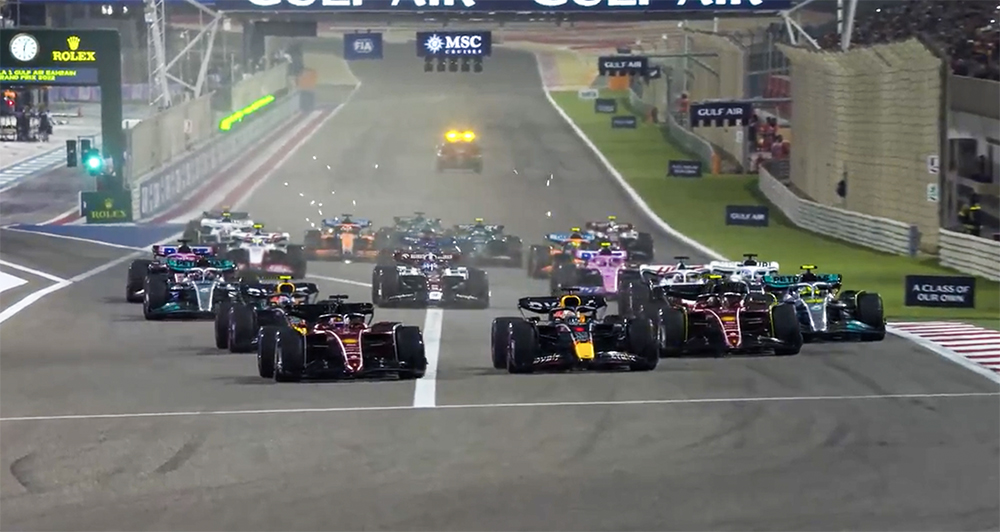 If you were one of those who stayed up late last night to watch the Formula 1 season-opener in Bahrain, congratulations. You may have just witnessed one of the best first races to date, showing just how much of an impact the new aerodynamic regulation changes have made to the entire sport ever since the switch to the V6 turbo-hybrid engine back in 2014.
Here's a couple of things we learned from last night's race.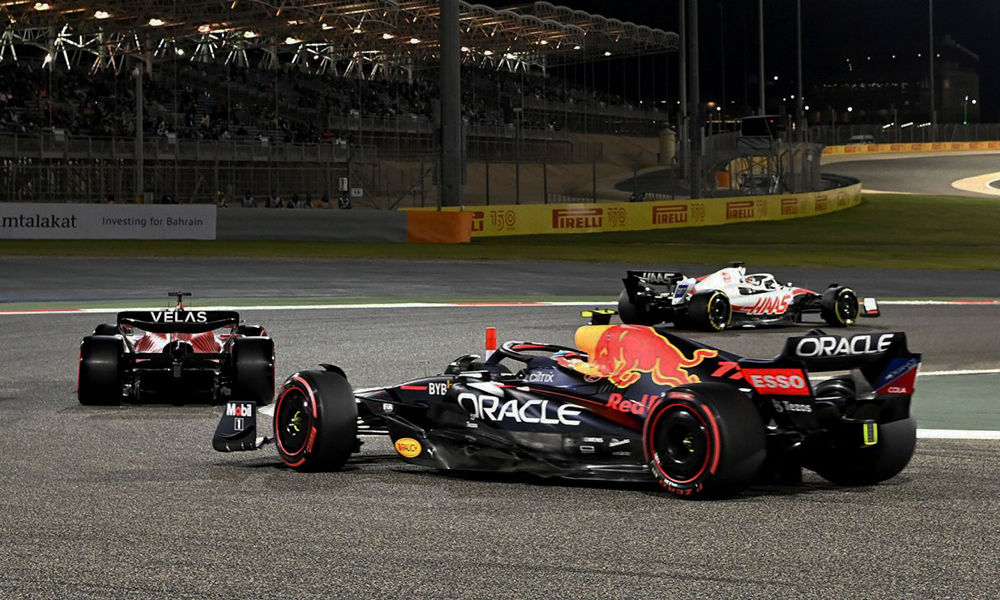 The new regulations actually work
We've talked about it in detail in this article, but in a nutshell, the new aerodynamic regulations were designed to allow cars to follow each other much more closely, resulting in more on-track action.
Not only did we get some gorgeous cars out of the new regs, but we've gotten so much on-track action so early into the race. The opening lap was chock-full of action, and we were seeing plenty of exciting wheel-to-wheel battles, especially the tussle between Max Verstappen and Charles Leclerc that lasted for almost three laps until the Red Bull locked up into Turn 1 of Lap 19.
Yes, the race eventually settled into a lull halfway through (I did fall asleep for a bit), but every opening race has to have reliability-related drama. Sure enough, we got it (but more on that later).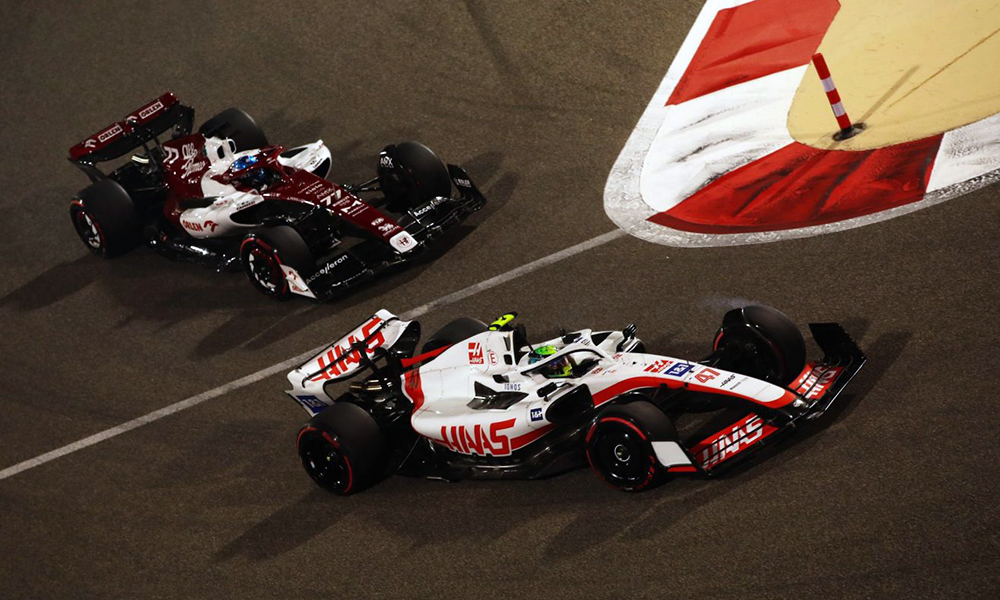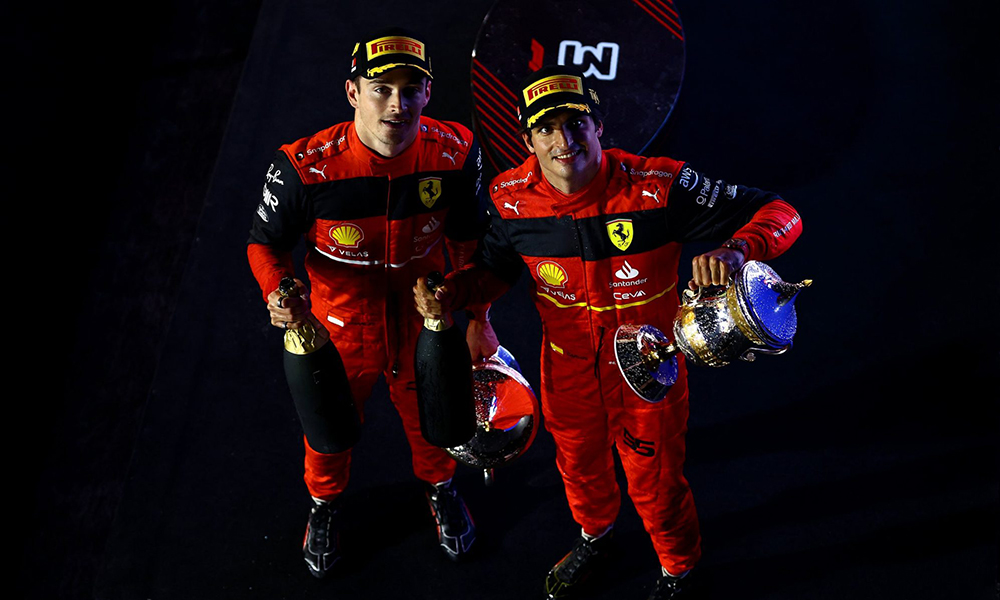 It's a good time to be a Ferrari fan (and engine customer)
Another change that went under the radar was that the engines had to be reworked to accommodate the new E10 biofuels. With that, all the engine manufacturers had to rework their formulas, and the results showed in extremes throughout the race.
The strongest engine is undoubtedly the Ferrari Power unit 066/7. The F1-75s of Leclerc and Carlos Sainz were properly rapid, regularly speeding away from the two RB18s down the straights even without assistance from DRS, in the end winning a one-two finish for the Scuderia (and breaking Ferrari's winless streak of 45 races, and scoring the first one-two finish since Singapore 2019).
But even more surprising was how fast the Haas VF-22 and the Alfa Romeo C42 were during the race. Two backmarkers in previous years were seen contending with faster cars in the midfield, making for plenty of "Are you seeing this?" reactions on the Internet. Kevin Magnussen saw a fifth-place finish, with Valtteri Bottas finishing sixth (proving that it's not "just the car") and his teammate Zhou Guanyu bagging a single point (finishing 10th) on his F1 debut. Sadly, Mick Schumacher finished 11th, but this could be attributed to him being spun out by Esteban Ocon on the first lap of the race.
These were impressive results, no doubt. But on the other hand…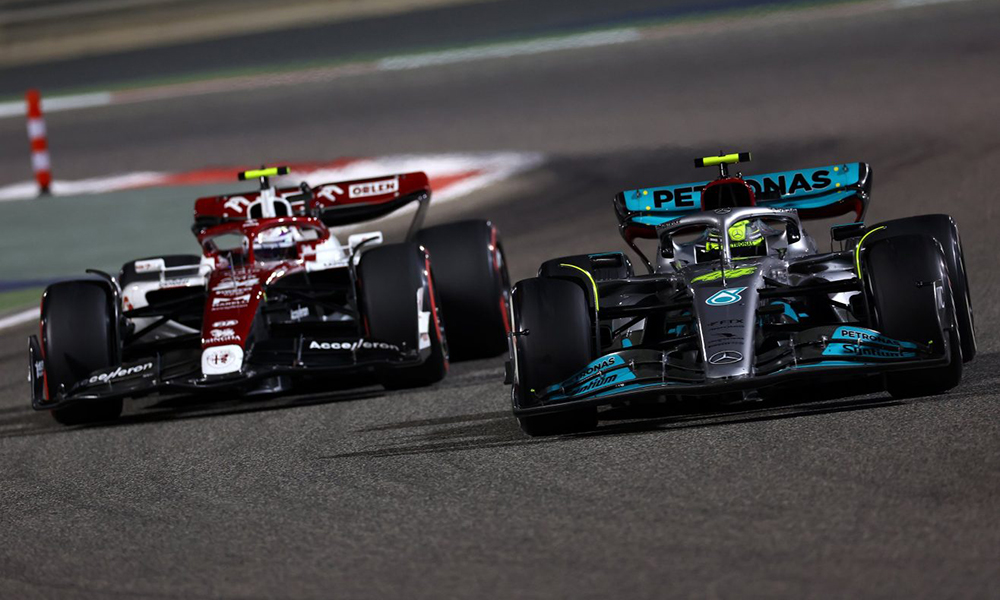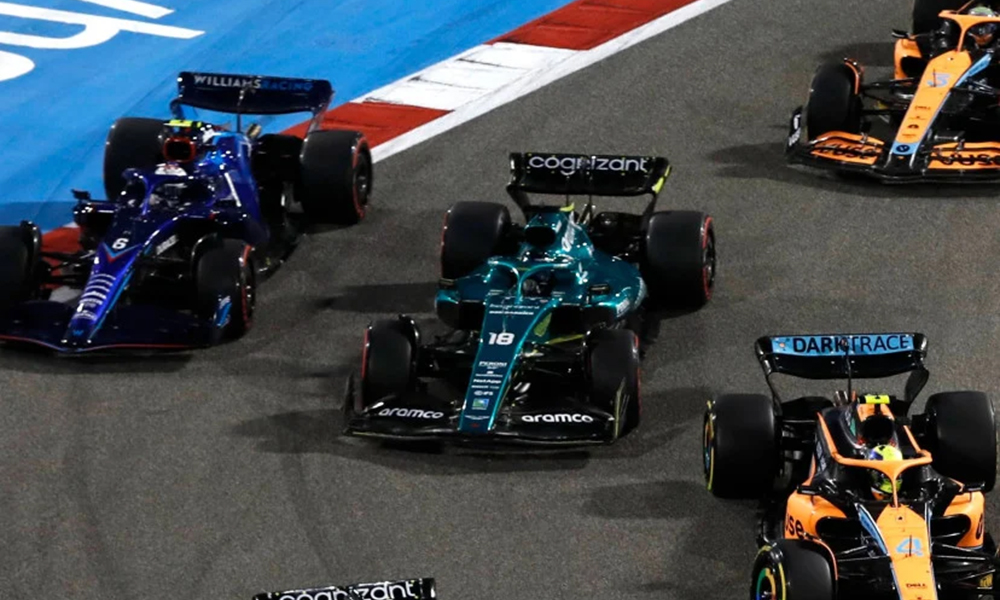 What happened to Mercedes (and its customer cars)?
We know that Mercedes-AMG has had a rough time with getting its new car to grips, having dealt with "porpoising" (where the cars would violently bounce on the straights due to aerodynamics). Most of us thought that the team was "sandbagging" (as usual) until qualifying, but it even showed in race pace, where the Silver Arrows weren't at their usual podium positions.
We even saw Lewis Hamilton deal with issues in getting his hard tires to grip, dropping back a few places before clawing his way back into a third-place finish at the end of the race. George Russell, on the other hand, finished fourth. While it's still a decent result, it's not like them to not be regularly fighting for the top spot. We hope that they get their form back sooner or later.
Of course, it was shocking to see what happened to the Mercedes customer cars. While it was no surprise to see Williams there, seeing Aston Martin and McLaren as backmarkers just made my heart sink.
Lance Stroll finished 12th, followed by Alex Albon in 13th. Daniel Ricciardo finished 14th, Lando Norris finished 15th, and Nicholas Latifi finished last in 16th.
We know that a lot of the cars have brake-cooling issues (especially McLaren), but we're hoping that these teams manage to solve these issues soon.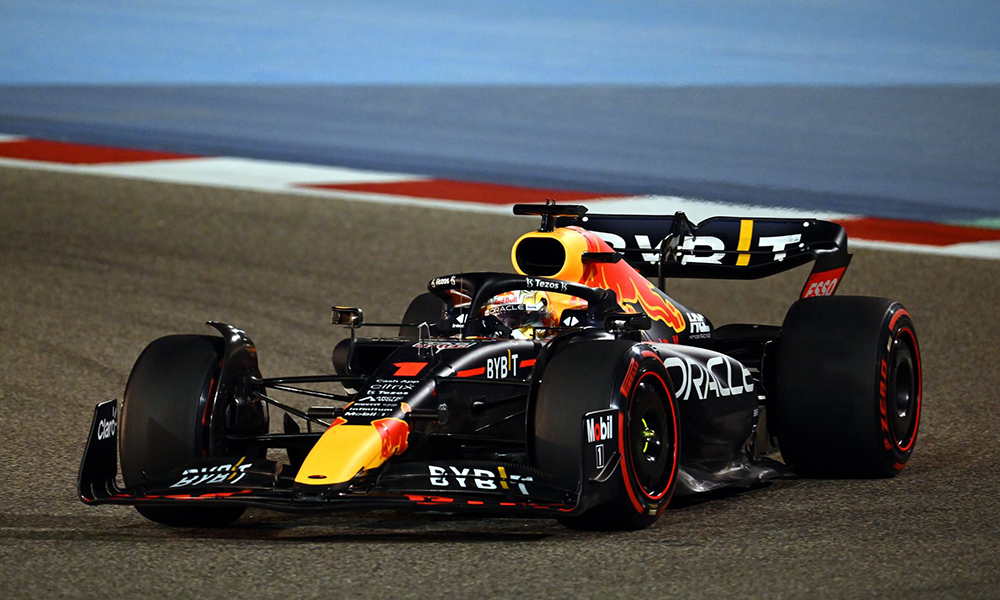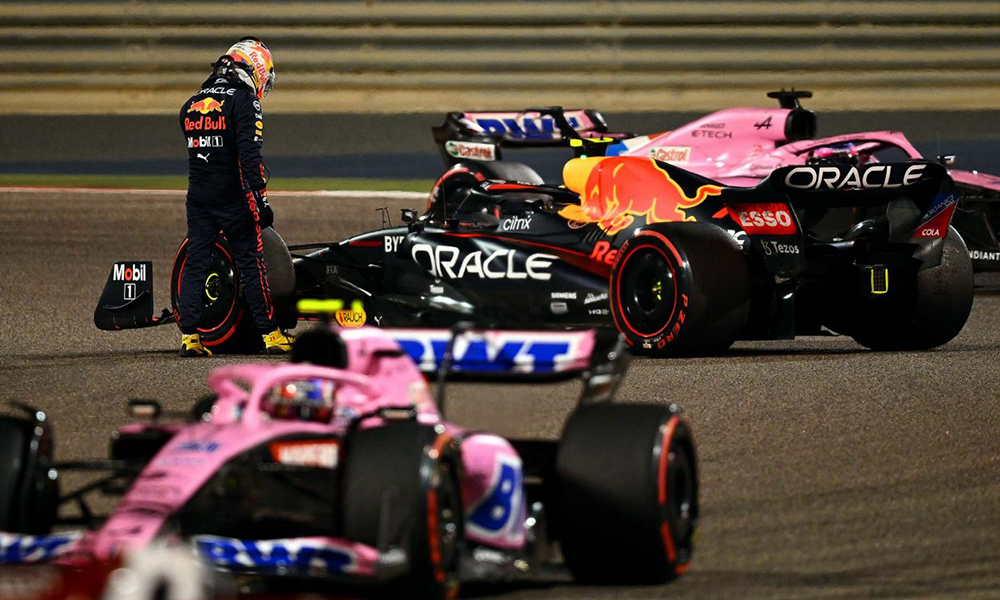 Does Red Bull have a glass cannon on their hands?
On the topic of late-race drama, it all started as Pierre Gasly's AlphaTauri AT03 came to a halt and caught fire after a power failure on Lap 46, bringing the safety car out. Everyone who could pit scrambled to put on a fresh set of soft tires, and we were getting ready to witness another crazy restart with everyone bunched up together.
But things got alarming for Verstappen as he would frequently radio his team about a steering issue, only for his car to end up losing power and limp back to the pits on Lap 54.
Sergio Perez was the last hope for Red Bull to score a podium. He only had to hold off Hamilton for one more lap. We were expecting to see yet another epic performance from the "Mexican Minister of Defense," but as he went into Turn 1, he spun and retired as his engine cut out midway and wouldn't fire up again.
A double DNF for Red Bull, and three out of four Red Bull engines failing on the first race. According to the team, both cars were affected by a suspected fuel pump issue, while Gasly's was more of an overheating issue. While the cars were just as fast as their Ferrari-engined counterparts, this raises reliability concerns that the team will inevitably address as the season goes on.
As for Alpine? Despite having reliability issues during testing, they both managed to finish the race scot-free (save for Ocon's five-second penalty) and were both sitting pretty in the midfield, with Fernando Alonso placing ninth and Ocon finishing seventh.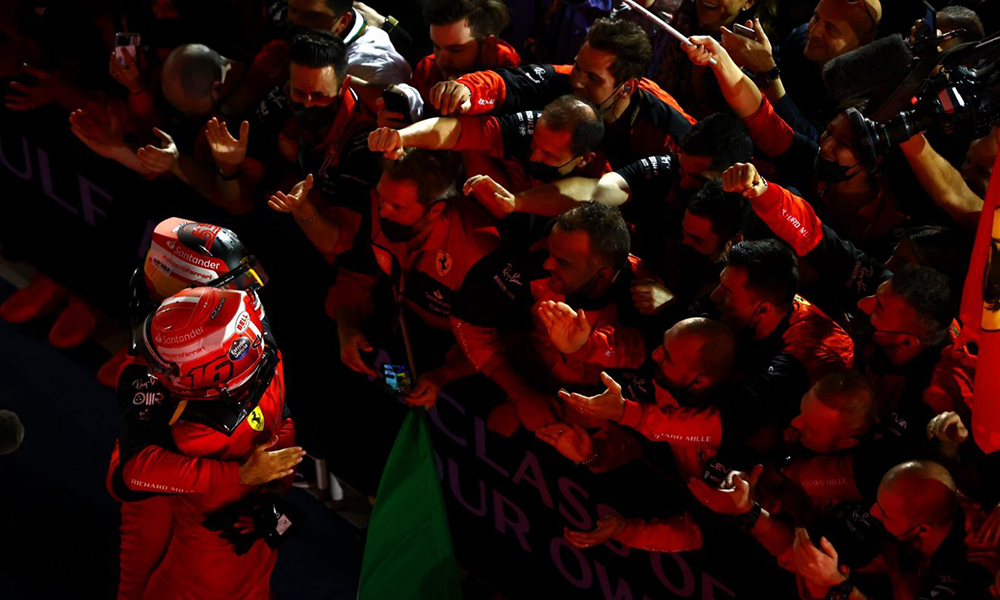 While this is plenty to take in for a season-opener, this is a good sign of things to come. If the next 21 races are guaranteed to be as exciting and dramatic, this will probably go down as one of the best seasons in Formula 1 history.
Heck, it's probably worth it to catch one race live, and if nothing hampers traveling in the next few months, the Singapore GP on October 2 is the best bet for us Filipinos to witness in person. It's a good time to be a fan, and also the perfect time to introduce your mates to the sport.