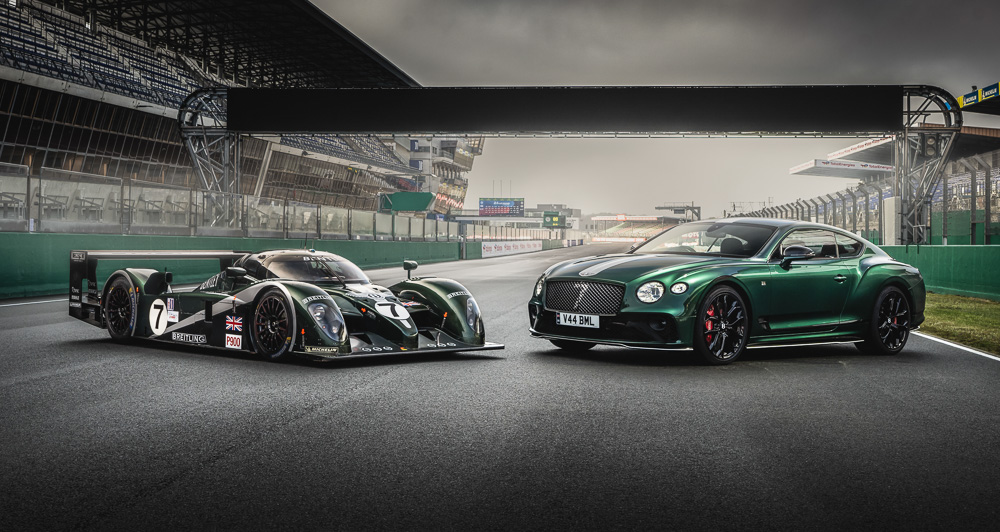 These days, Bentley might mostly be known for luxury barges, but the firm has proper racing genes in its DNA. Almost from the moment the first Bentley was built back in 1919, the company entered its machines into various races.
Most famously, cars from the town of Crewe in England managed to win the 24 Hours of Le Mans a total of six times: in 1924, 1927, 1928, 1929, 1930, and 2003. To celebrate its last victory 20 years ago and the 100th anniversary of this famous race itself, Bentley has created a limited run of Continental GT Coupes and Continental GTCs called the Le Mans Collection.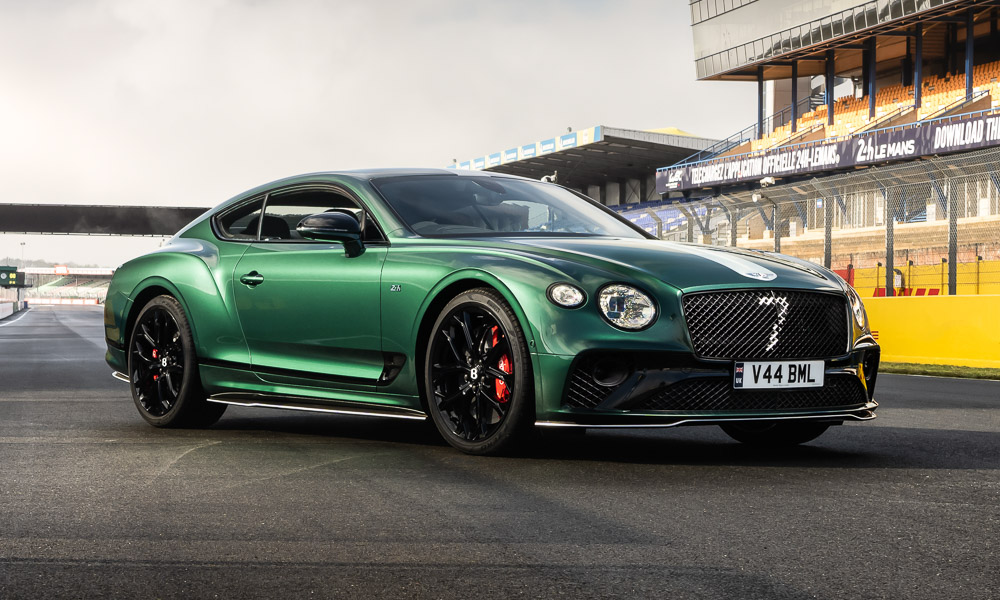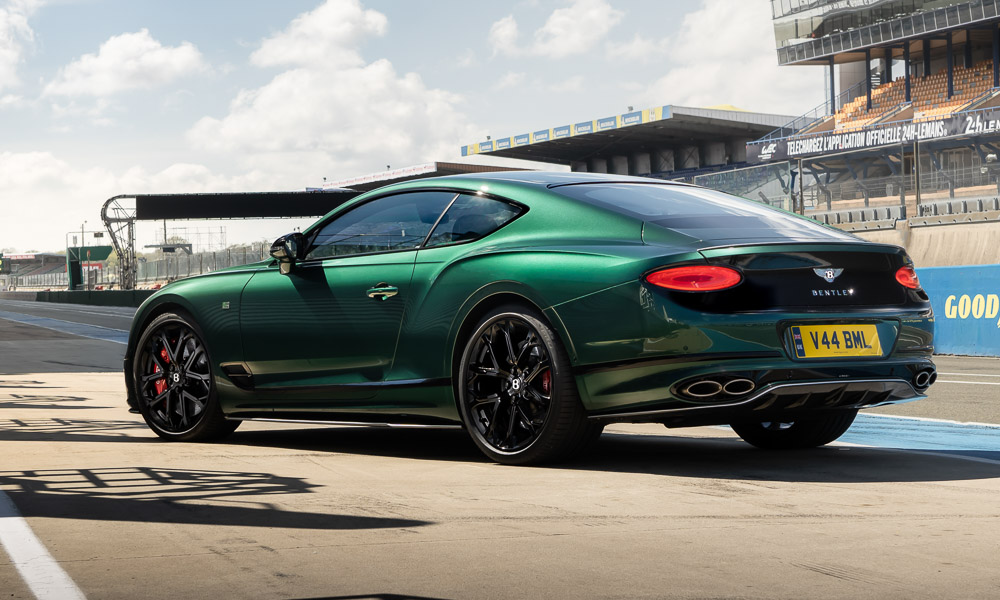 Powered by the firm's famous 6.0-liter W12 engine that generates 659hp and 900Nm, these rolling homages to sporting triumphs from days gone by wouldn't be out of place on any racing circuit these days.
Capable of going from a standstill to 100km/h in a mere 3.6 seconds, and equipped with Bentley's Dynamic Ride and active air suspension, these machines can make serious haste if the driver puts his or her foot down.
An optional and newly developed carbon-ceramic brake setup makes sure it can stop quickly as well, while features such as the all-wheel steering, an electronic limited-slip diff, and variable electronic stability control help to keep it shiny side up.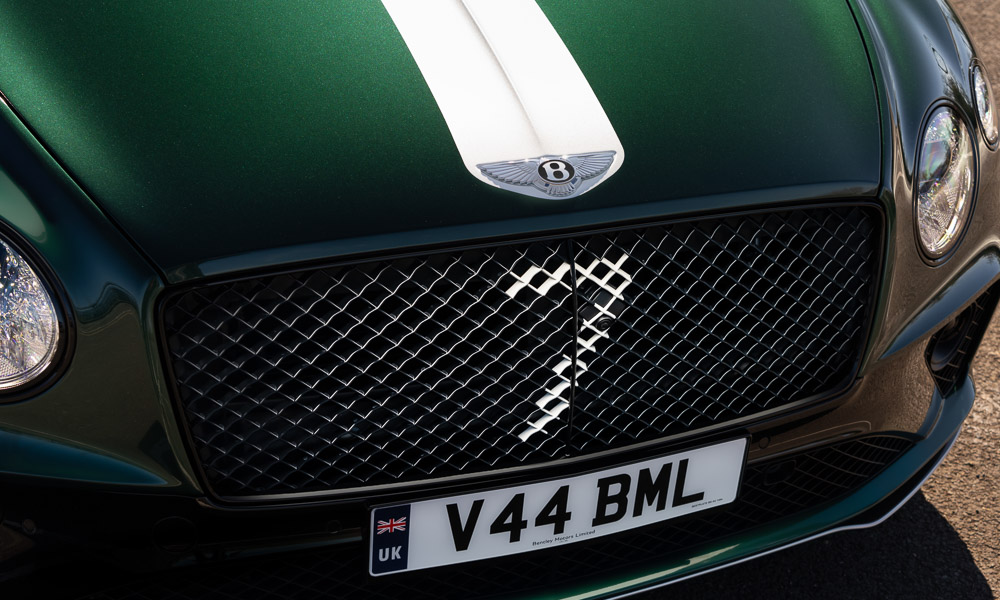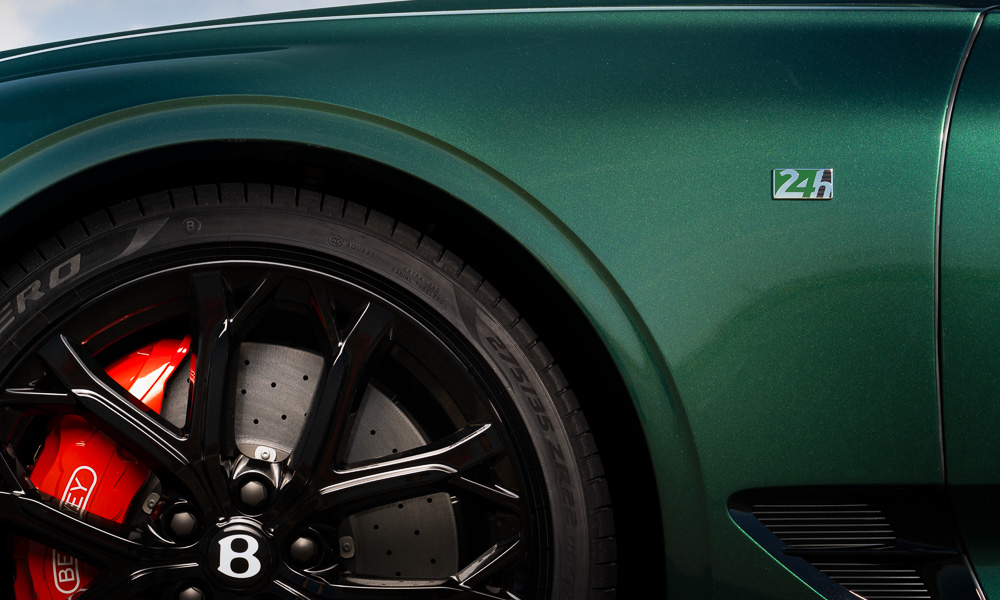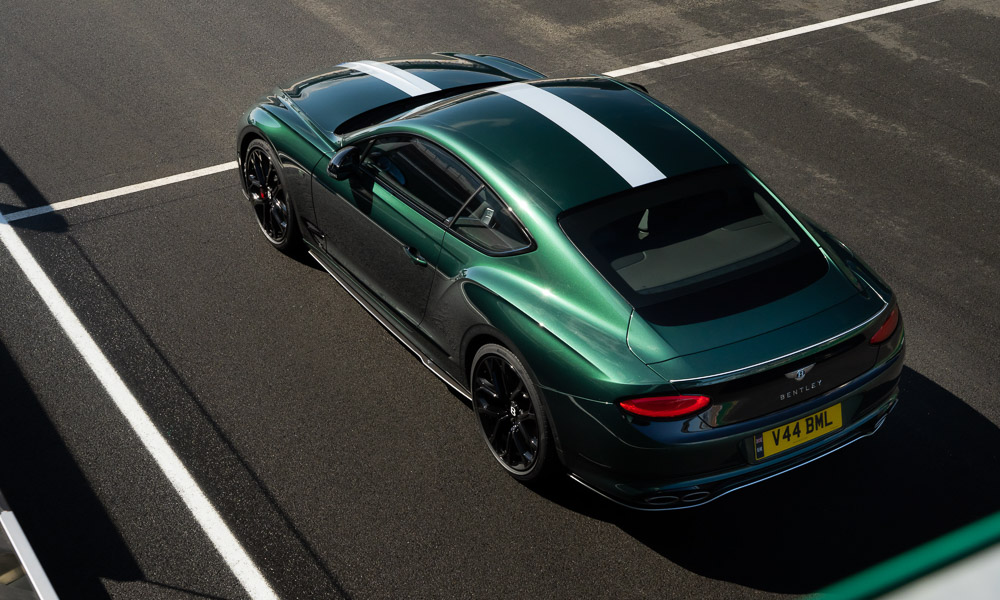 The lovely paint job you are looking at is called Verdant Green, and comes complete with a Moonbeam-colored go-faster stripe. Other accents have been painted in black, including the carbon-fiber body components, the wings, and the massive 22-inch, 10-spoke rims.
At the front, the number 7 is proudly displayed on the Bentley matrix grille, it being the number of the winning car in 2003. The matrix grille itself was actually invented by Bentley to protect the radiator from being hit by road debris, as Le Mans was unpaved back in the olden days.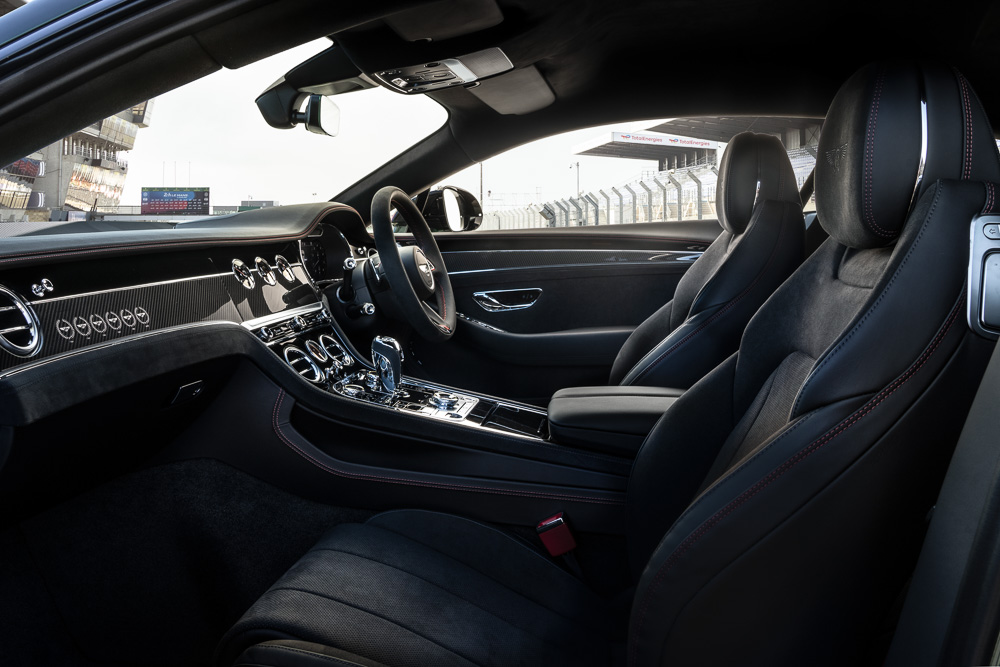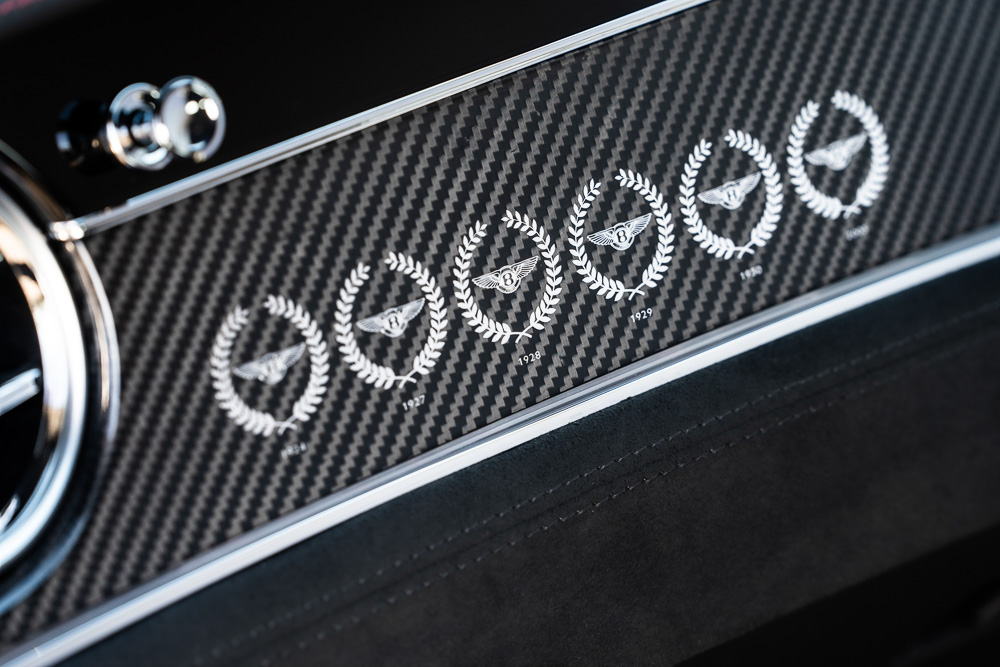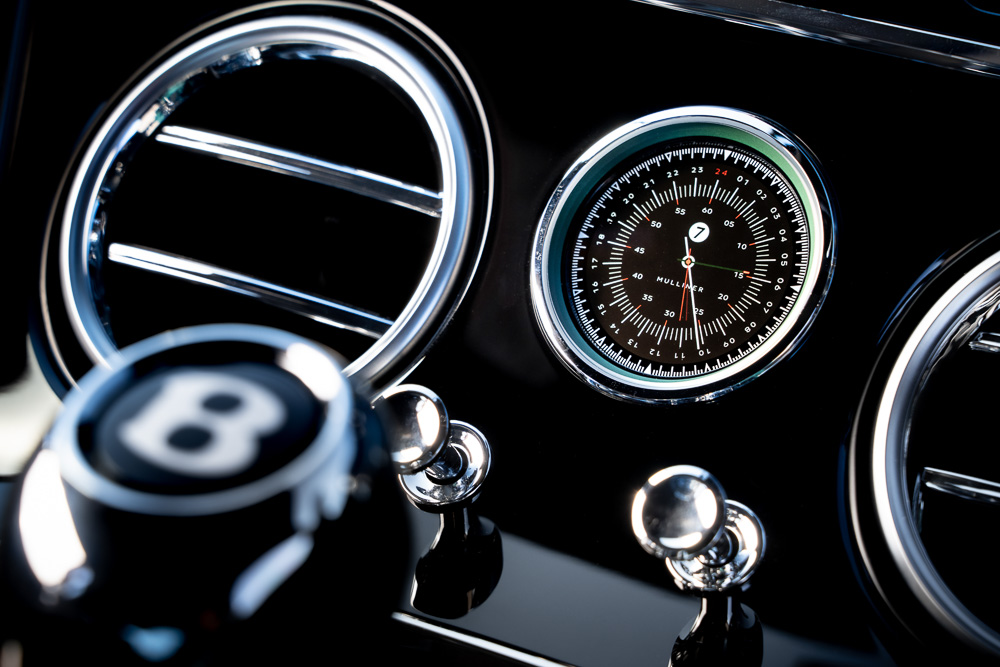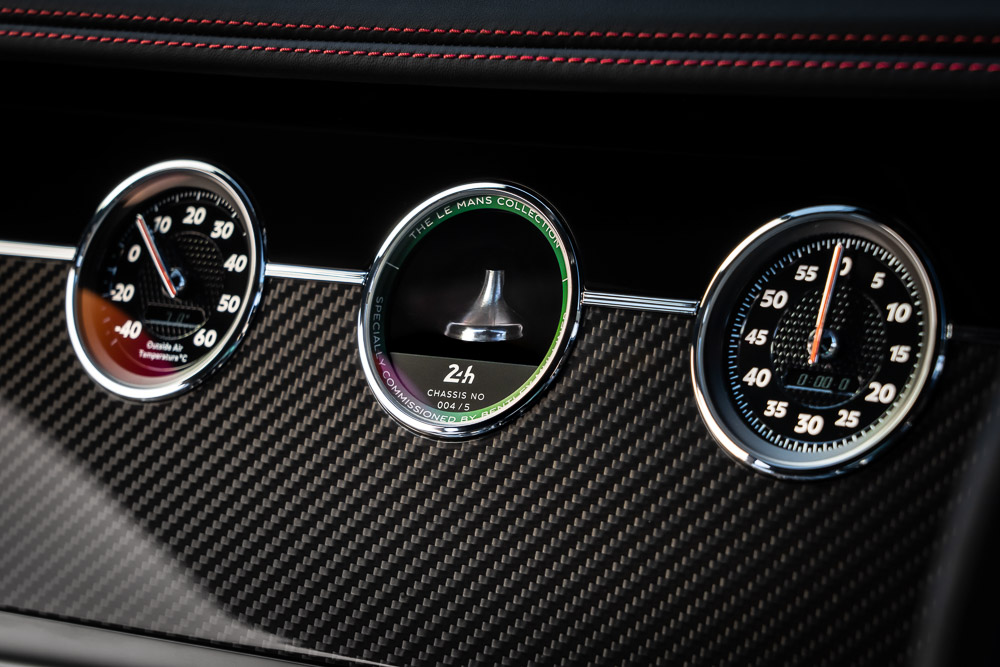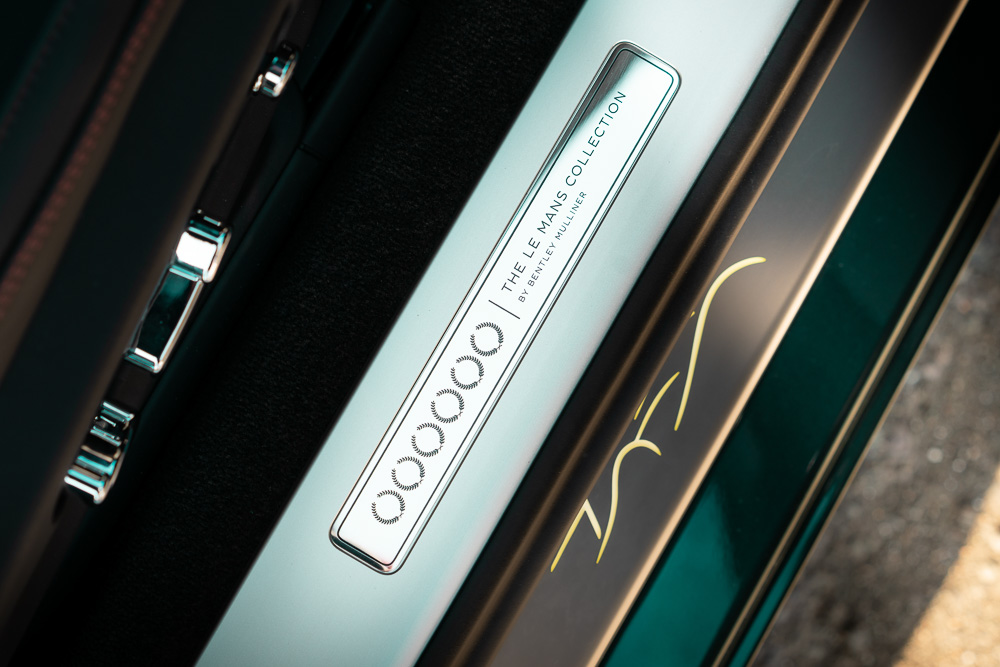 On the inside, Bentley added a few thoughtful touches to the luxurious cabin, such as a six-wreath emblem on the fascia marking each of the six race wins, a digital clock that now shows the time with a bespoke 24-hour dial design, and Speed 8 sill plates so you never forget what car you are getting into or out of.
The most unusual addition to this luxury cocoon is something else, however. Mounted in a little vitrine and embedded in the dashboard sits an original engine valve from the 4.0-liter twin-turbo V8 that powered a Bentley Speed 8 to victory at Le Mans in 2003. To do this, the firm took 24 of the 32 valves from the original engine and bisected them so that all of the 48 Le Mans Edition cars can have a little piece of genuine racing history added to them.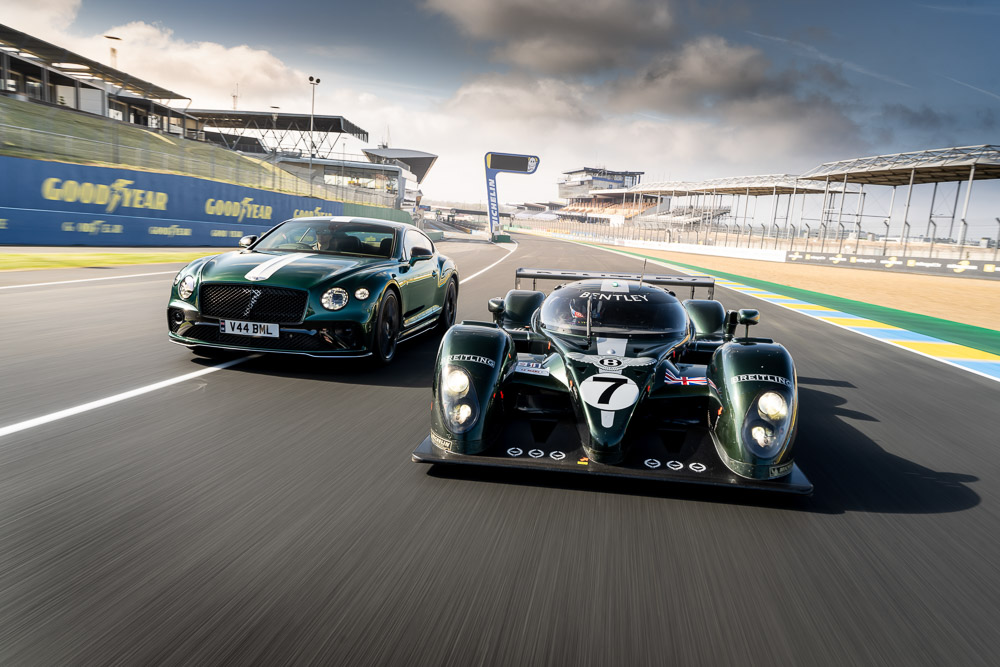 Considering that Walter Owen Bentley initially thought a 24-hour race was crazy, the company sure has done well in this and many other endurance events.
At the very first 24 Hours of Le Mans, a privately entered Bentley came fourth, and one year later, a works car already scored the first of what would ultimately become six victories at the Circuit de la Sarthe. Now wealthy fans of the brand can compete in their own race—down to the dealership to secure one of these machines before they (inevitably) all sell out.