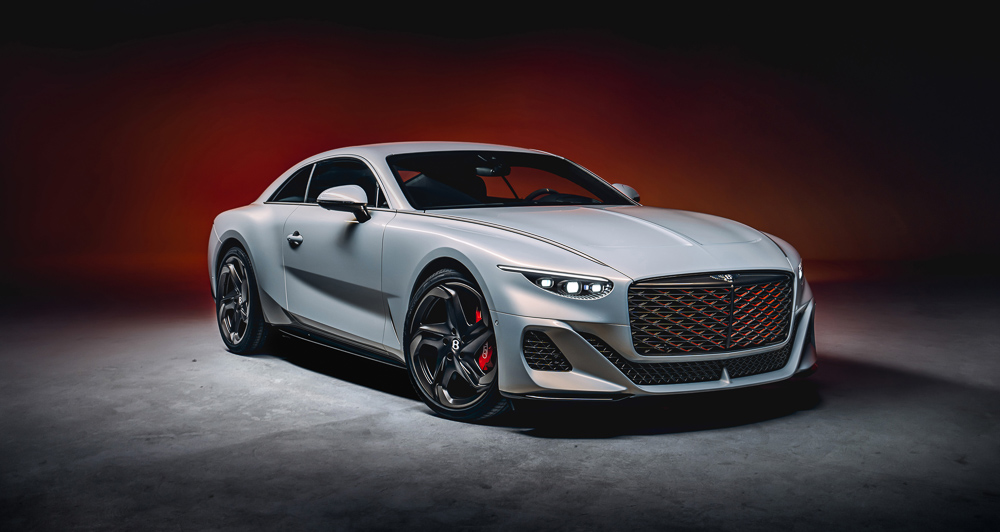 Bentley's bespoke coachbuilding division, Mulliner, has released another limited-edition, GT-sporting exclusive in the form of the Batur (named after a 16sq-km lake on the island of Indonesia).
While it is essentially based on the Continental GT Coupe, the Batur reflects Bentley's future design language as it prepares for its electrified future, a brave step for the traditionally conservative Anglo-German firm.
The powertrain remains the same with a 6.0-liter twin-turbo W12 engine, as is the eight-speed automatic transmission mated to an all-wheel drivetrain. But the engine sees its final performance, topping out with a massive 730hp, a fitting swan song to one of the most unique and highly complicated engines in modern times. A titanium exhaust provides a note straight out of motorsports.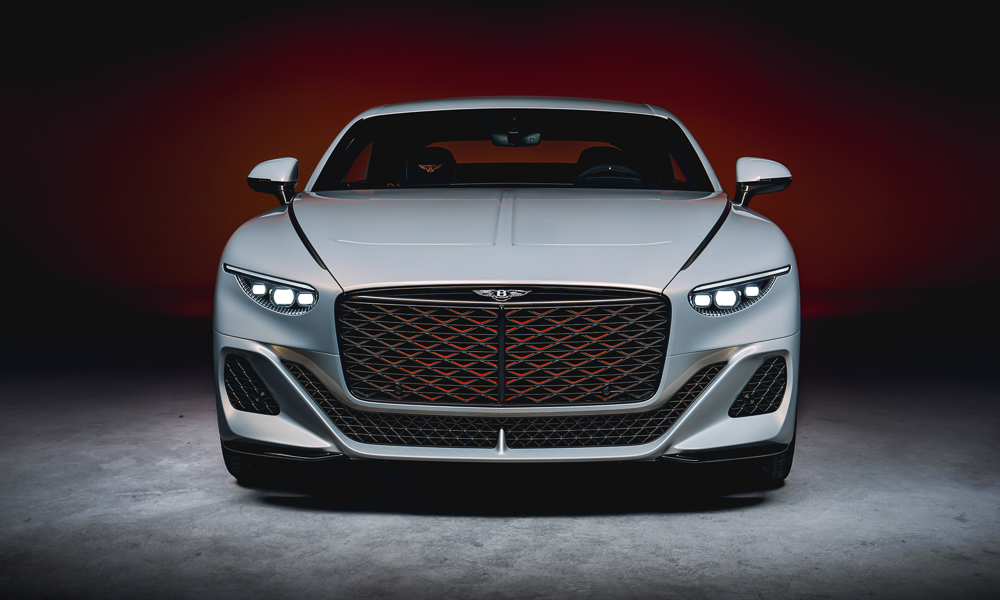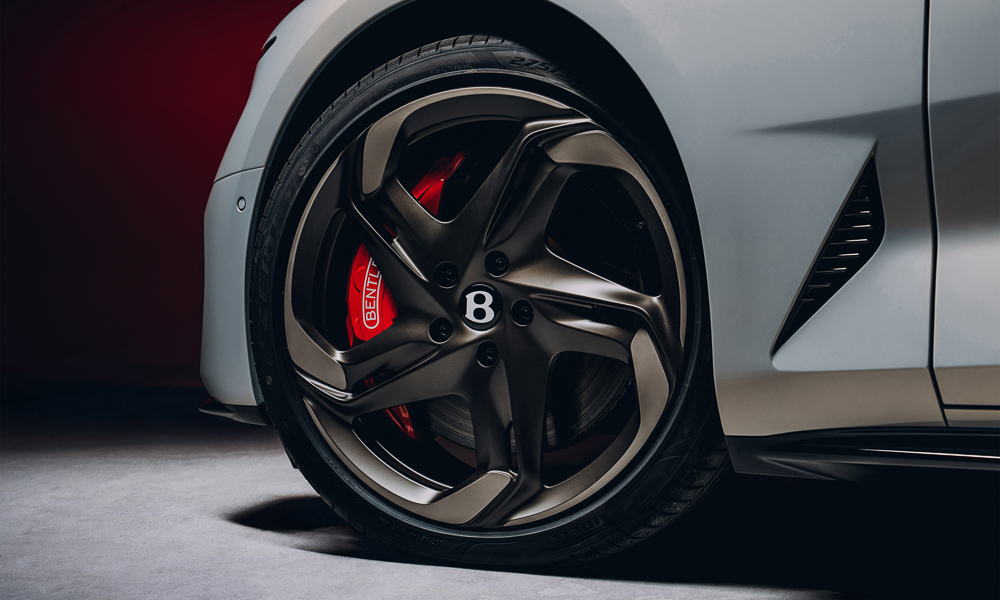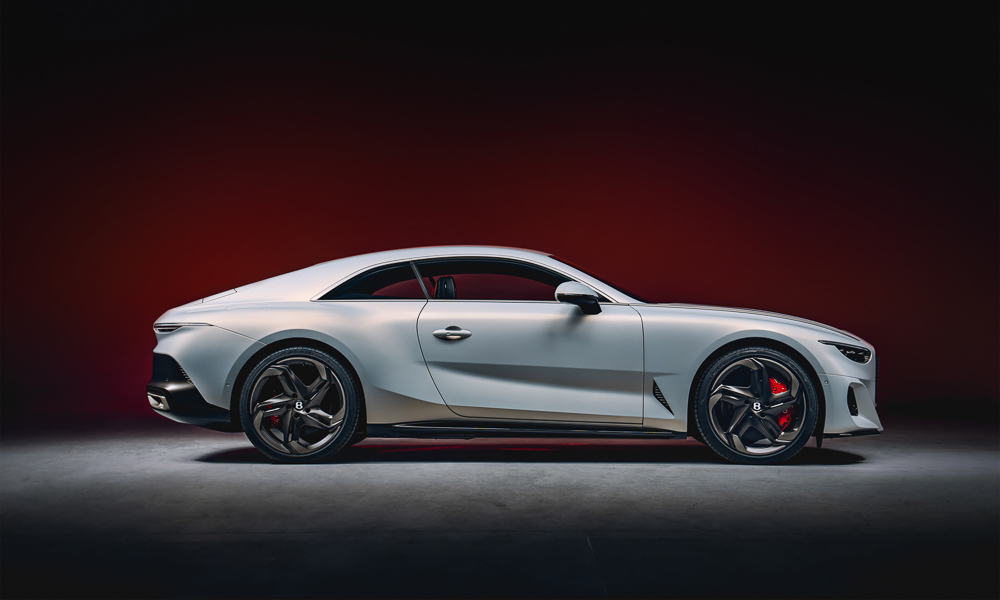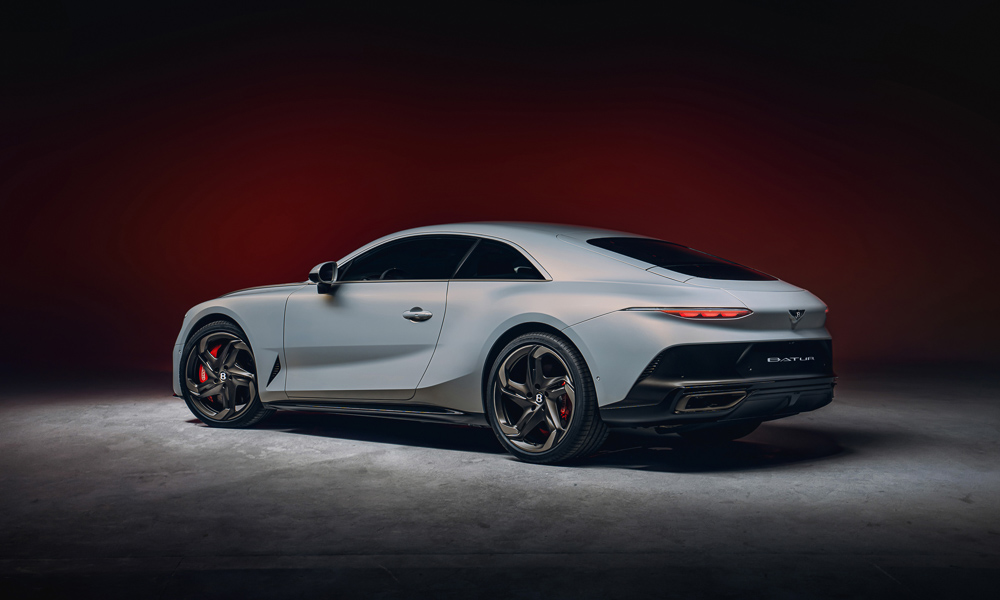 The Batur has a super-exclusive production run of just 18 examples, all sold out, and is the successor to the previous Continental GT-based creation, the drop-top Bacalar. The Batur is instead a fixed-roof GT characterized by a new, sleeker and minimalist design that will define the Bentley style in the forthcoming electric vehicle era.
The traditional bulldog front face of the Continental GT, with its bold twin round headlights, is gone, replaced by sharper-looking horizontal headlights that frame a larger, more angular, and upright grille. The long hood remains, emphasizing the cigar shape that Bentley designers say projects the look that the Bentley is sitting on its rear axle, and stressing its wide haunches.
Sharper, more chiseled body lines aim to give the Batur a more dynamic, youthful, and exciting presence despite its massive dimensions. The rear end also loses its oval taillights for even sleeker and longer taillights and a more dynamic-looking, blackout lower portion.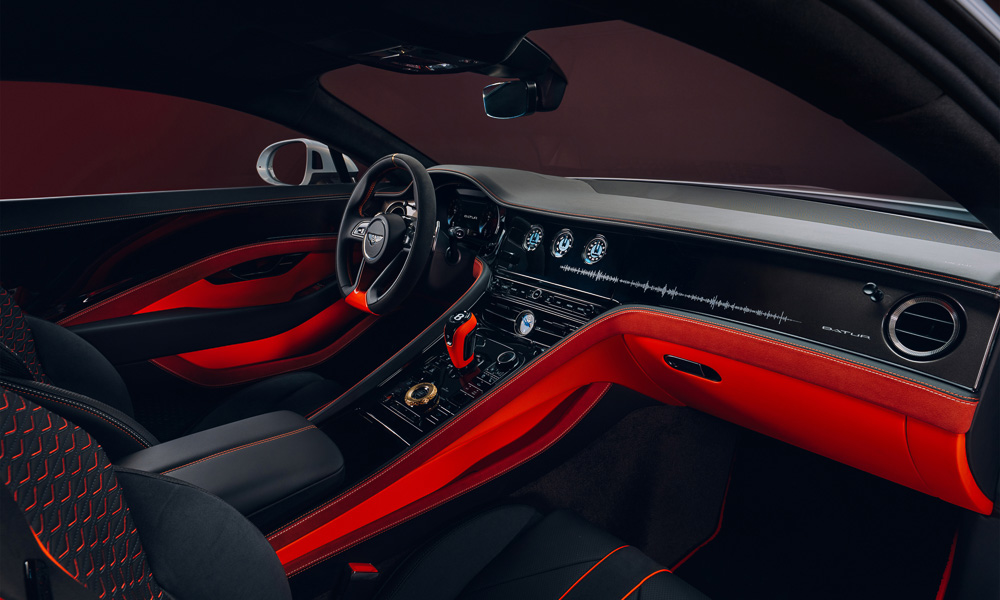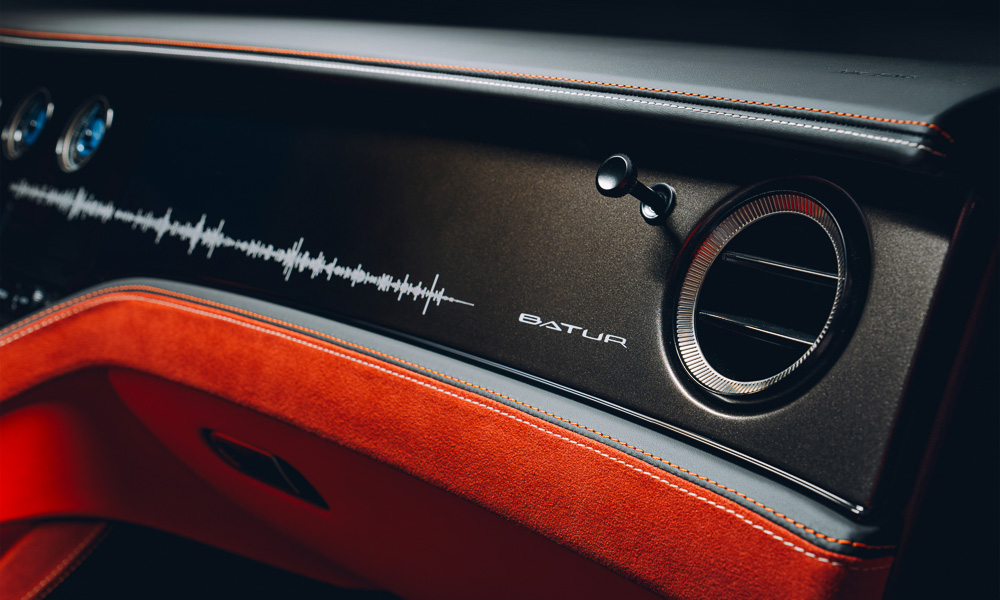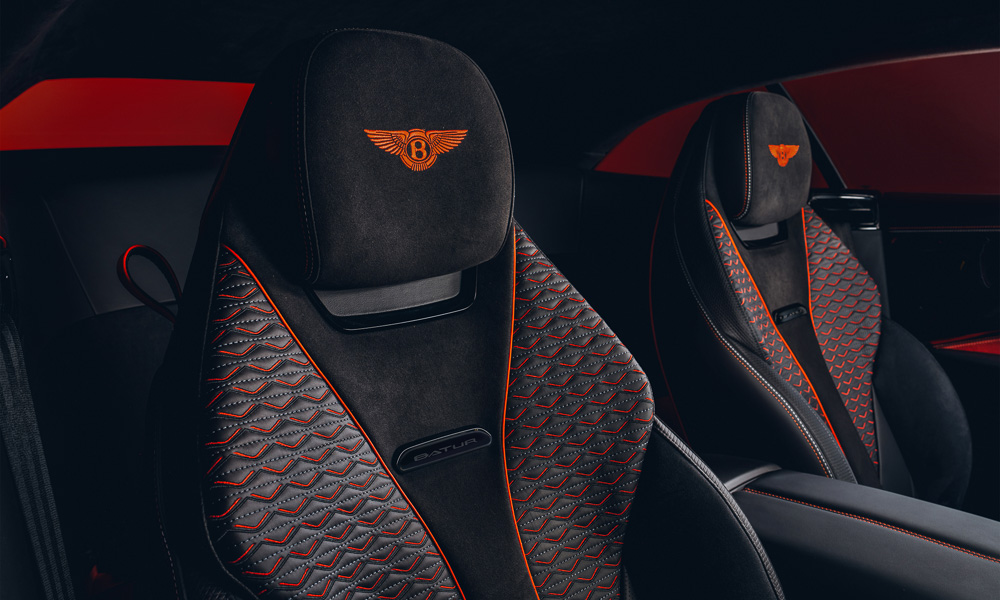 The inside is typical Bentley with rich-feeling exclusive and exquisite materials, but with an environmentally conscious twist: Manufacturing methods and materials are, in fact, sustainable, and some are even recycled.
High-performance composites are made from flax instead of carbon fiber, which offers comparable strength with a much lower carbon footprint. Sustainably produced leather is an option for the Batur using techniques that involve less water and aldehyde from traditional tanning methods, and recycled yarn is used for carpets. Even other interior surfaces like door sidings and dash are made from byproducts of coffee-roasting. Who says you can't enjoy opulent luxury without care for the environment?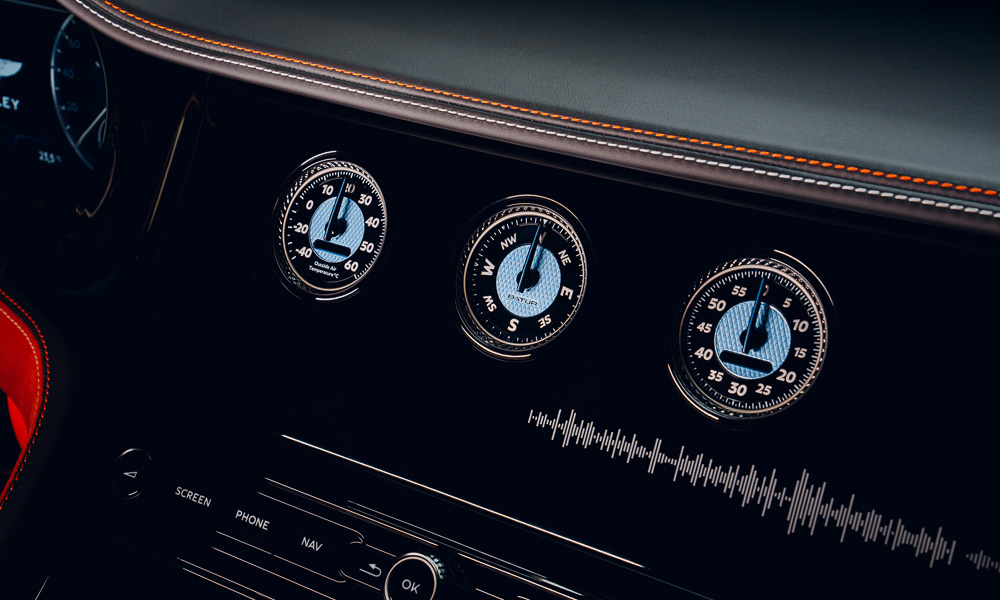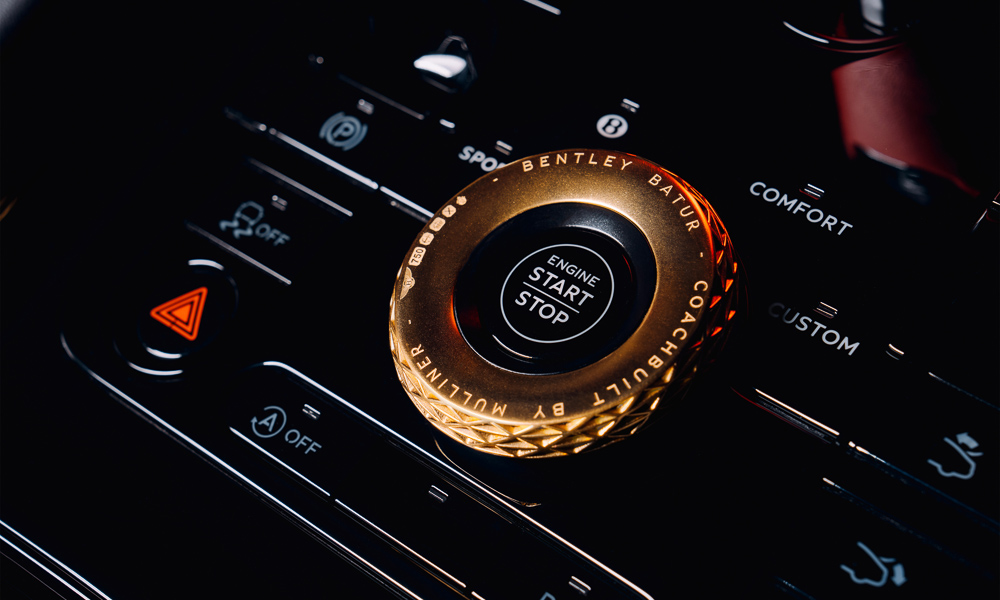 Eighteen-karat gold interior detailing and high-gloss laser-etched veneers in the unique W12 sound wave design allow customers to commission unique finishes from a choice of high-gloss materials that include lacquered or painted wood, carbon fiber, or the optional flax-based natural fibers.
As with any Mulliner endeavor, ordering a Batur is a very personal and involving process, as customers and the Mulliner division will option out every single possible variation of interior and exterior colors and materials available, which will start at $2 million (P112 million). Not that you can still order one, as they have all been sold out to VIP customers of the brand.