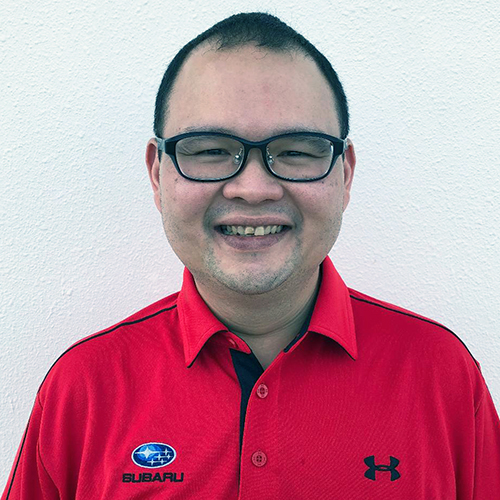 If Botchi's name sounds familiar, that's because he was Top Gear Philippines' longtime (and huggable) consumer editor, giving useful and relevant car-shopping advice to readers. He held the post from September 2004 until December 2018, when he left the outfit to join VISOR, which is quite possibly the fastest-growing motoring website in all of Kapitolyo in Pasig City. But seriously, you probably know this guy because he genuinely lives and breathes cars (a slogan we're pretty sure we've read somewhere).

But while Botchi is obsessed with all things automotive, he actually got his first break in journalism through a tech magazine, when he wrote for another Summit Media publication called T3 Philippines. This led him to the above-mentioned car magazine, which in turn led him to the motoring section of Philippine Daily Inquirer, for which he still writes motoring stories every week.

Botchi is a graduate of Entrepreneurial Management at the University of Asia and the Pacific, which ultimately equipped him to help in his family's property development business. His list of past accomplishments includes mentoring college freshmen, running a couple of car tuning shops, racing at the Toyota Vios Cup and finishing 30 hot dogs in one sitting. Okay, that's an exaggeration (he stood up).

When he's not tinkering with his beloved Toyota Supra (or FJ Cruiser), Botchi is busy managing a hotel just outside Metro Manila, now a popular venue for car industry events. As a true fan of high-performance automobiles, he will be writing about car culture, test drives and, of course, car-buying tips. If we're lucky, he may even occasionally reveal his favorite road-trip destinations.
---
173 articles by
Botchi Santos