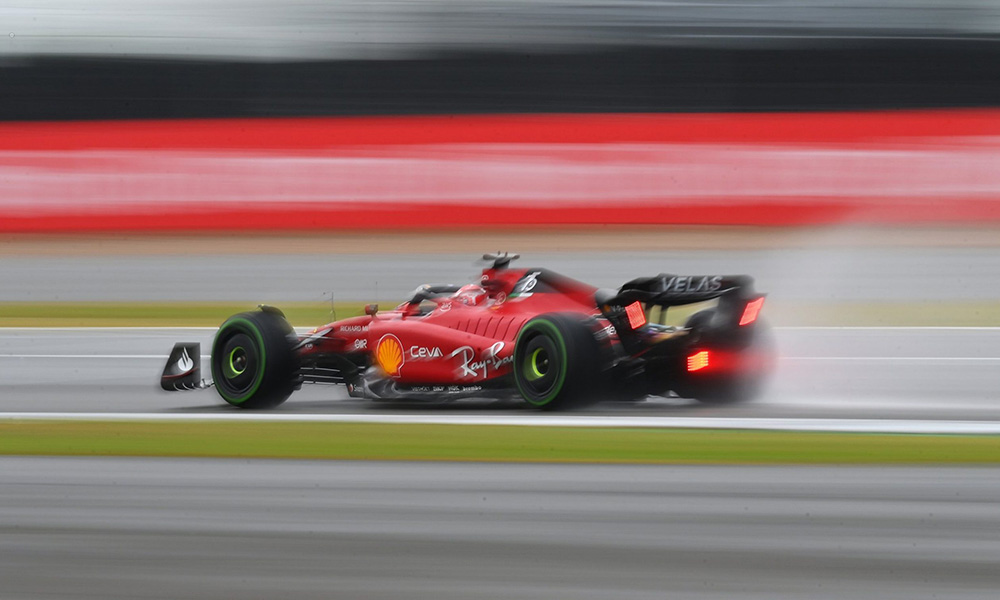 Silverstone Circuit has a special place in Formula 1 history being the venue of the very first race held on May 13, 1950. It has been 72 years and Grand Prix cars still compete around this track.
This year, a wet qualifying session resulted in Carlos Sainz (Ferrari) taking his maiden pole position with Max Verstappen (Red Bull) in second.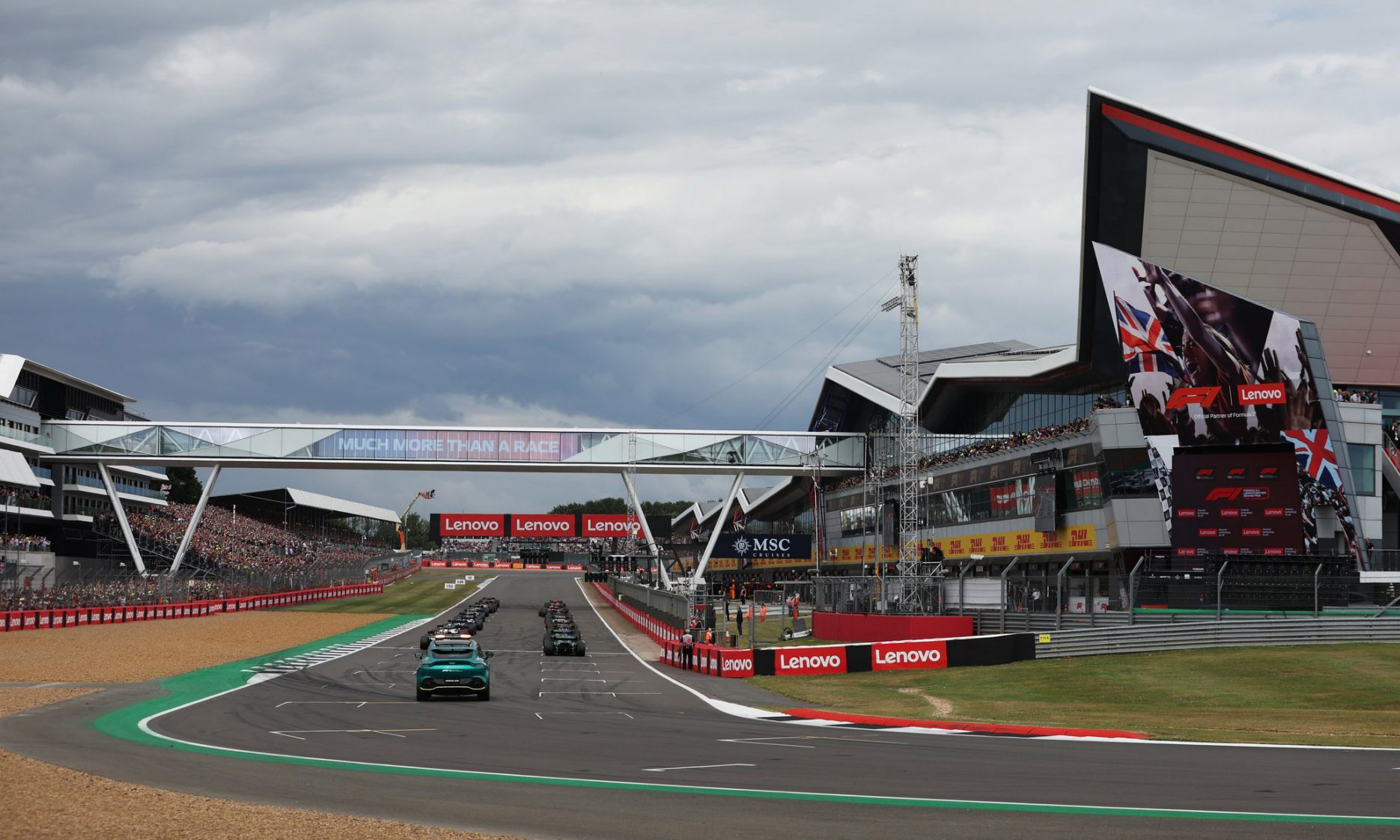 Charles Leclerc (Ferrari) and Sergio Perez (Red Bull) occupied P3 and P4, while the three British drivers Lewis Hamilton (Mercedes), Lando Norris (McLaren), and George Russell (Mercedes) were in P5, P6 and P8.
The worsening weather conditions toward the end of Q2 allowed Nicholas Latifi (Williams) to enter Q3 for the first time with his best starting position so far in F1 at P10.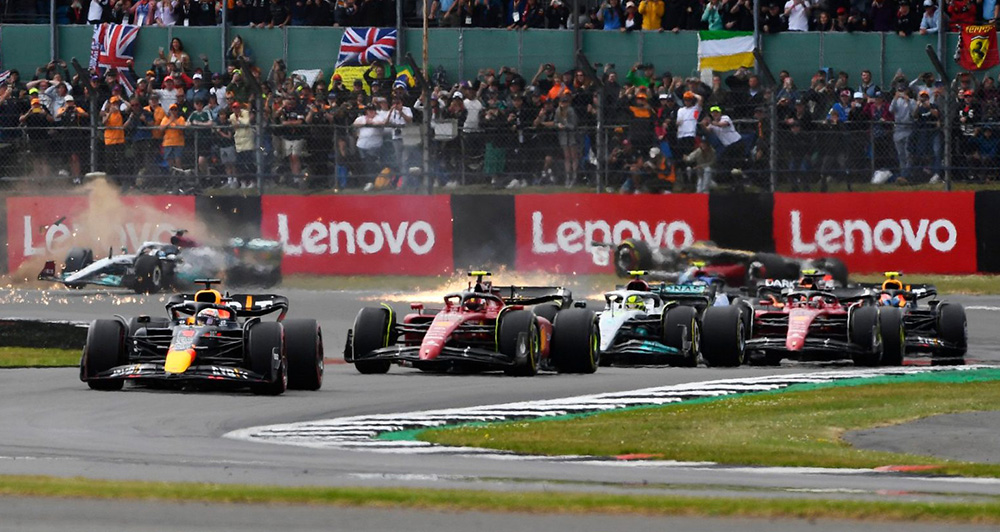 Just after the lights went out for 52 laps of racing, a major accident occurred before the first corner.
A bad start by Zhou Guanyu (Alfa Romeo) and Russell allowed Latifi to easily pass in between them. Pierre Gasly (Alpha Tauri) wanted to take a shot as well, but he was squeezed by the Mercedes resulting in contact between the two.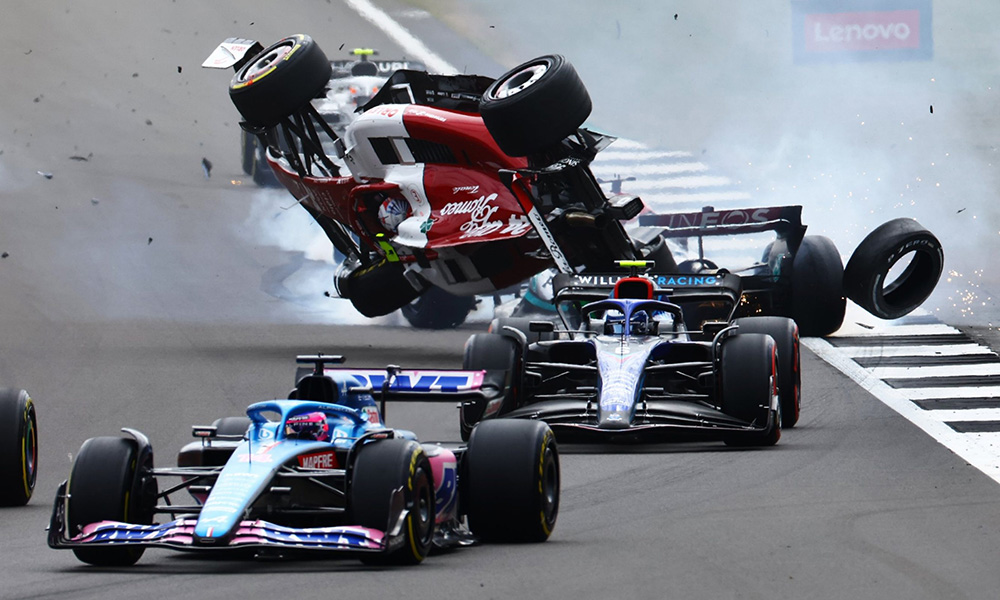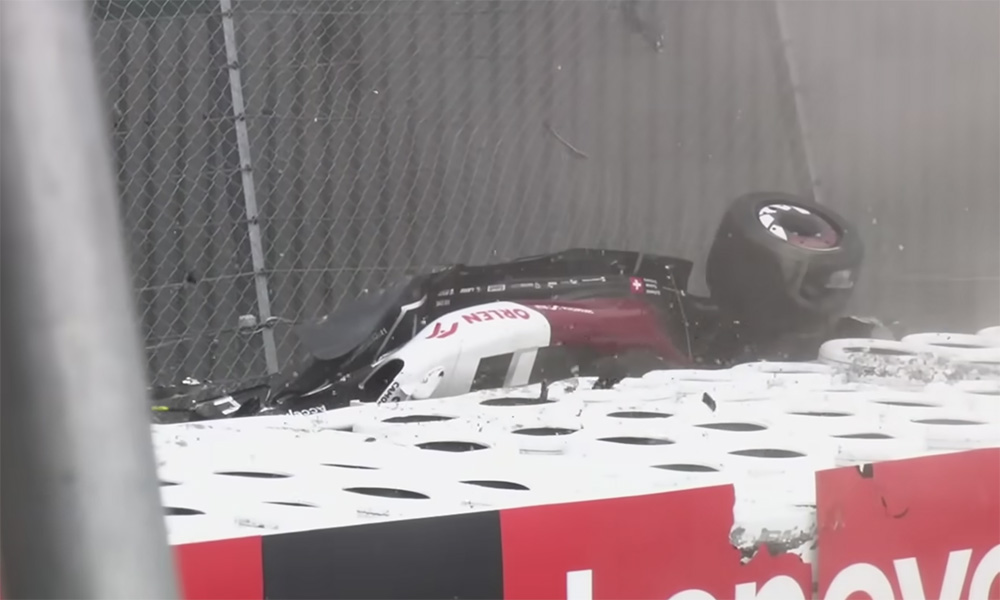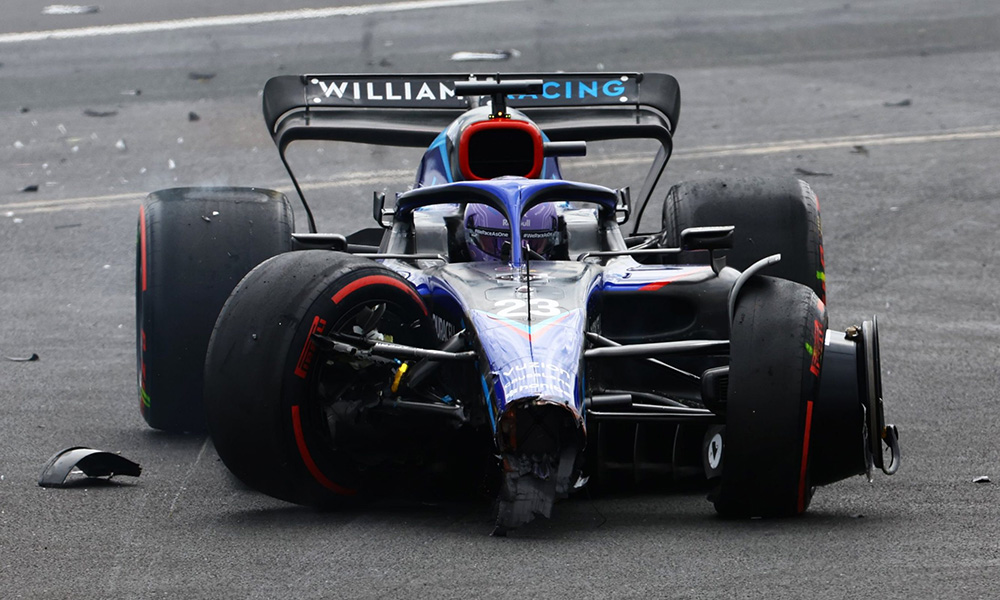 Russell was sent spinning into Zhou, who ended upside-down before going off the track and hitting the fence. Unable to see the carnage ahead, Sebastian Vettel (Aston Martin) failed to slow down, crashing into Alex Albon (Williams), who then hit Esteban Ocon (Alpine).
Thankfully, everyone was okay especially Albon and Zhou with the halo saving the latter's life. The race was immediately red-flagged, and the rest of the grid drove back to the pits.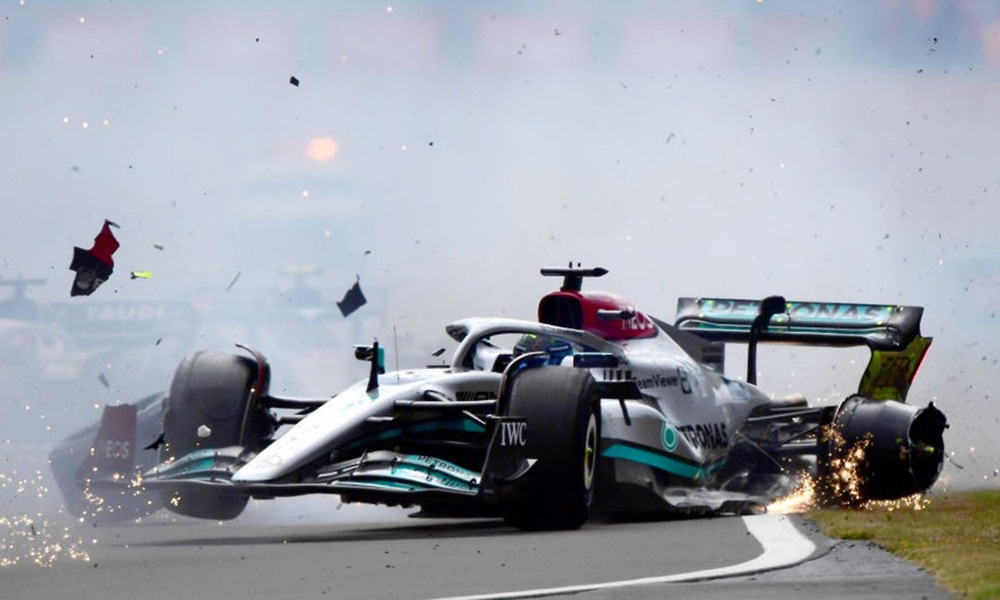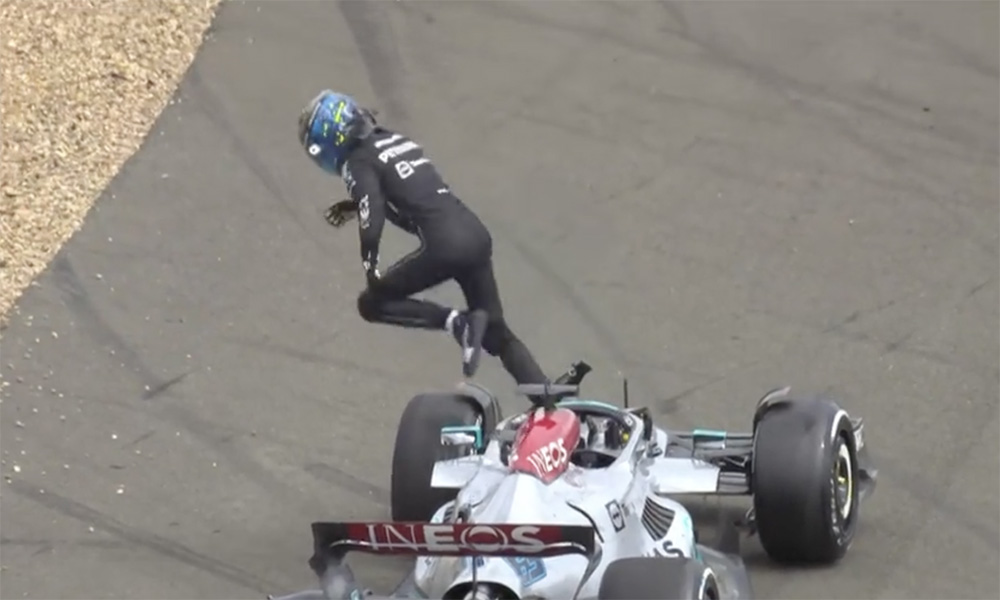 Out of concern for a fellow driver, Russell stepped out of his Mercedes to check on Zhou. However, being unable to start his car, it was brought back to the pits via a flatbed truck so the FIA didn't allow him to have his car repaired and restart the race.
After a lengthy red flag, the race had a standing start with the drivers in their original grid position (minus Russell, Zhou and Albon). Immediately, the two Red Bull drivers, the two Ferrari drivers, and Hamilton were jockeying for position.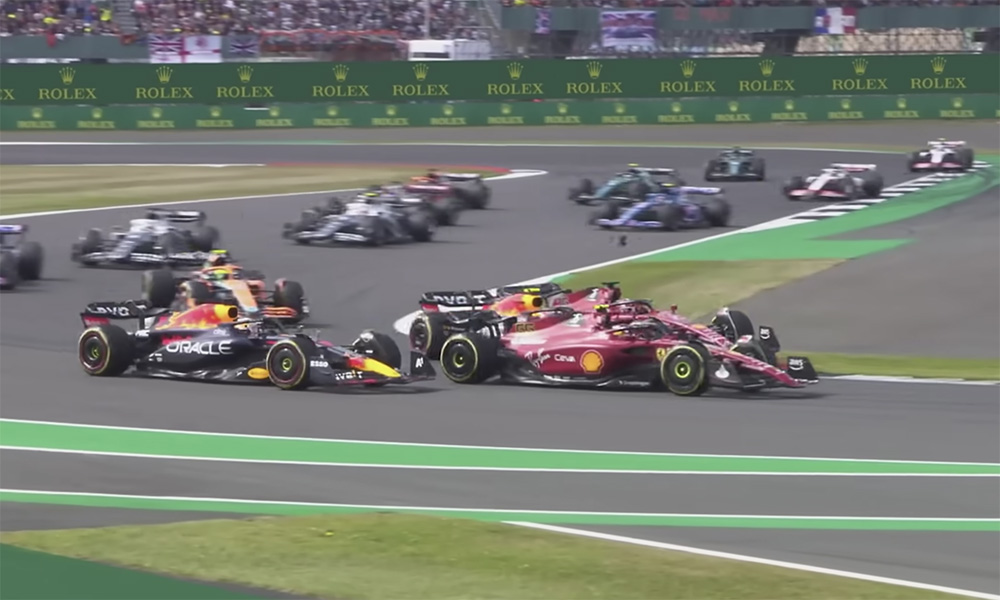 Sainz kept his lead while contact between Leclerc and Perez resulted in front-wing damage for both of them. While the Red Bull driver pitted for a front-wing replacement and lost places, the Ferrari driver stayed out.
Hamilton easily passed Norris, giving the seven-time world champion a shot at not just the podium, but also the win. After momentarily losing control over his Ferrari on Lap 10, Sainz was passed by Verstappen.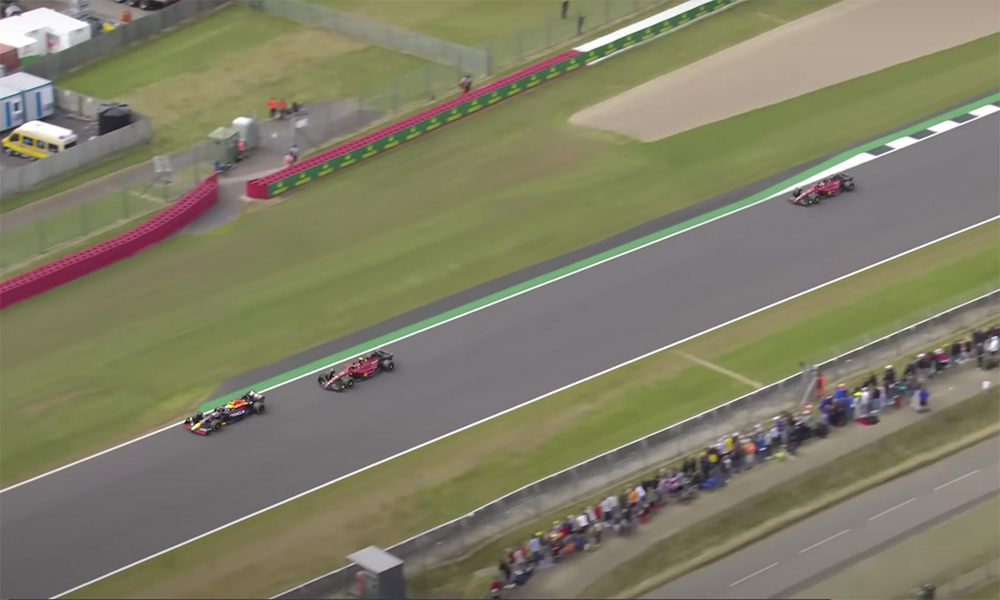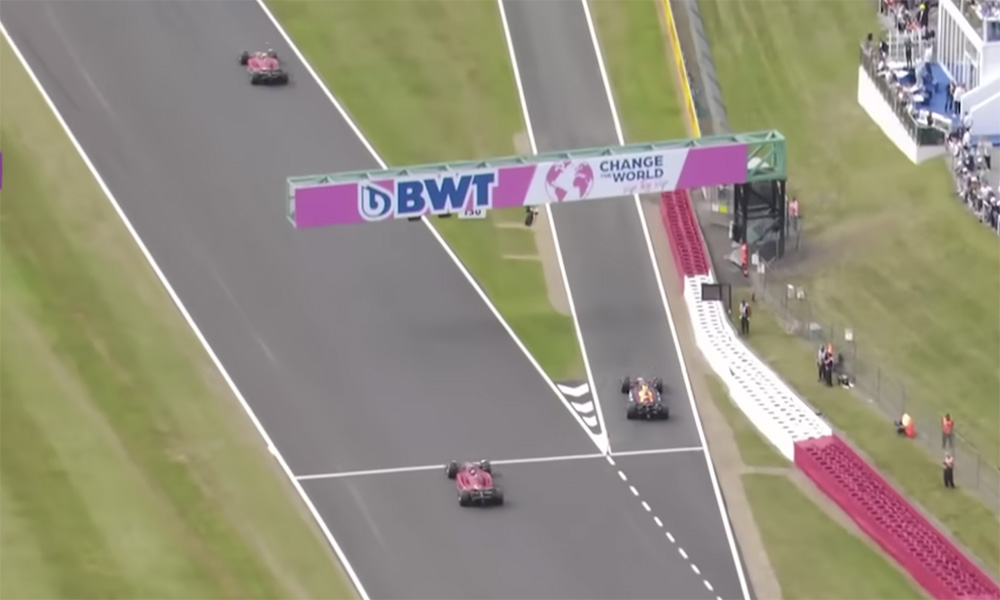 However, Max's lead was short-lived as on Lap 12, the Dutchman sensed some damage from running over bits of carbon. Believing it to be a puncture, he pitted for a change of tires, but it was later revealed to be floor damage, which significantly hindered his car's performance.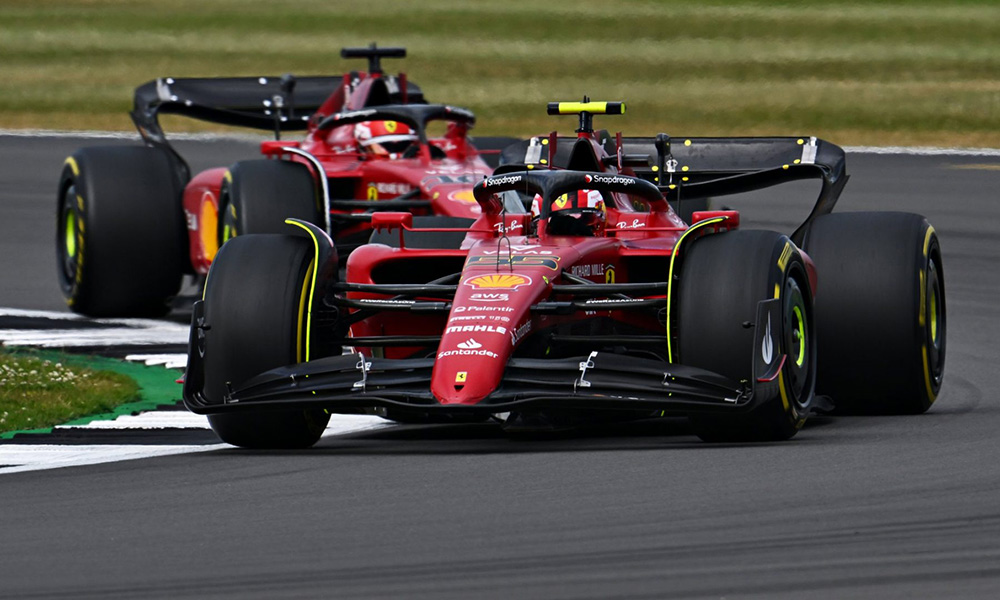 With the two Red Bulls out of the front for now, the battle was between Hamilton and the two Ferrari drivers, with the Mercedes driver closing in from third.
The Scuderia was in a tricky situation as allowing its two drivers to fight for the lead would only benefit Hamilton who showed no sign of slowing down.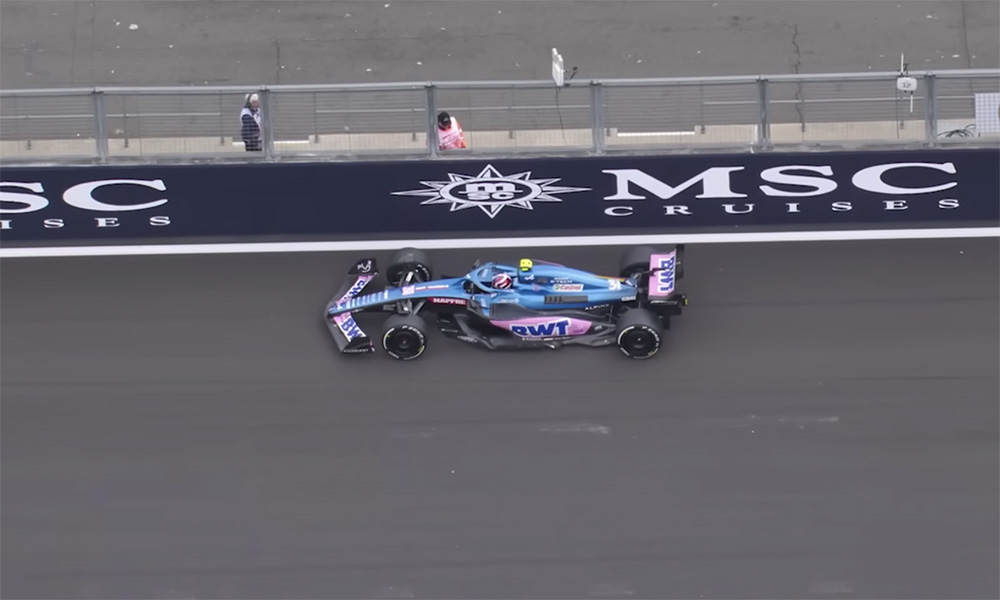 On Lap 39, Ocon suffered from a fuel pump issue, resulting in the safety car coming out. Sainz and Hamilton were called in for soft tires, but Leclerc was left out on used hard tires.
To make things worse for Ferrari, Perez had finally worked his way from the back to P4 and had just pitted for fresh soft tires. The race restarted on Lap 43 with a safety car restart, and the final laps of the race were hectic.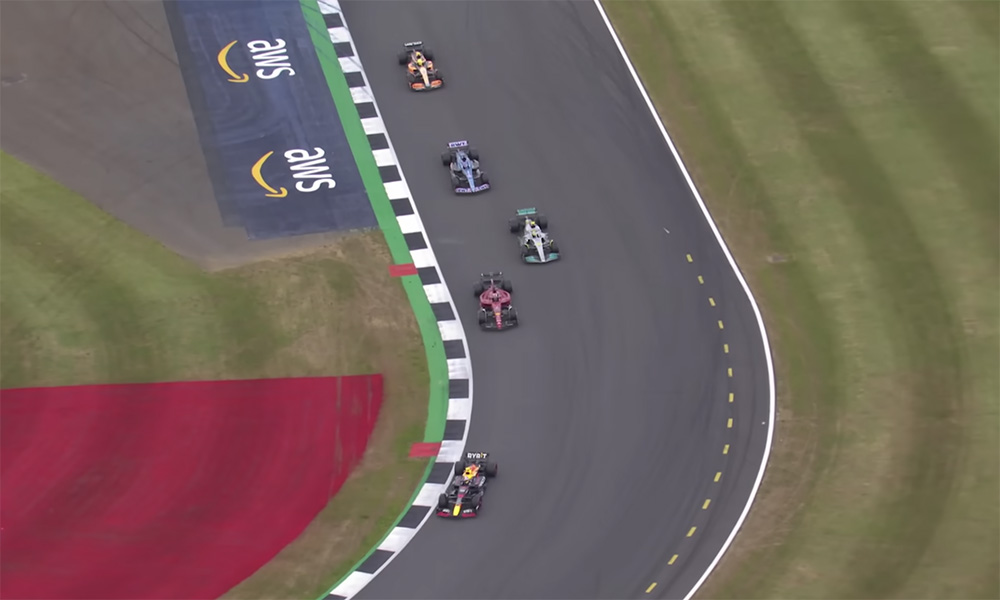 Hamilton had a bad exit off the final corner right before the restart, and this allowed Perez to overtake him. Meanwhile, the two Ferrari drivers were battling out in front with Leclerc ahead. After being denied a race win in Montreal, Sainz took the lead from his teammate and sped off into the distance.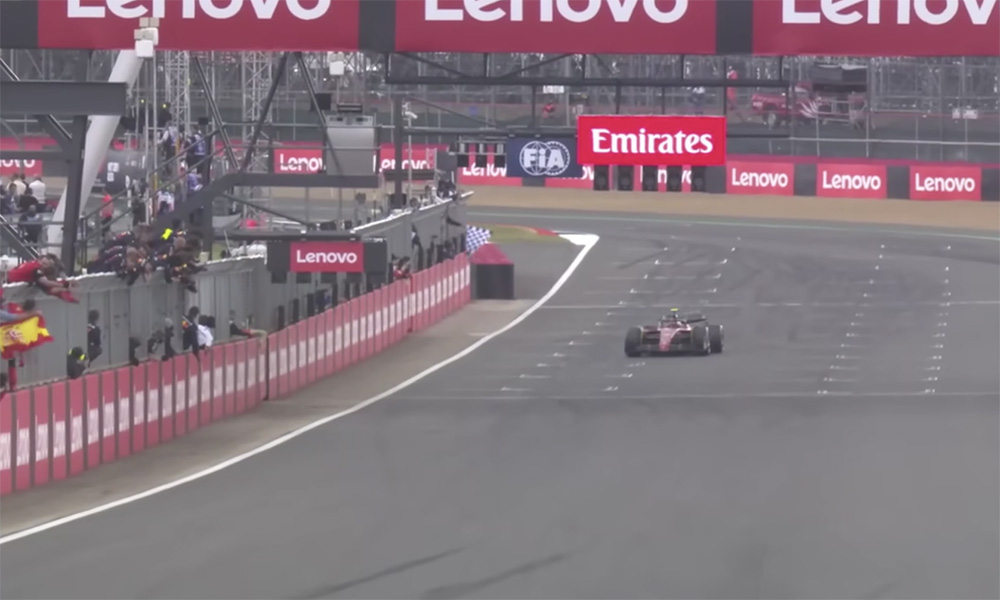 Leclerc tried his hardest to defend against Hamilton and Perez in a three-way battle, but ultimately lost out with his worse tires and damaged front wing. After his 150th race start, Carlos Sainz took his first win with Perez in second and Hamilton in third.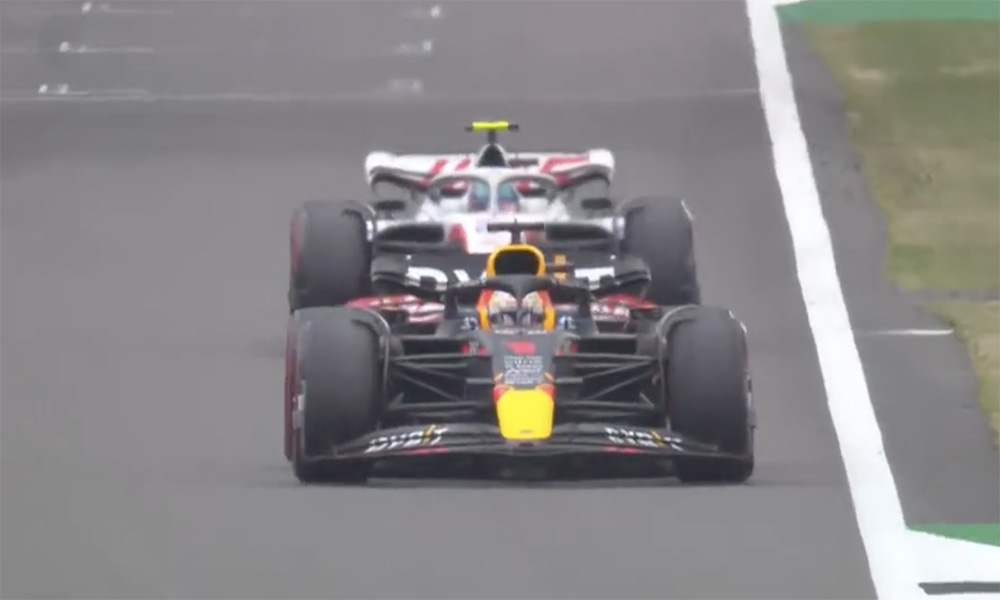 Fernando Alonso (Alpine) and Norris had a good race finishing P5 and P6. Limited by floor damage on his car, P7 was the best Verstappen could do, almost losing to Mick Schumacher (Haas) who scored his first-ever points in F1 at P8. Behind the German was another German, Vettel in P9, who was happy for his mentee.
With his maiden victory in Formula 1, Sainz now overtakes Russell for fourth in the drivers' championship, while Max maintains his lead over Checo and Charles. While the Silverstone race was packed with action, it doesn't stop here as the next race will be the 2022 Austrian Grand Prix on July 10.