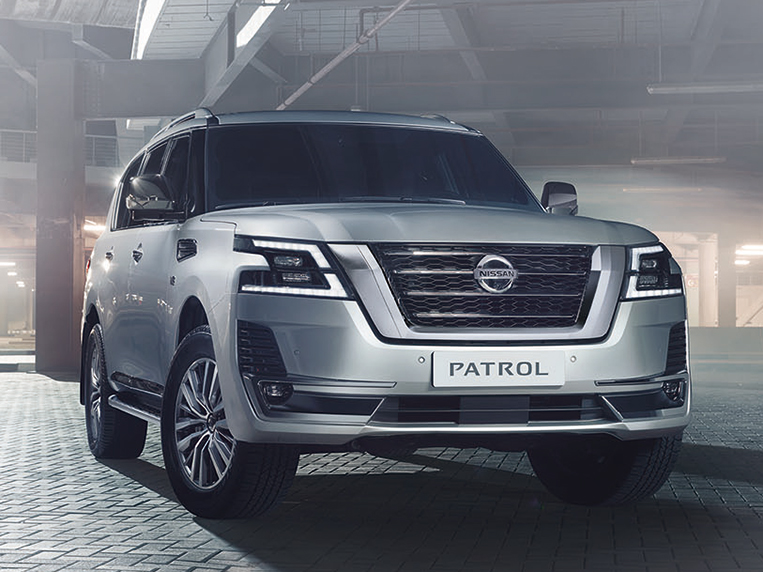 A few months ago, Nissan Philippines let motoring journalists drive the Patrol to Tagaytay. The Japanese automaker wanted us (and its customers, obviously) to know that its popular SUV had added Nissan Intelligent Mobility to its list of features, and was now also priced significantly lower. The activity, it turns out, was necessary as the distributor was already anticipating the introduction of a face-lifted version (which we recently drove in the Middle East and will extensively report on in time for its local launch). That's the version you see in these teaser photos.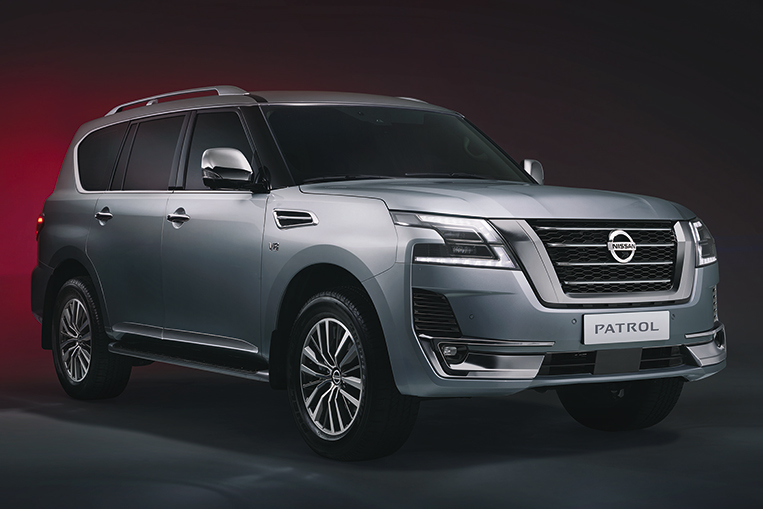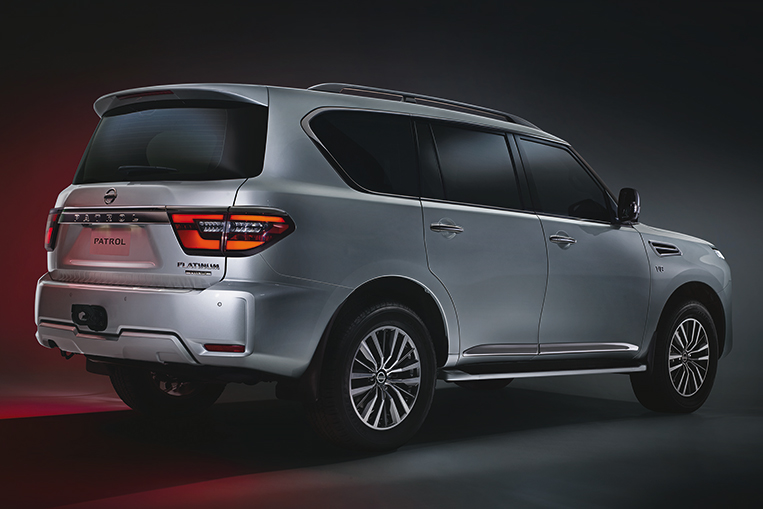 We really like what Nissan has done to the new Patrol. Just by altering its front and rear, it looks like a totally different vehicle even if it's still the same sixth-generation Y62-chassis model. You will immediately notice the modern V-motion radiator grille and the boomerang-shaped LED headlights and taillights. The face looks kind of Land Rover-esque, and that's a compliment. The bumpers also have a new design, and they appear to be much sportier than those on the outgoing iteration.
The Patrol retains its pair of engine options, including the 5.6-liter gasoline V8 (400hp and 560Nm) available in our market. But the luxurious SUV receives more safety features: Intelligent Emergency Braking and Intelligent Forward Collision Warning.
Inside, there's the new diamond-stitch quilted leather seat material, although we still can't say for sure if this will be included in the upcoming Philippine-market model.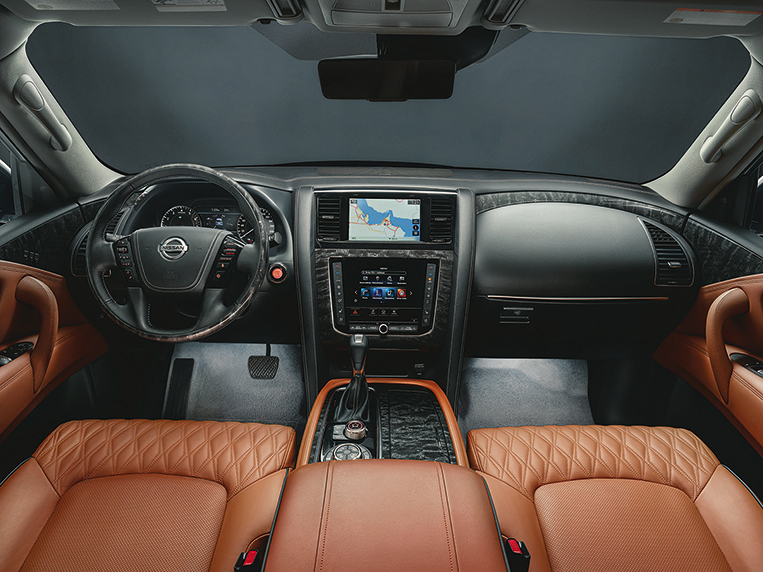 There is still no all-new Nissan Patrol, but at least the soon-to-arrive updated version boasts a much-improved exterior design that's a welcome change for an SUV model that has been around since 2010. Our politicians must be salivating right now.