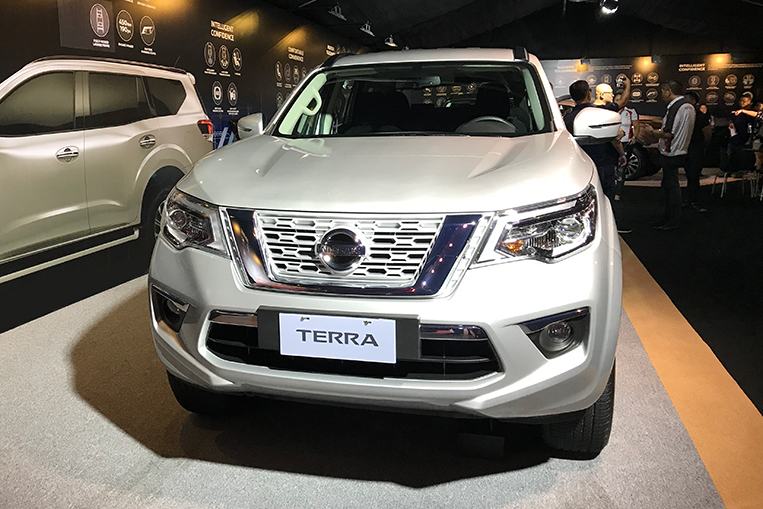 No self-respecting corporate executive wouldn't publicly profess his unqualified faith in his products. It simply comes with the territory. That's what a professional gets paid for—to be able to skillfully market his brand to customers. But present-day consumers are getting smarter and smarter. A made-for-PR quote just won't do anymore. And so it usually boils down to the company official's credibility. Or, in other words, his ability to sound truthful and convincing.
Let's take Nissan Philippines president Ramesh Narasimhan, for instance. We've known this guy for a couple of years now. He isn't Filipino, obviously, but we can tell he likes it here. He strikes us as a straight shooter who (we think) doesn't feed the media the kind of bullshit you could smell from a mile away.
We recently asked him this question: What are the most compelling reasons why any midsize SUV buyer should choose the Nissan Terra over its more established rivals?
Of course, we knew he'd only speak positively of his vehicle. Like we said, that's what he's paid for. But we wanted to know how he'd respond to an on-the-spot question—no index-card notes to guide his train of thought, no product planners to help craft his answers. We gave him a few minutes to organize his ideas.
When he was ready, he rattled off four items—four compelling reasons the Terra is a better choice than the competition.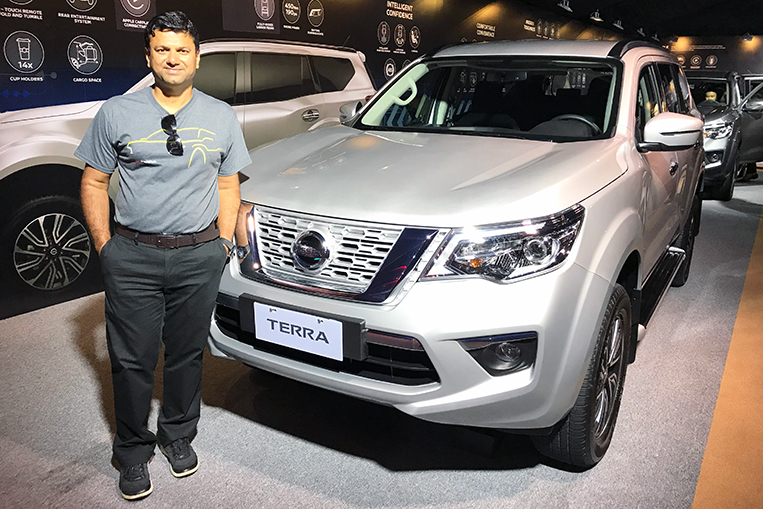 1. It's the roomiest in its category. According to the executive, the Terra has best-in-class space inside. We checked the SUV's spec sheet for the cabin's volume capacity, but didn't find anything pertaining to interior dimensions. What we do know is that—with a length of 4,885mm and a width of 1,865mm—the Terra is slightly longer and wider than the Fortuner. We're assuming Nissan managed to convert this small exterior size advantage into extra inches for both the passenger and cargo compartments. We've ridden the vehicle and can honestly say Nissan's boss might actually be telling the truth.
2. It has Nissan Intelligent Mobility. Indeed, the Terra boasts high-tech safety features that aid the driver in navigating his way through both urban and rural jungles. There's one for alerting you to the presence of objects (usually speeding vehicles) within the SUV's blind spots. There's another for calling your attention should you start drifting or veering away from the lane you're currently in. There's also the Intelligent Rearview Mirror that transforms into a monitor for the camera mounted on the rear hatch, giving you a better and wider field of vision at the back. And then there's the so-called Around View Monitor, which provides you with a 360° view of the car's immediate surroundings. "There's nobody else in the class that has this feature," Narasimhan told us. The overall result of these driving aids is that you become a smarter driver.
3. It's exciting to drive. As you know, the Terra is equipped with a 2.5-liter four-cylinder CRDI (YD25) turbodiesel rated at 187hp and 450Nm. The Nissan Philippines boss pointed out that it has the best power-to-efficiency ratio. "Others are more powerful, but they have bigger-displacement engines," he said. "Our SUV has the perfect balance between performance and fuel economy." As such, the Terra, the expatriate executive declared, makes for an exciting driving experience: You have a very capable engine on the one hand, and the assurance of moderate consumption on the other. So you just step on it without worrying about anything else.
4. It has a lower cost of ownership. Narasimhan seemed to have saved the best item for last. He believes the Terra is a most compelling choice in the midsize SUV arena since, according to him, it is more affordable to maintain. For one, he shared, its preventive maintenance service is scheduled after 10,000km—unlike some models that require the routine check after 5,000km. He also revealed that the Terra uses less expensive mineral oil compared to some of its rivals that need fully synthetic oil. "Hence, the cost of running our SUV is much lower," he guaranteed.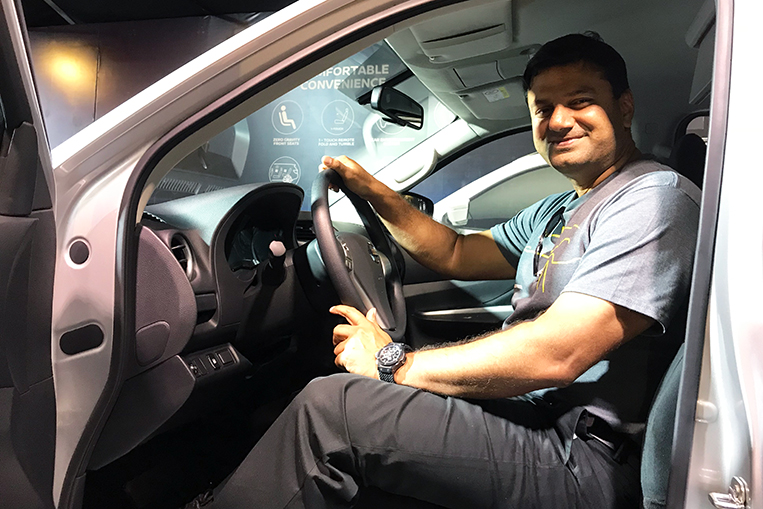 Now, whether these reasons are compelling enough depends on the buyer or what he or she puts a premium on in a vehicle. You may not agree with every single reason given by the Nissan executive, but you have to admit they're pretty solid. To be clear, we're sure the presidents of the other car brands can themselves come up with equally strong arguments in favor of their vehicles. But then they might need the help of their marketing staff to be able to do so.