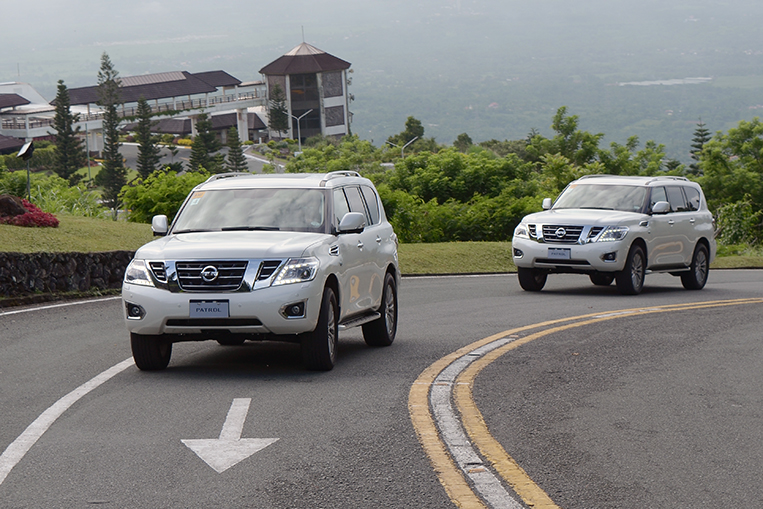 I suppose you will never fully understand why certain people behave the way they do until you see the world from their perspective. For instance, I've always wondered why the Nissan Patrol SUV is a perennial favorite among self-important individuals. You know, folks like politicians and up-and-coming businessmen. My choice of the adjective "self-important" is crucial here, because I mean exactly that. There are important people, and then there are self-important people—or those with an "exaggerated sense of their own value or importance," according to the dictionary.
In other words, people who are not yet completely secure about their standing in society, and so feel the need to constantly let others know that they're kind of a big deal. And that's because—I found out recently during a luxurious road trip with Nissan Philippines—the Patrol has the ability to inflate one's ego in pernicious ways that are not immediately apparent to nobodies like me.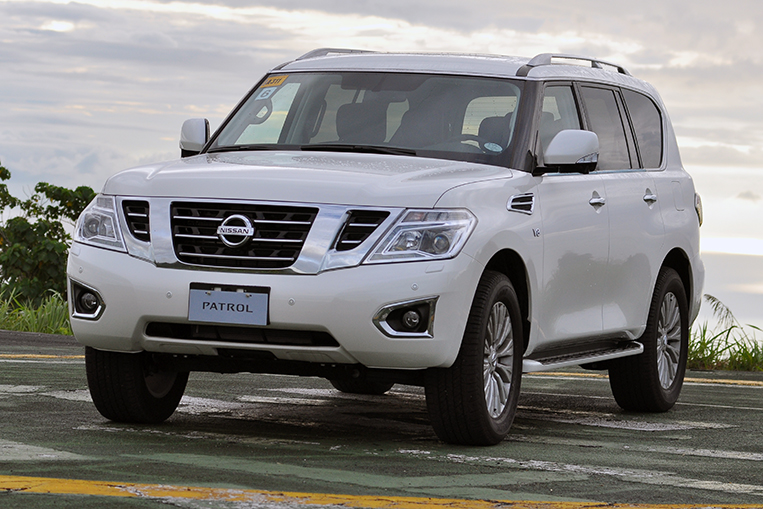 The Patrol Royale isn't exactly new. On the contrary, it is very old, with this Y62 chassis being in existence since 2010. But there are a few nice changes a high-end SUV shopper might be interested to know about, particularly the addition of the Nissan Intelligent Mobility suite of safety technologies. If you've found this collection of visibility and parking aids to be extremely useful in smaller Nissan sport-utes like the X-Trail and the Terra, imagine how indispensable it must be for a vehicle that measures 5,165mm in length, 1,995mm in width and 1,955mm in height.
But perhaps the most welcome bit of news about the Patrol is that it is now much more affordable at P3,888,000—a significantly more competitive figure than the P5-million-plus price tag it used to have. That's largely thanks to our economic partnership with Japan, where the Patrol is manufactured and sourced from.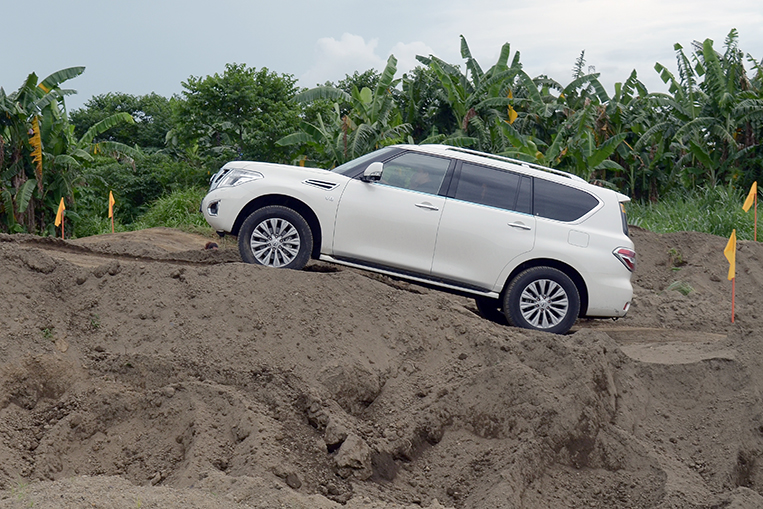 The very first time you get into the cockpit, the Patrol's heft and bulk won't escape you. It feels like a huge, solid bank vault that you will attempt to steer through a crowd of puny vehicles. Surprisingly, however, Nissan's flagship SUV almost moves with the kind of urgency and nimbleness you would normally experience in a more compact car. This level of agility is made possible by a humongous 5.6-liter direct-injection gasoline V8 engine that is mated to a seven-speed automatic transmission and pumps 400hp and 560Nm into what is essentially a studio apartment on wheels. Special mention also goes to the independent double-wishbone suspension's so-called Hydraulic Body Motion Control, which magically reduces body roll to a near-unnoticeable degree. Which then helps the big boss focus on the business news he's reading in the back seat.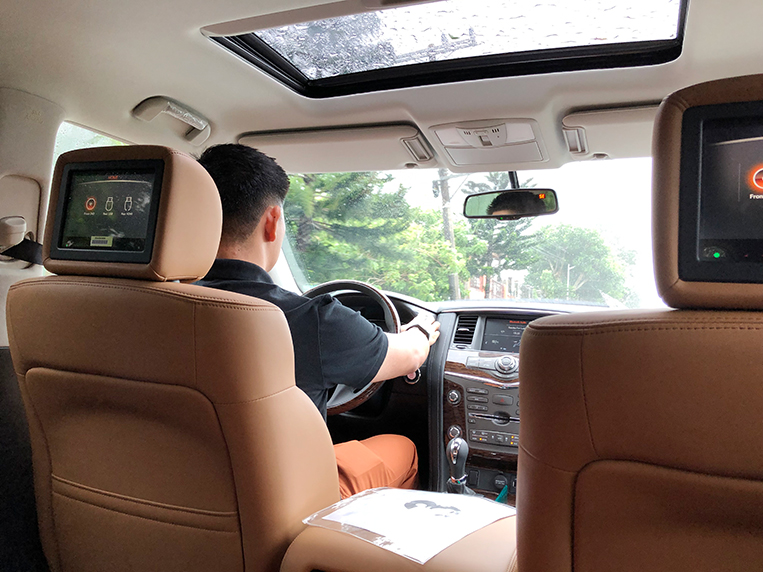 But all your amazement over the drivability of the Patrol is instantly forgotten once you move over to the middle-row seat. Or where the captains of industry or the scumbags of Congress prefer to conduct their wheeling and dealing. Here, the outside world simply looks different. You're the king of the road, and traffic officers and other motorists are your lowly subjects. In fact, even midsize SUVs look pathetically tiny from inside the Patrol's opulent cabin. Here, take a look: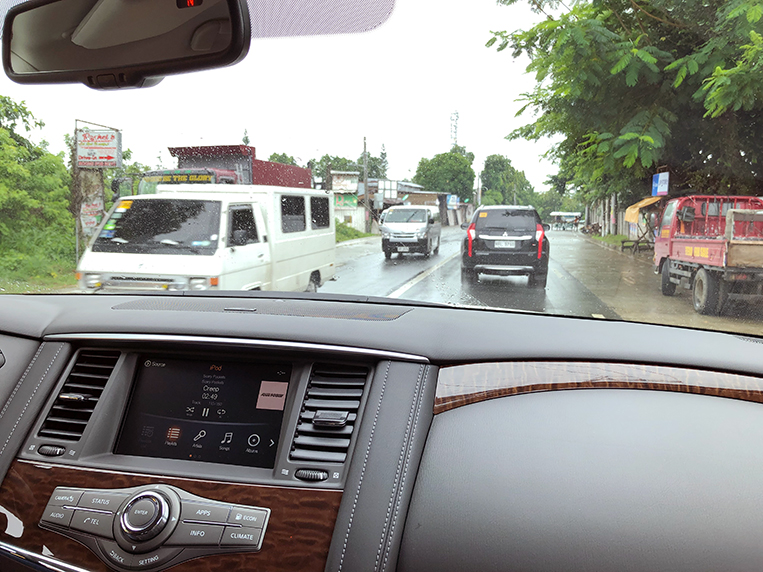 I could get used to this. Pampered by the leather seats and two seven-inch display monitors, I now comprehend why so many VIPs—both real and pretentious—have taken an exclusive liking to the Patrol. Its ride erases the jarring potholes our roads are cursed with. Its armor-like body provides a sense of safety and security. And now, its safety-minded electronic equipment makes the owner believe he or she has the best personal transporter money can buy.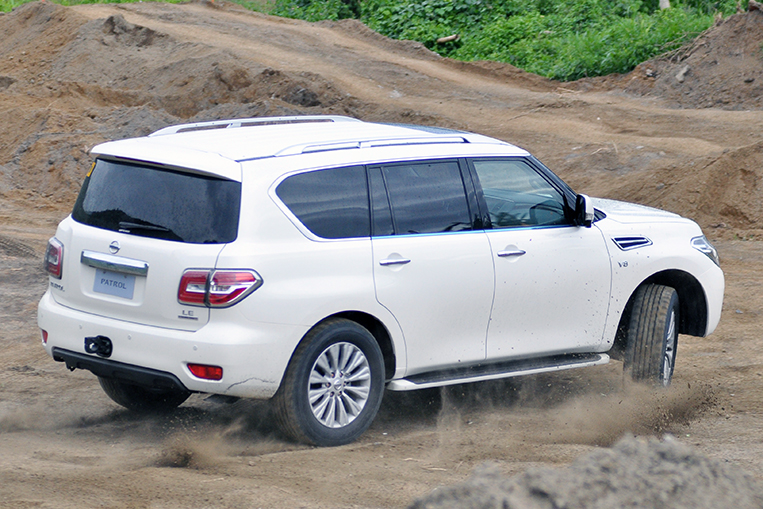 I remember this story from 12 years ago, when I asked a car-audio shop to upgrade my hatchback's sound system. I went there planning on getting just a head unit, a pair of tweeters and another pair of coaxial speakers, but ended up also forking out for a subwoofer. You know how the shop owner managed to sell me the latter? Simple: In spite of my protestations, he insisted on making me hear music from my car's new audio setup with and without the subwoofer. Game over. The difference was like night and day. I purchased an item I didn't really want, just because I knew I could no longer go back to listening to my tunes without it.
In the same way, SUV buyers will always be enchanted by Nissan's full-size SUV once they experience it. Try it one time and the midsize SUV you're eyeing will suddenly seem like a cheap vehicle. Once you ride in the Patrol's back, you'll never go back. Trust me.
Or ask a corrupt government official.