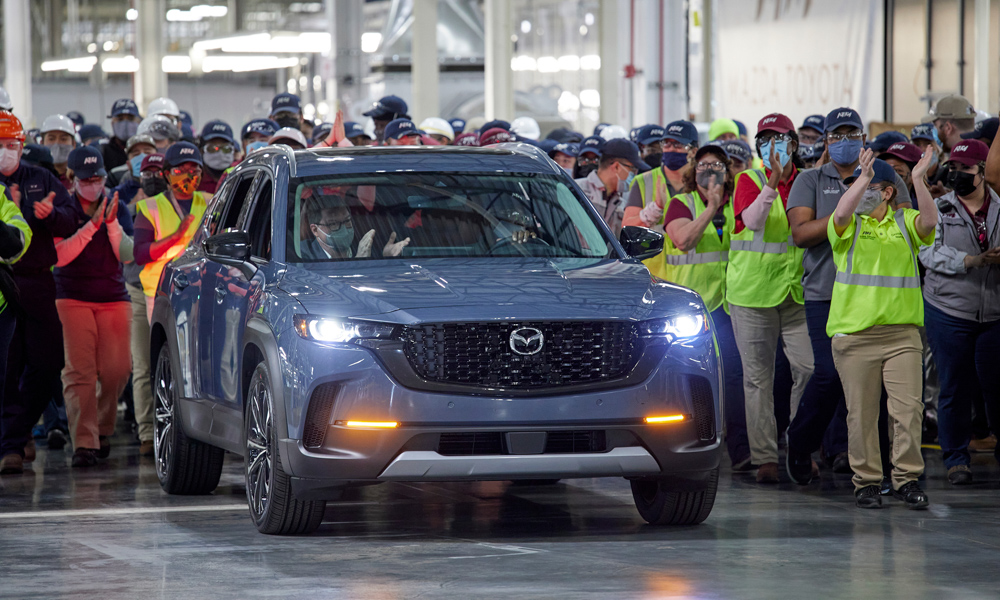 The North American market is Mazda's most important one. This explains why they get the Hiroshima-based carmaker's goodies like the Mazda 3 Turbo AWD hatchback (a car we could only wish for on our shores).
Maybe some fans of the brand have heard about it teaming up with Toyota some years back. Well, that partnership has recently birthed Mazda Toyota Manufacturing USA—a production plant located in Huntsville, Alabama, that started operations last January 18. This facility is a joint project with Toyota Motor Corporation, and the all-new CX-50 crossover SUV is the first model to roll off its assembly line.
Mazda is highly driven to keep its American customers engaged with its products, and continues to develop vehicles based on its "joy of driving" concept. The CX-50 is the brand's freshest offering, due to be launched this spring. This beautiful compact crossover SUV is built using the latest production technologies through shared knowledge between Mazda and Toyota. A stylish and efficient all-wheel-drive vehicle for the outdoor enthusiast, the CX-50 is bound to attract a large audience.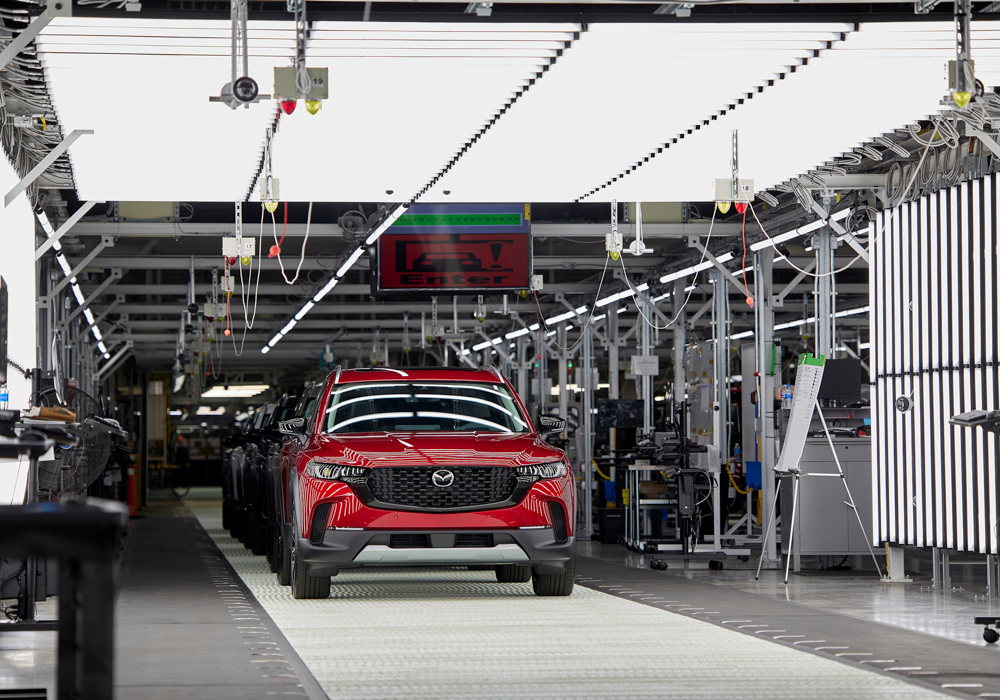 "The CX-50 is a model that serves as the driving force for Mazda's business growth in North America," shared Takeshi Mukai, Mazda's senior managing executive officer at the start of the SUV's production. "We would like to see the plant taking root in the local community by offering employment opportunities and creating a supply chain in the region. And as a good US corporate citizen, we are committed to nurture it into a production plant that shares a close connection with the local community."
The firm has been fortifying its sales-generating initiatives based on its "Medium-Term Management Plan" that started in March 2020 leading all the way up to March 2026. Execution of this plan includes upgrading dealerships to next-generation standards, reforming sales operations, and introducing sales finance.
Serving market demands and timely delivery of products to customers are the strategic goals of the Huntsville facility. The CX-50 is a prime example of how the Japanese automaker will continue to be relevant in the US market—building stronger ties with customers while conveying its passion for producing great cars in a highly competitive automotive industry.