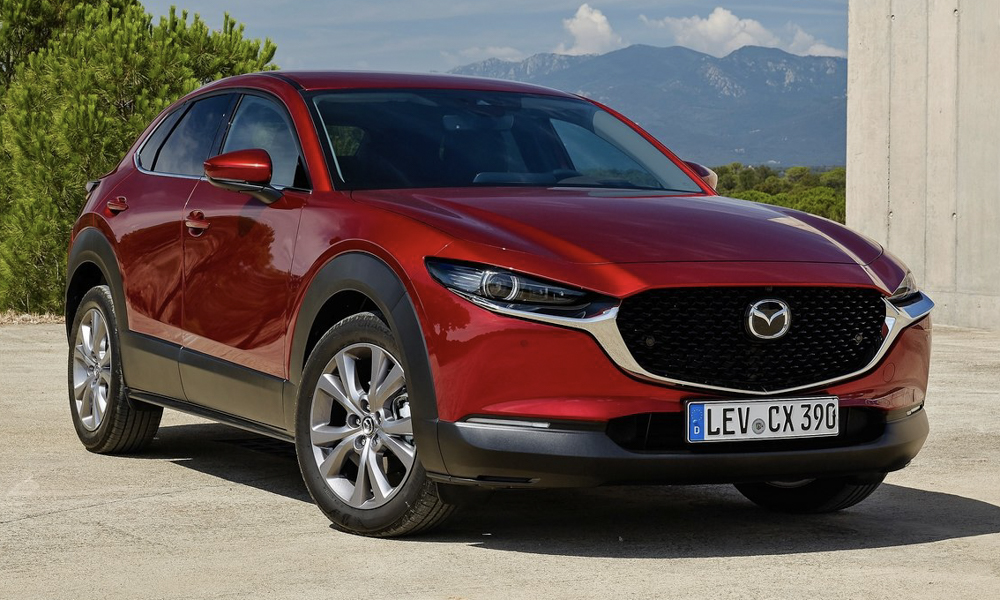 If you saw the recent CX-5 update and can't help but feel a bit underwhelmed, that's because Mazda was busy at work with expanding its SUV lineup with a lot of new vehicles that utilize its latest platform. These five new models will be introduced from 2022 onward, and will be divided into two groups: the Small Product Group and the Large Product Group.
The newest addition to the Small Product Group (which consists of the 3 and the CX-30) is the US-bound CX-50. The vehicle will be produced starting January 2022 at the new Mazda-Toyota joint venture factory, Mazda Toyota Manufacturing USA, located in Huntsville, Alabama.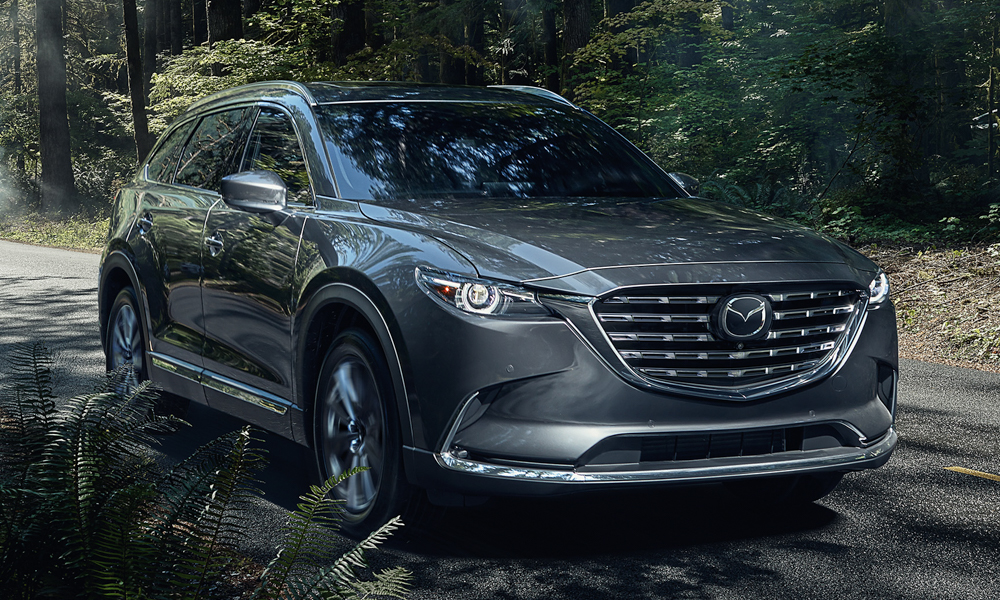 Meanwhile, the Large Product Group will be made up of the two-row CX-60, the wide-body two-row CX-70, the three-row CX-80, and the wide-body three-row CX-90. The CX-60 and the CX-80 will be making their way to European and Japanese markets where narrower roads and smaller parking lots are common, while the CX-70 and the CX-90 will be targeted at North America where everything is generally bigger.
As for powertrains, the Large Product Group will have several electrified options depending on the market. European customers will have a choice of a plug-in hybrid with an in-line-four engine, a Skyactiv-X six-cylinder, and a Skyactiv-D turbodiesel with a 48V mild hybrid system. North America will receive turbocharged in-line-six and PHEV power units as performance is primarily valued over efficiency. Japanese buyers will get the Skyactiv-D paired with a mild hybrid or plug-in hybrid system.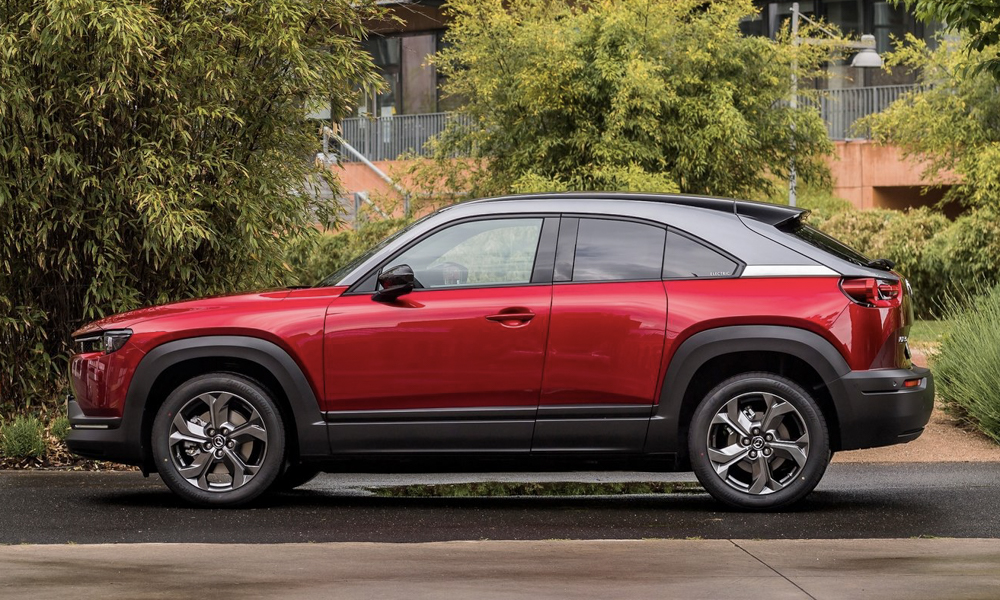 If you're a fan of the brand's first-ever mass-produced EV, the MX-30, the automaker be marketing the car through various sales promotions.
Everyone's favorite "spinning Doritos chip," the rotary engine, will finally make a comeback in the first half of 2022. But it won't power a car. Rather, it will act as a range extender for future EVs. There will also be a new product line in 2025 that will use a bespoke platform called the Skyactiv EV Scalable Architecture, part of the "Sustainable Zoom-Zoom 2030" program.
Oh, and if you think the ever-popular CX-5 is going to be killed off in favor of the new crossover lineup, Mazda says that the vehicle "will see its design evolve and its model lineup enhanced through continuous product improvement." So, expect it to receive the latest tech from the automaker's future product line.