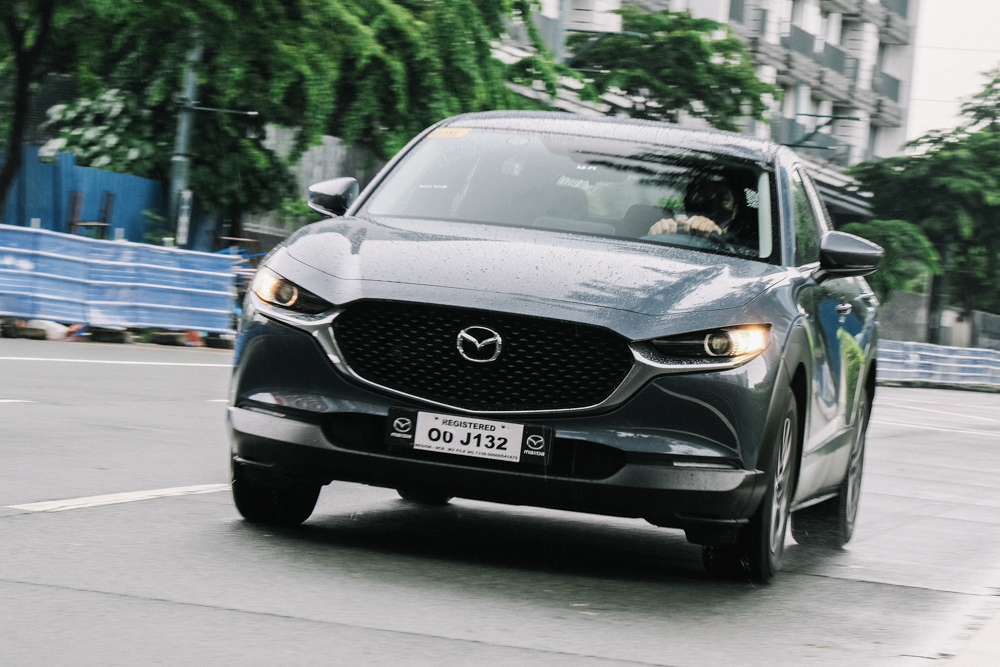 Base-variant cars are usually the most interesting rides to review because they show off a model's true colors. Top-of-the-line trim levels are often double-edged swords as they offer some creature comforts that are genuinely worth the extra cash, while other features are things most people can live without. A base-variant vehicle's blank switches and downgraded cosmetics can turn off some, but for most buyers, it's a practical choice for their money.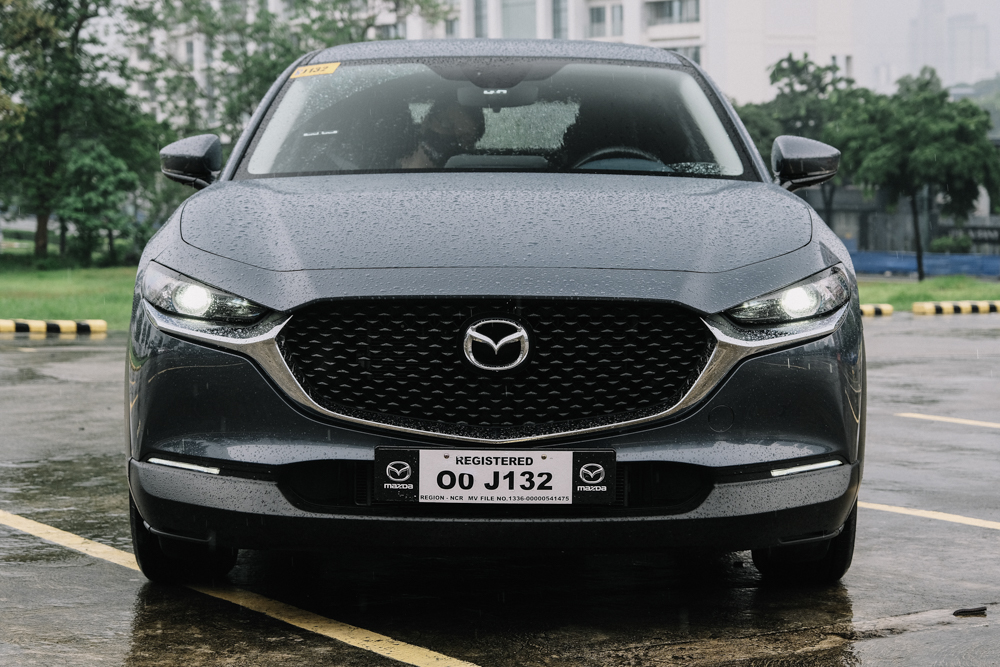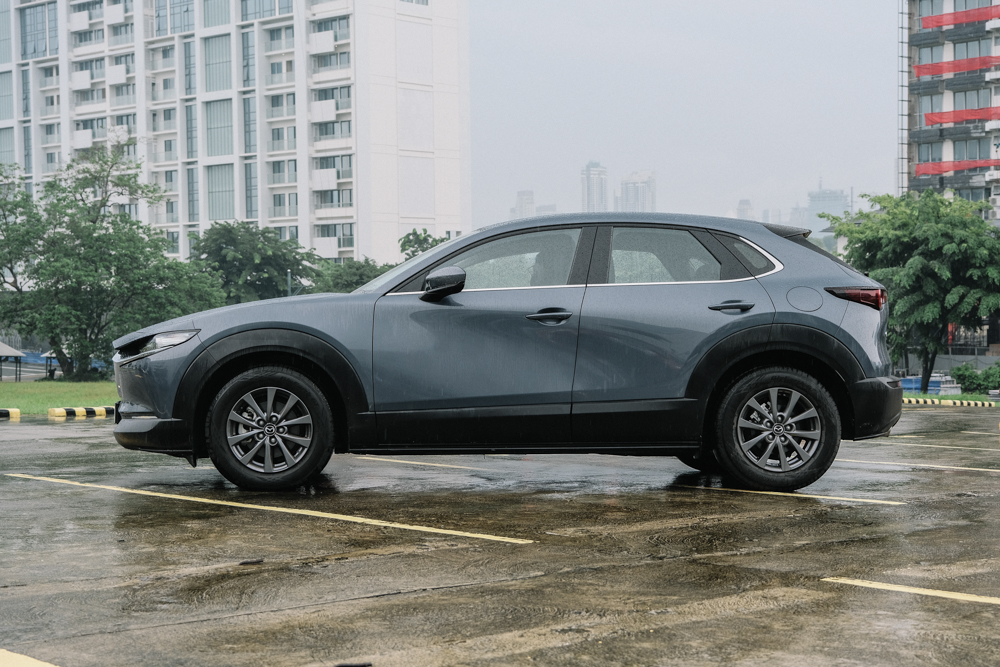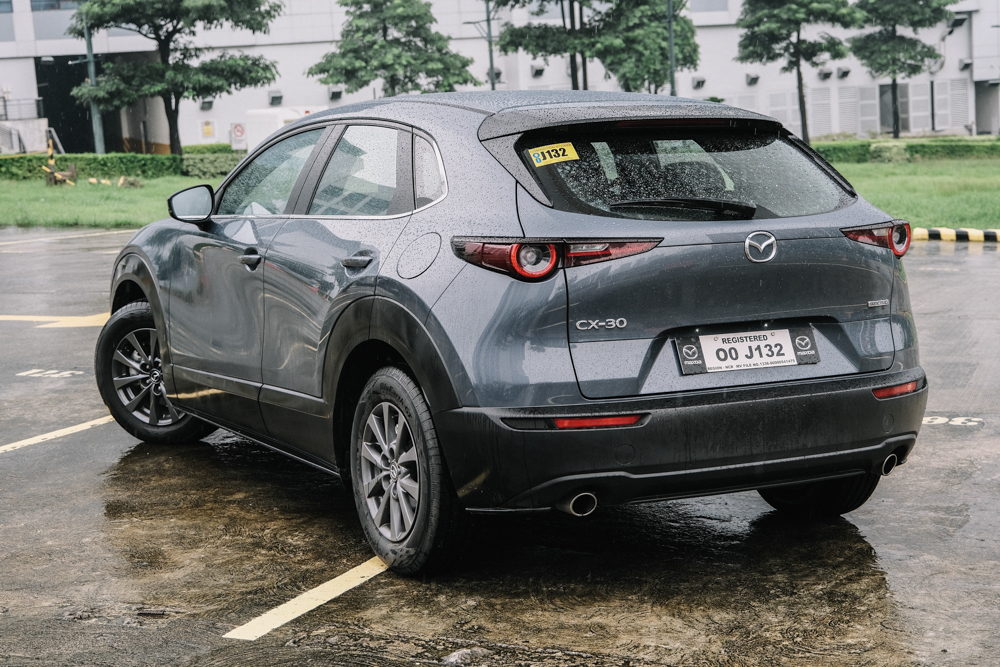 In the hot subcompact crossover segment, several manufacturers are trying to push out base variants that tick many boxes while retaining competitive price points for most consumers to take notice of. Fortunately for the Mazda CX-30, the features that were excluded in order to meet its base price didn't compromise the car's character at all.
So, first off, why the name? Size-wise, it sits between the CX-3 and the CX-5. It's not called the CX-4 because that model exists in China, so "CX-30" was coined to prevent further confusion. Competition-wise, it goes up directly against the Honda HR-V and the Subaru XV (just to give you a general idea of the car's dimensions).
Even in its base trim, the CX-30 is still very eye-catching, especially in this Polymetal Gray paint job (which is a really hard color to highlight in photos).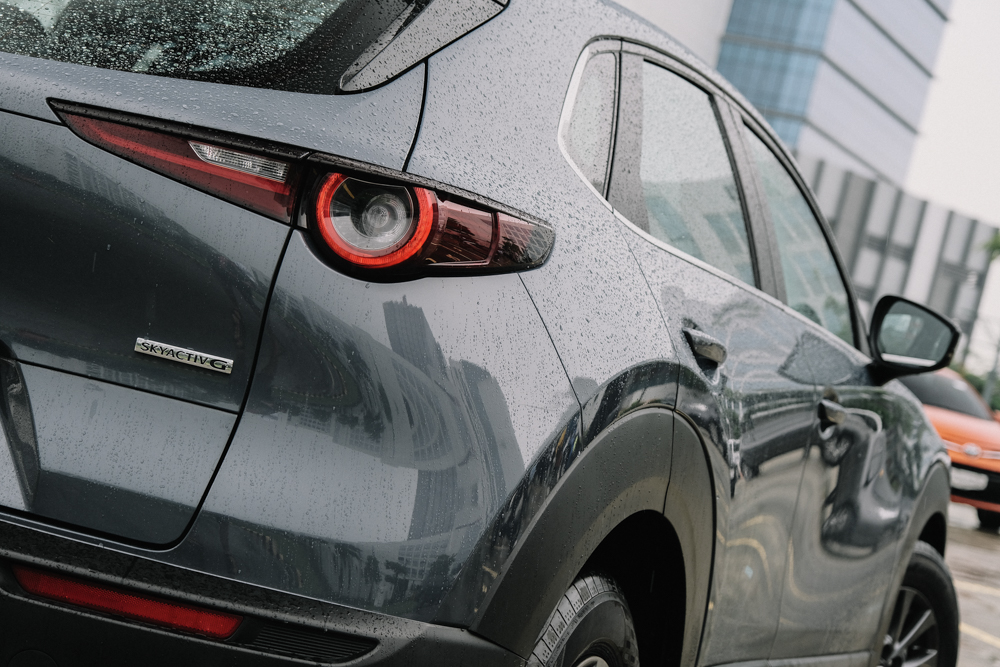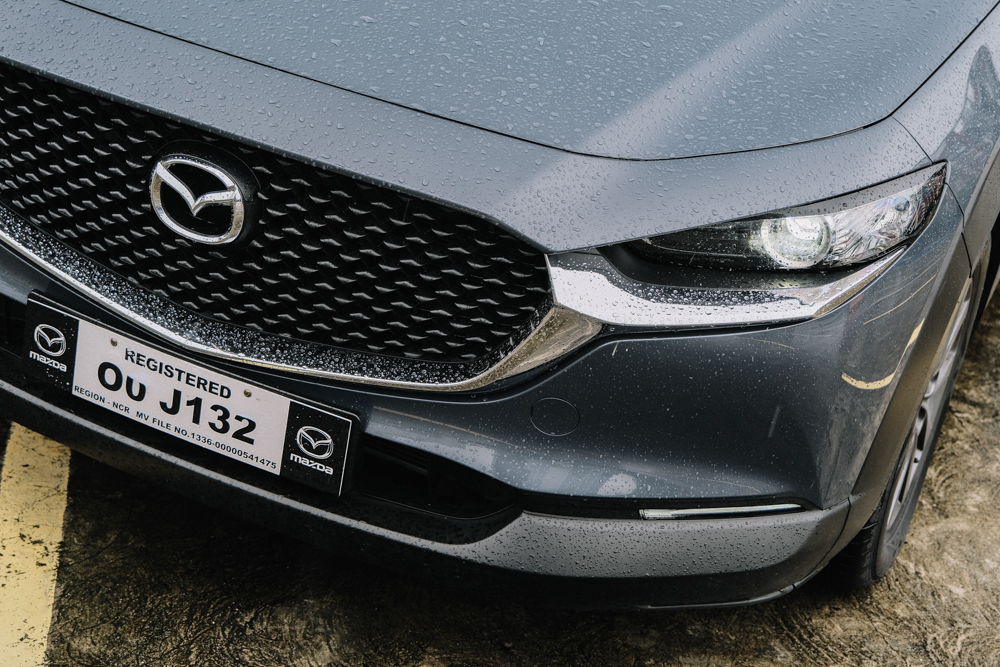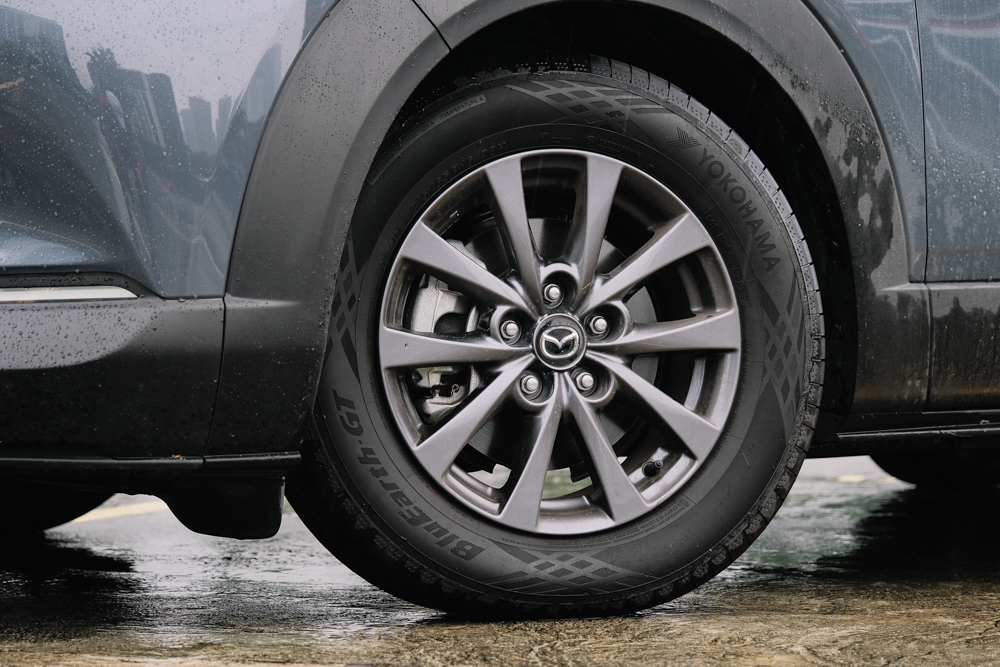 As we've said before, the matured "Kodo" design language works wonders with little touches, like how the turn signals mimic a heartbeat. Even without LED daytime running lights and with (refreshingly small) 16-inch wheels, the CX-30 manages to exude a distinct, premium aura. It's at home in the parking lots of high-end malls, even if some people do say that it does look like a lifted Mazda 3.
The interior layout is very straightforward and minimalist. It bucks the trend of overly cluttered panels and large screens with logically placed analog climate controls sitting in one small strip, a very clean-looking set of gauges (with a central seven-inch screen), and a wide 8.8-inch non-touch display sitting high up in the dashboard (more on this later).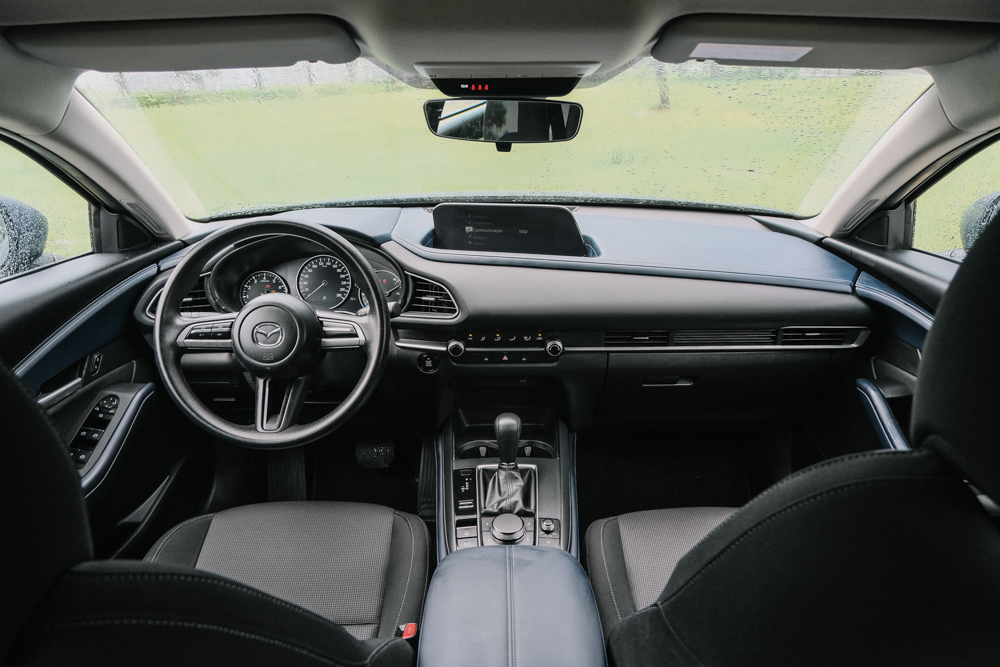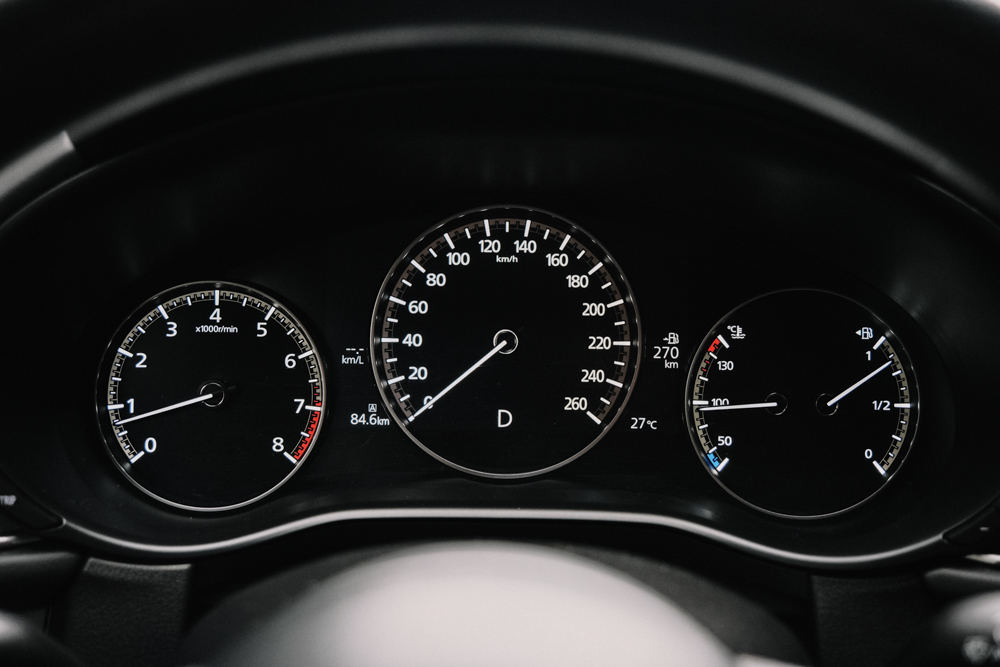 Moving toward the center console, you get a slot to place your phone (or wallet) in, two cupholders, the gear selector, the switch for activating Sport mode, and the new and improved rotary dial to control the infotainment screen. The center cubbyhole (which houses the USB port and the 12V socket) is a bit large, and the top slides back then opens up so that you don't overextend your arm.
The cabin is clad in this bluish-gray trim with plenty of intelligently placed soft-touch areas to make it feel quite upscale for the price. But the manually adjusted cloth seats betray the overall feel of the interior, even if they're comfortable and are of good quality.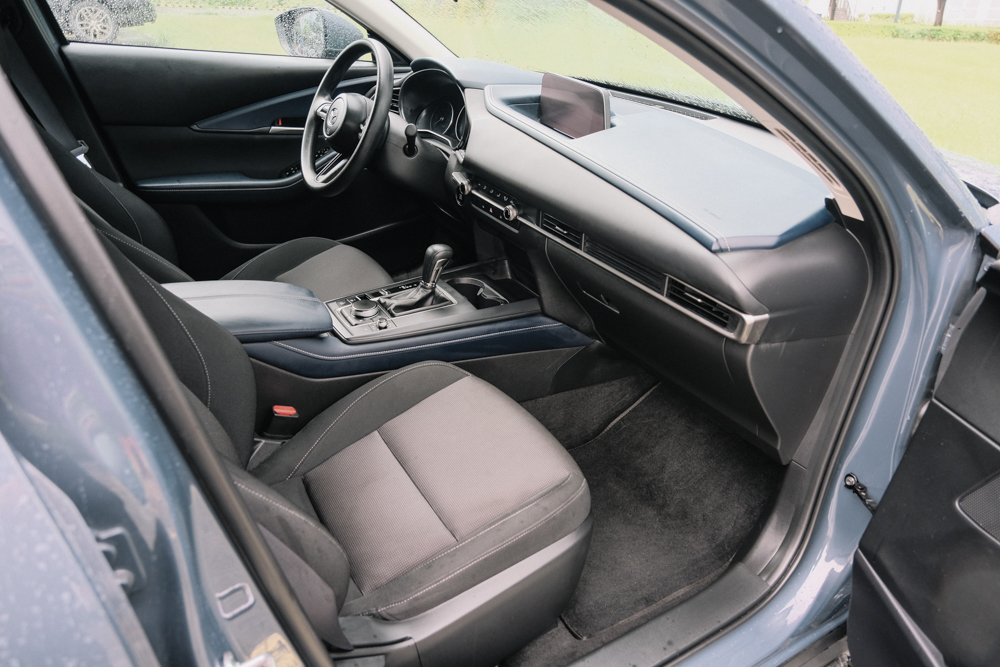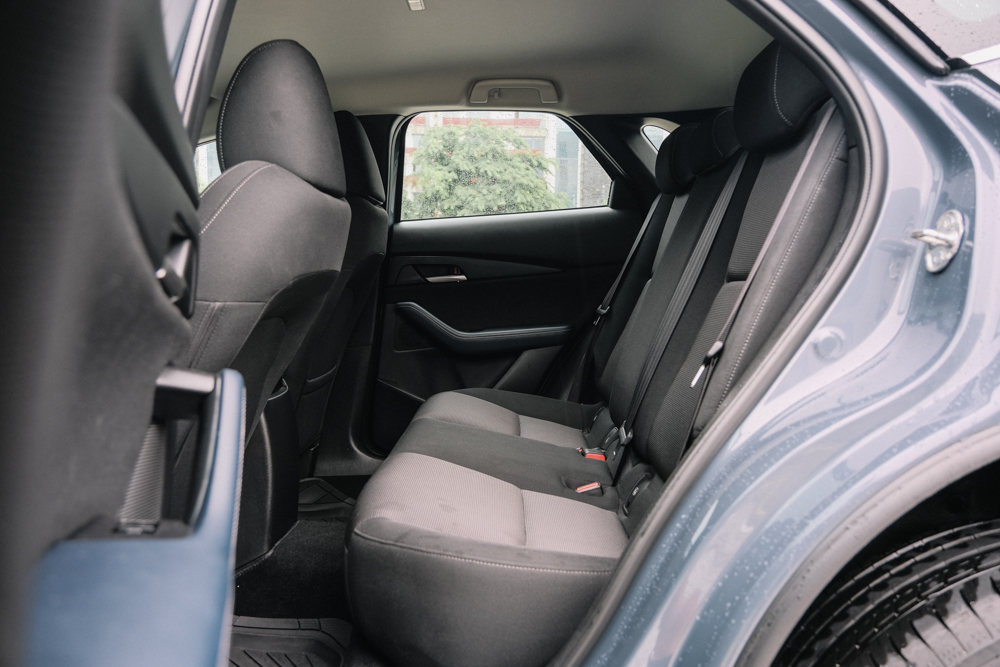 Rear space is fine with a decent amount of legroom and headroom for the average Filipino adult, but it doesn't feel as roomy as other competitors, and there is no center armrest (only the Sport variant has it). The car has good NVH insulation, with some tire noise coming in at higher speeds. Because of this, you'll be able to enjoy the unusually good-sounding eight-speaker audio system.
Cargo space also comes in at 430L, able to swallow two weeks' worth of groceries and cleaning materials. You can also fold the rear seats down, and there is a tonneau cover, but I personally removed the latter so I could carry as many items as possible.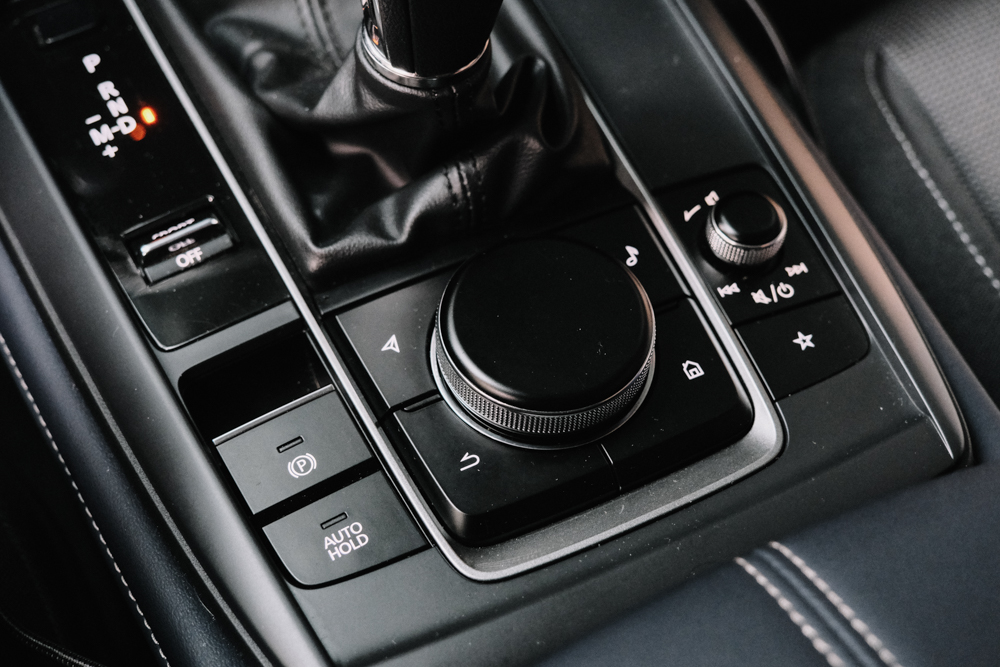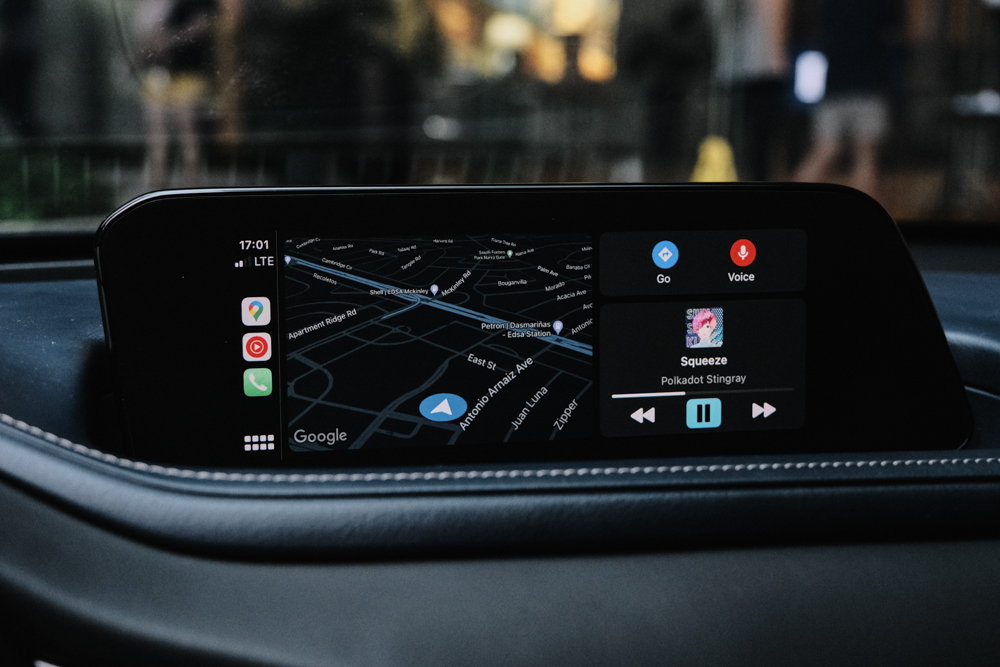 Now, about that infotainment screen. If you've driven Mazda cars before, you know the display becomes a touchscreen as long as you are stationary. The systems back then also had the same rotary controller for input while moving.
The CX-30's screen finds itself closer to the driver's line of sight, making it easier to glance at for things like directions. Touch functionality was sacrificed for this, so Mazda redesigned its infotainment system to be extremely simple to use via a rotary dial. While I give plus points for the seamless button integration with Android Auto and Apple CarPlay, the only way to enter destinations is via voice, which didn't work well (from experience). But personally, I like this move as it takes away yet another potential distraction while driving—something you'll enjoy doing in the CX-30.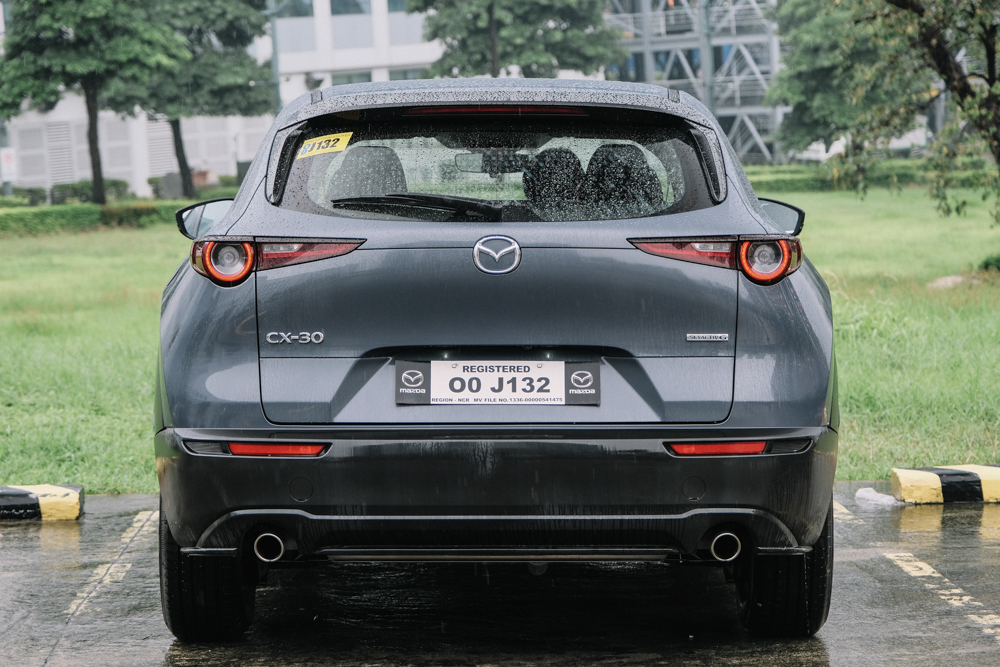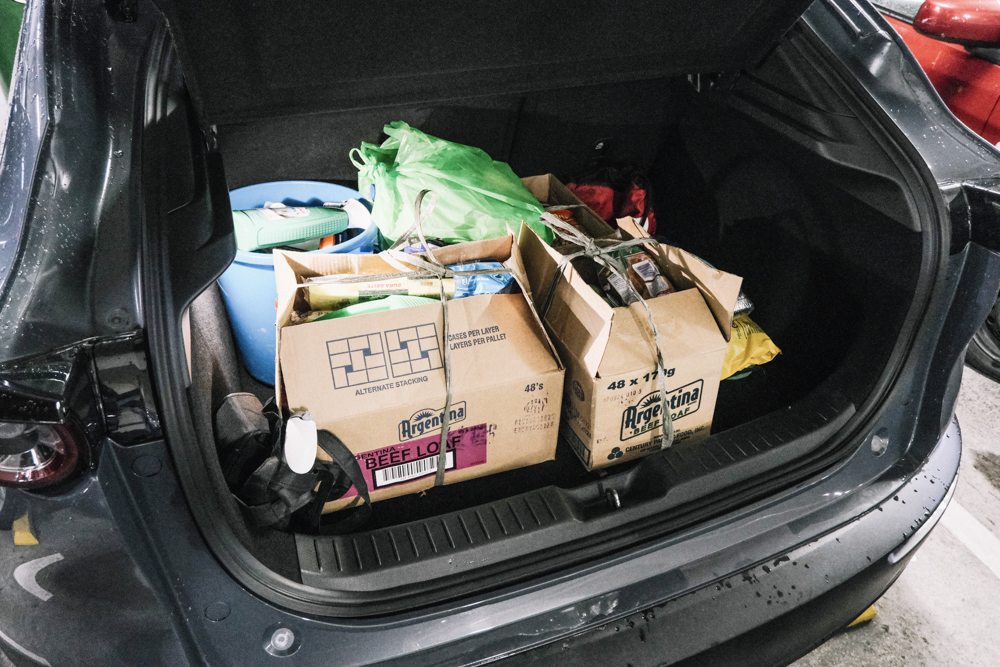 In the driver's seat, visibility is excellent all around, but the view out the rear isn't as good (especially by the C-pillars). As for electronic aids, you get nothing more than a clear backing-up camera on this base variant, so be sure to take the car's blind spots into consideration during parking.
As this is a crossover, you'll naturally encounter some body roll while cornering hard (because of the 180mm ground clearance), but you have a precise and communicative tiller as well as responsive brakes. The suspension feels a bit stiffer (for a slightly sportier ride) compared to other more pliantly riding rivals. Sure, it's driver-oriented, but your passengers will also feel the potholes and the bumps on the road just as much as you do, so take that into account as well.
The 2.0-liter Skyactiv-G engine up front is a curious thing. It's responsive (thanks to the six-speed automatic gearbox) and has decent amount of pulling power with four adults inside, but fuel economy is average for its class. I would get 7.9km/L in the city, 10.1km/L on the highway, and 8.4km/L in mixed driving. Note that I disabled the stop-start system as the engine would shudder to life in an annoying manner—something which may upset your passengers.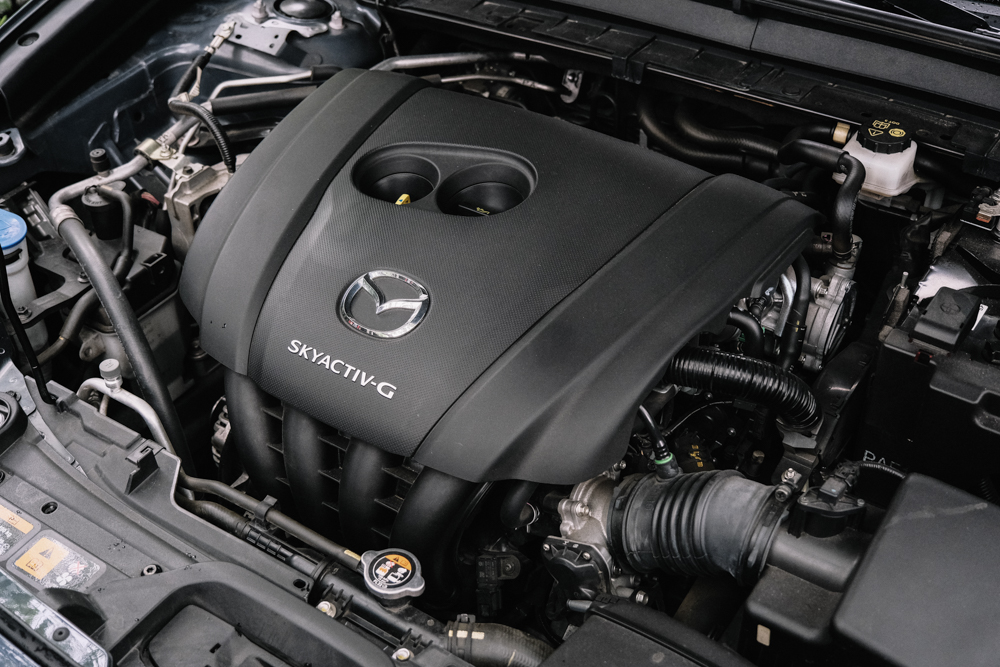 Priced at P1,490,000, the base-trim CX-30 offers the quintessential Mazda experience for those looking for a slightly more upscale subcompact crossover. In fact, most buyers probably don't need the majority of the added features (like a sunroof, a power tailgate, and adaptive cruise control, to name a few). Couple that with the automaker's five-year service plan and it's already looking to be one of the better-value offerings in the segment.
MAZDA CX-30 PRO
| | |
| --- | --- |
| Engine | 2.0-liter four-cylinder gasoline |
| Transmission | 6-speed automatic |
| Power | 152hp @ 6,000rpm |
| Torque | 200Nm @ 4,000rpm |
| Dimensions | 4,395mm x 1,795mm x 1,540mm |
| Drive layout | FWD |
| Seating | 5 |
| Price | P1,490,000 (P1,512,400 for Soul Red Crystal) |
| Upside | Premium looks and interior (with Mazda driving dynamics) for a good price. |
| Downside | The cabin isn't very roomy, and passengers may want a more comfortable ride. |